Colourful rice play
On Wednesday the children enjoyed exploring colourful rice, they used scoops and spoons to empty and fill containers as they worked on their physical skills.
We extended this activity in the afternoon by doing some collage sticking using the rice. 
The children also worked on their language development by naming the colours "red, green, yellow and blue"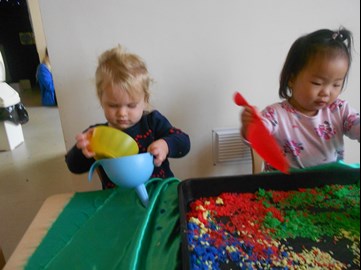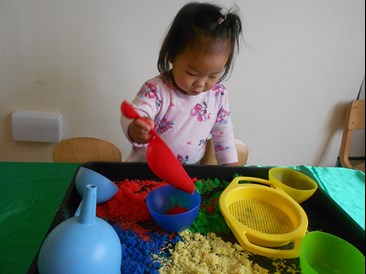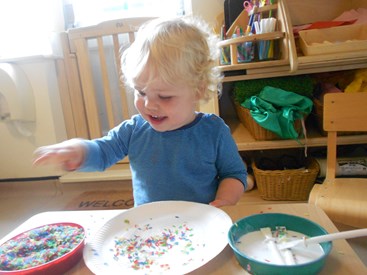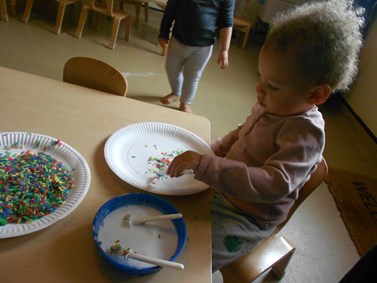 EYFS - Physical development and communication and language.