Role play day
On Wednesday the children enjoyed a people who help us role play day. The rooms and garden were set up with different play stations for the children to explore.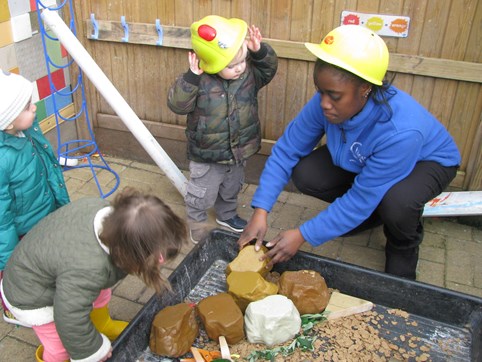 A builders yard and fire station. The children also dressed up and pretended to be doctors and nurses.
Back inside the children enjoyed cooking activities whilst pretending to be chefs.