Rucksack music session with Cathy
Today the children enjoyed a group singing session with our specialist teacher Cathy from rucksack. We took advantage of the dry weather and had it outside in the garden. They children joined in with favourite songs and learnt some new ones all about spring. The children also explored and played with a variety of music instruments creating lovely sounds.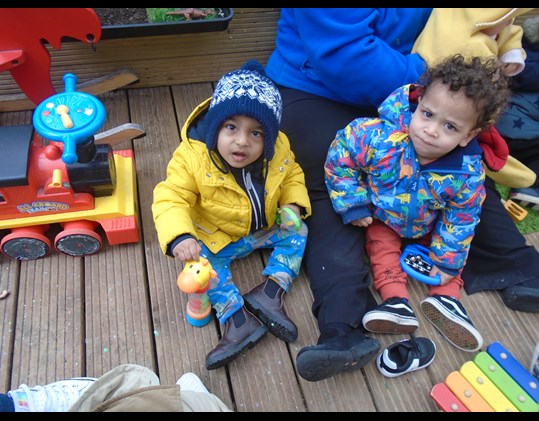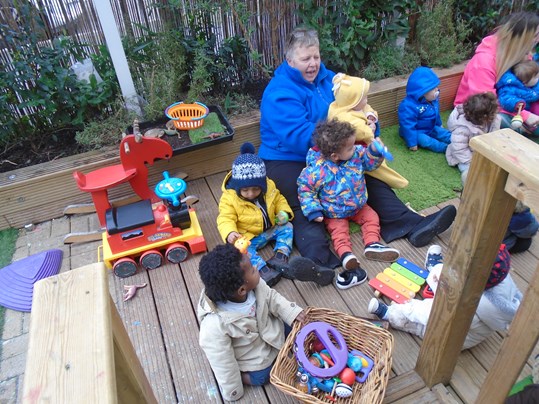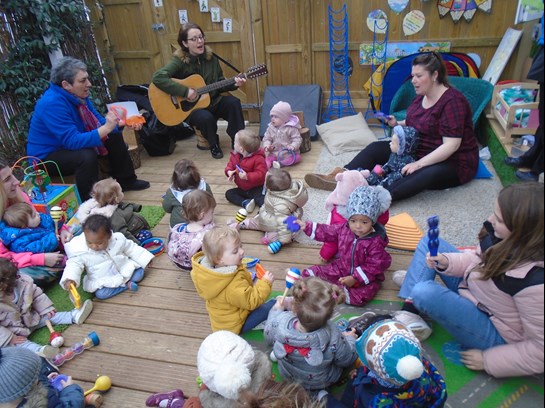 Communication and language - listening
Expressive arts and design - Joins in with Favorited songs.