Sports Relief
This week for Sports relief the children have been taking part in lots of fun and physical activities both inside and outside.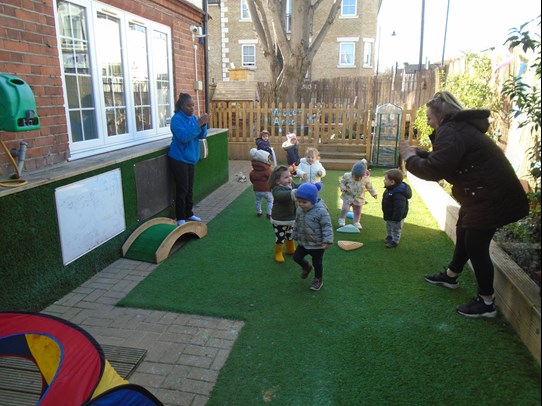 Including dancing and action songs, running races, a simple obstacle course and balancing on stepping stones.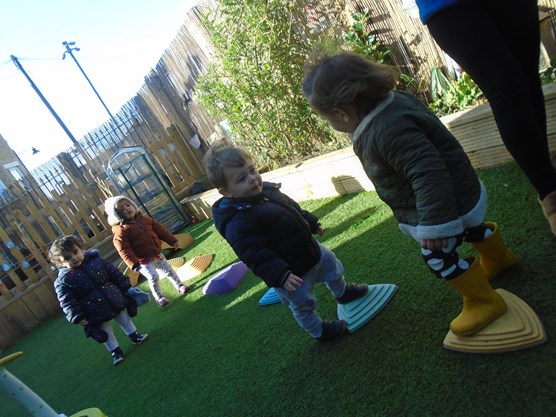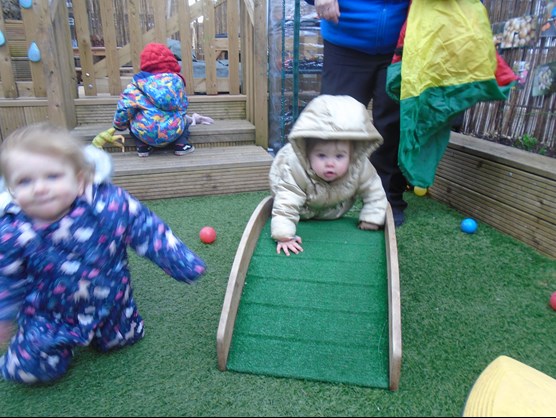 The child particularly loved playing with the parachute throwing the balls up into the air then chasing after then.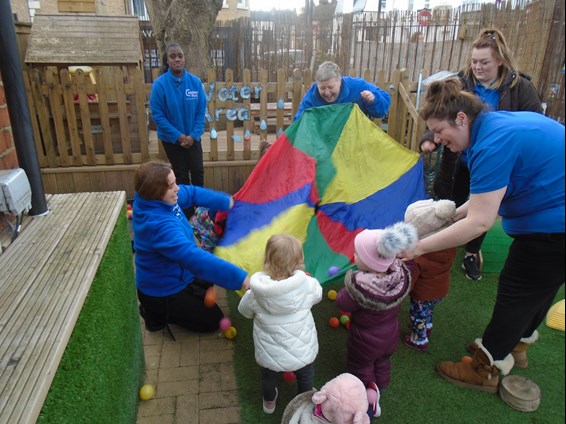 Physical development - Explores with different ways of moving.