Summer fun in the garden
The children have been spending lots of time in the garden enjoying the fresh air and sunshine.
We have had lots of fun and exciting activities on offer and the children have particularly enjoyed exploring in our dinosaur themed tough tray. Encouraging imaginative play.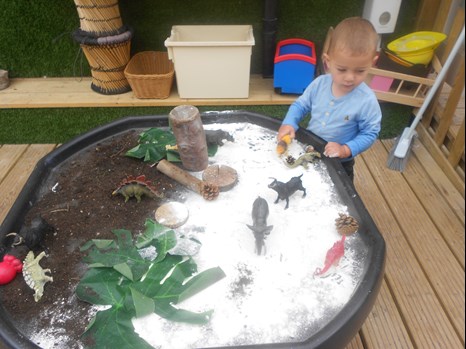 The children loved our natural resources kitchen area, where they sat together in small groups pretending to make food for each other. This encouraged social play and forming friendships. 
Stories and books are always on offer, here some children have taken the opportunity for some quiet time with Bonnie and listen to a story.
EYFS - Communication and language, personal, social and emotional and Expressive arts and design