Surprise visit from some furry friends.
Our topic for August is Animals from around the world and on thursday we had a surpsrise visit from some furry friends snowy and Leo the rabbits.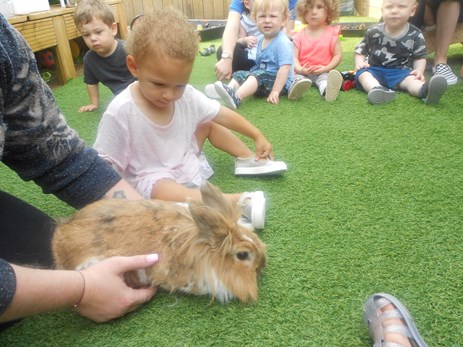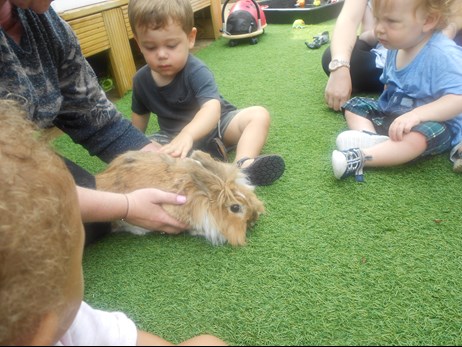 Kerry spoke to children all about her pet rabbits, how she cares for them and what to feed them, she then went around the circle introducing the rabbits to the children. Some of the children were a little unsure at first and needed a little reassurance but most were excited to stroke and pet their new friends.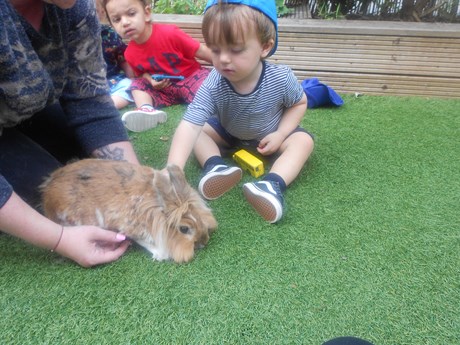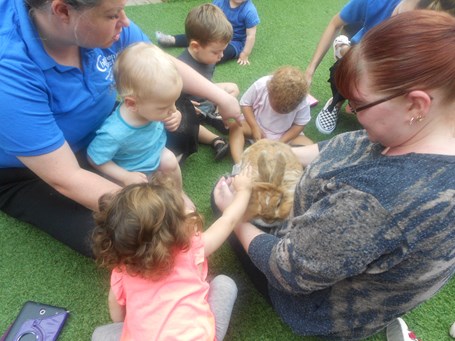 Thank you to Kerry Snowy and Leo's owner, next time she is going to bring her pet rats when the weather is not too hot.
EYFS - Communication and language and Understanding of the world.