Textured foil painting
On Thursday the children explored textures and colours whilst taking part in some foil painting.
The children were given paint brushes to use however some enjoyed the experience of using their own hands to explore the textures and develop all the different senses.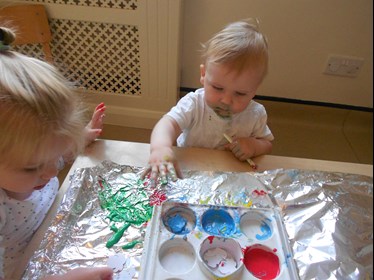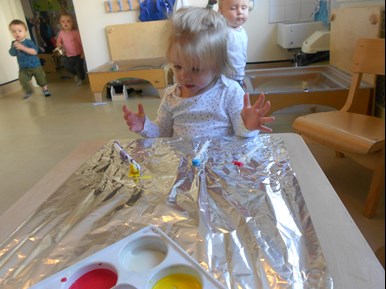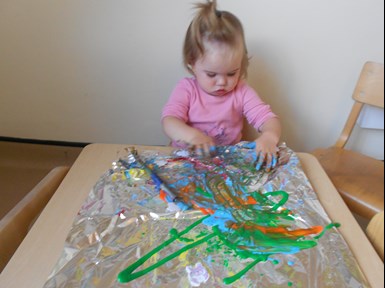 EYFS - Physical development and Expressive arts and design.