Water paddle party
With the weather being on hot on Tuesday we had our own water paddle party, we set up various water stations for the children to play and explore and cool down in.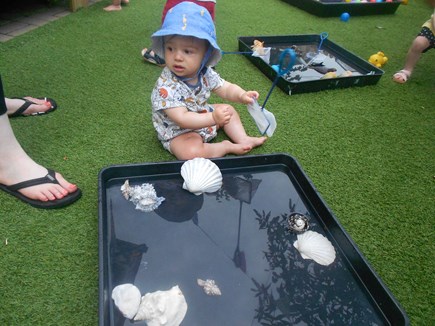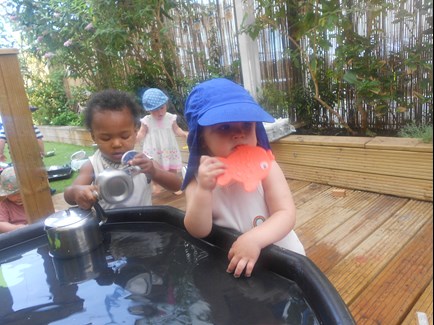 We had stations on the ground for the younger children to access and even crawl into and play and large tuff trays for the older children to explore. With a variety of play equipment on offer including sea animals and shells and tea sets.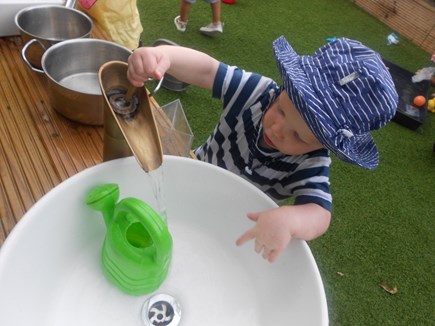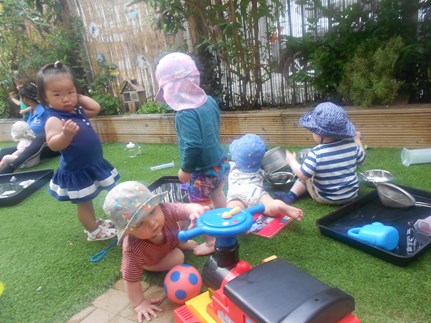 EYFS - personal social and emotional and Physical development.