Exploring colours with science
Pelicans and Penguins had a fantastic time taking part in a mini science experiment. The children helped set up the experiment and gather the resources needed.
The children loved pouring coloured water on to the baking soda and watching the colours spread. They very enthusiastically named the colour that they could see and would like to use.  Once the children had finished pouring the water it was time for the real fun to begin.
The children further developed their fine motor skills through the use of a pipette as they dripped some vinegar onto the baking soda to watch in amazement as it all bubbled up.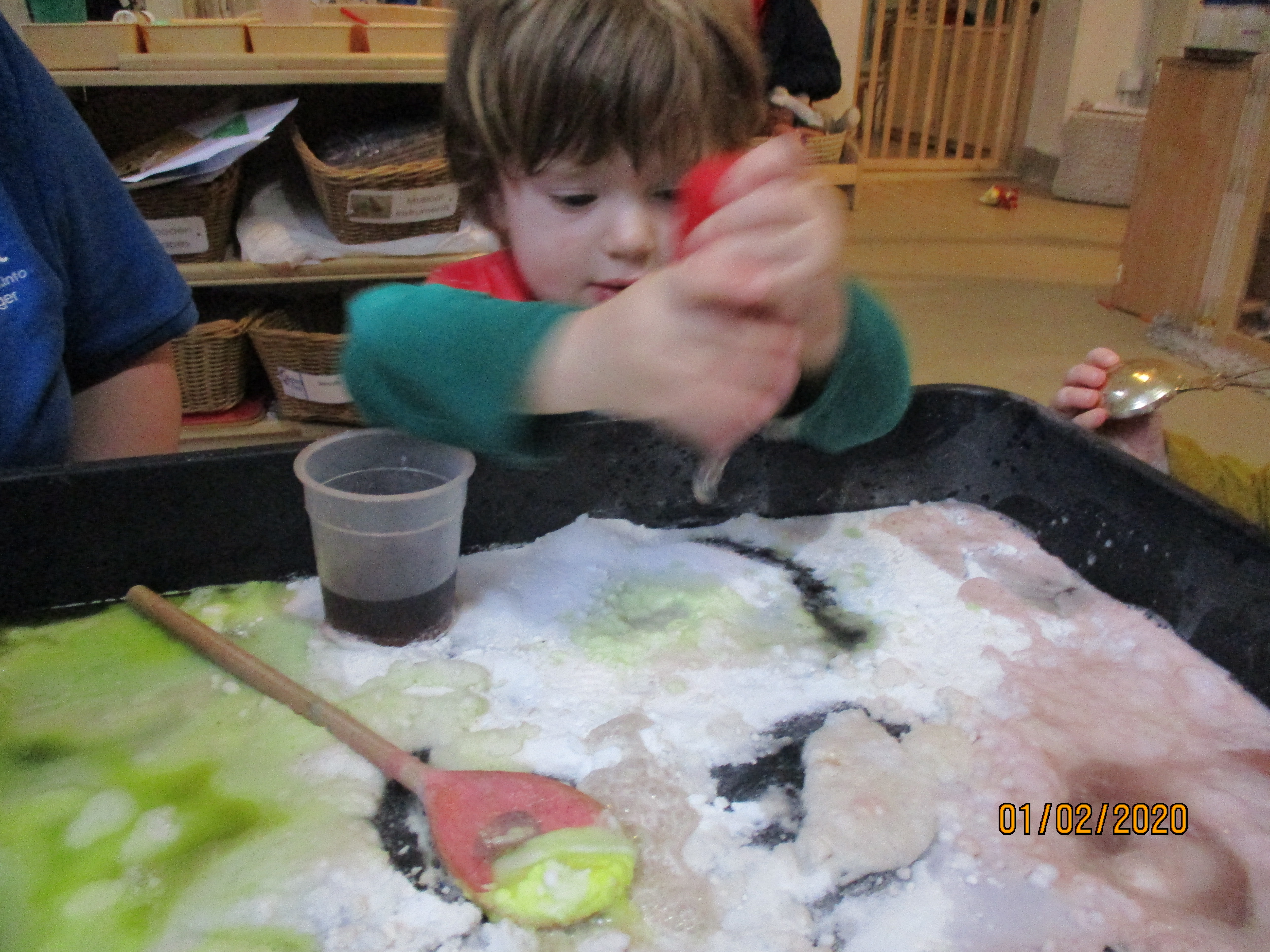 Lastly all of the children loved using spoons as well as their hands to explore and mix the colours together.