Risky Tea Party
The Grasshoppers were excited to have a tea party in their room.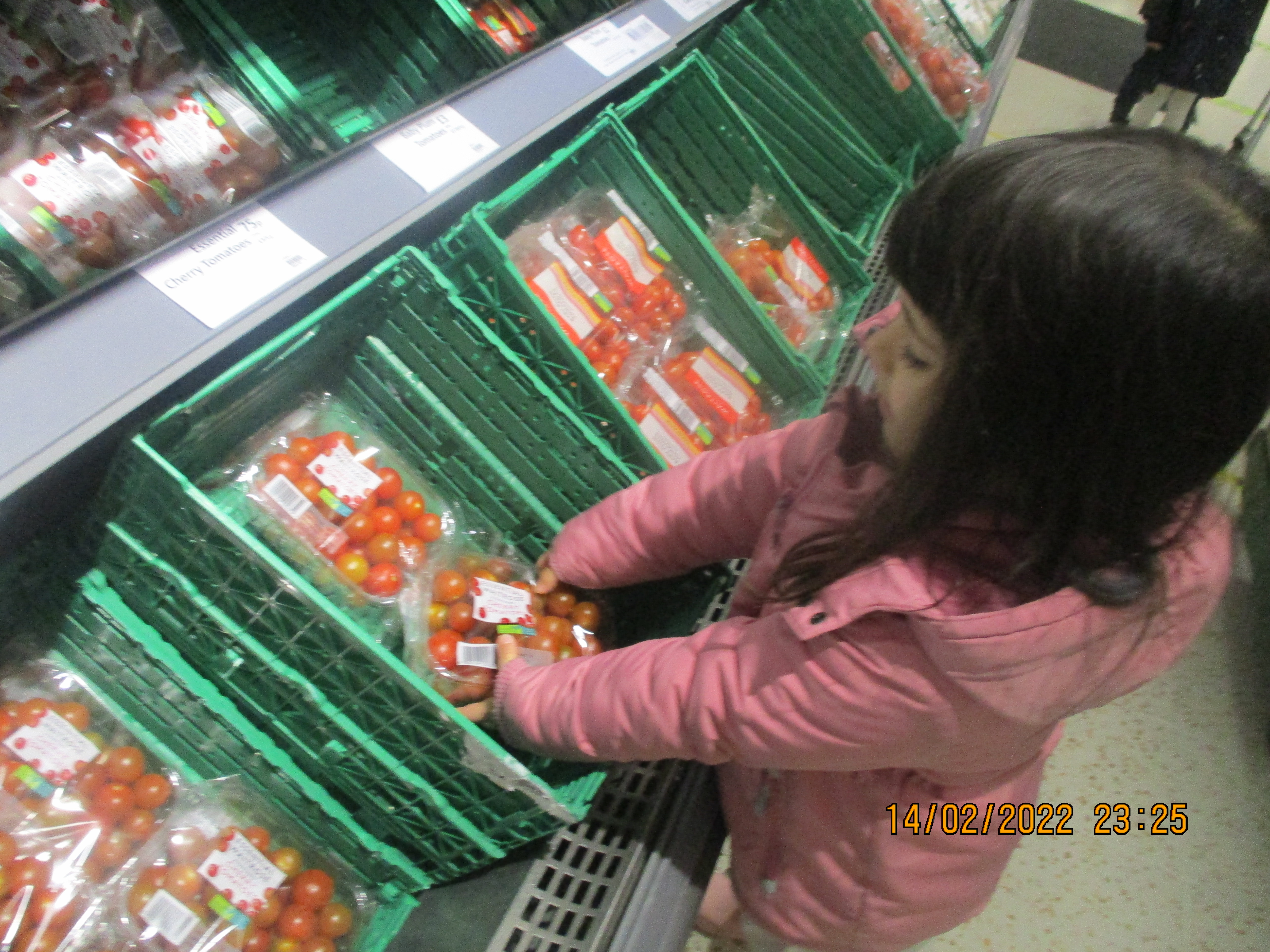 They were going to use all real materials such as china cups and tea pots.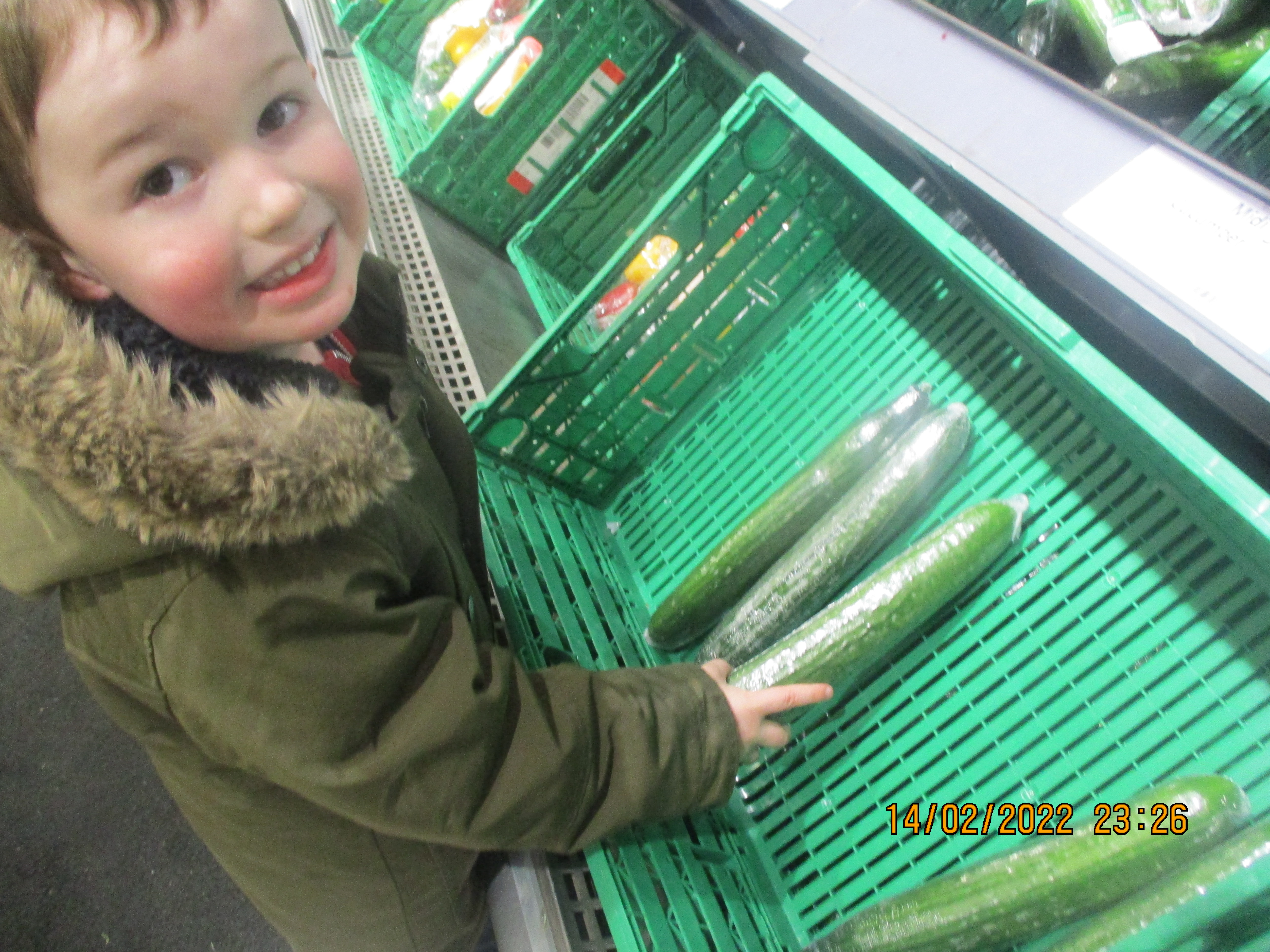 They started with a trip to the local shops to buy the ingredients.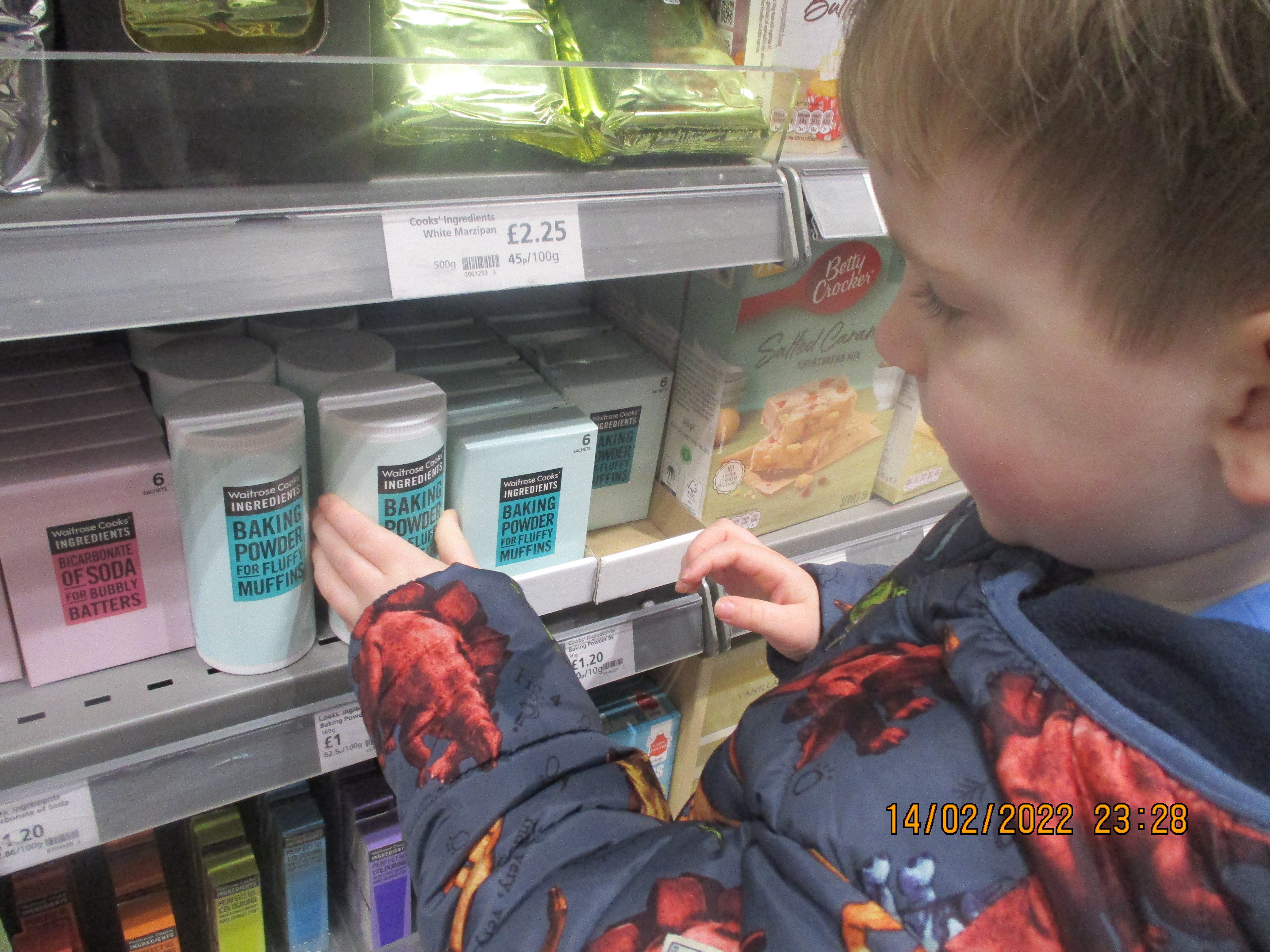 They worked hard to make fresh bread using the bread maker.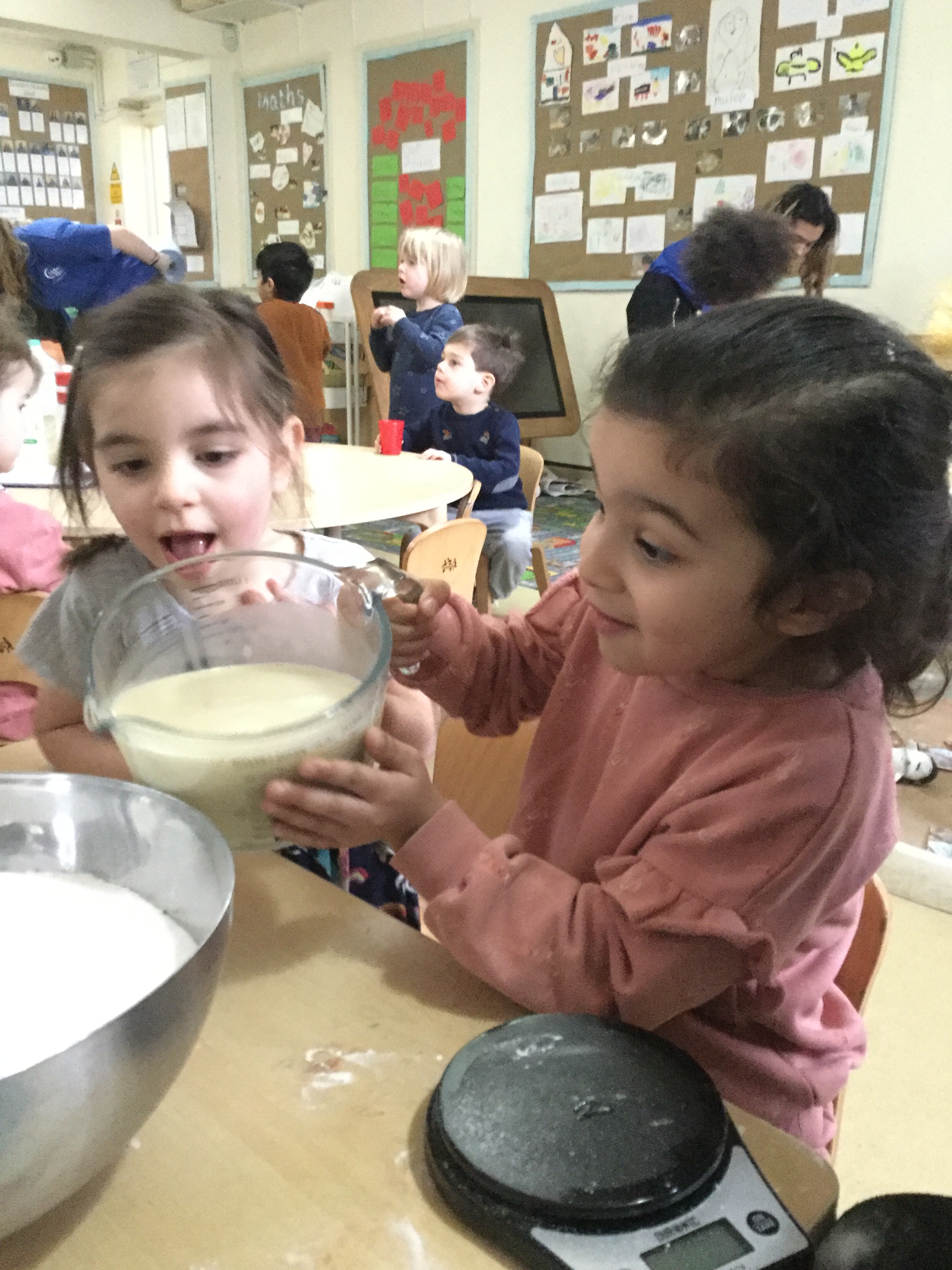 Scones using the mini oven.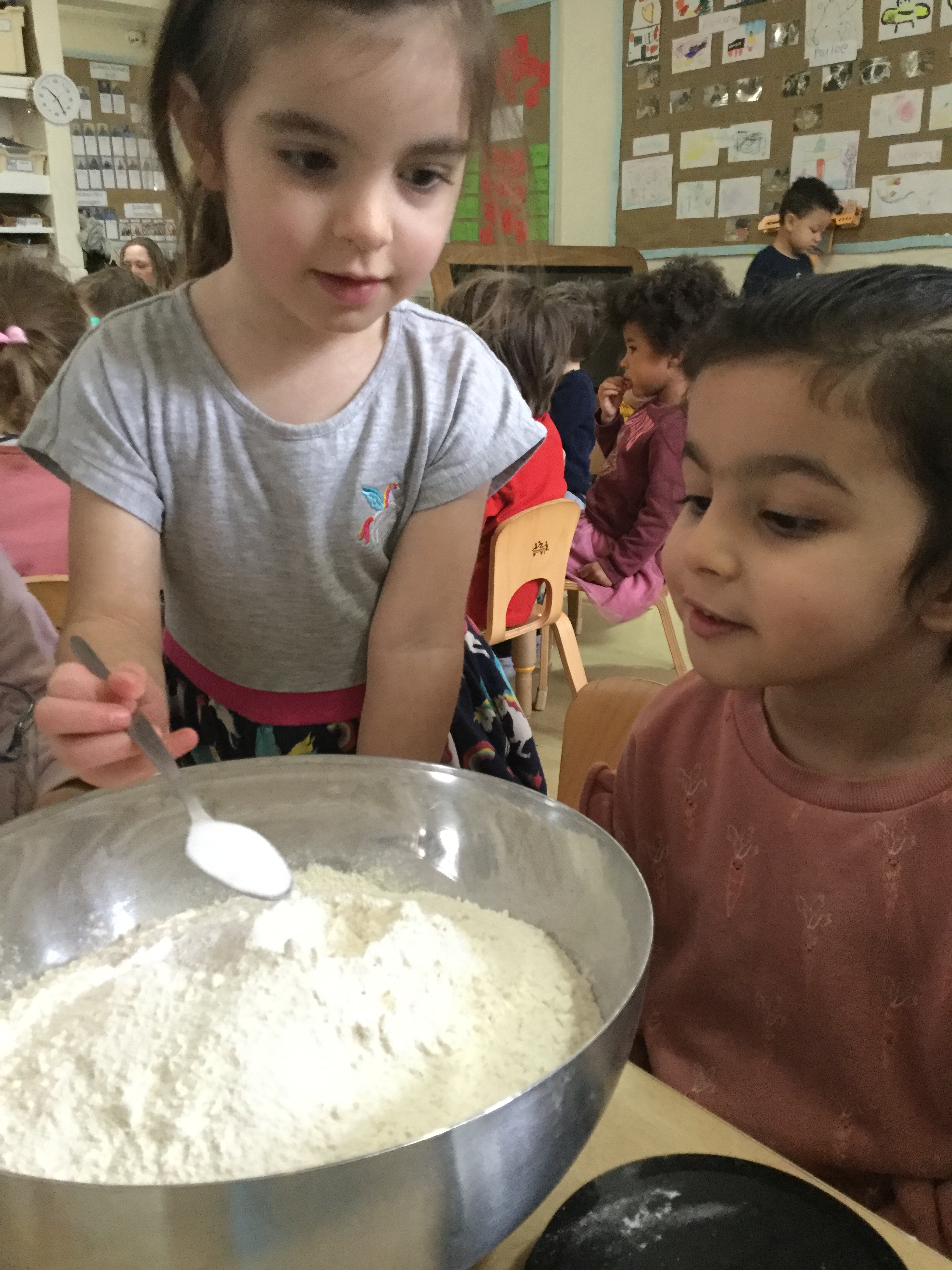 As well as making their own jam.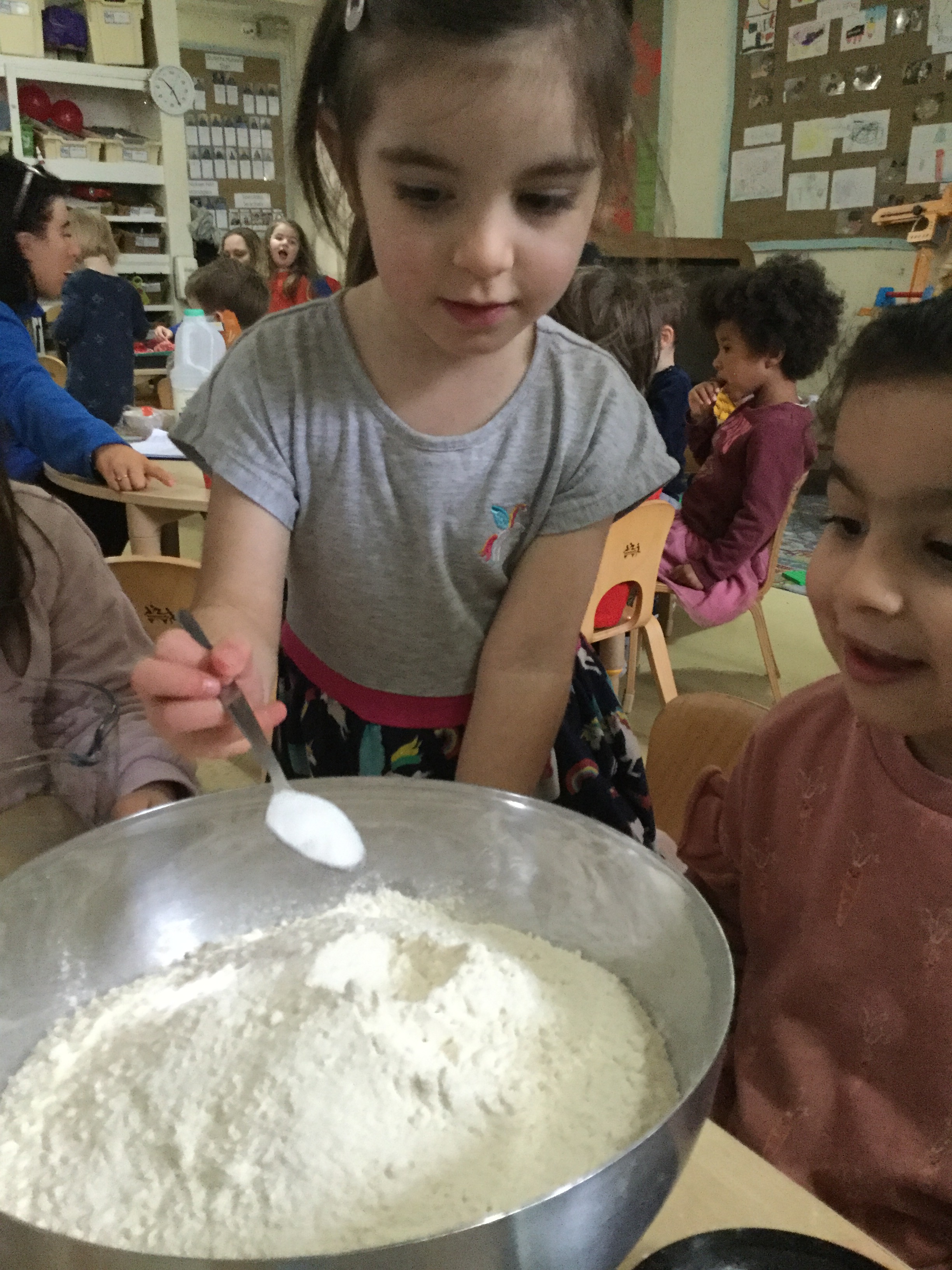 When the food was prepped and ready the children completed risk assessment for using the china tea set.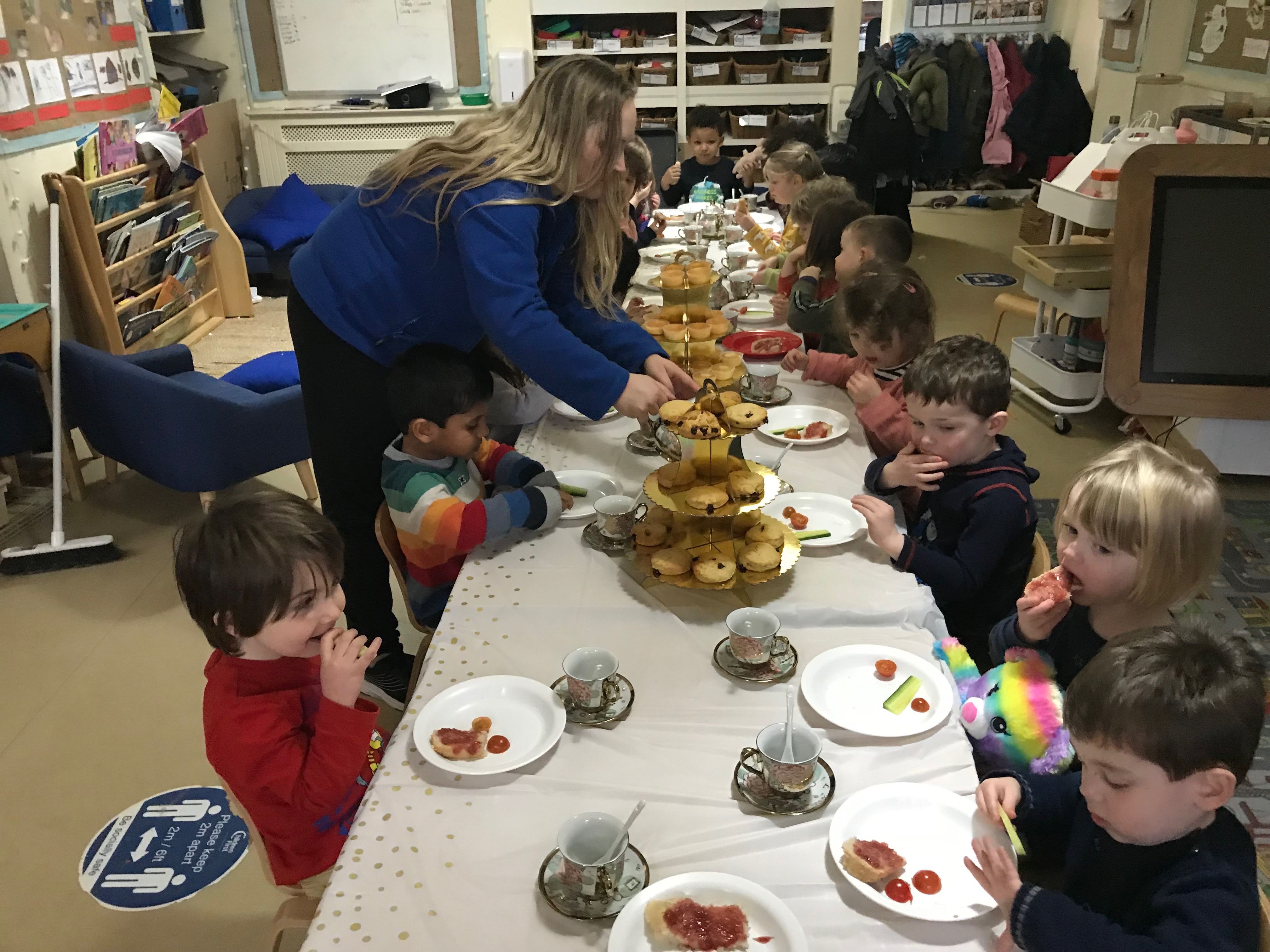 They made a list of the risks such as hurting their hands if the cup smashed and burning their hands if the water spilt.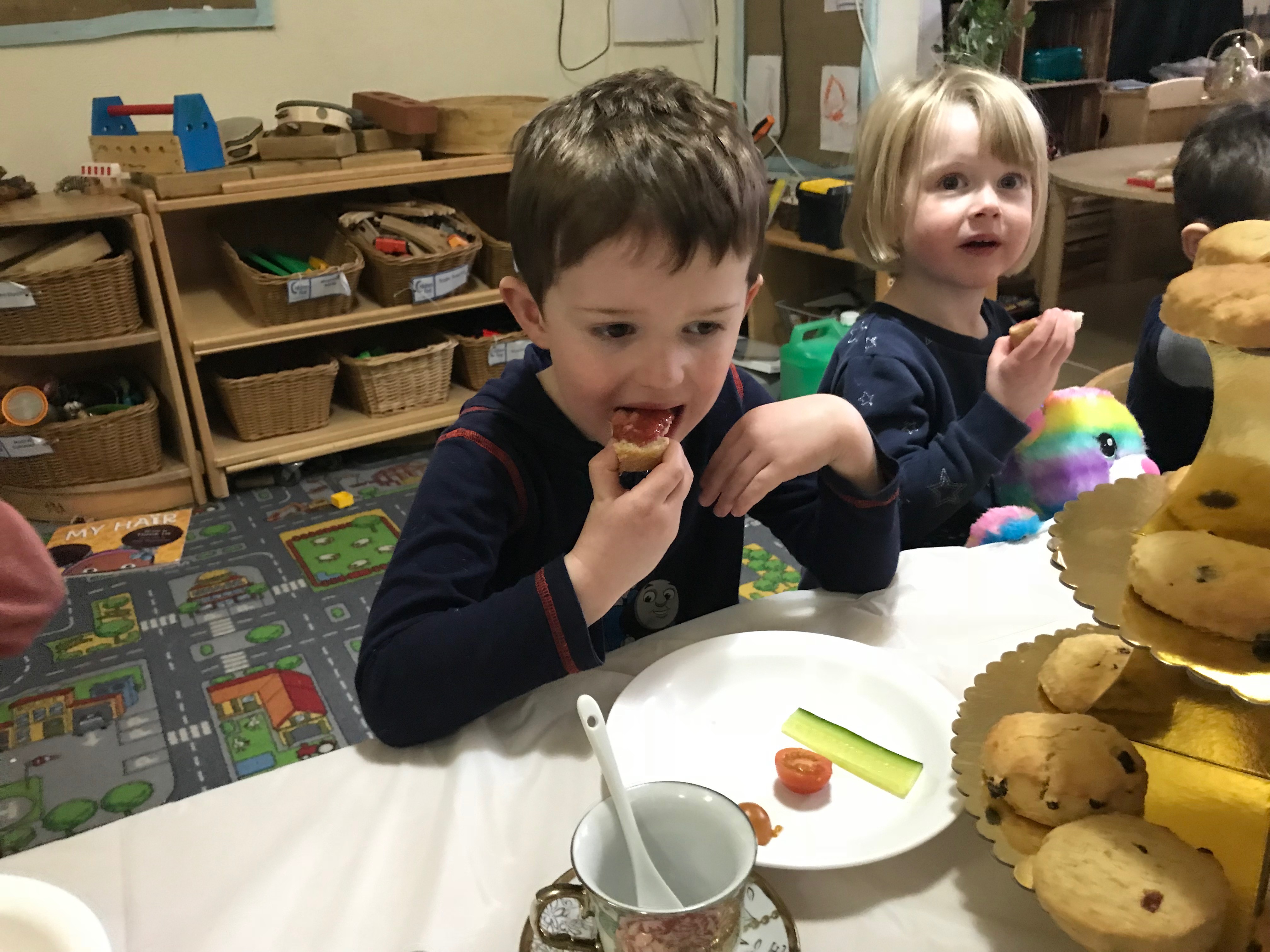 To manage the risk they decided to sit nicely at the table and be careful.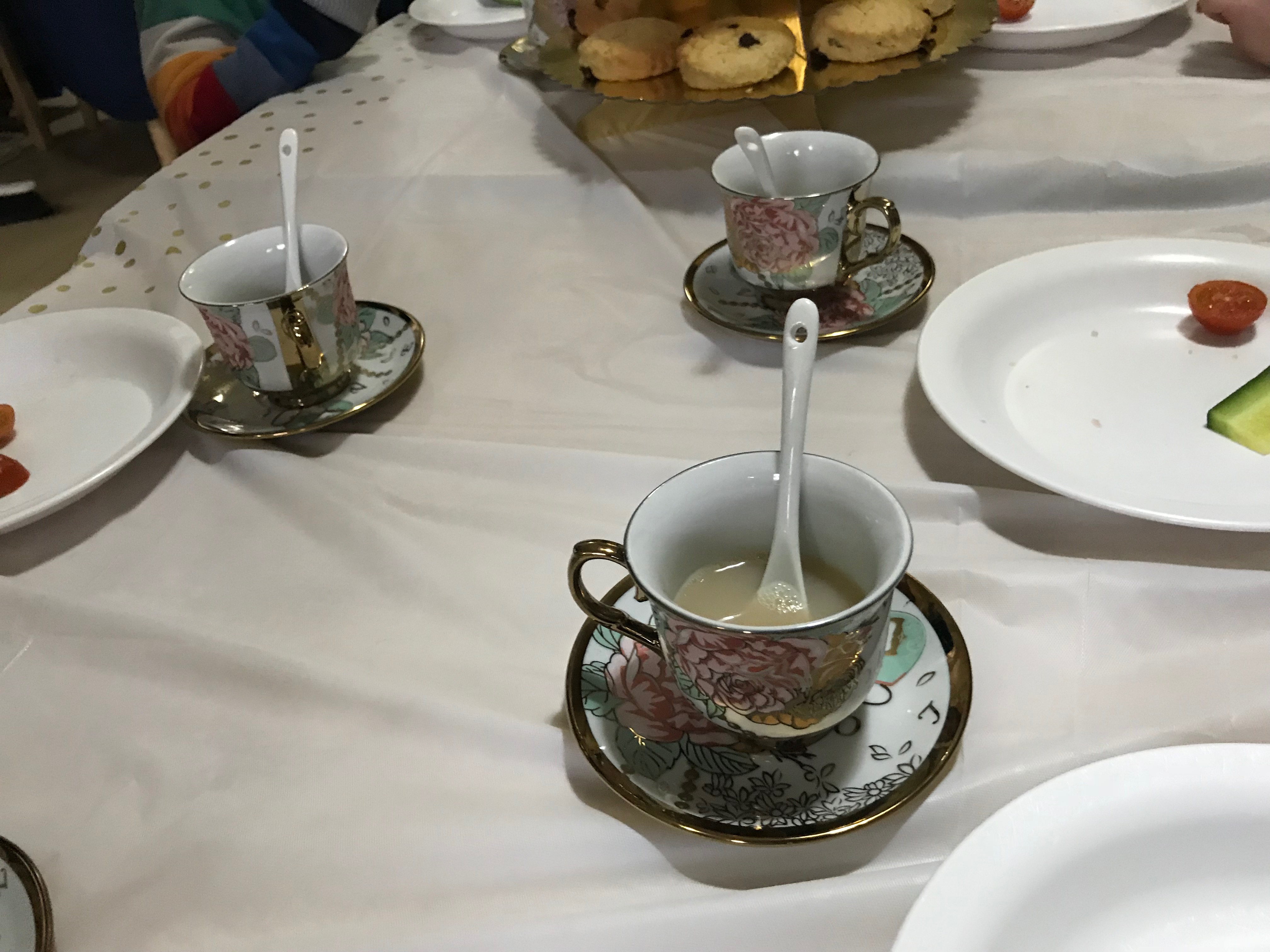 Not to take the cups away from the table.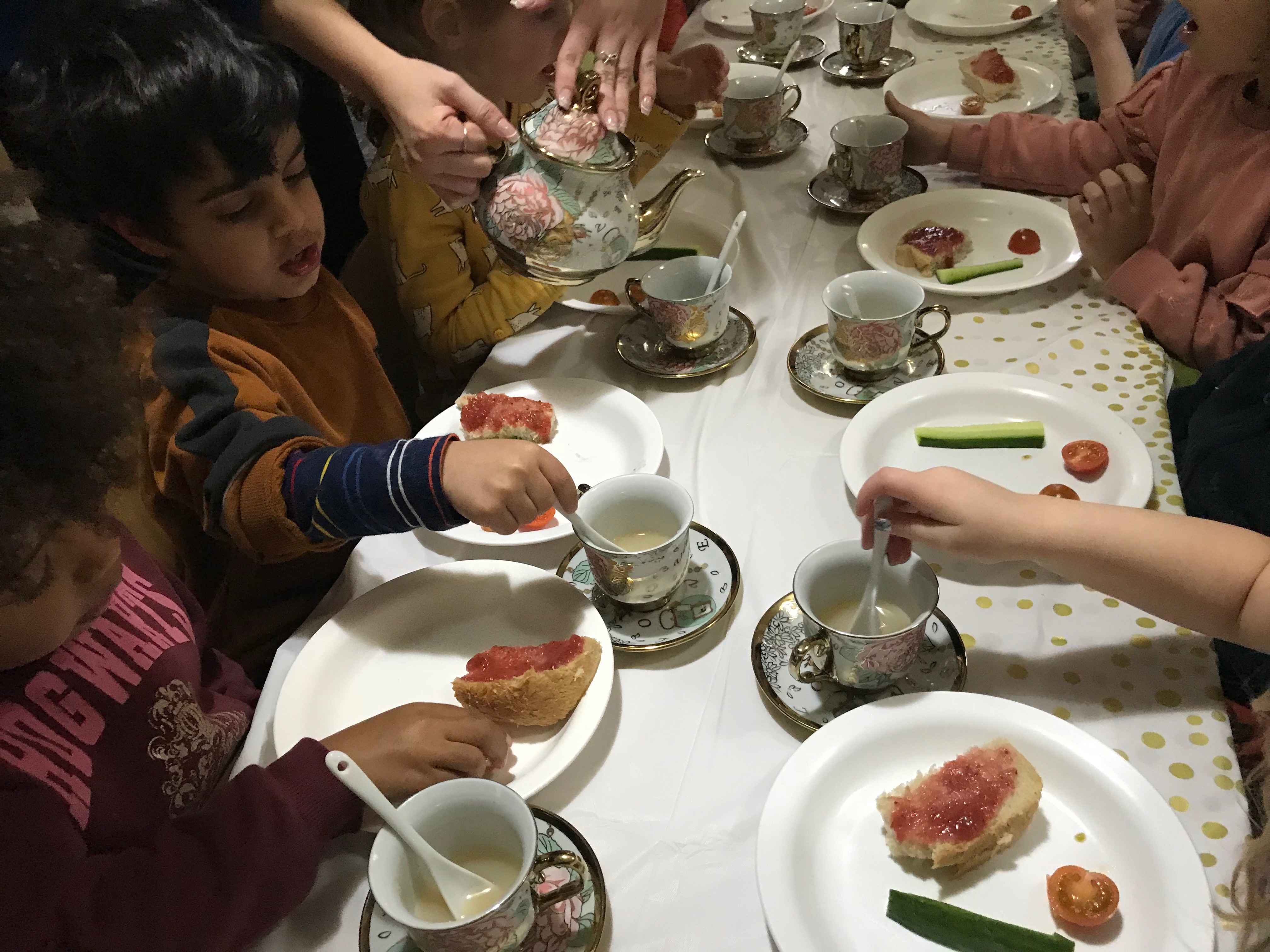 No running with the cups or tea pots.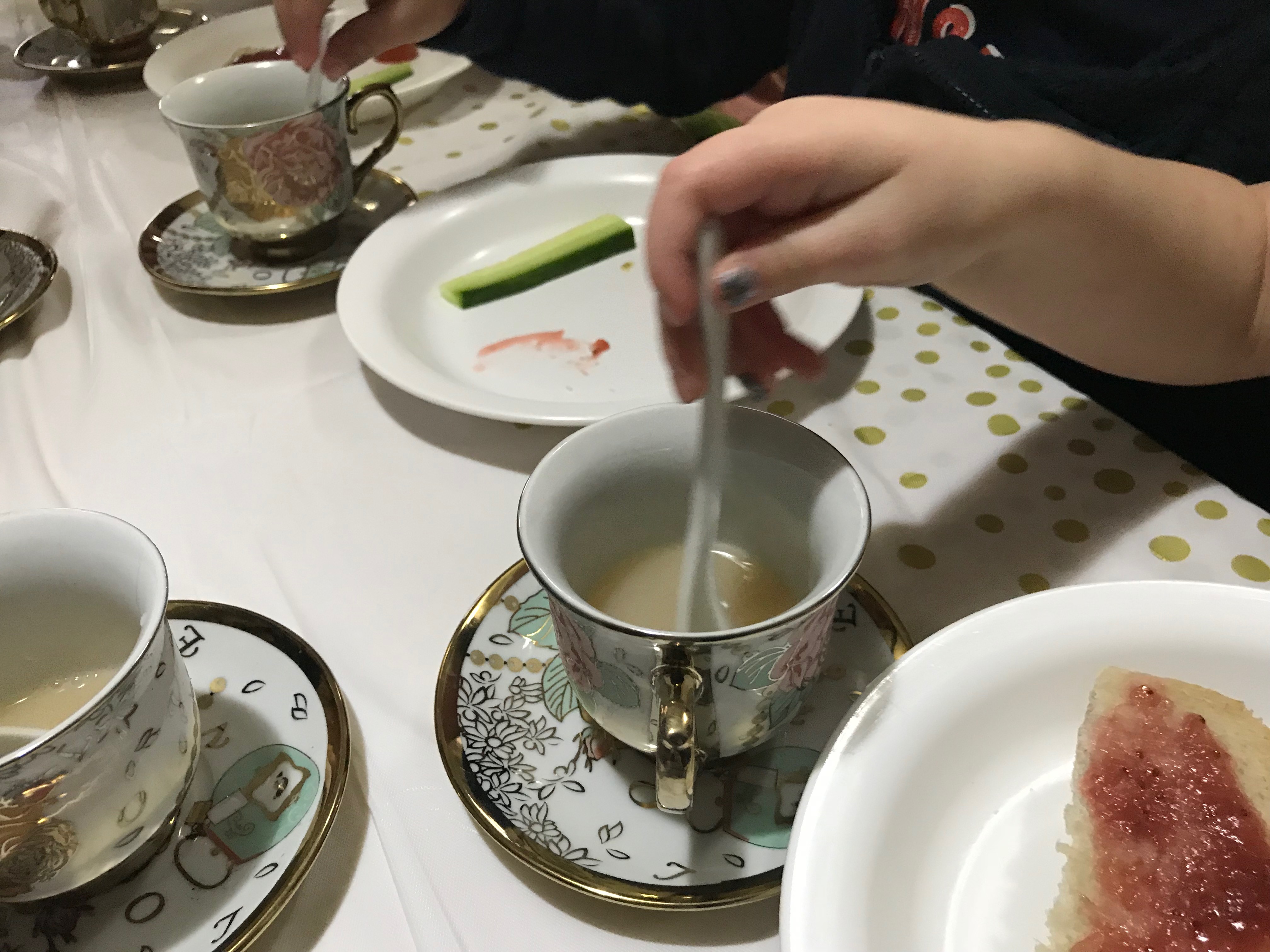 The children poured the ta into their cups using high levels of engagement and motivation.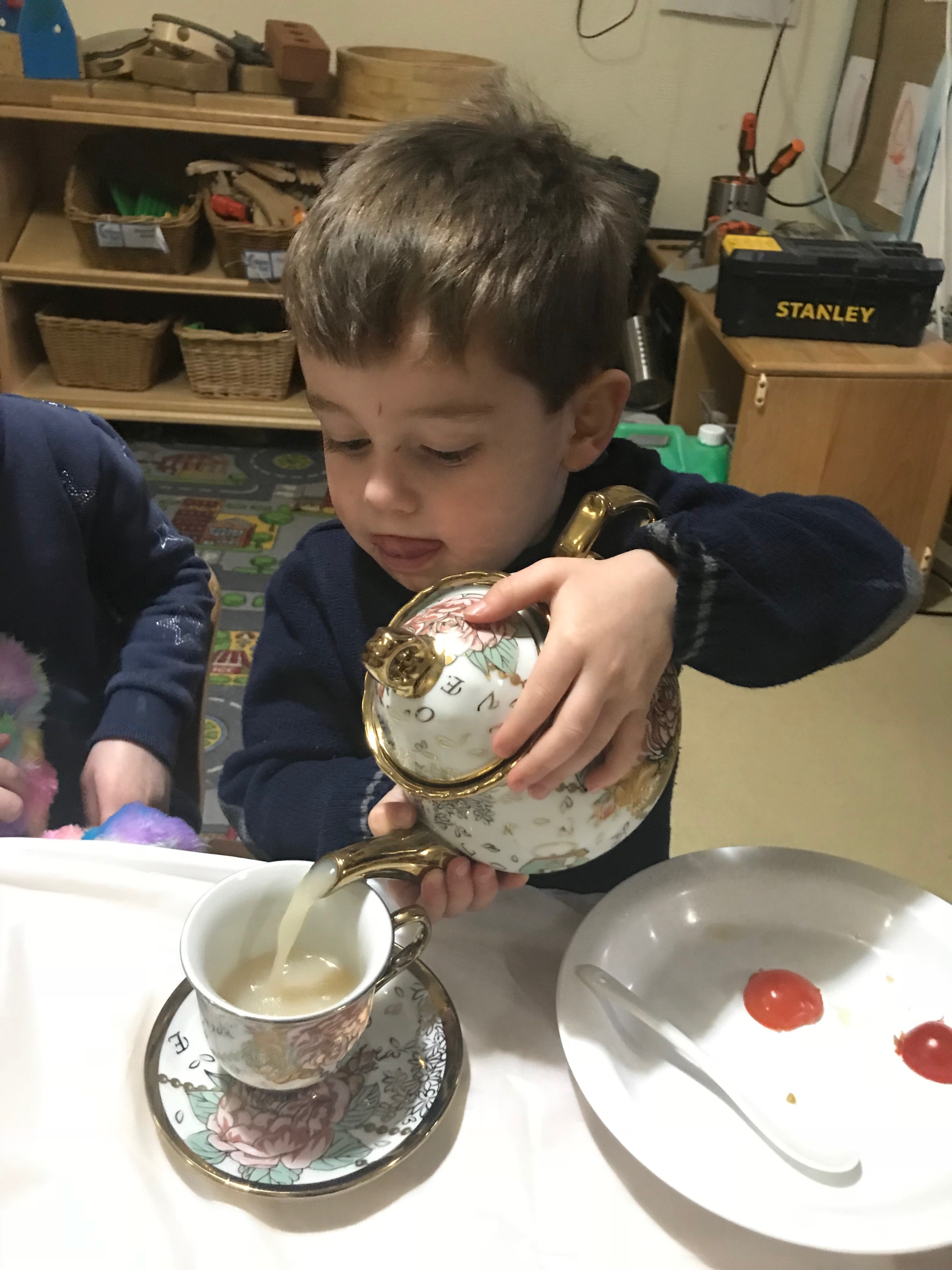 They were extremely excited.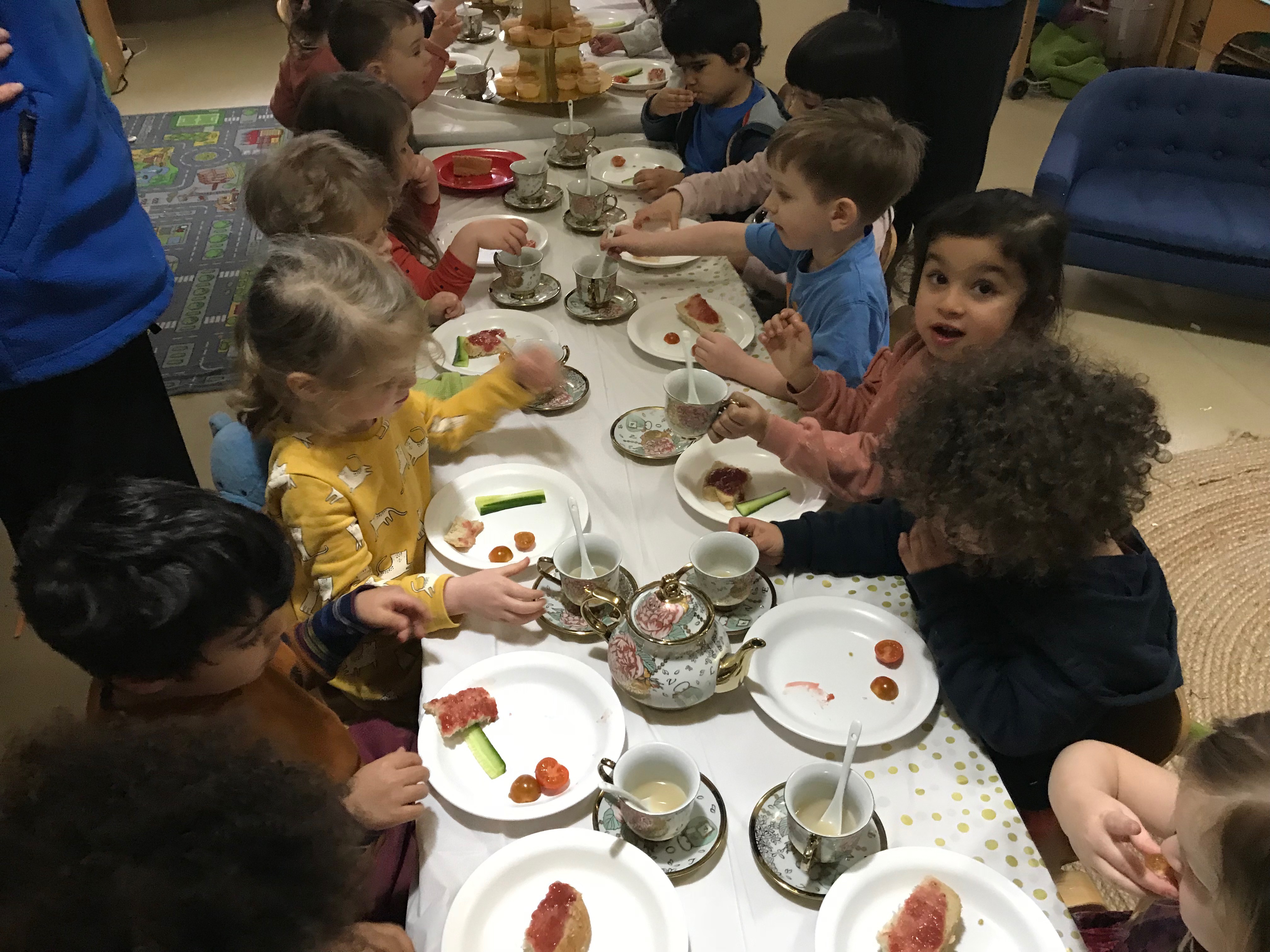 They ate the fresh bread sandwiches and scones topped with the jam they made.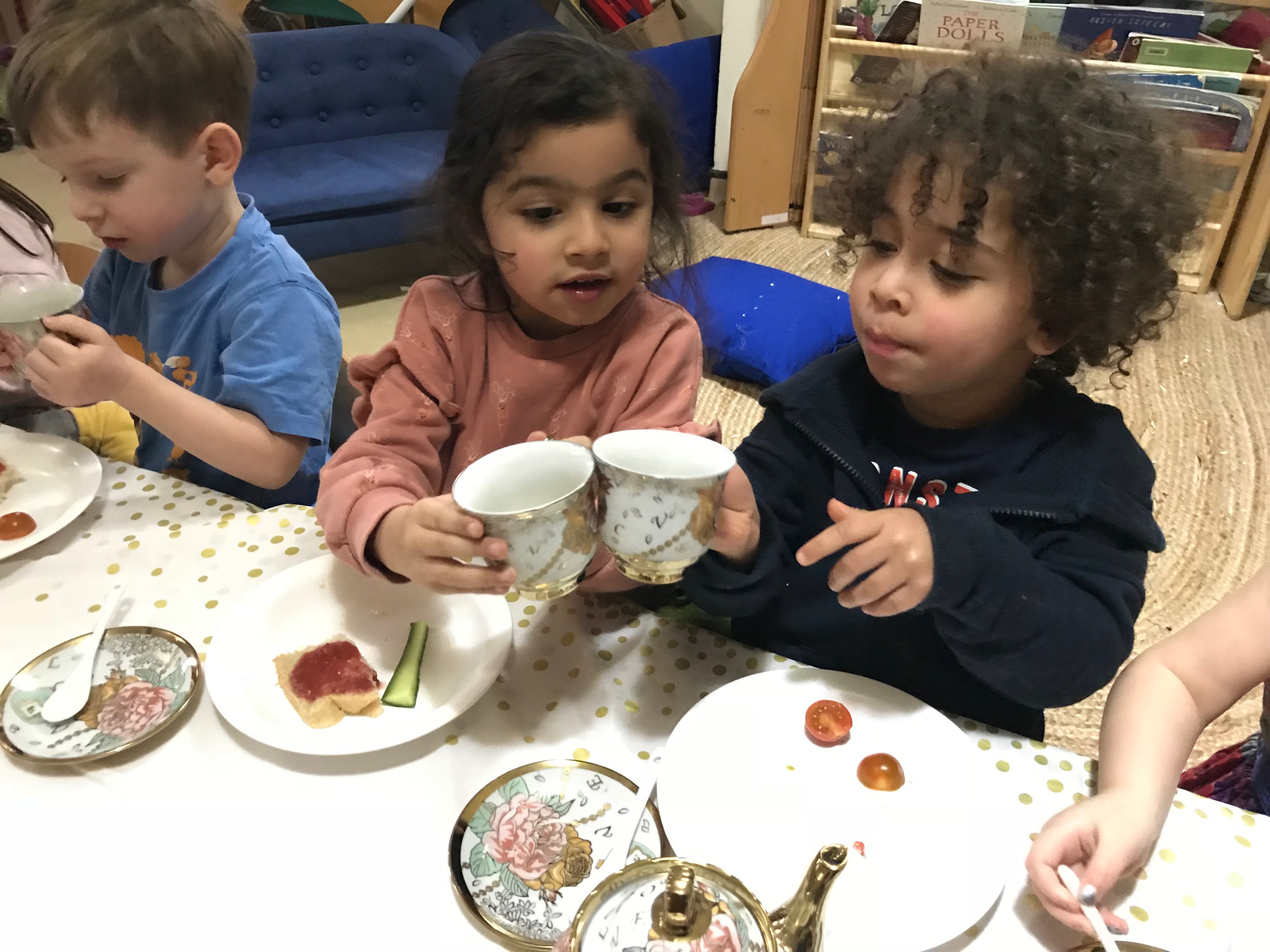 They even had a cake at the end.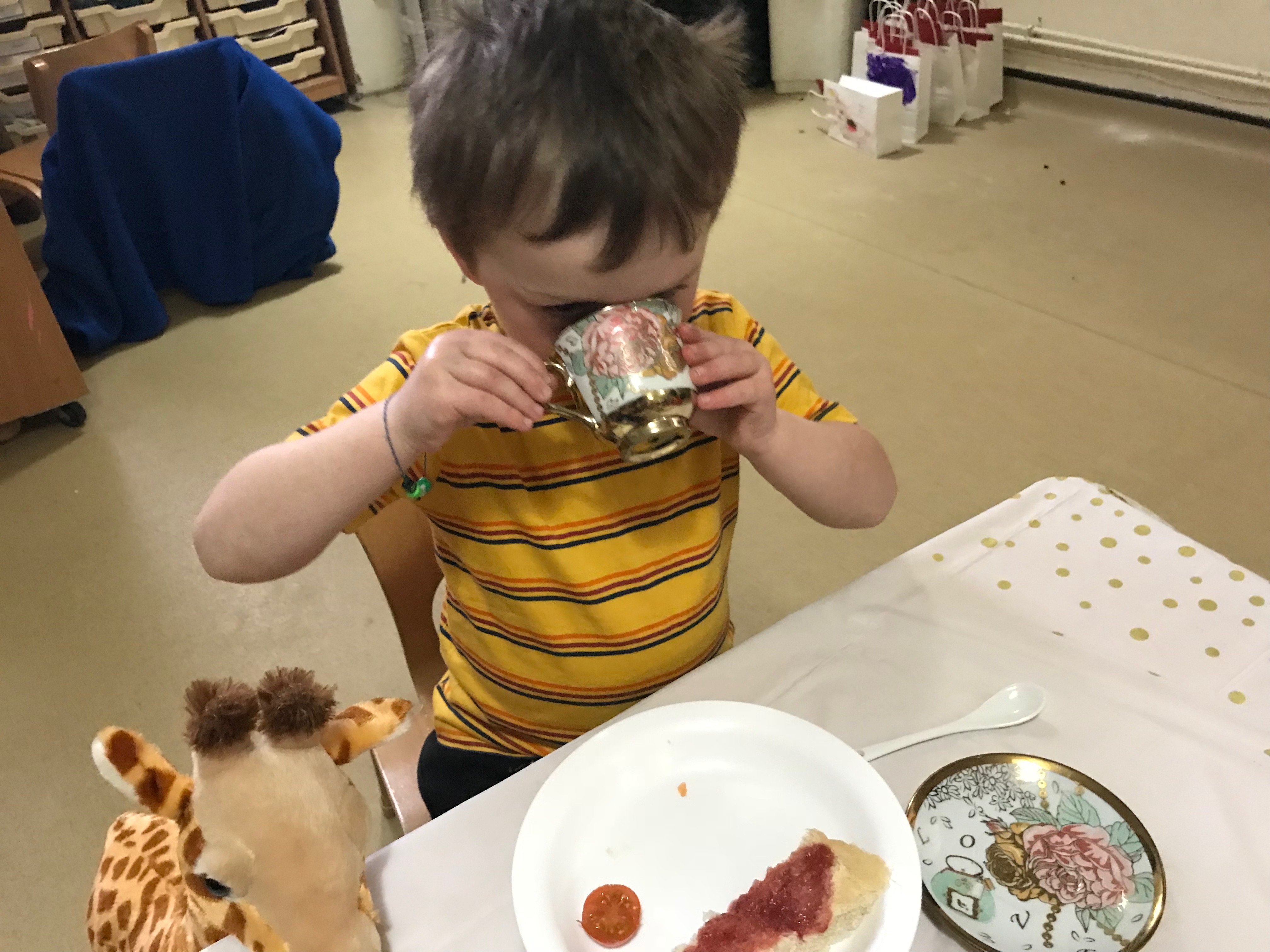 Everyone was very well behaved as they felt 'trusted' with the real resources.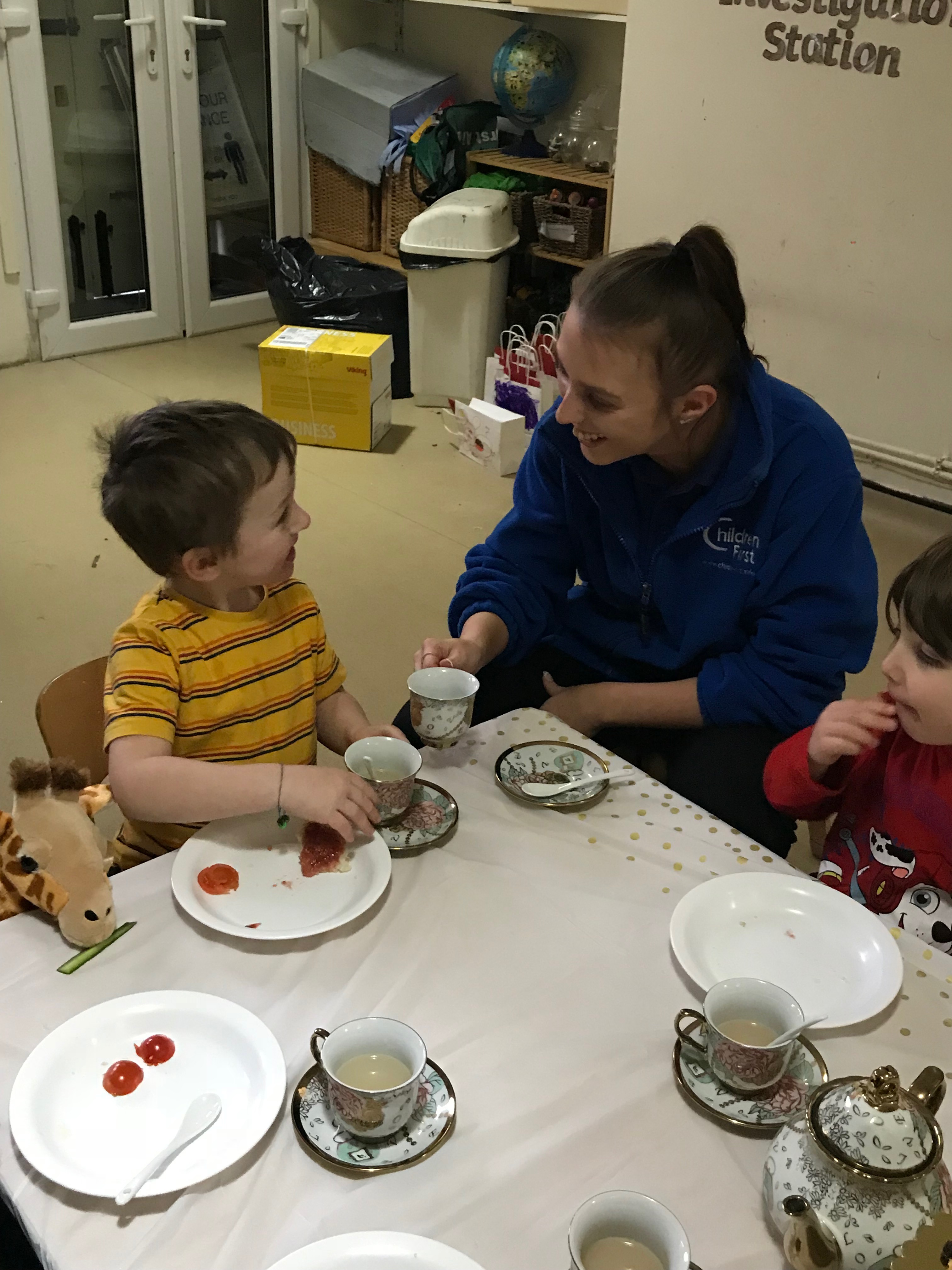 Well done Grasshoppers.