Flower Press
This week the Butterflies have been using a flower press.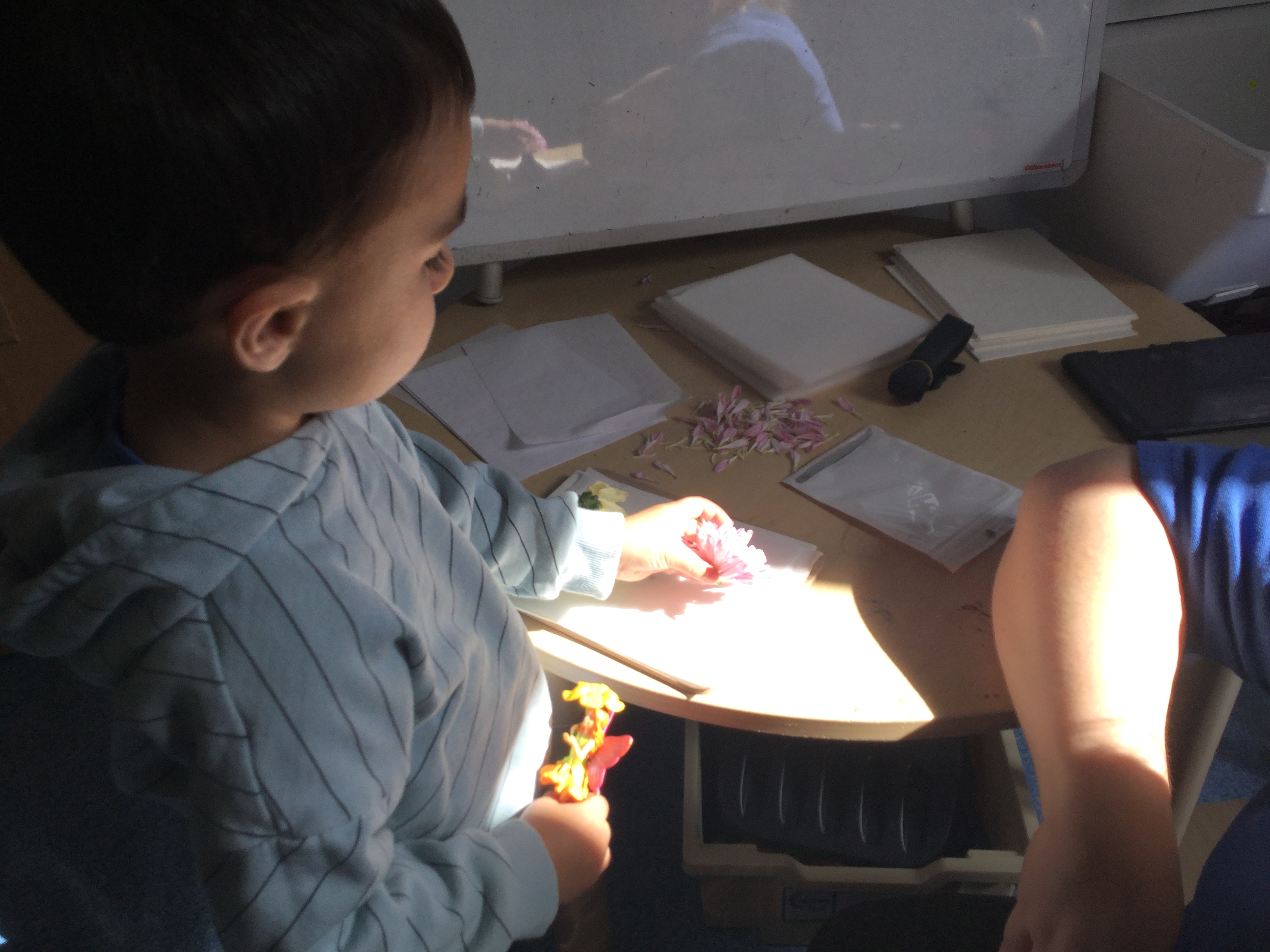 The children explored a range of flowers learning their names including Roses, Chrysanthemums and Hypericum.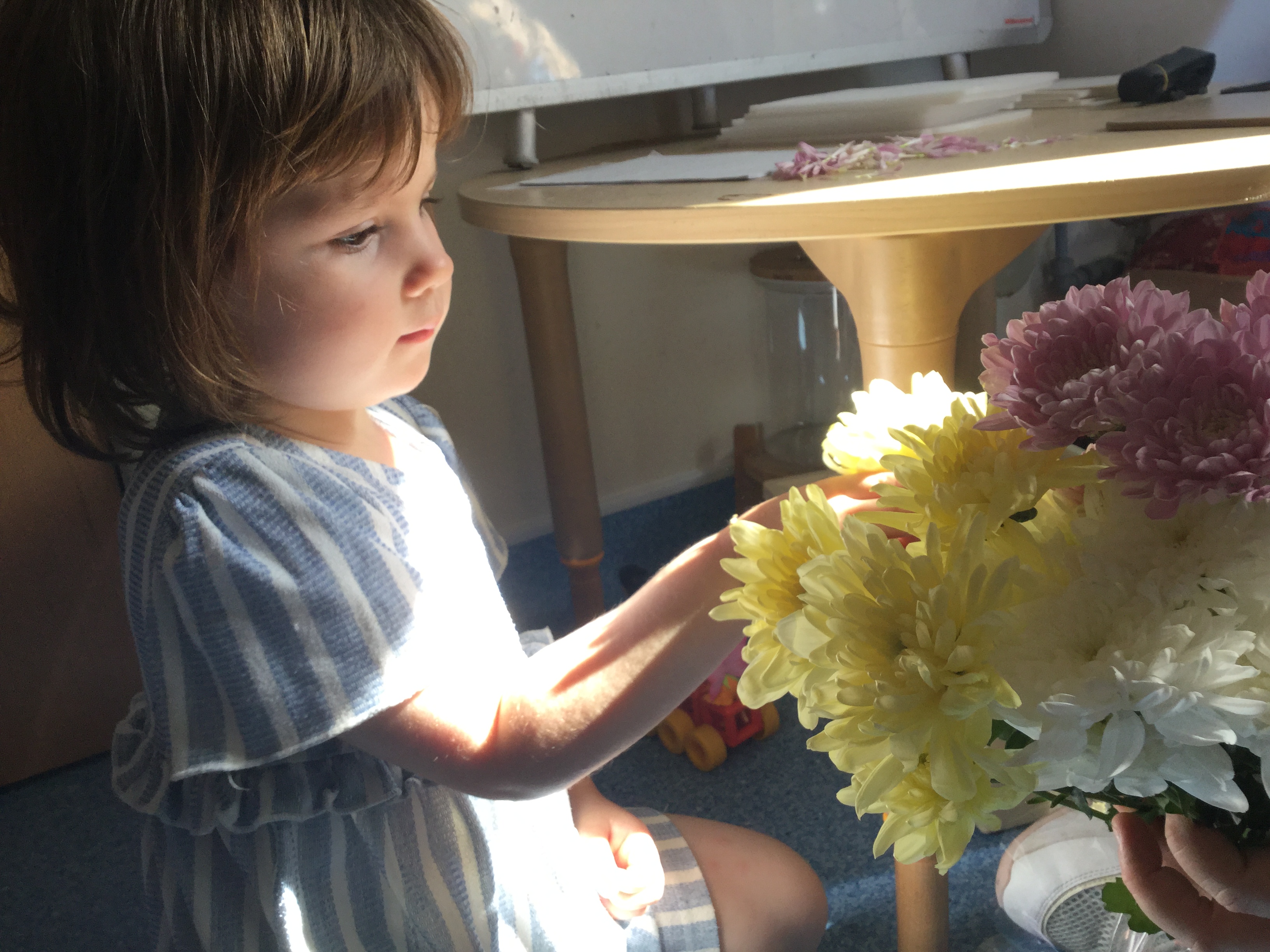 They explored their various senses whilst talking about the smell and feel of each of the flowers.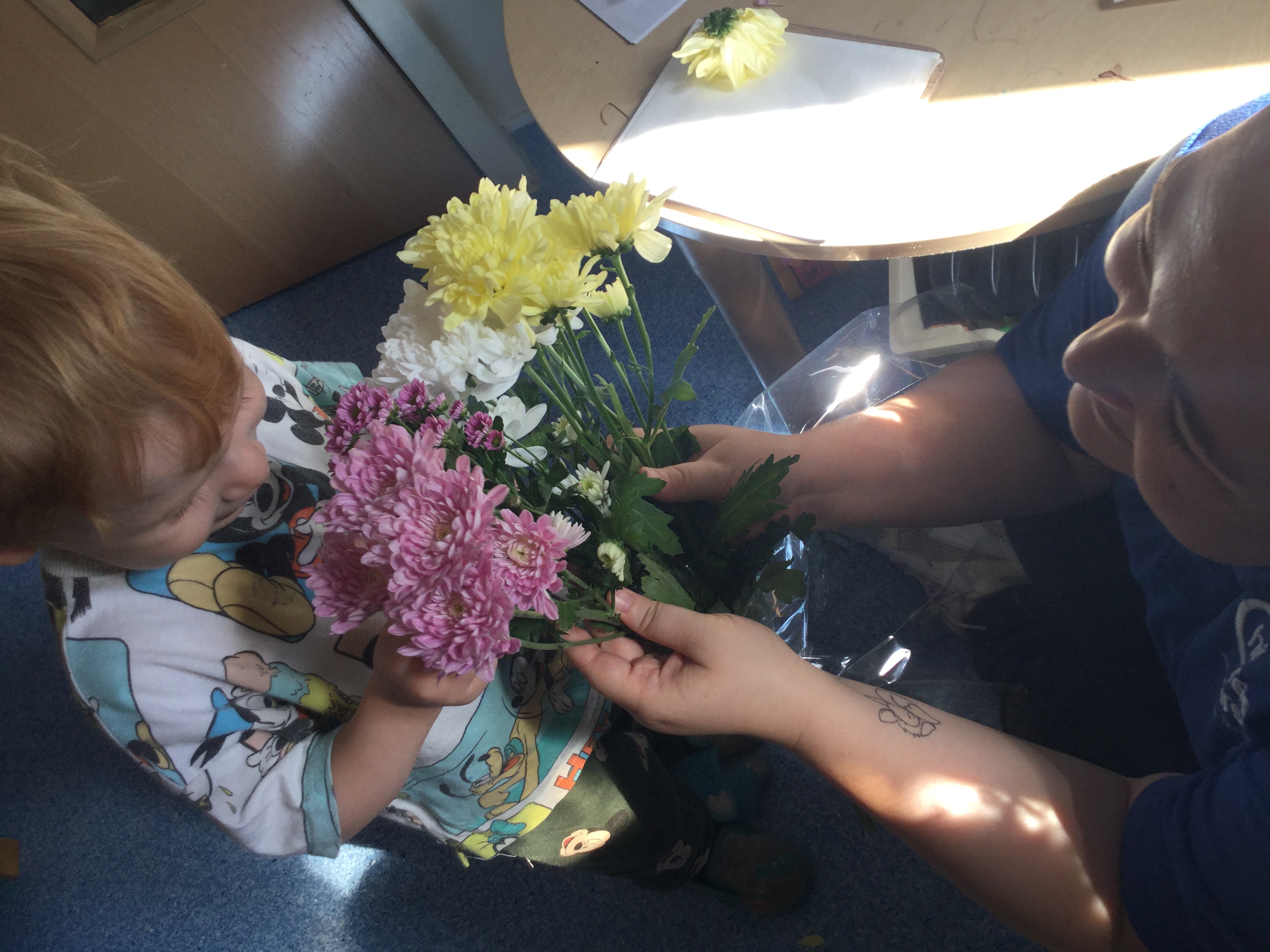 The Butterflies then began to prepare the flowers for the pressing kit. Some children decided to use the whole flower head whilst others chose to take off each individual petal.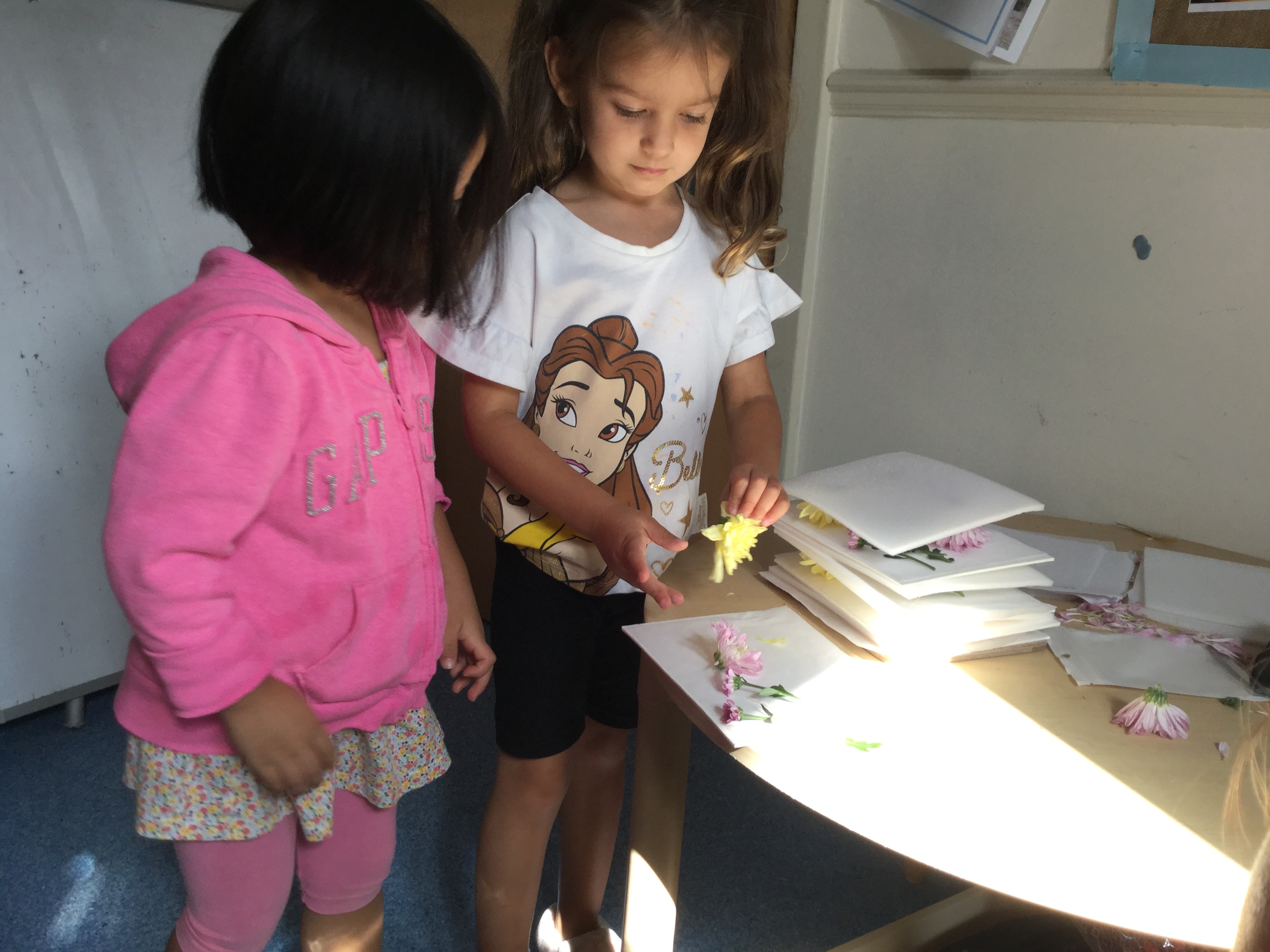 The Butterflies then added their flowers to the drying plates of the pressing kit, added the lining paper then helped to pull the stapes extra tight.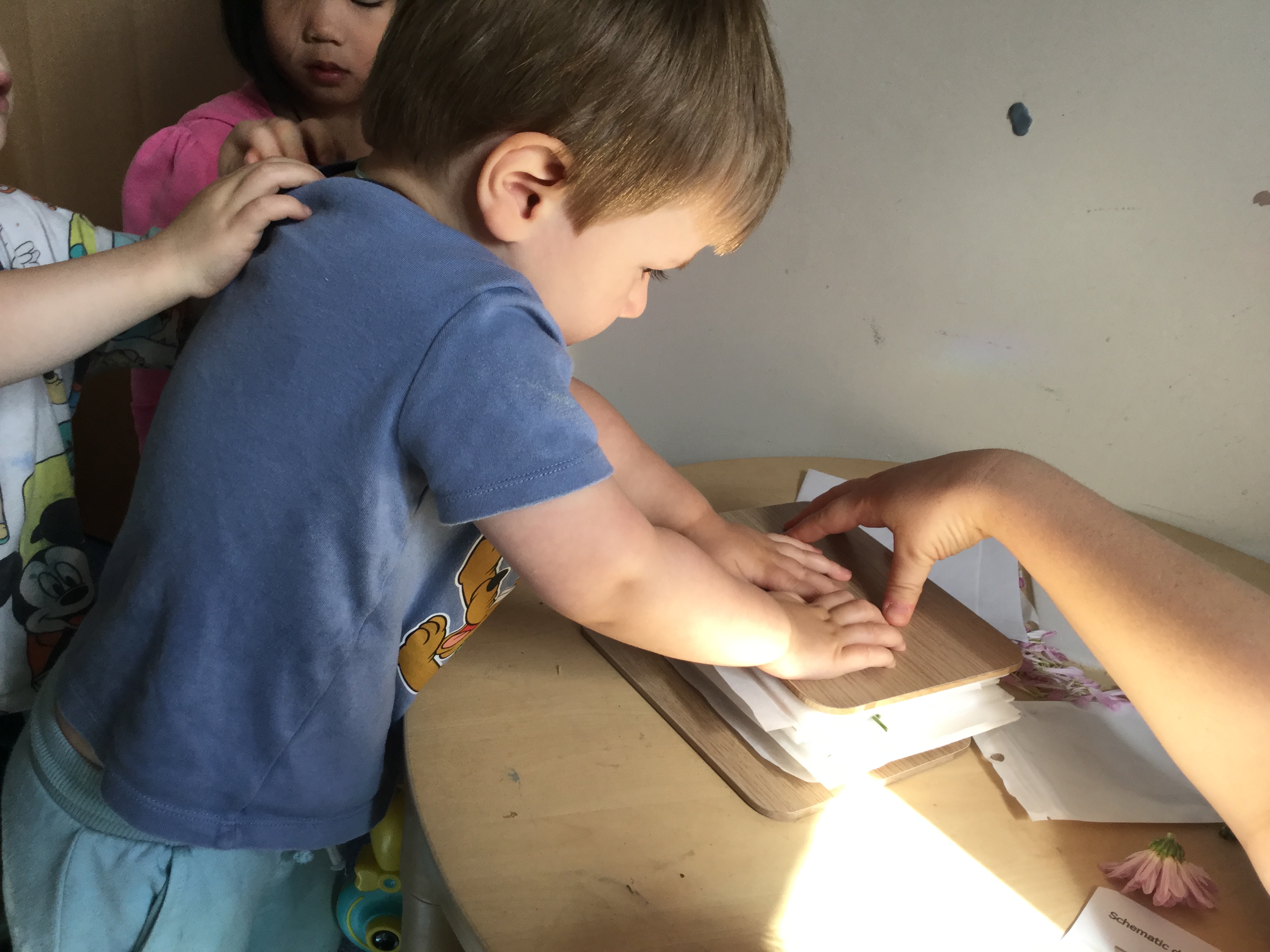 Once the flowers were ready the children helped to open the press and were amazed to see the difference, commenting that they had all gone flat.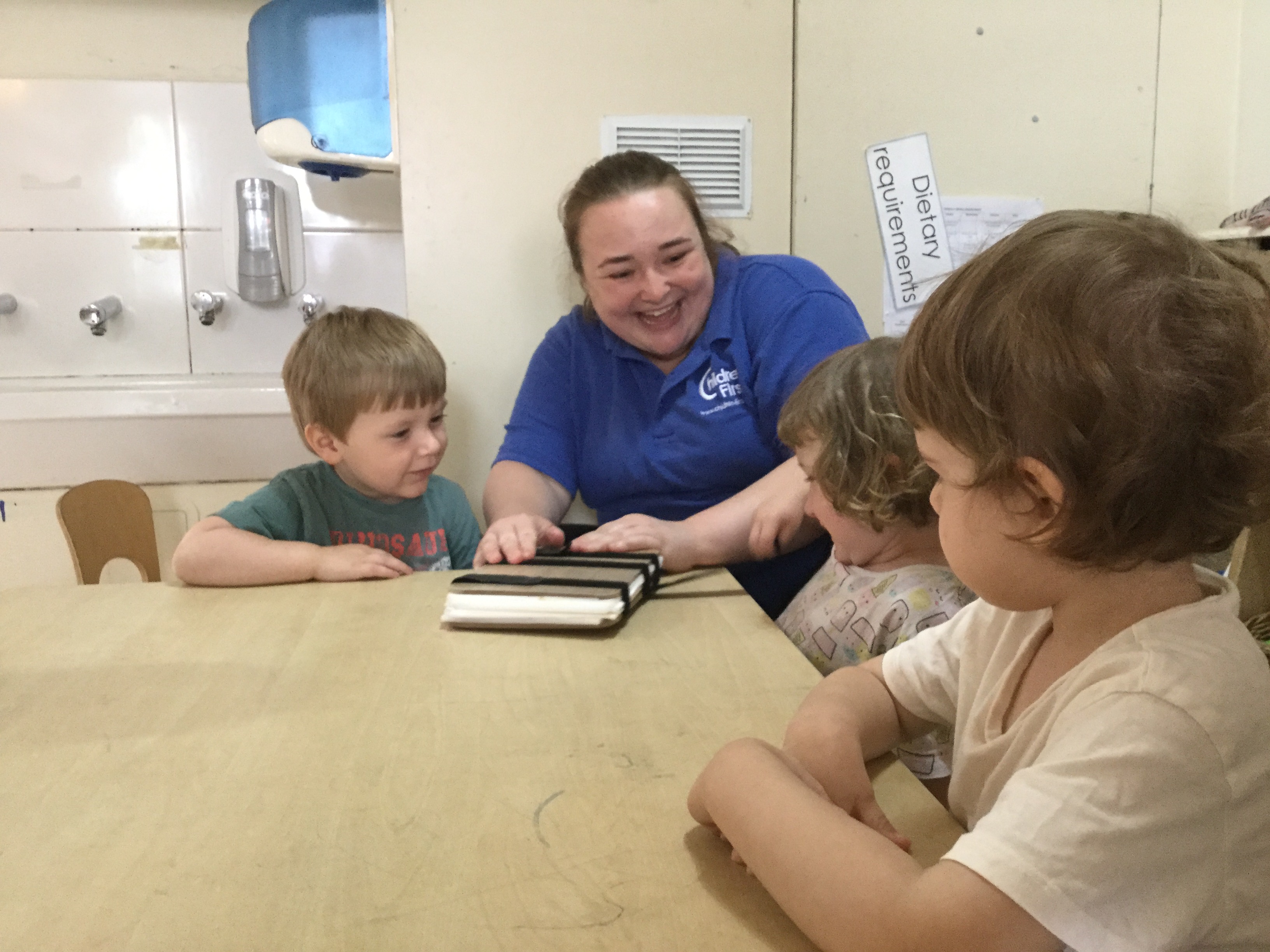 The Butterflies then used them for arts and crafts activities including collage sticking and painting.