Birds Nests
The Butterflies were exploring the chick eggs.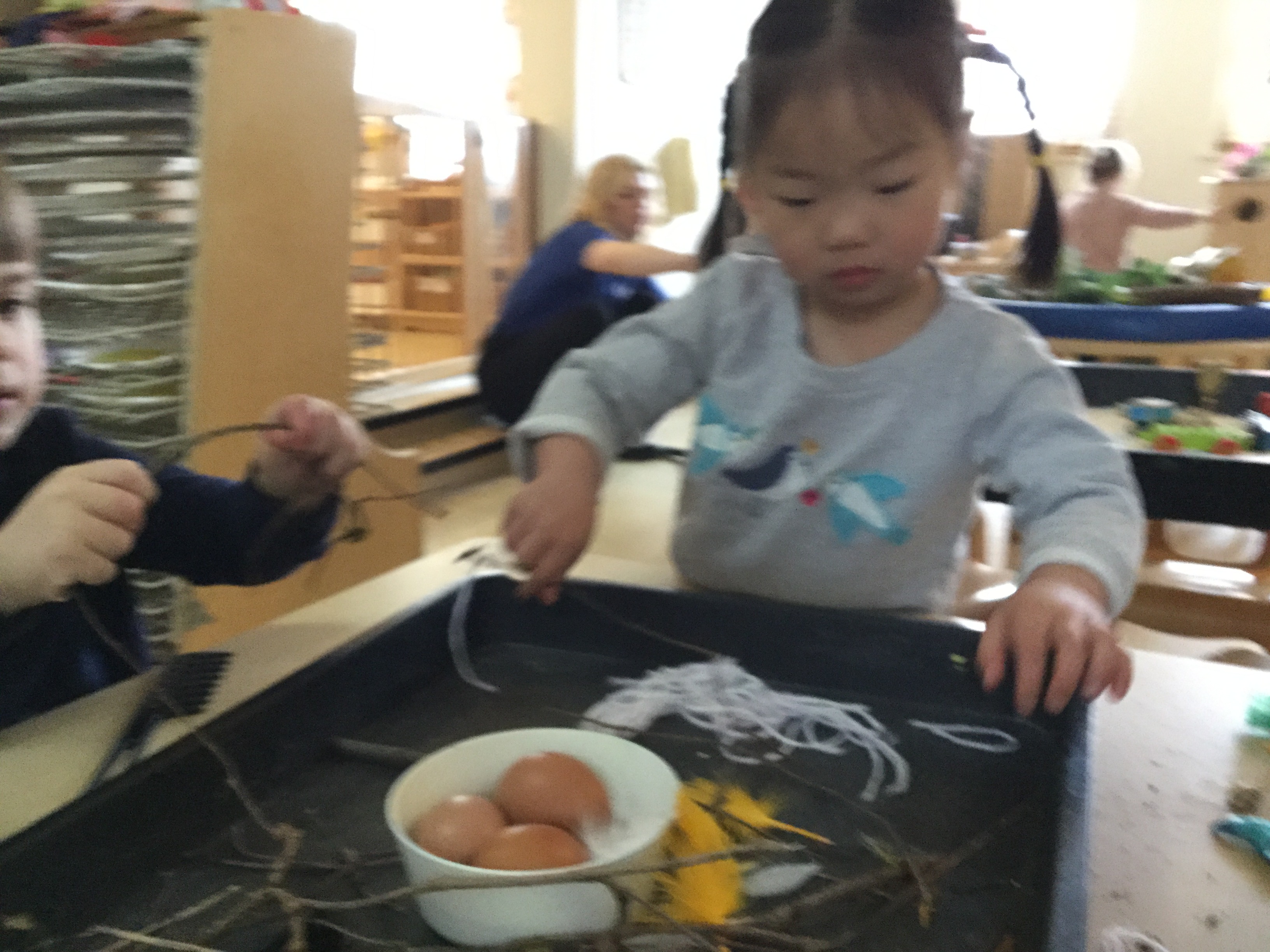 They looked at images on the computer of eggs in the wild in nests.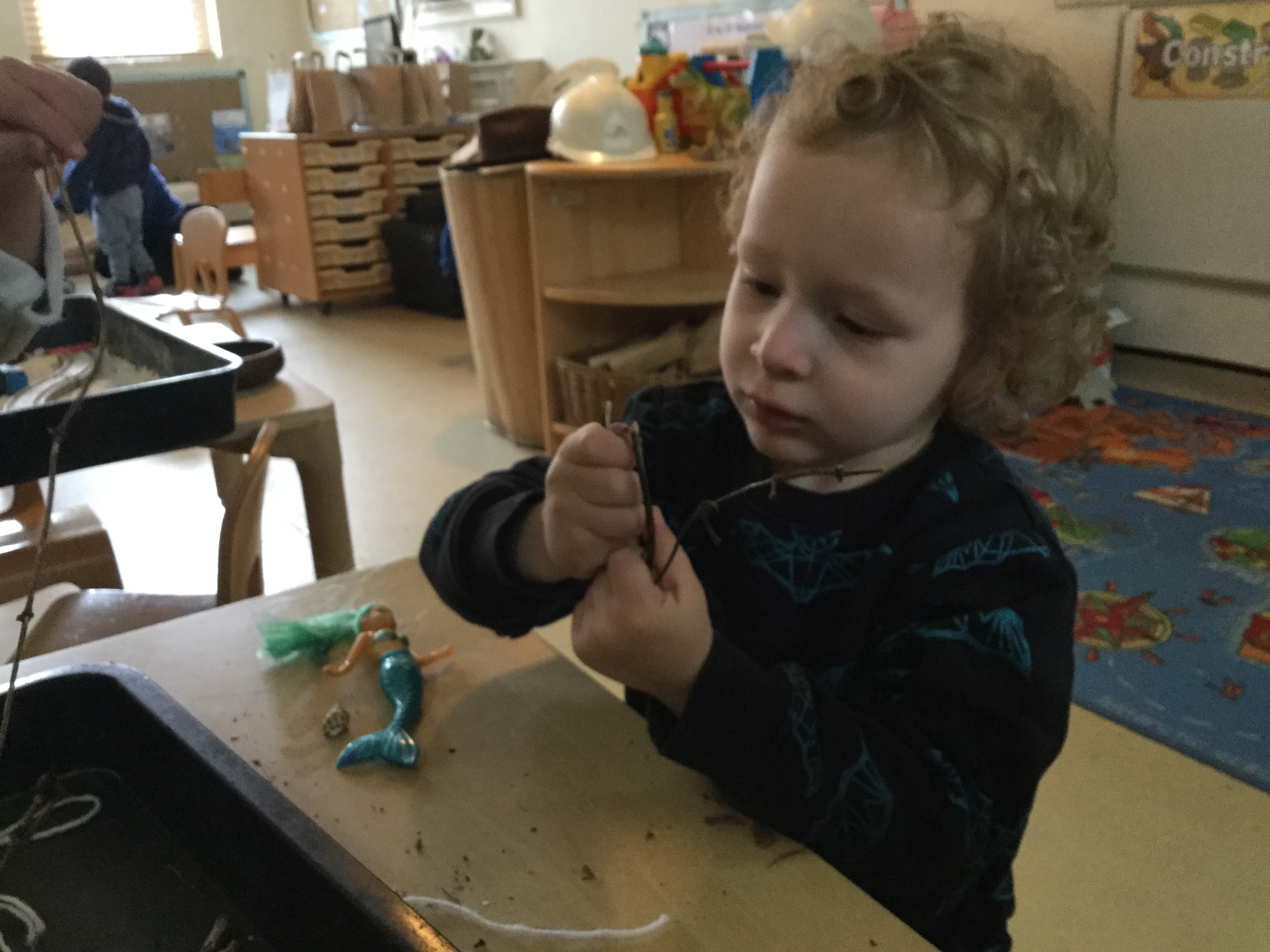 They decided to make their own nest.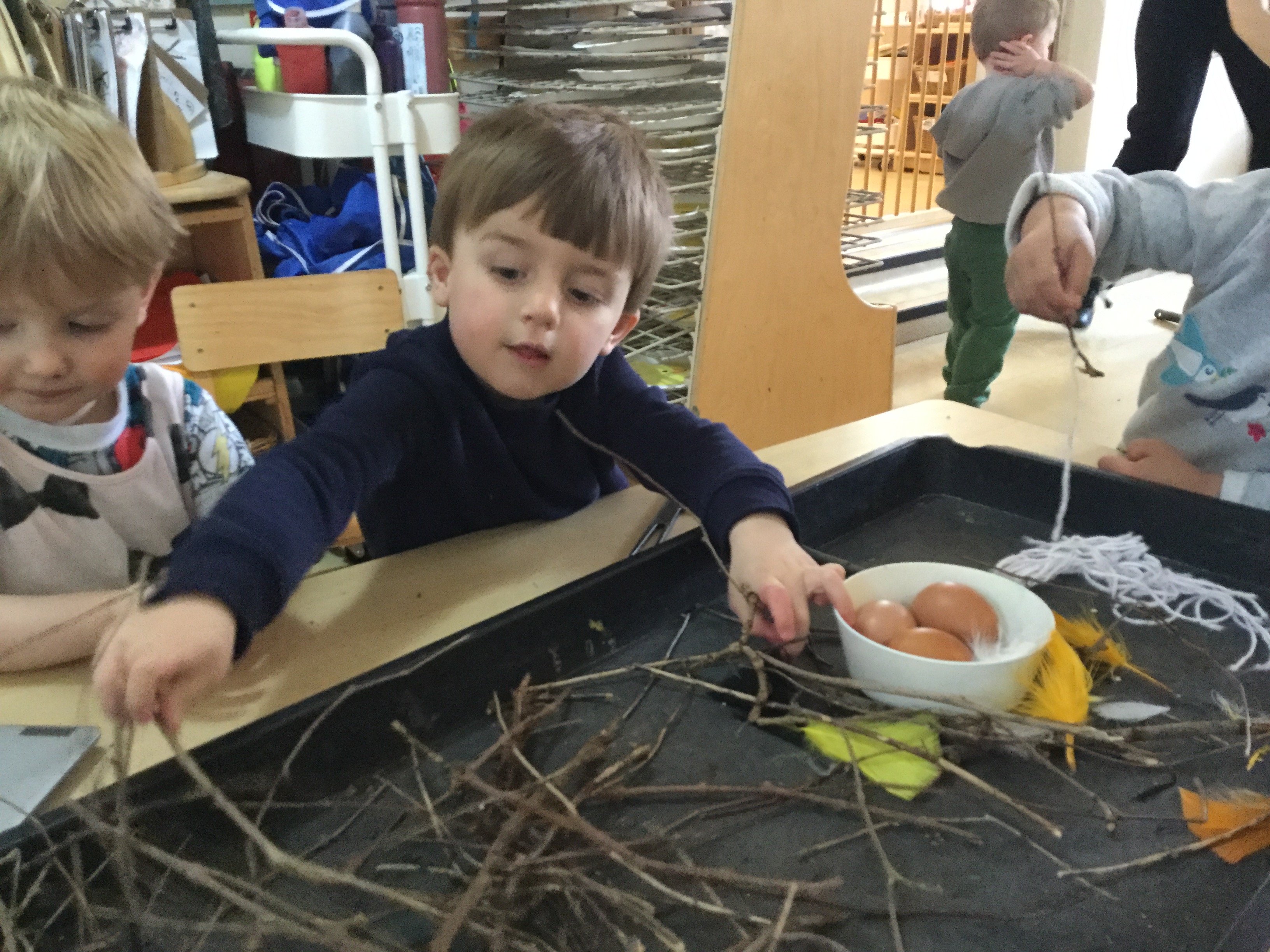 The children added sticks, feathers and straw to create their own nest for the eggs.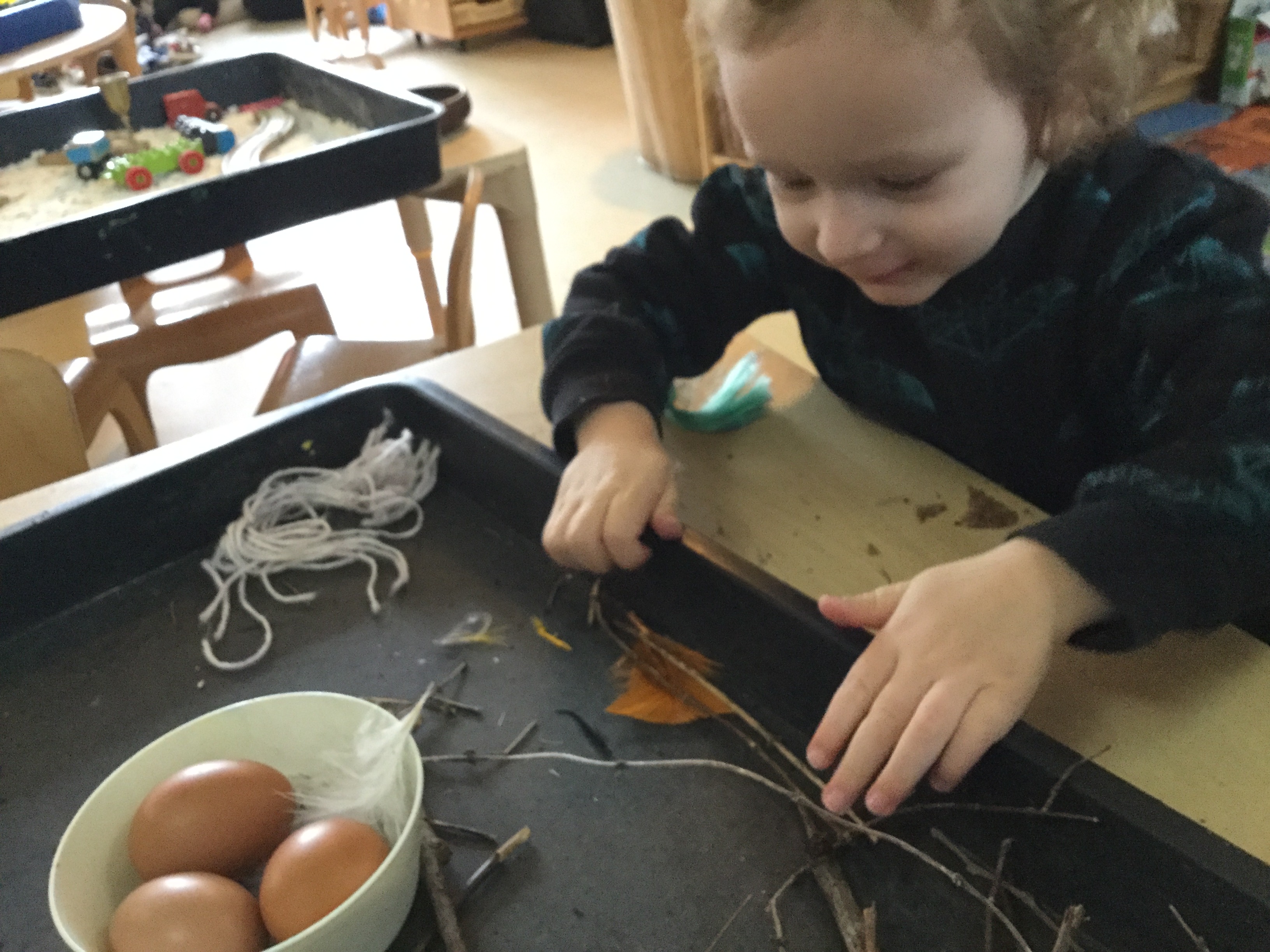 Everyone contributed different pieces of material.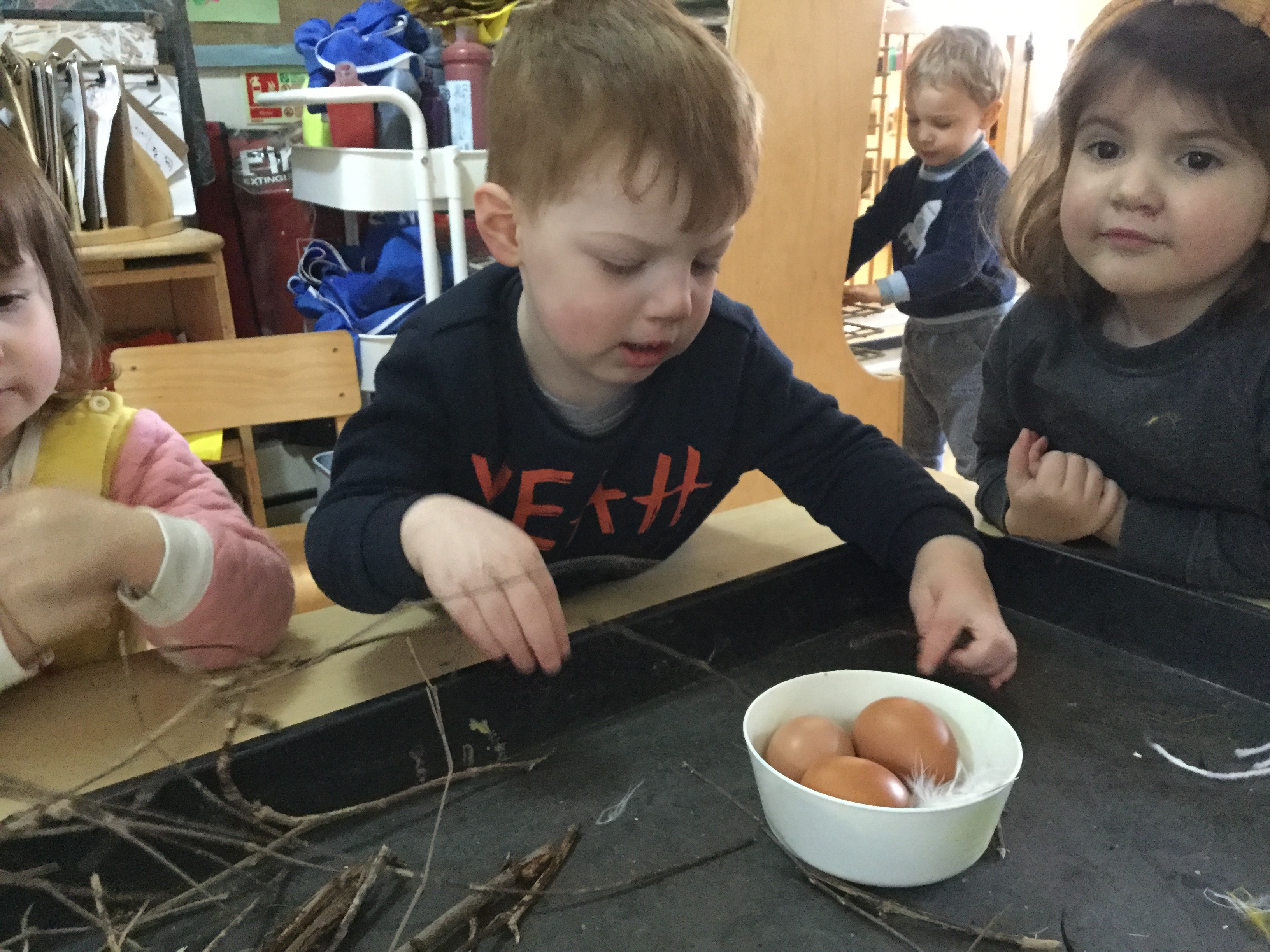 Once the nest was structed the children carefully added eggs on top.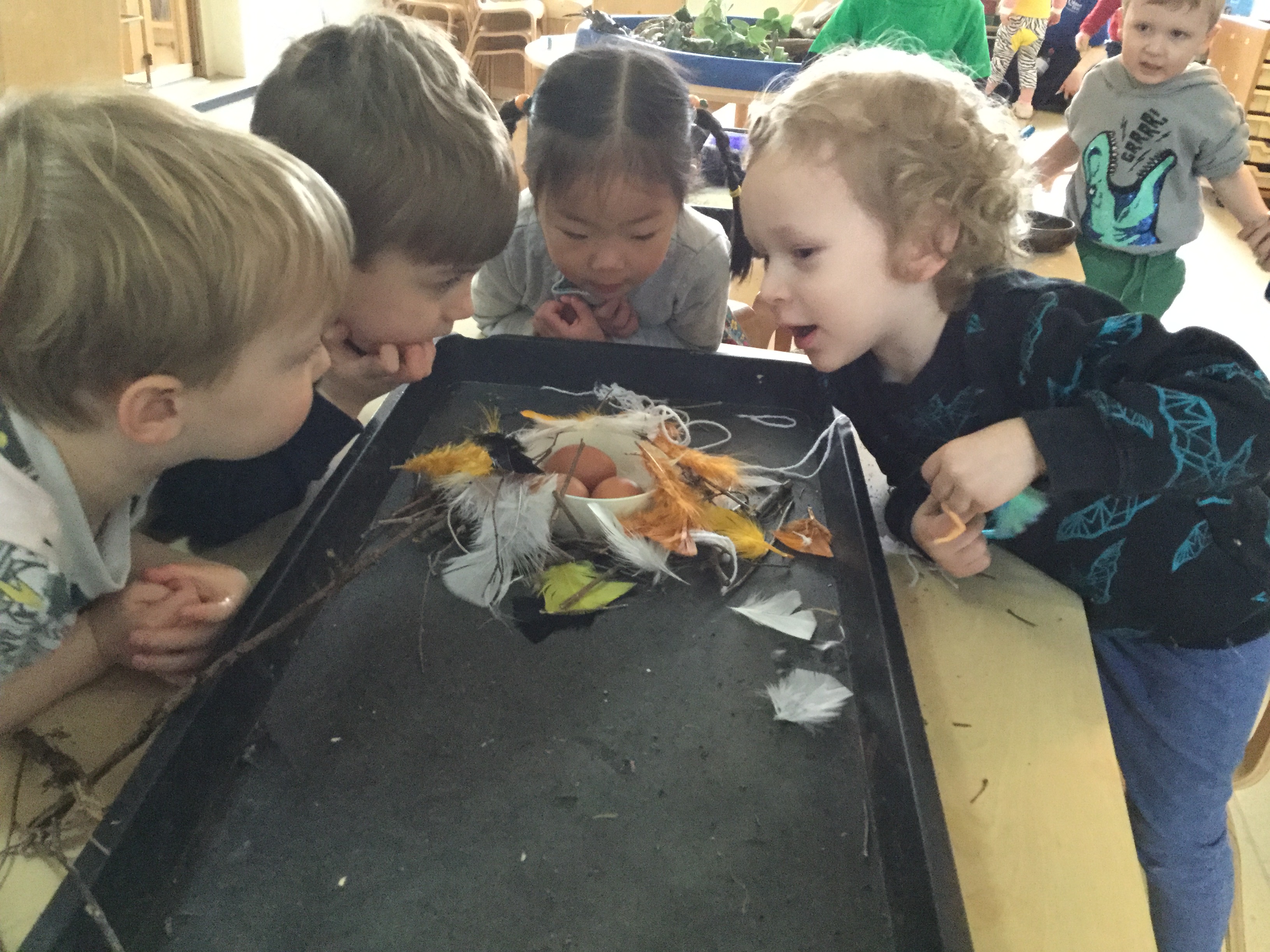 They talked about if the nest was big enough for the eggs.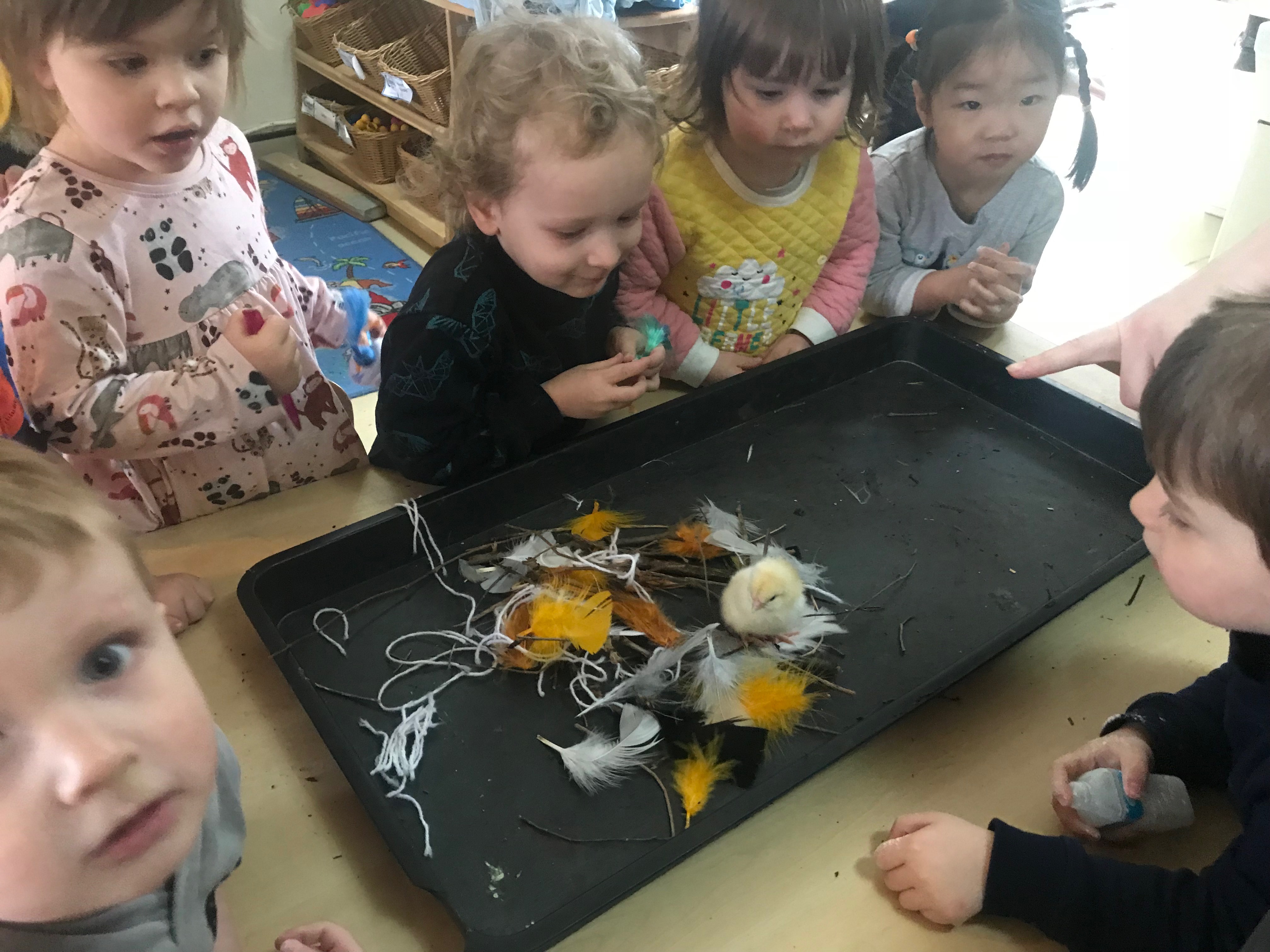 Carefully checking the eggs did not roll away.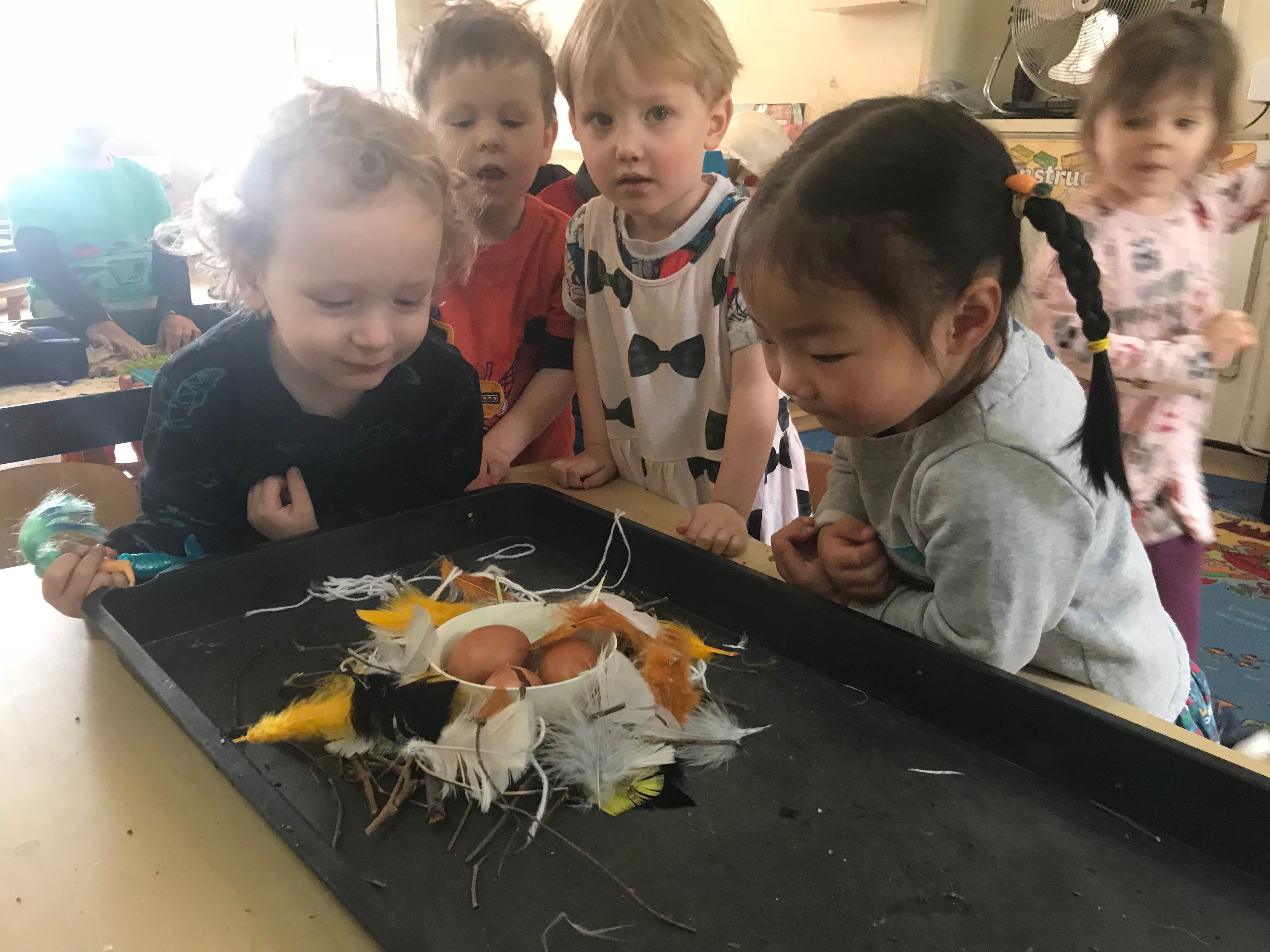 They observed the eggs excitedly in the nest.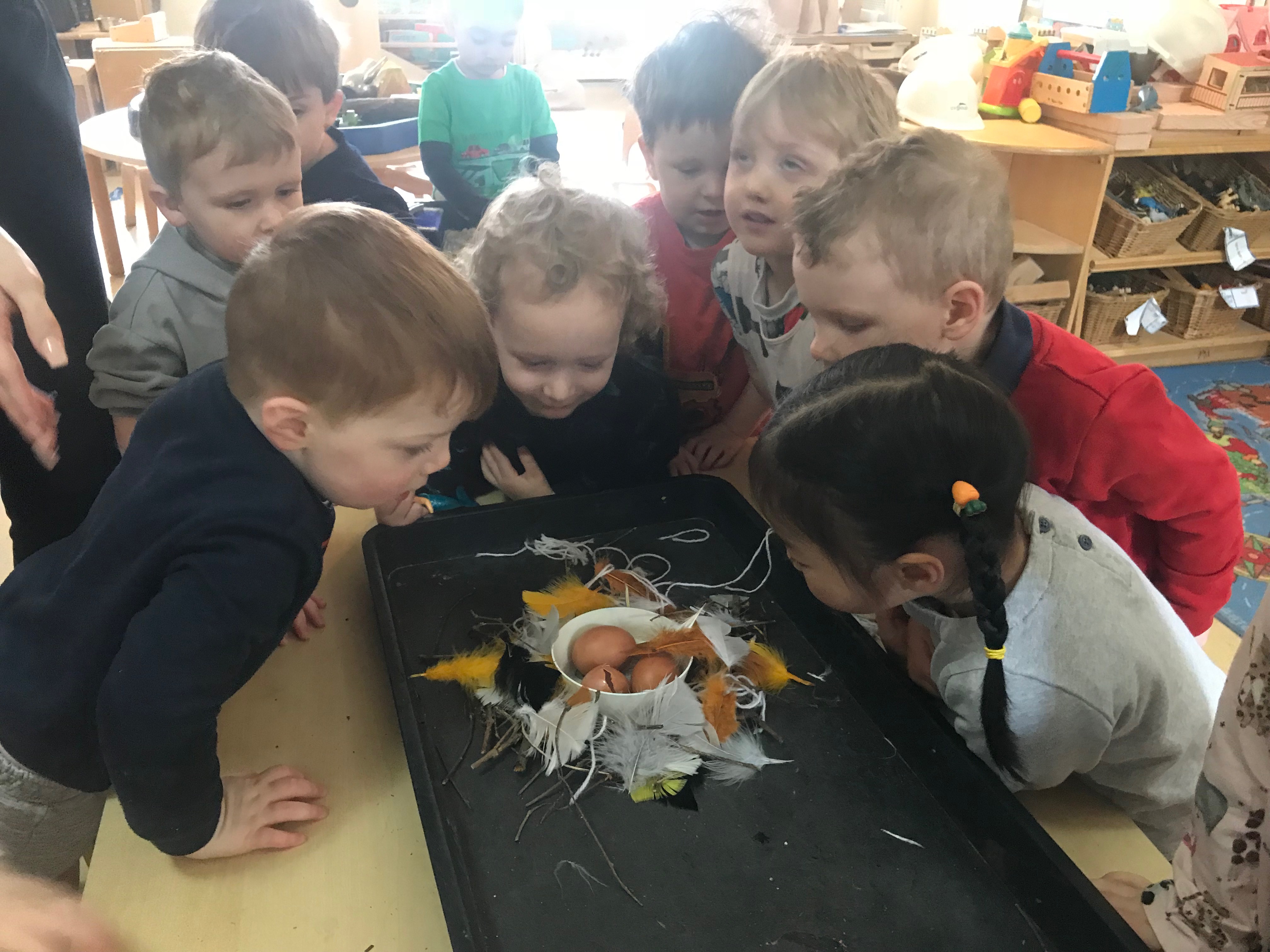 They talked about what might happen next such as the eggs hatching.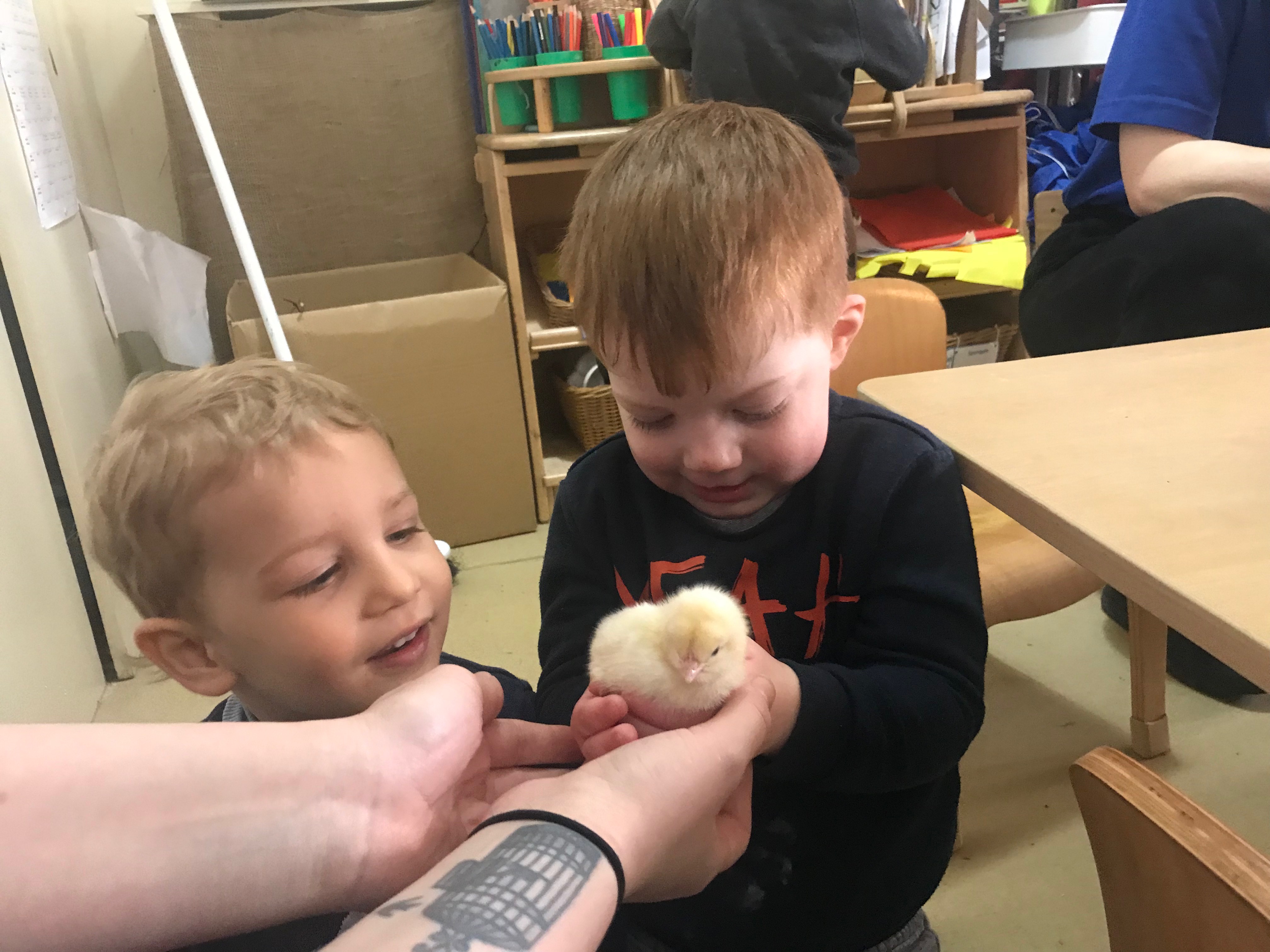 Once the chick eggs hatched the children handled the chicks with increasing care.