Prayer Beads
The Grasshoppers looked at a variety of prayer beads for Inter Faith Week.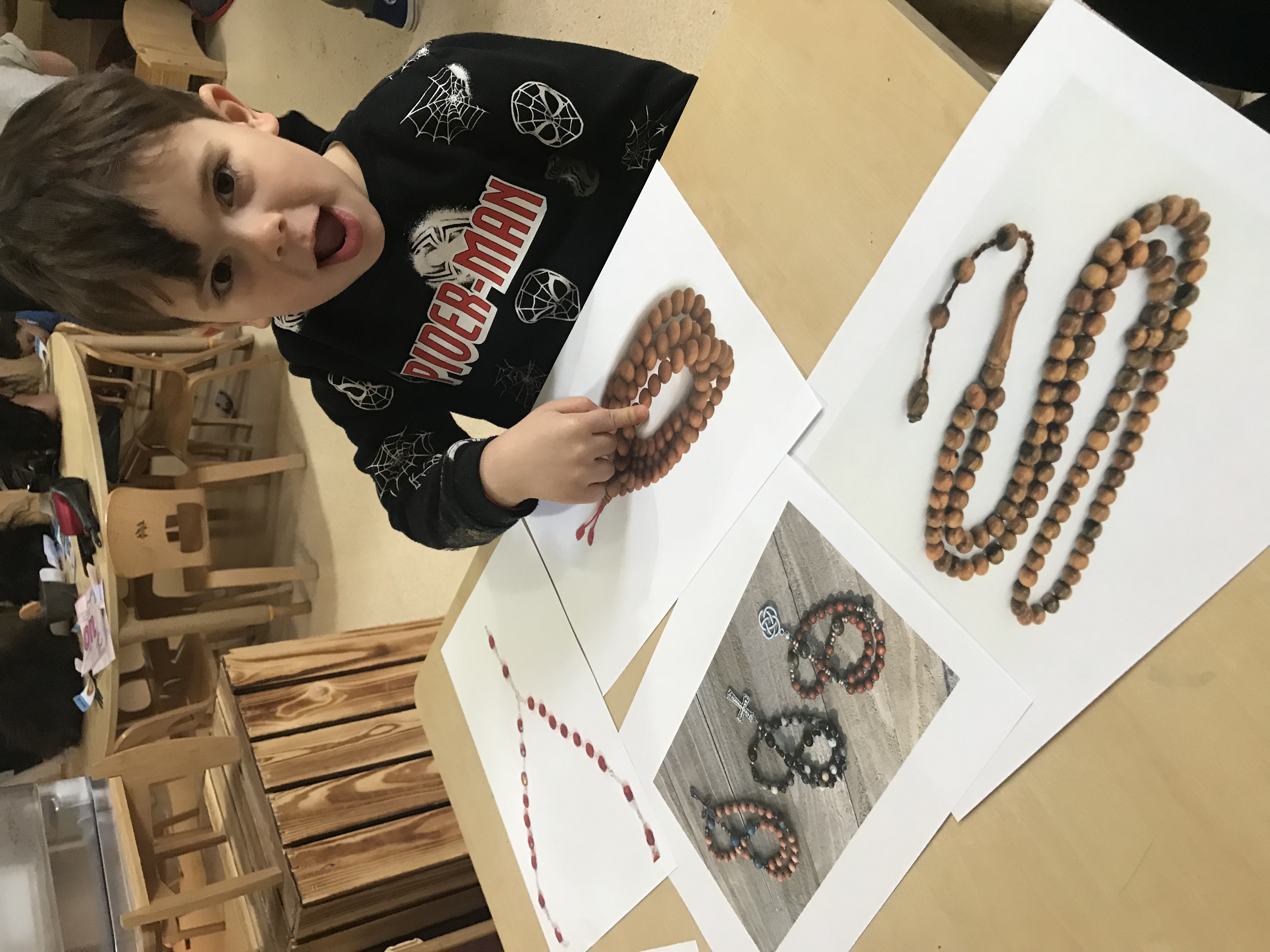 They looked at beads worn by people who observe different religions.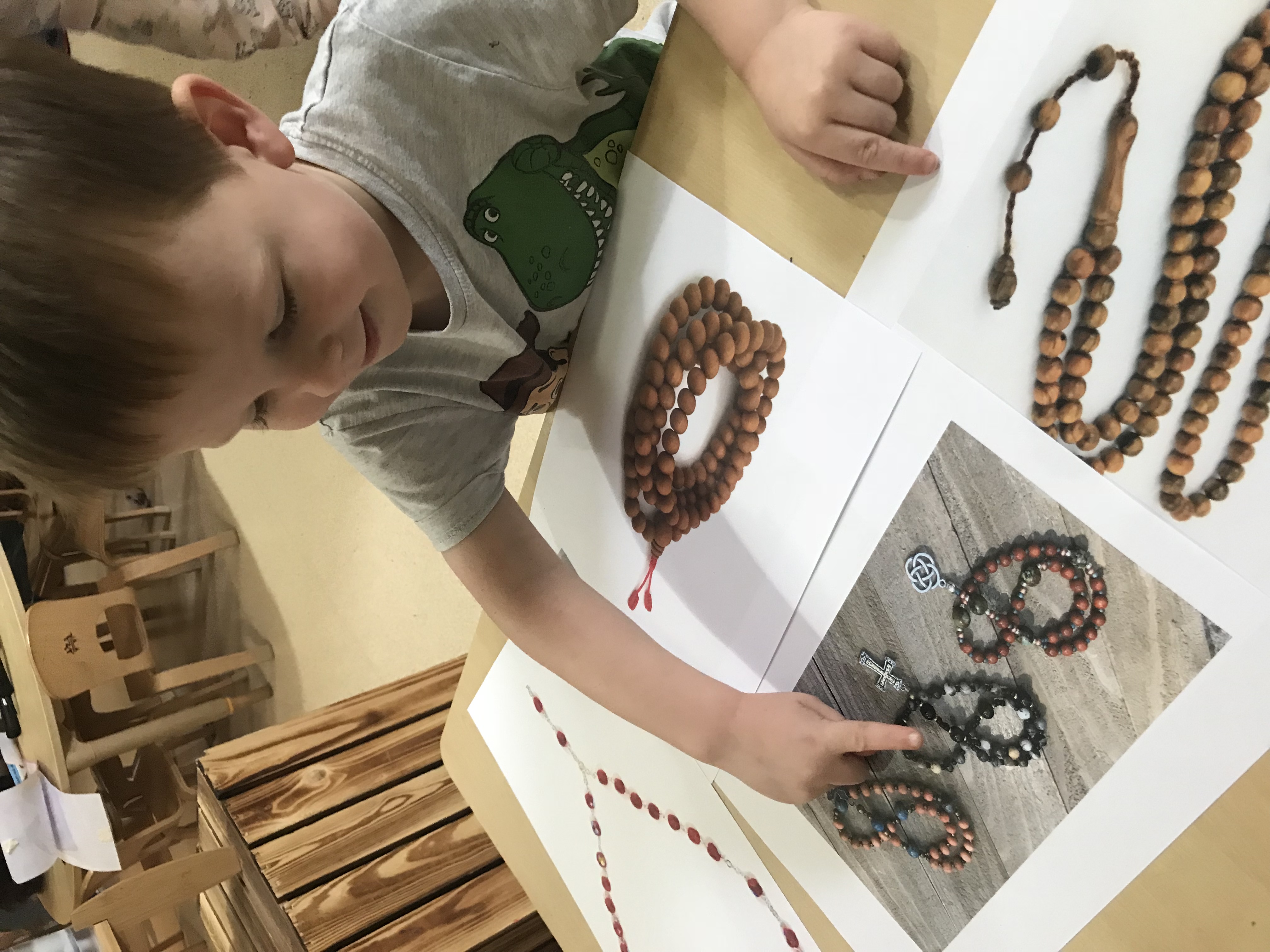 Everyone practised creating their own prayer beads.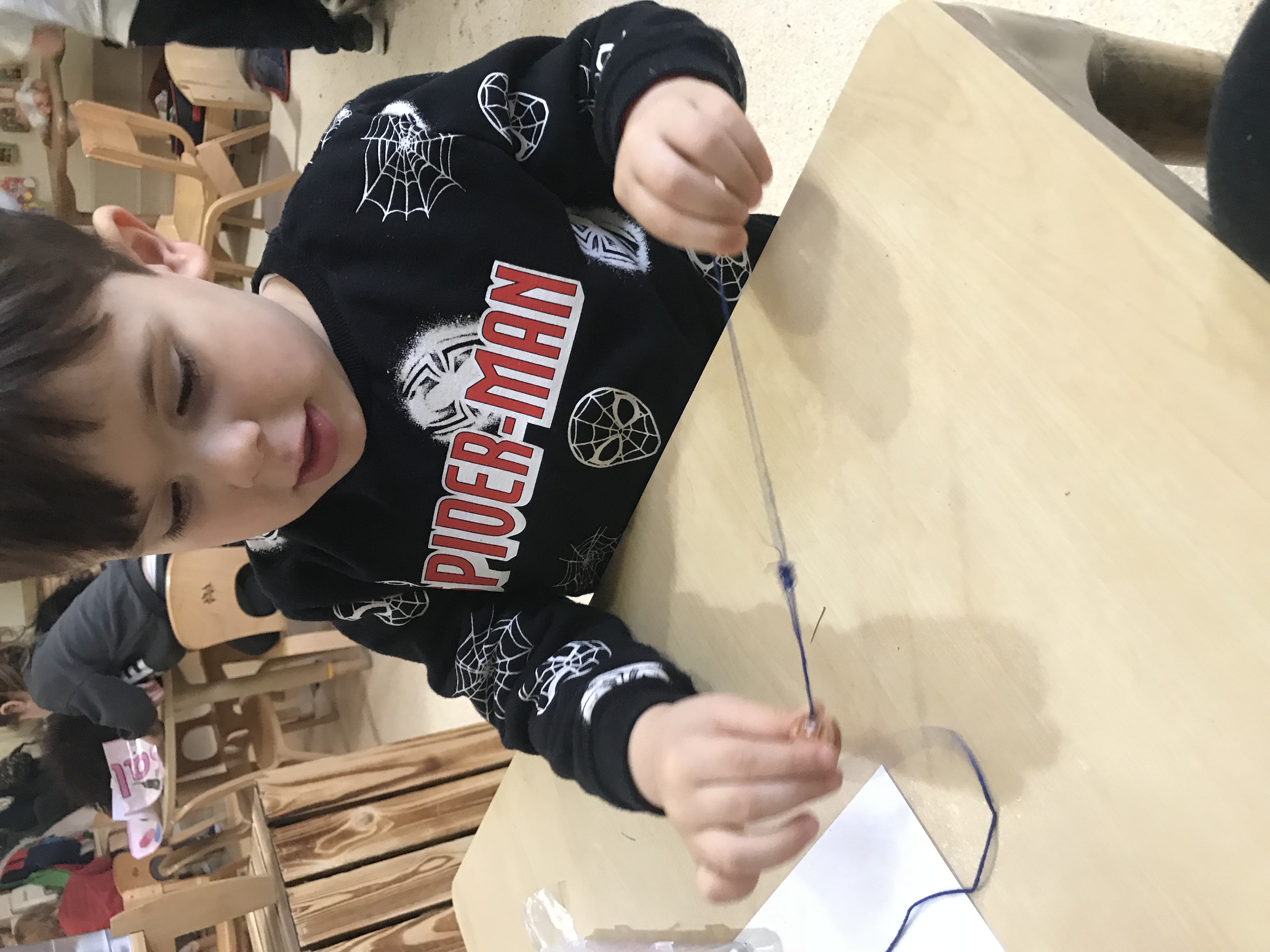 Using hand eye co-ordination to thread string through beads.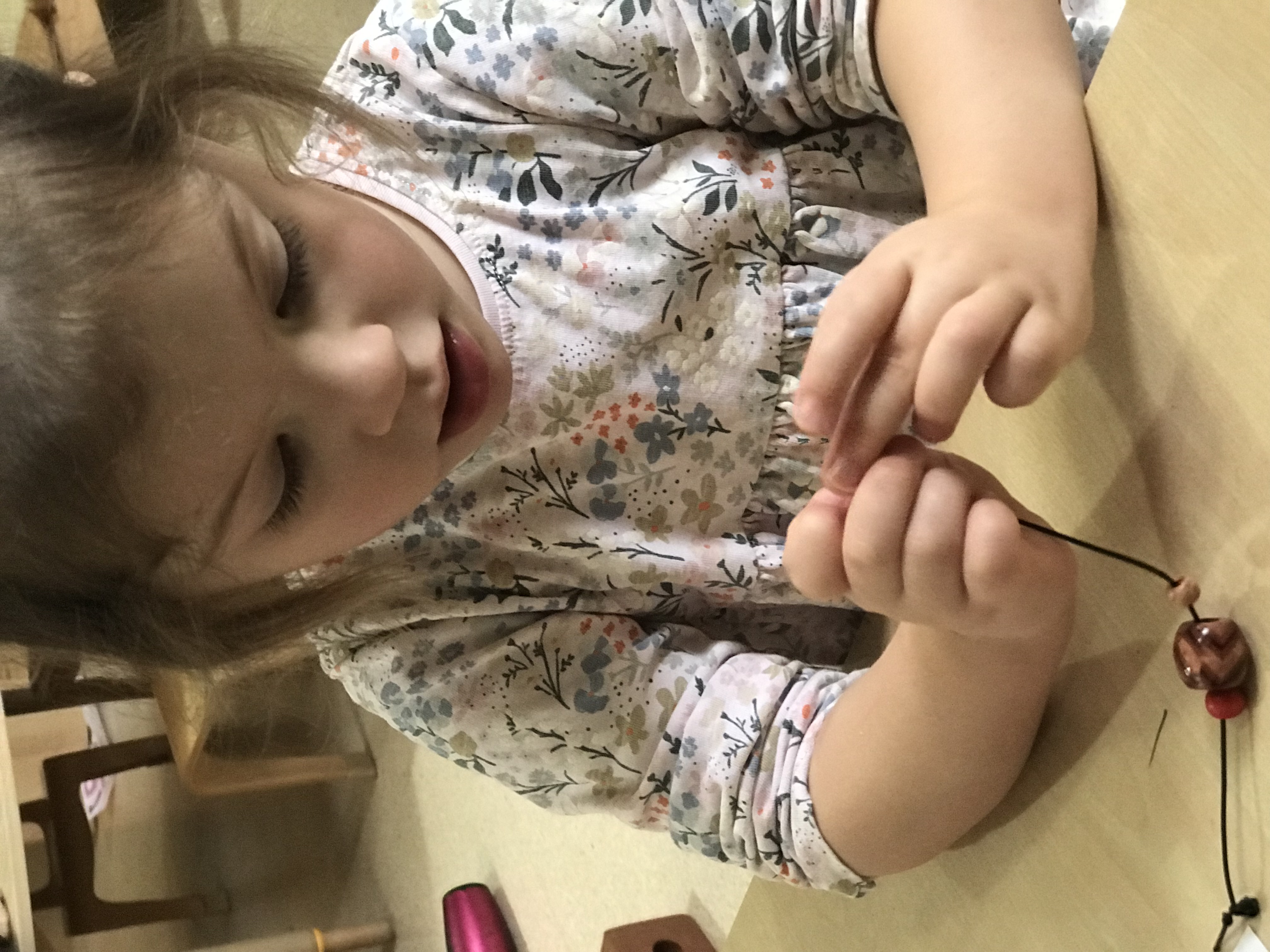 Using high levels of concentration and persisting when difficulties occur.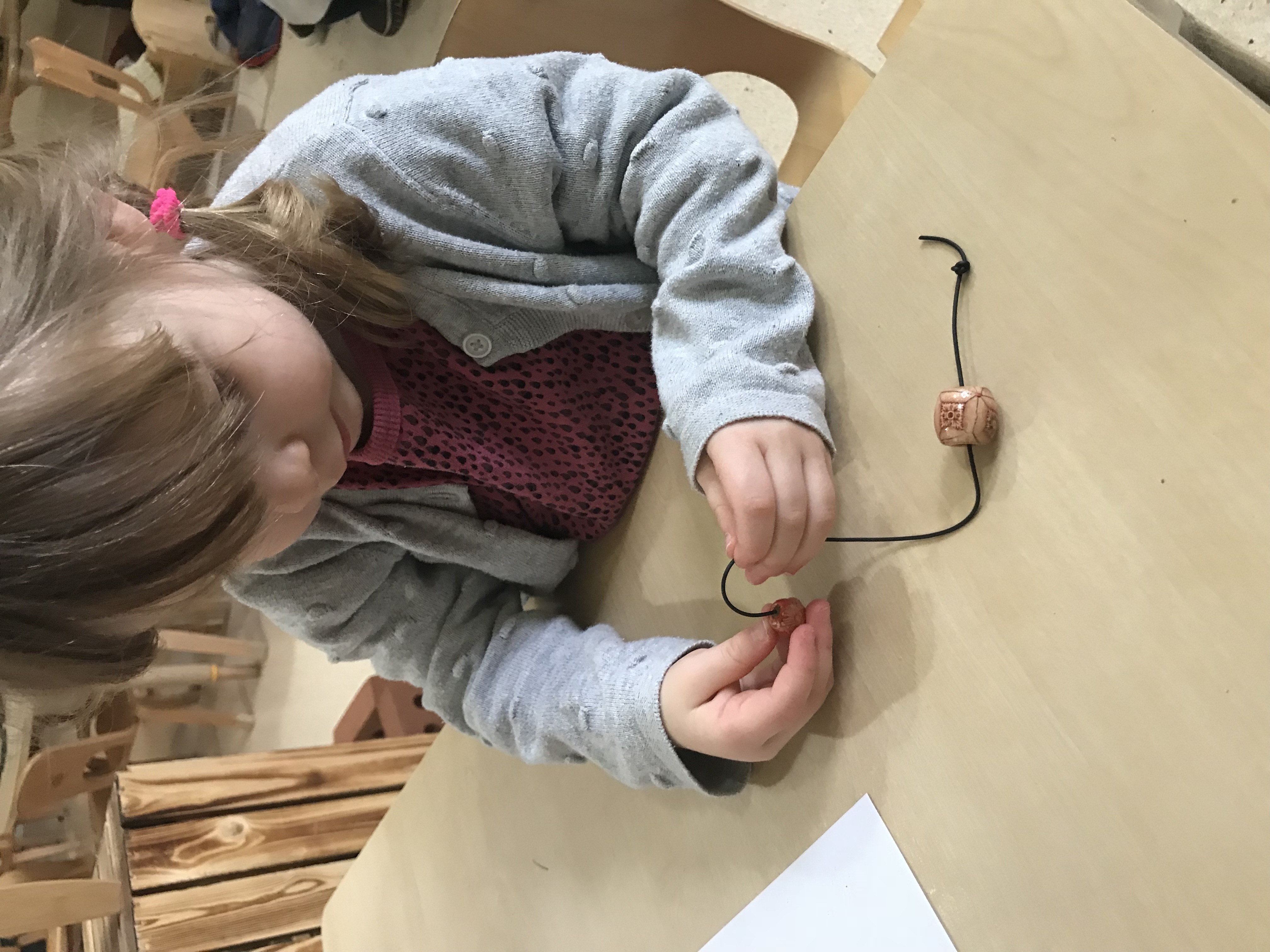 using fine motor skills to thread.