Exploring Neon Colours
As part of our light and dark topic the Ladybirds have been exploring neon colours.
We used a UV Black light to enhance the colours further.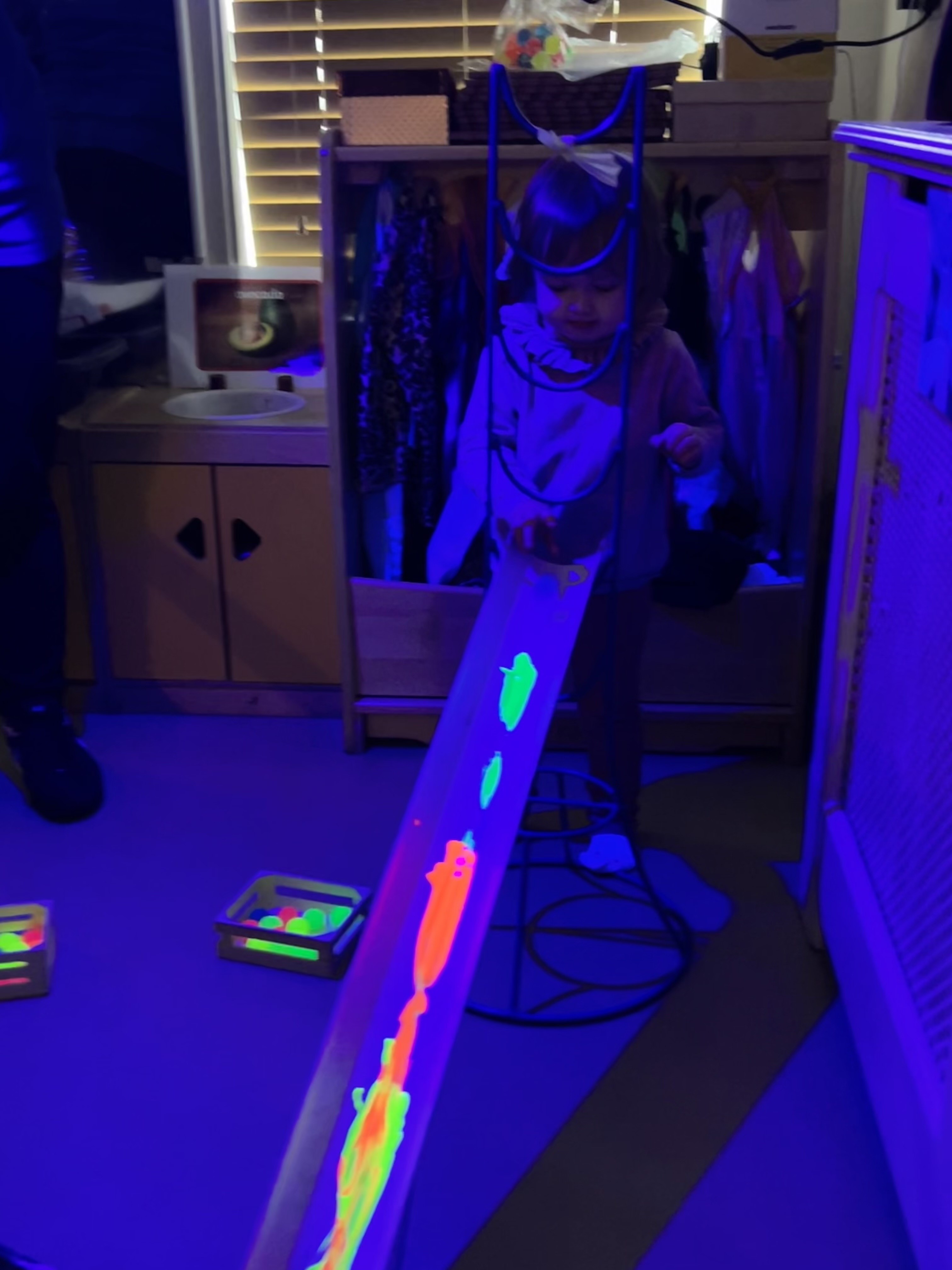 The children used bouncy balls and rolled them down the drainpipes through neon paint.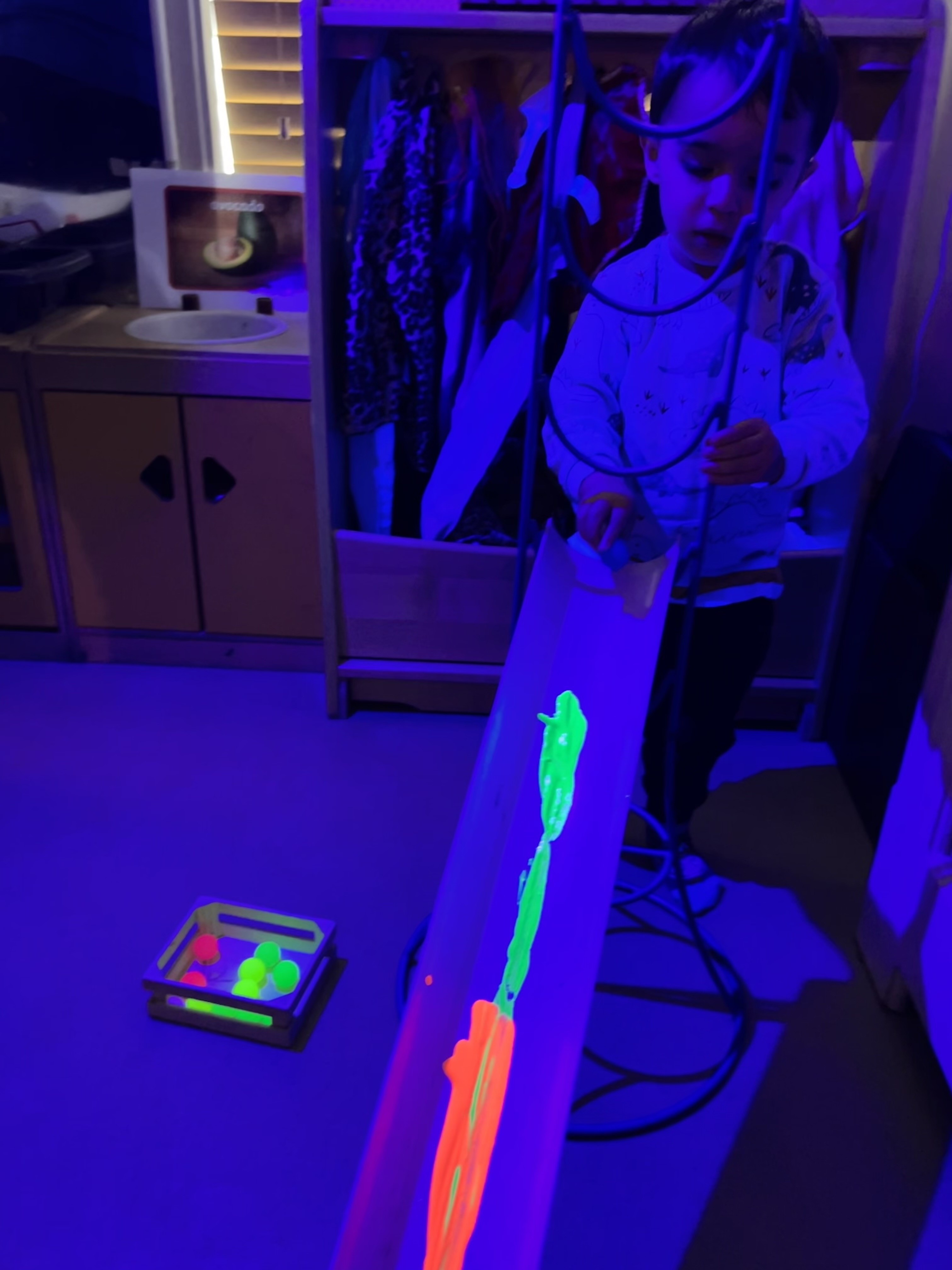 We had lots of fun watching how fast the balls rolled and the children raced against each other to see who would win.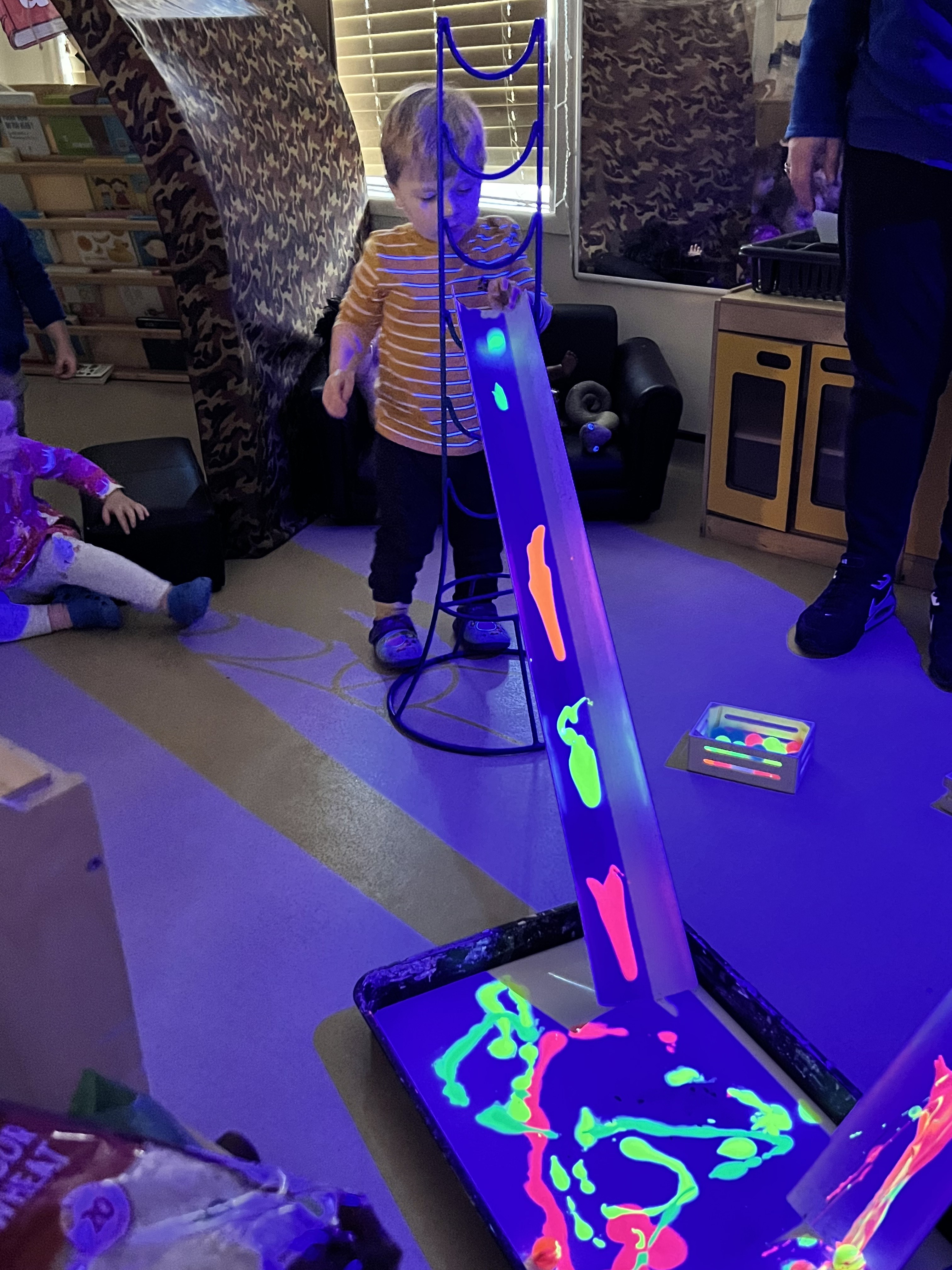 The children all voted and decided that the green balls were the quickest.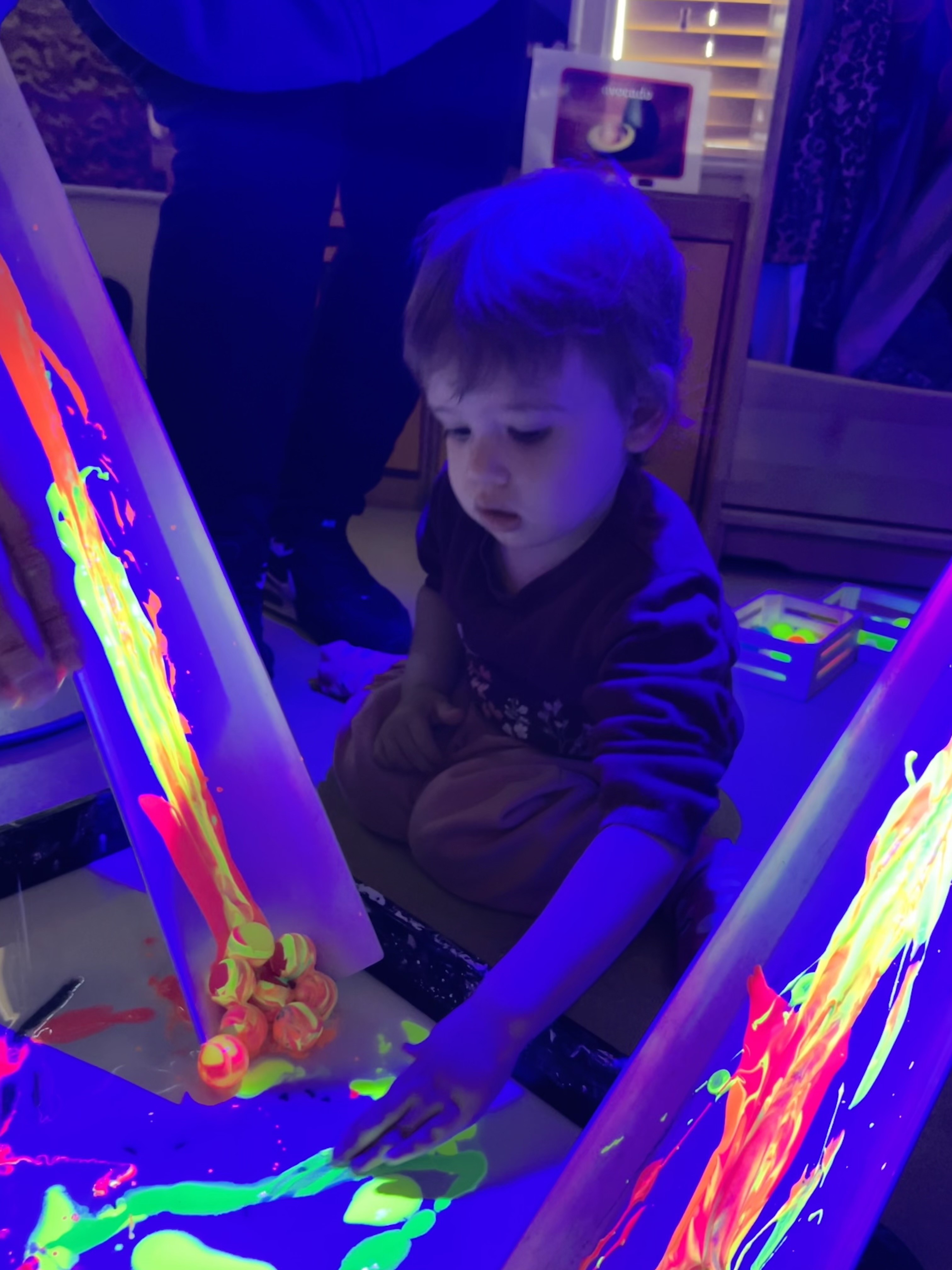 The Ladybirds then explored neon coloured paint and corn flour.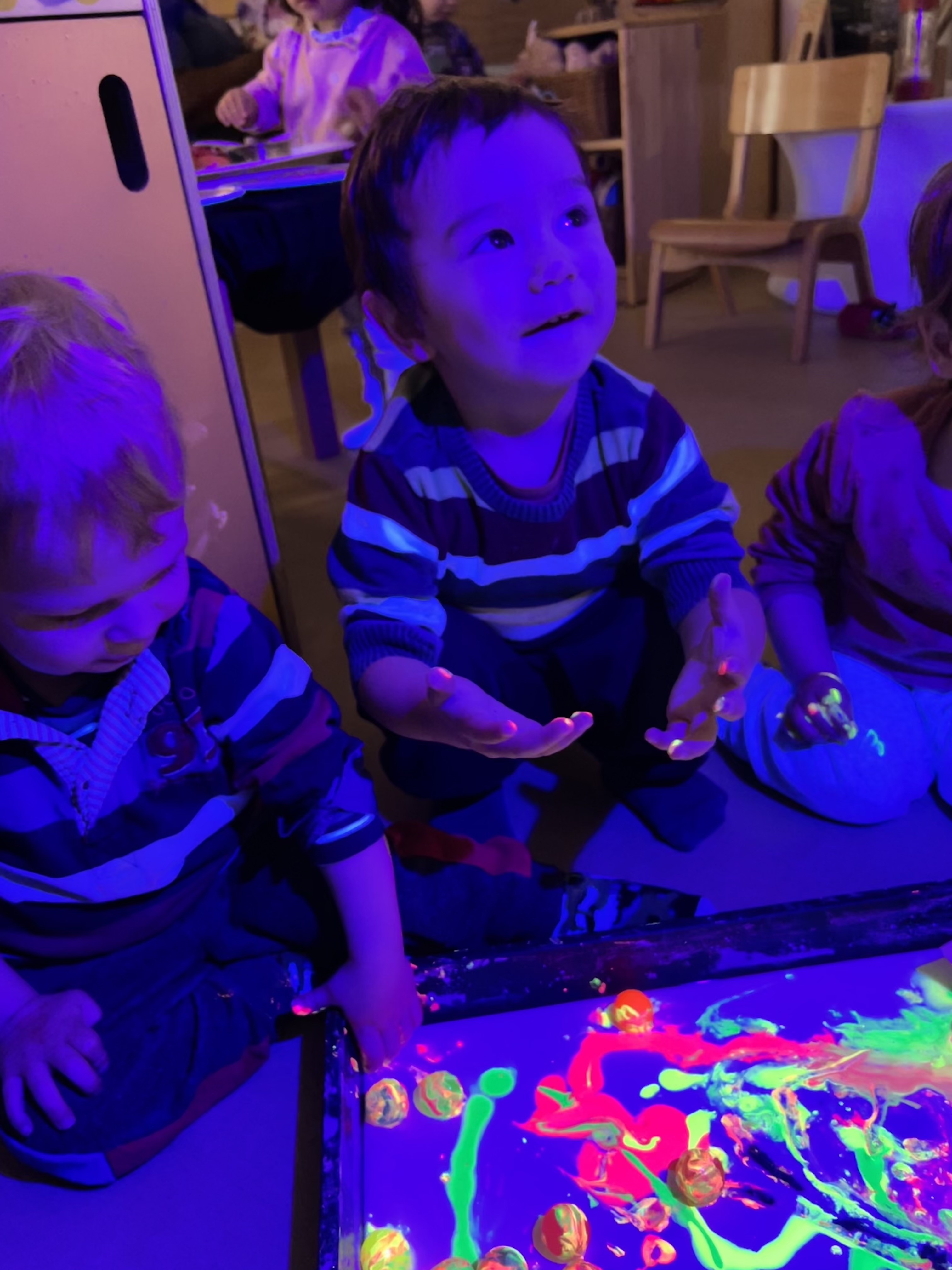 At first they rolled the balls back and forth through the tray. Then began to explore with their fingers and hands.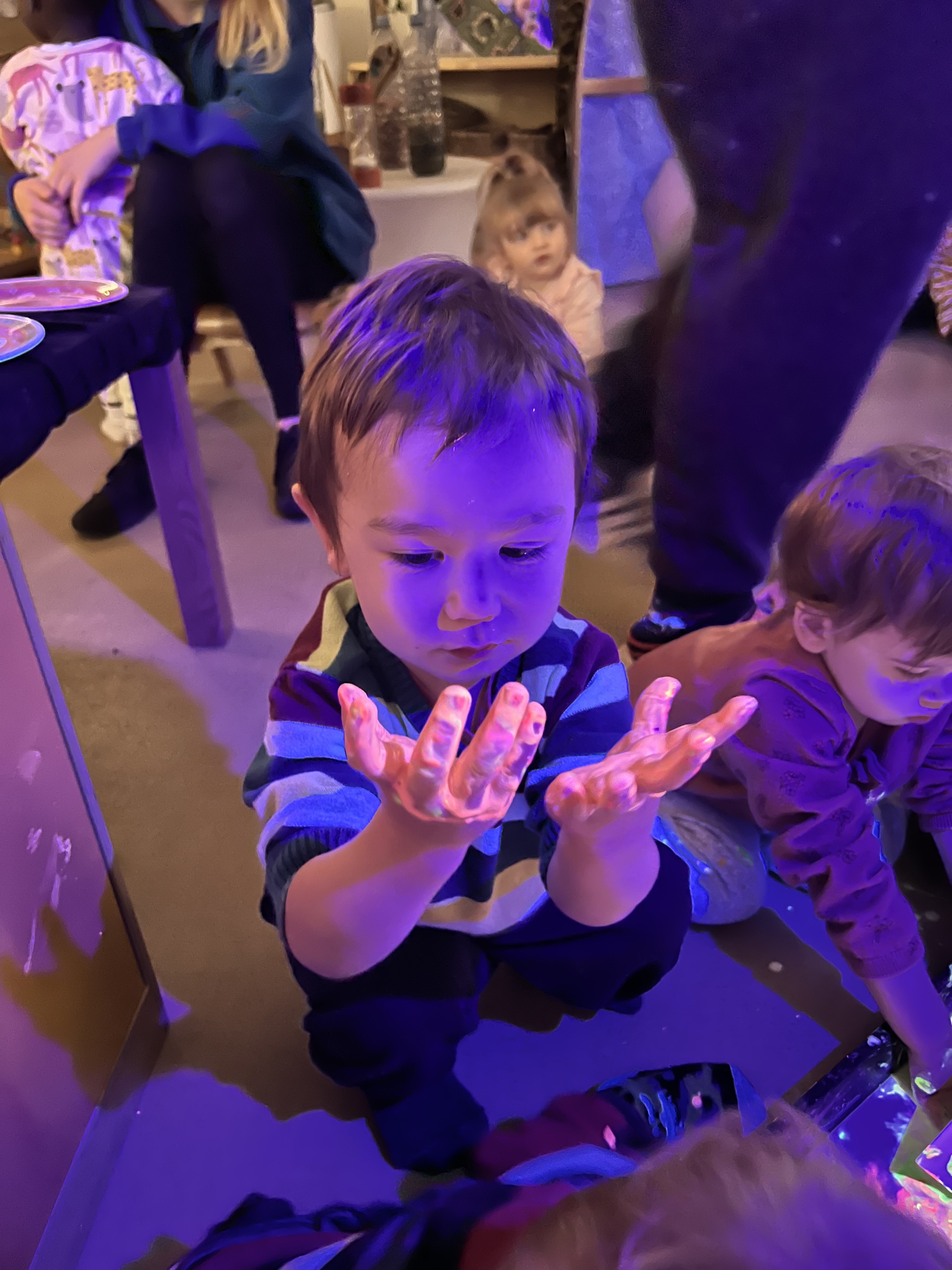 The children very excited and fascinated to see their hands light up from the paint.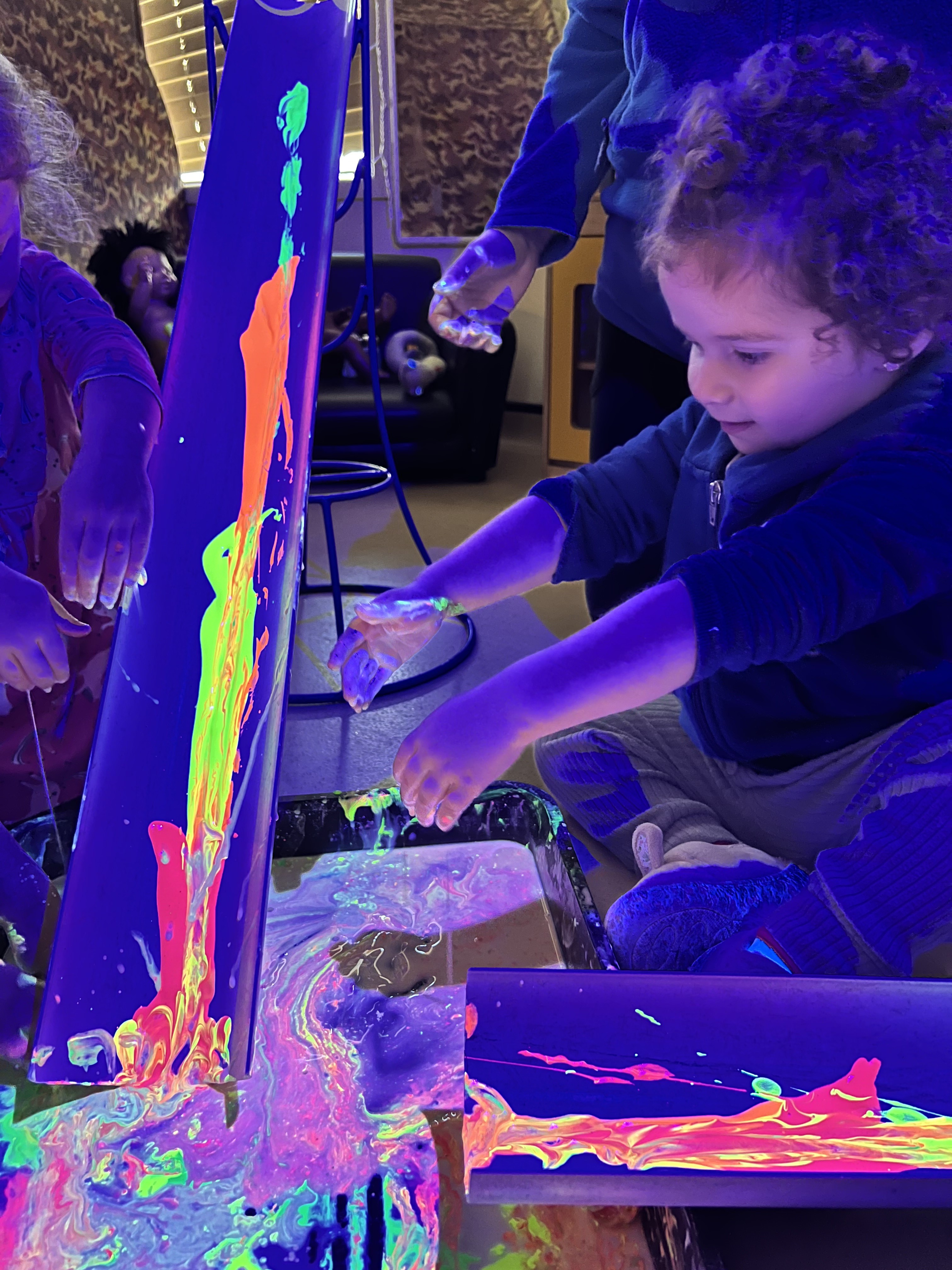 We manipulated the corn flour exploring how it went from runny to solid the more we played with it.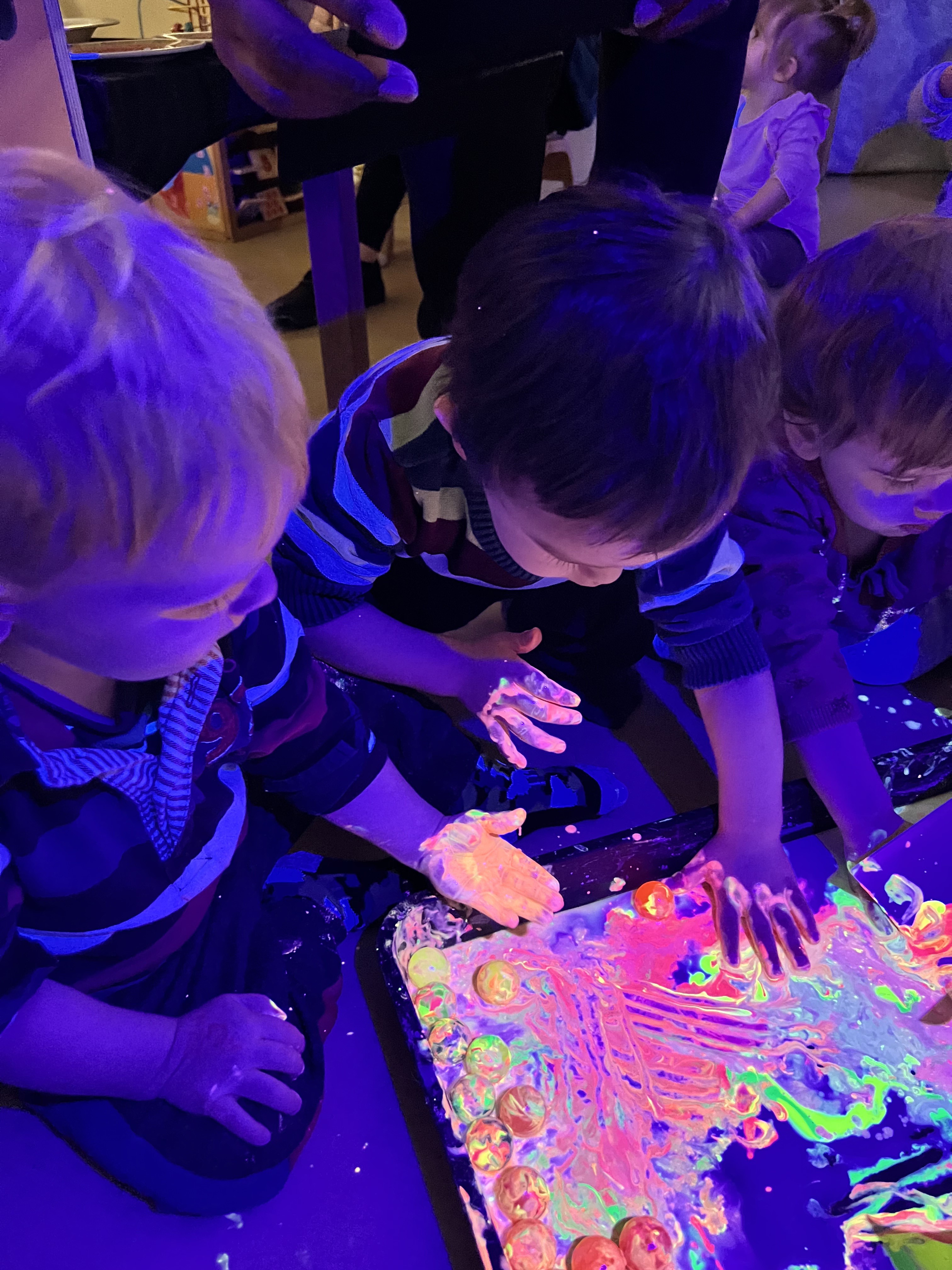 We used lots of language and new words including, neon, sticky and slimy.