Easter Egg Hunt
The Butterflies took part in a very exciting Easter egg hunt.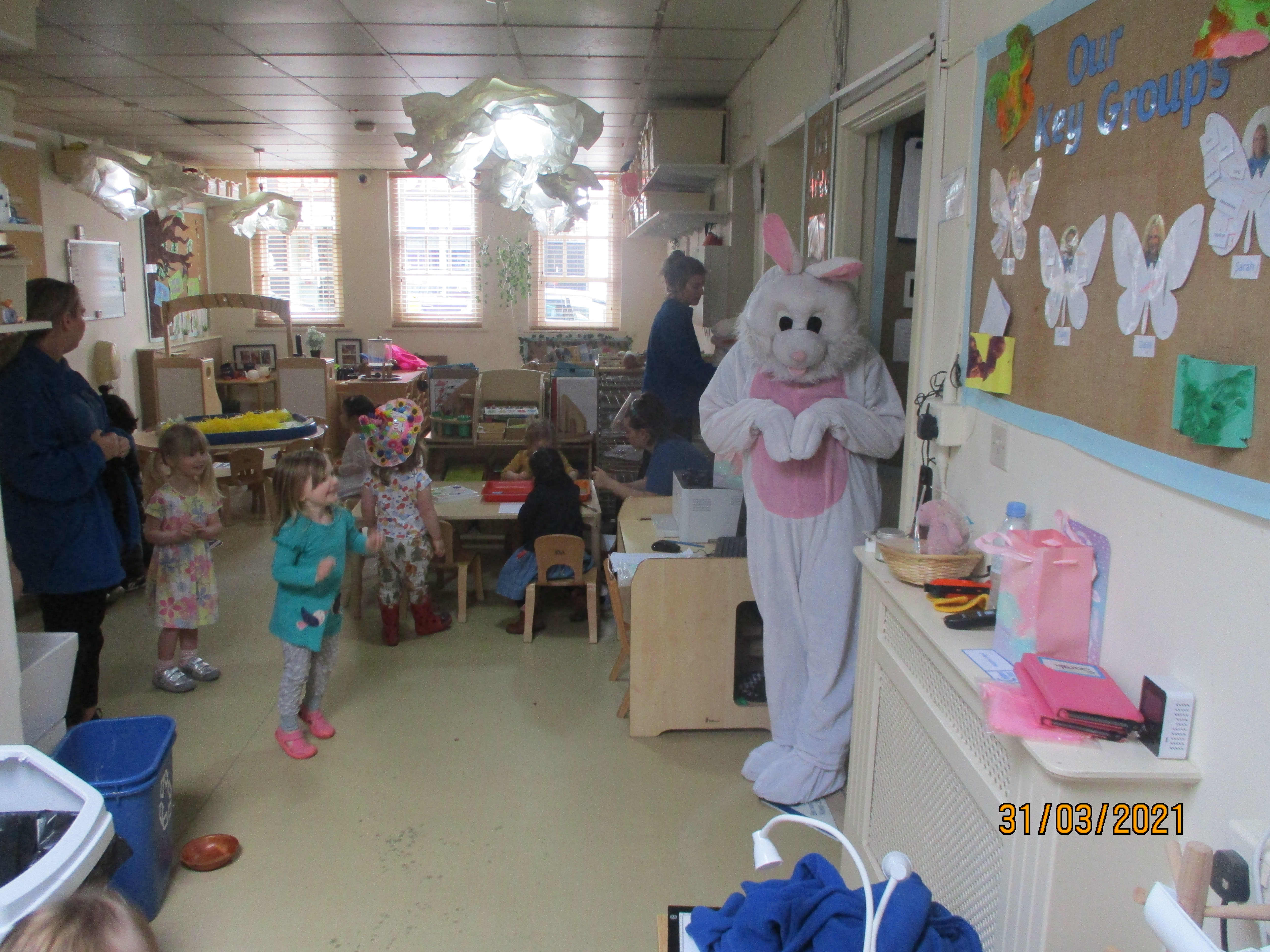 The Easter bunny hid the eggs overnight and the children were excited to try and find them in the morning. 
The bunny led them on the hunt offering clues.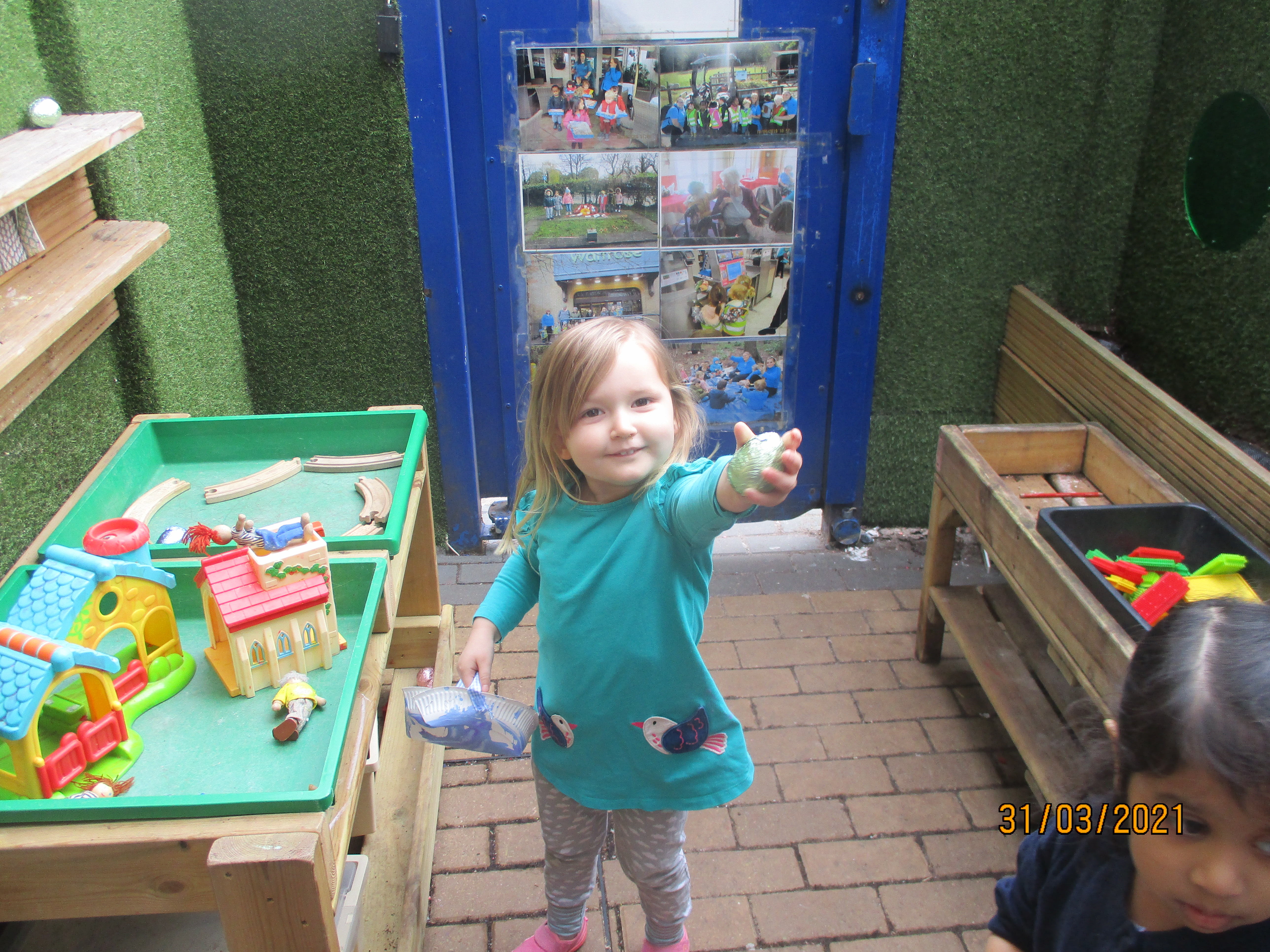 Everyone was very excited to count the eggs at the end.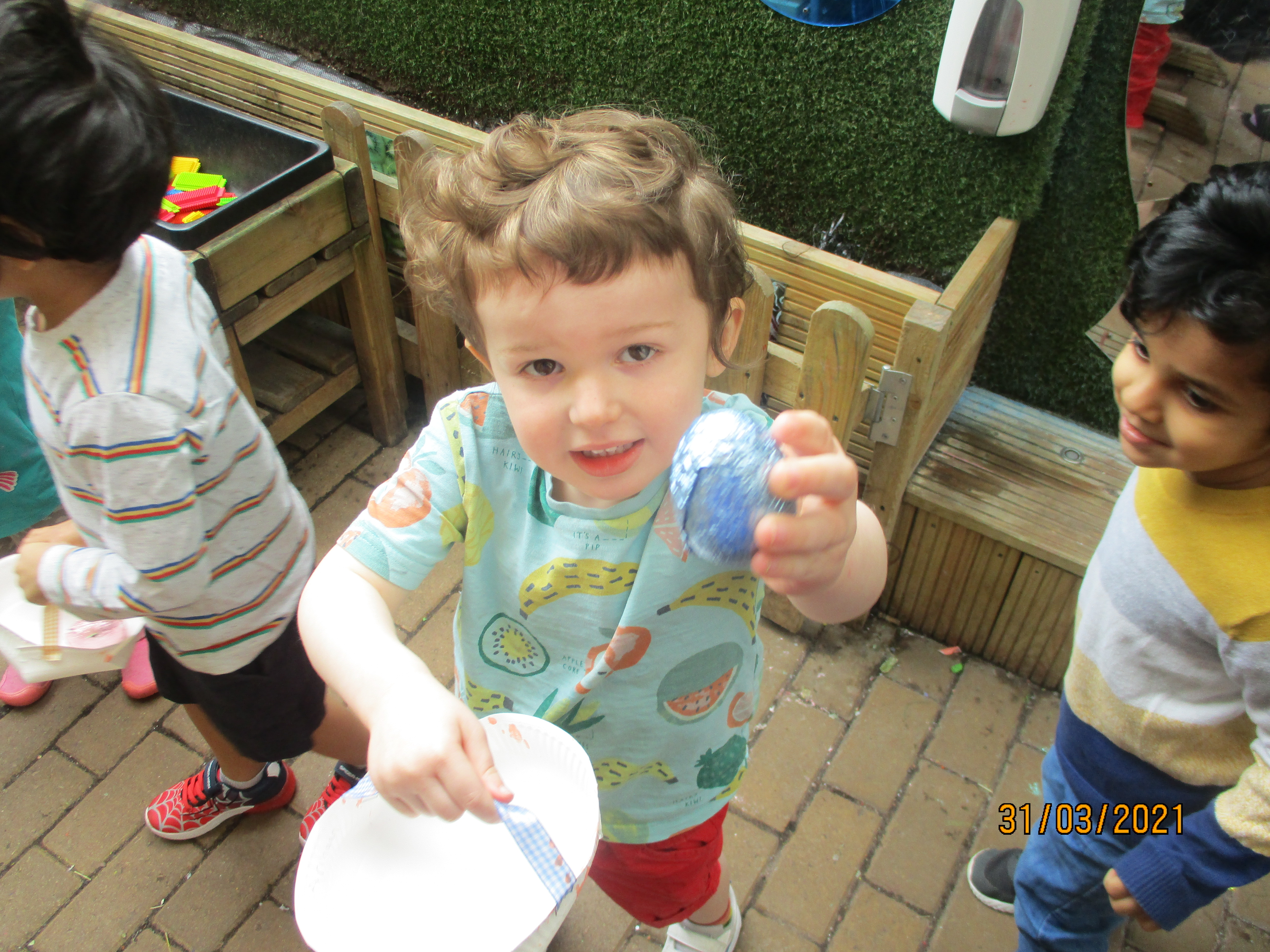 Happy Easter Everyone!