Rosh Hashana
The Butterflies celebrated Rosh Hashana by taking part in an apple dipping ceremony.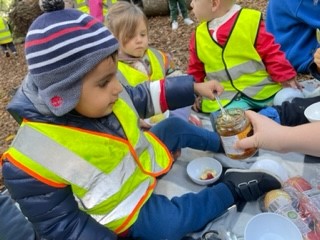 They went to the field to pick apples.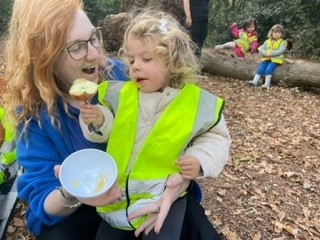 Selecting apples of choice from a tree.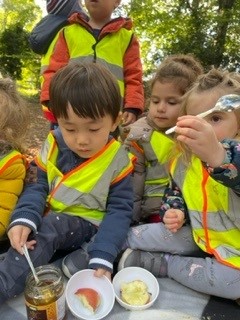 The children practiced chopping them up.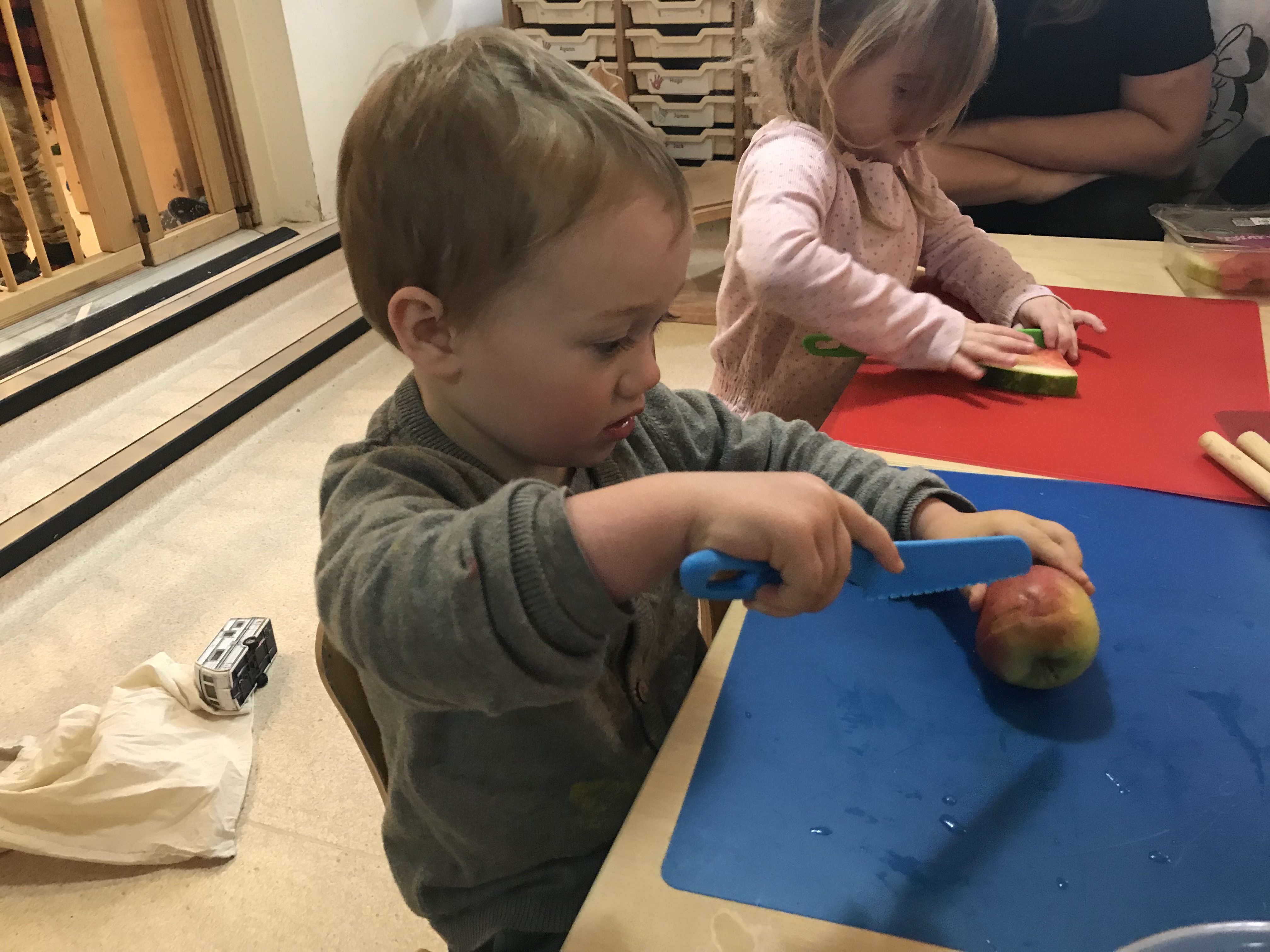 Using fine motor skills to manipulate the knife.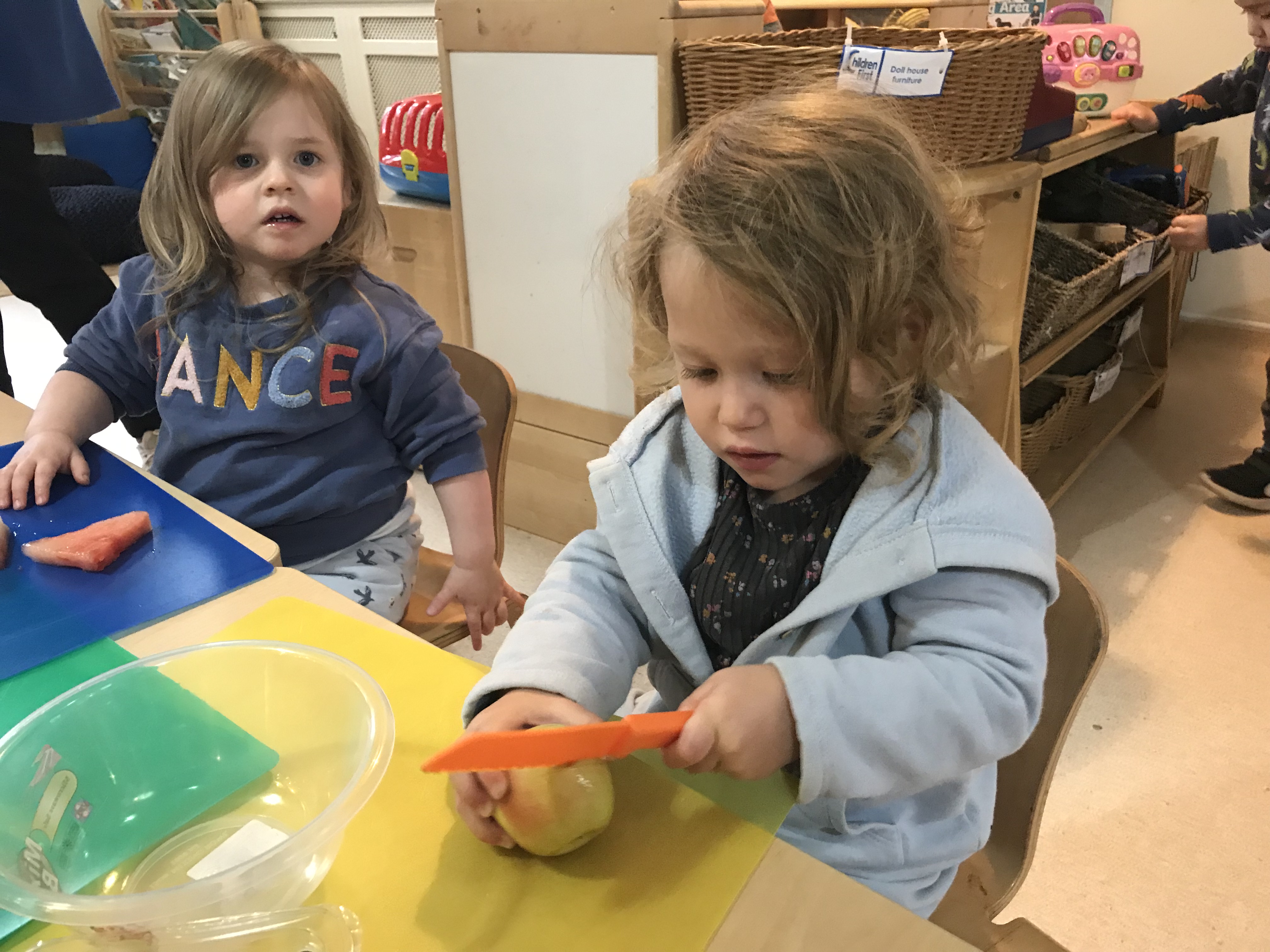 The apple pieces were dipped in honey.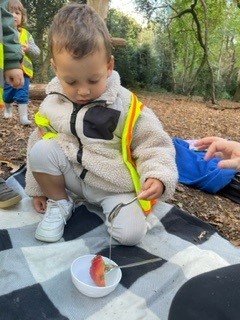 Children explored the sensory experience of the sticky honey.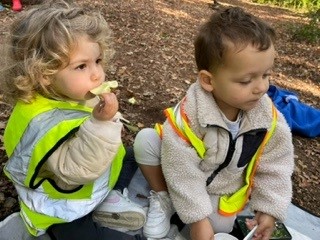 Children used sticks to dip the honey and everyone tried the apple dipped in honey.