Care Home Cooking Session
This week the Grasshoppers were invited to Queens Court Care home for a baking session.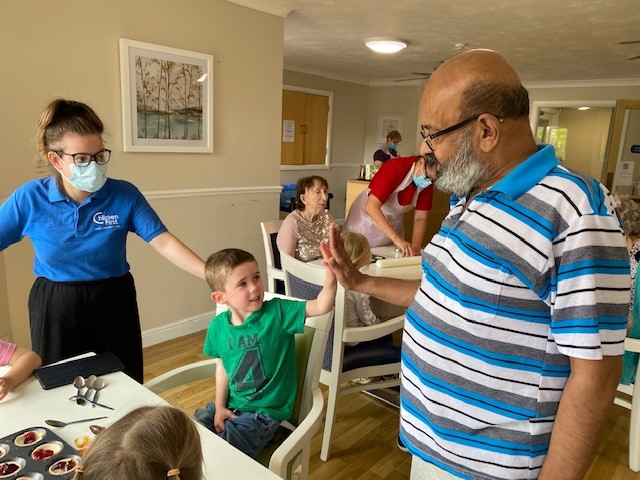 It is the first time the children have been inside for a long time and the children were very excited.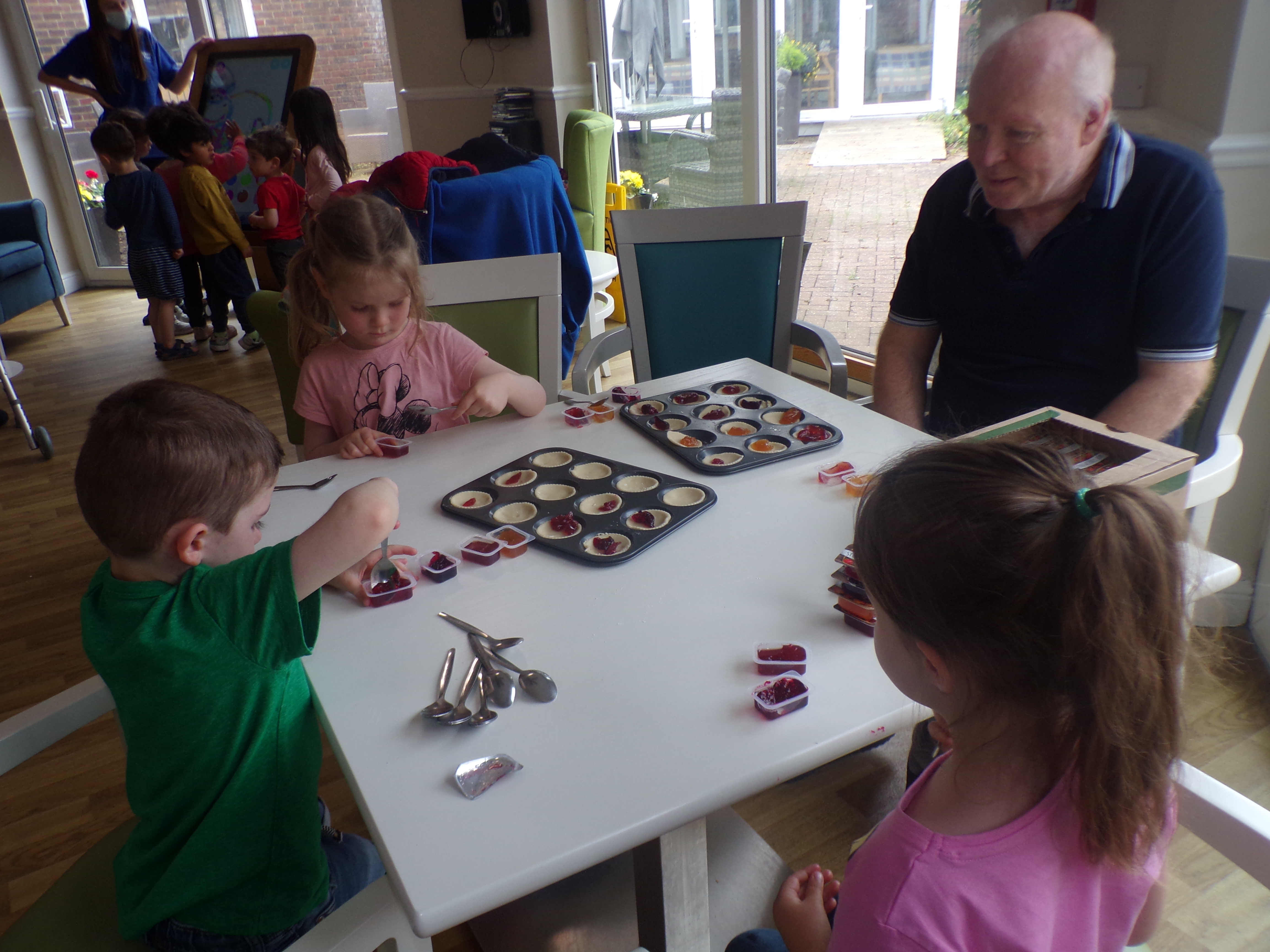 The residents and staff team had prepared a baking station and the children sat alongside the residents to make jam tarts.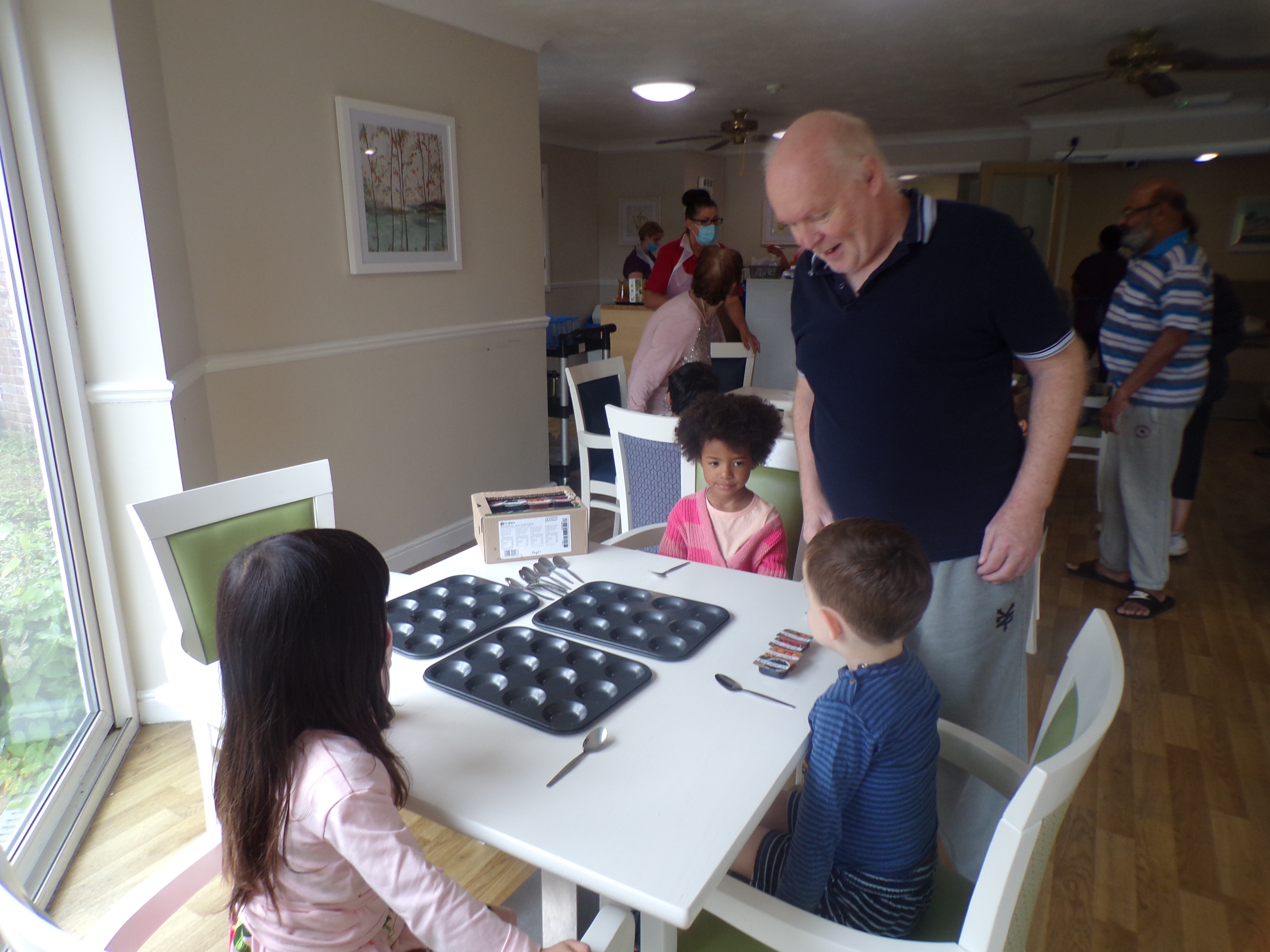 The Grasshoppers rolled out the pastry, used cutters to make shapes and then added the jam inside.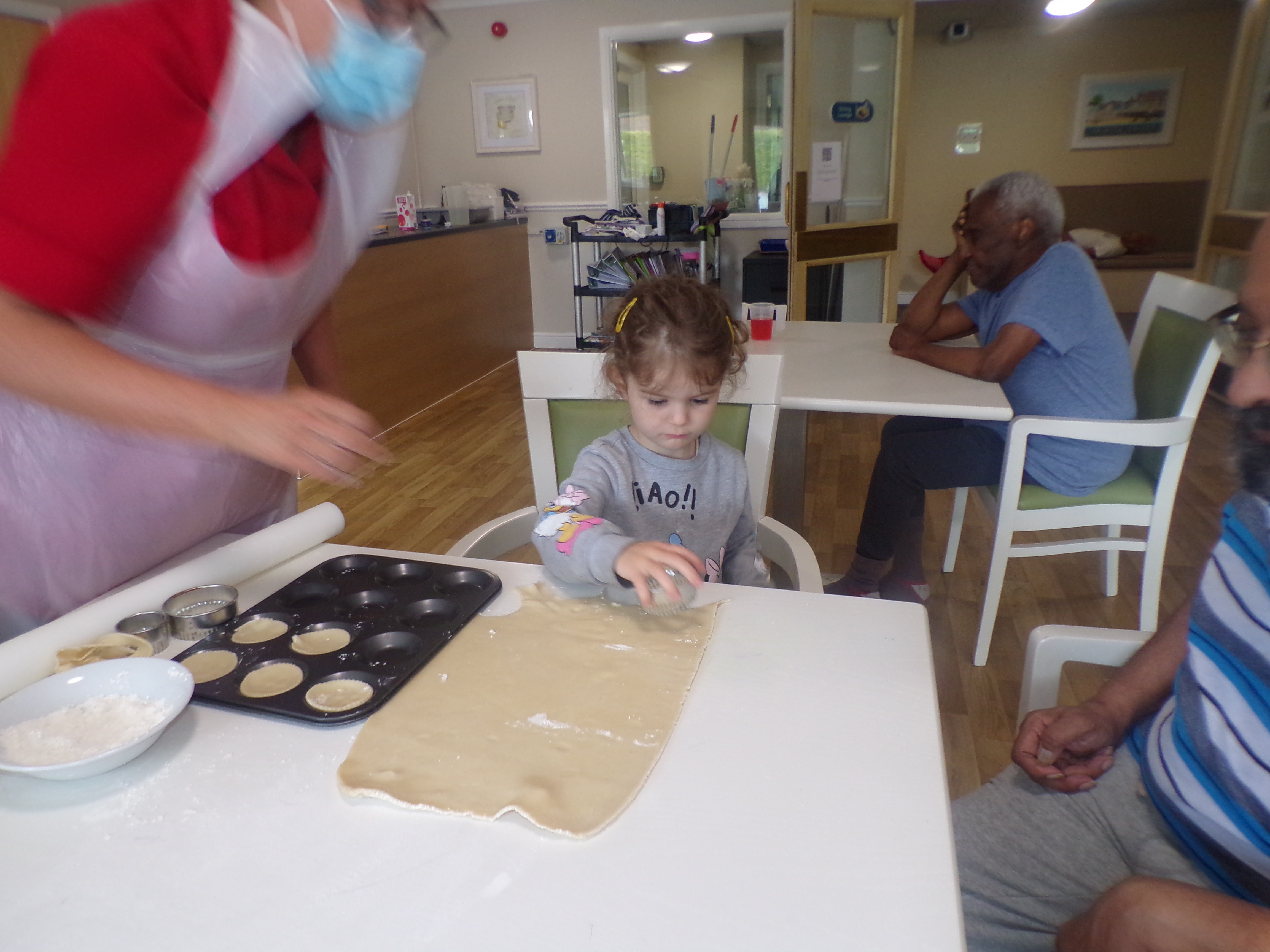 Whilst the jam tarts were cooking the children was able to sit down and have snack with their new friends, Tom, Beartice, Shirley and Malik.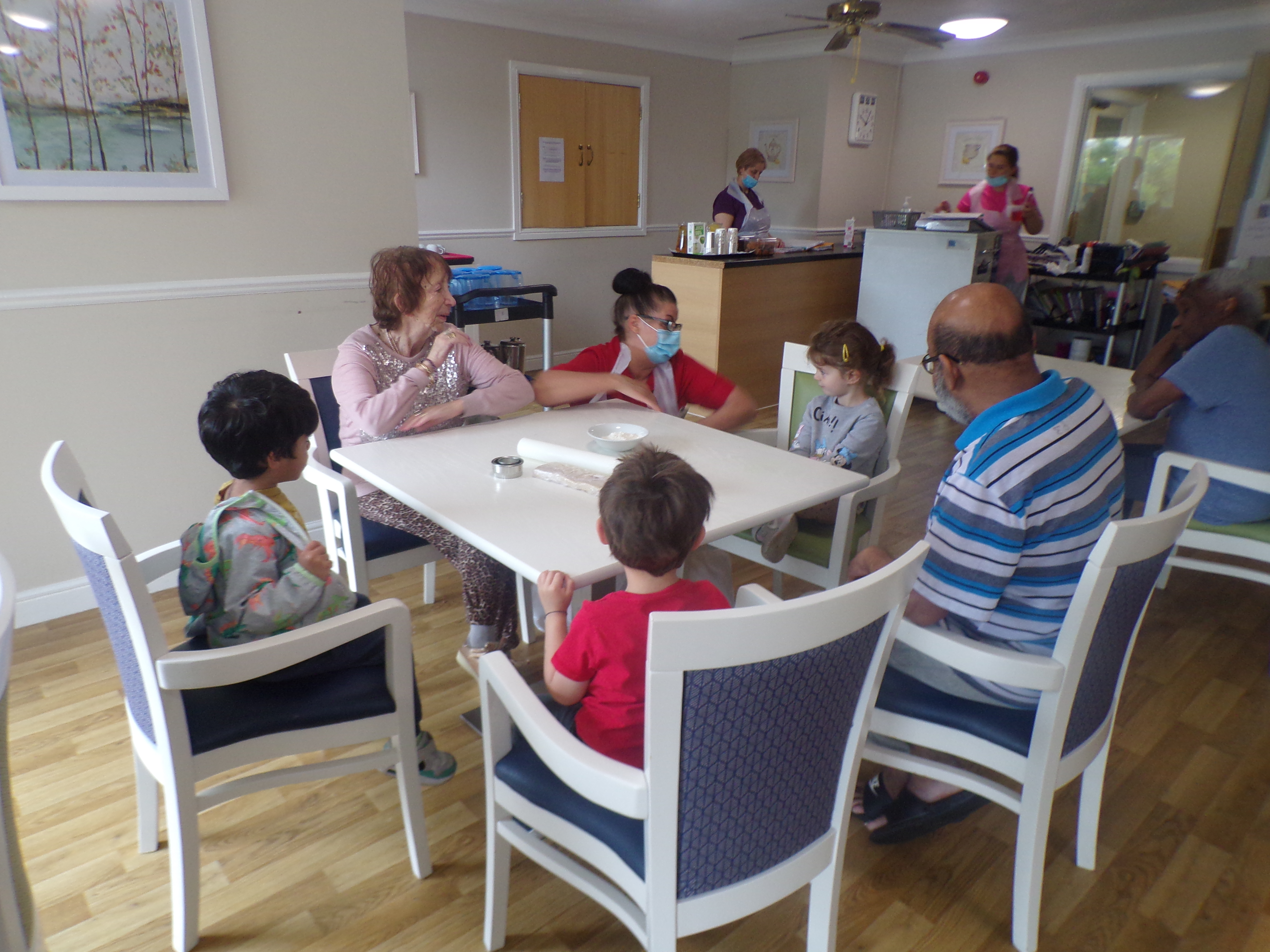 The children spoke about the upcoming Queens jubilee party and their favourite hobbies and then listened intently as the residents spoke about their own friends and family.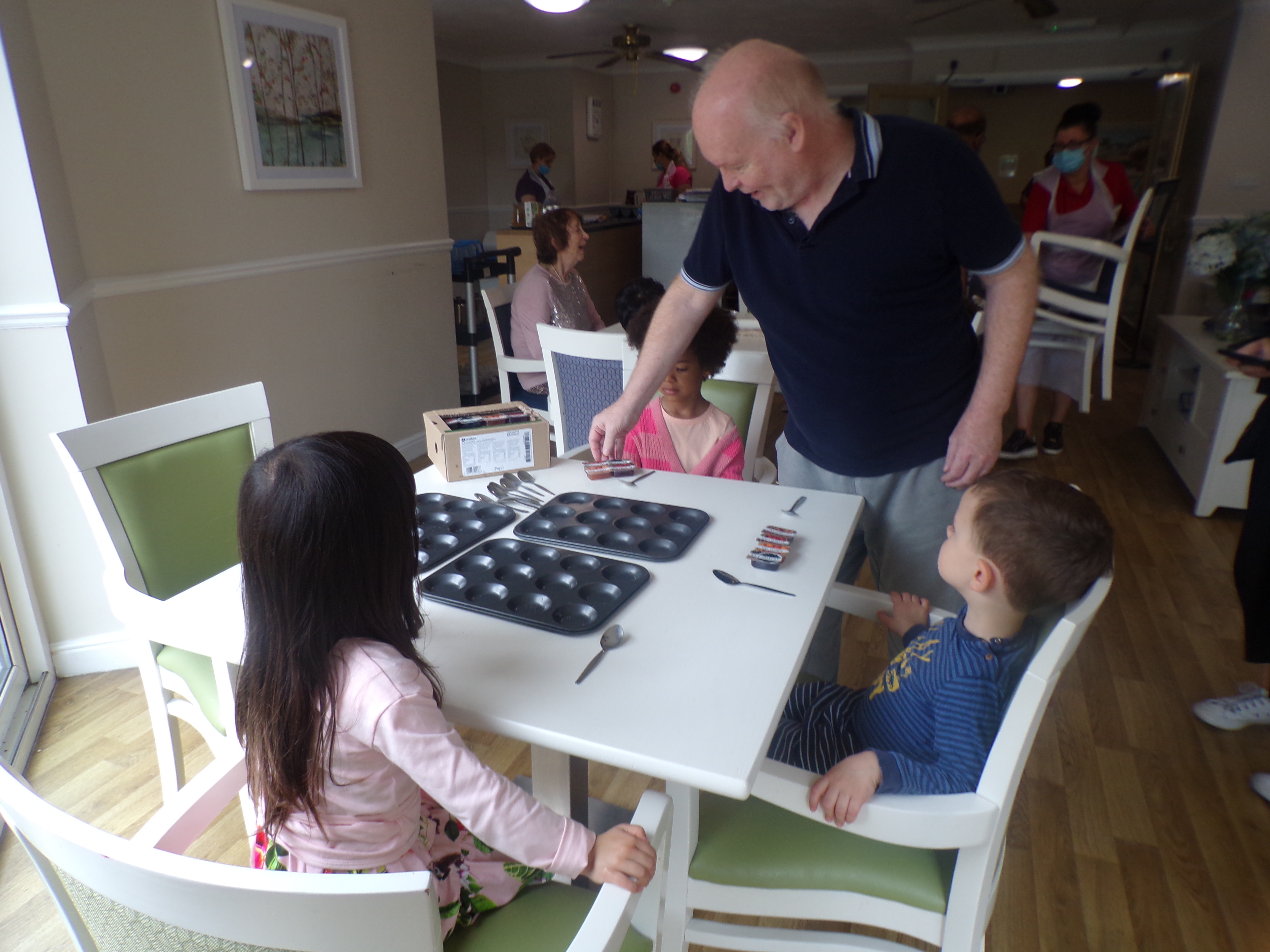 The Grasshoppers then decided to sing some nursery rhymes. The residents thoroughly enjoyed listening and some even joined in.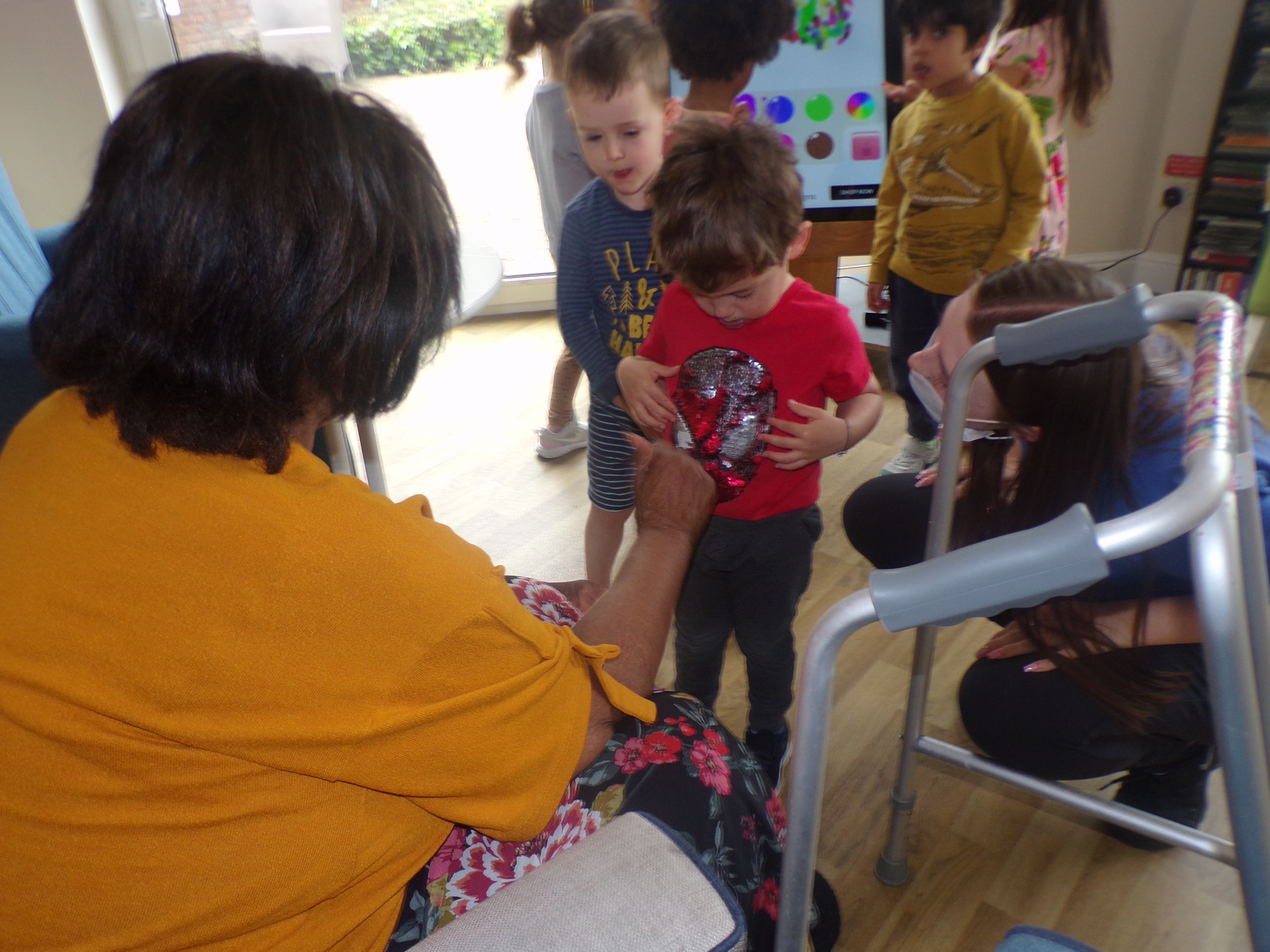 Once the Jam tarts were cooked and cooled down, the children then handed them out to the rest of the residents. 
The children cannot wait to go back and visit their new friends again soon.