Forest Wood Work
The Grasshoppers went to the forest for some natural risky play.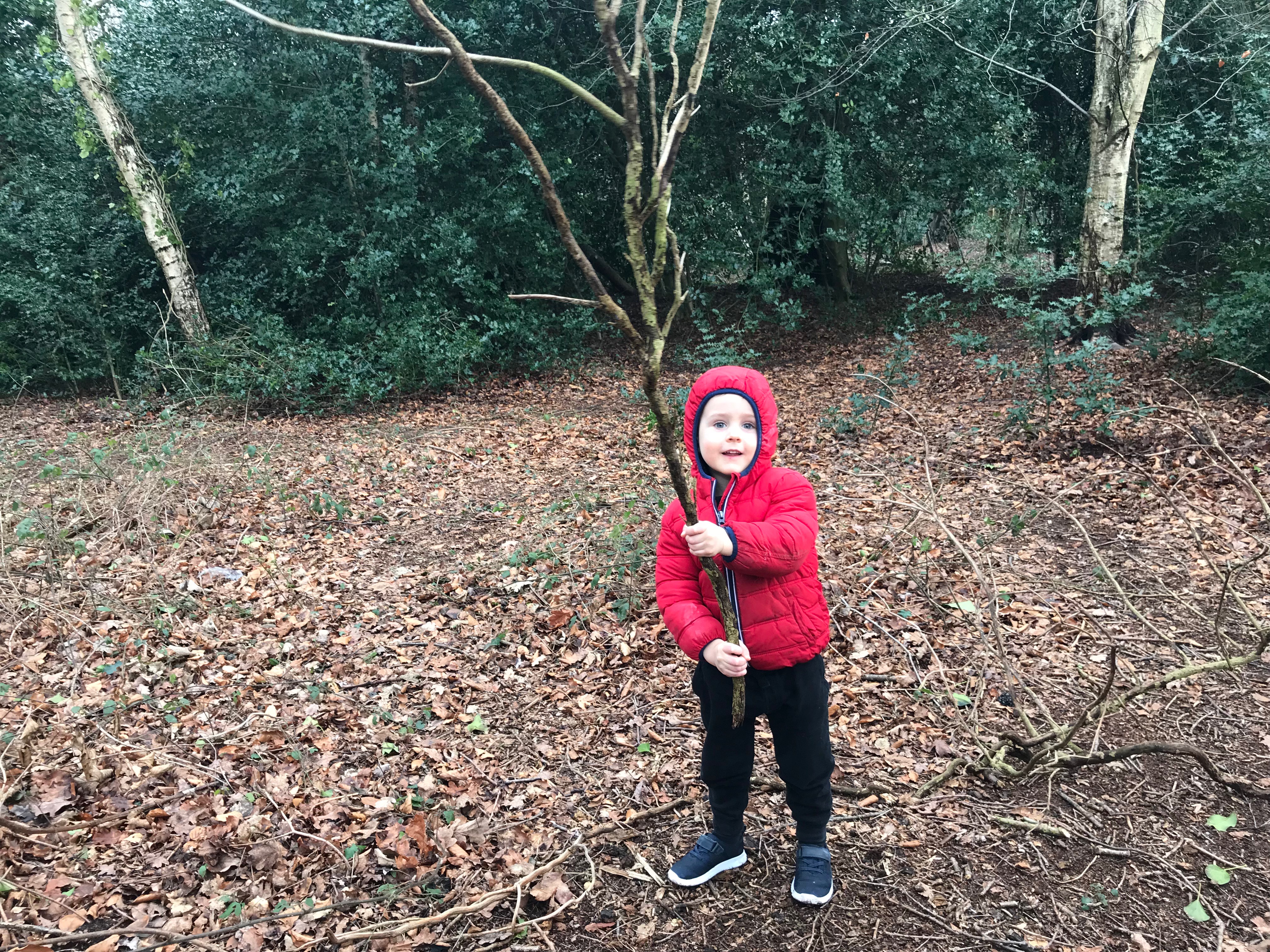 They extended on the wood work nursery activities to do this outside.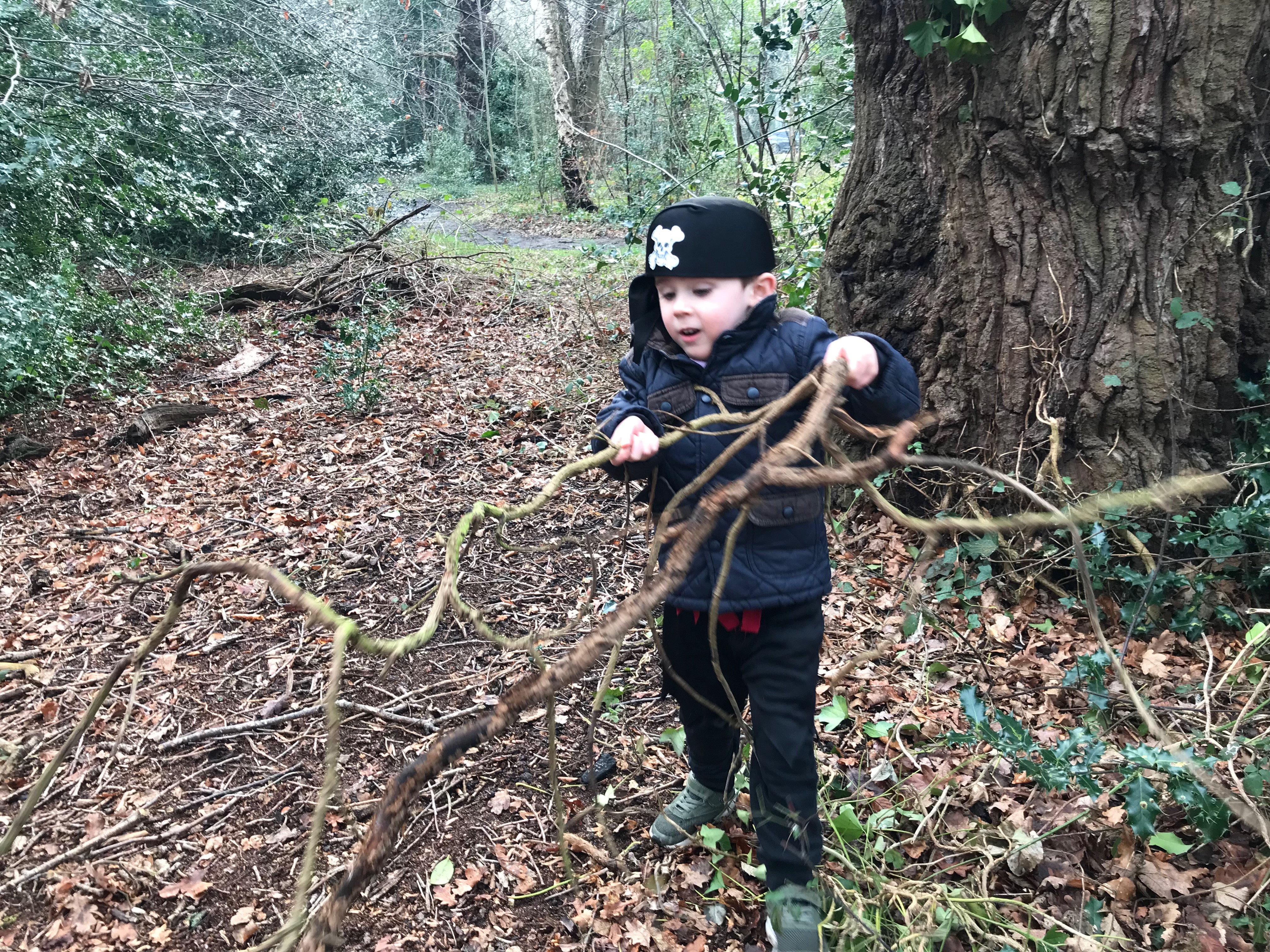 The children did a risk assessment to look at how to use the tools safely.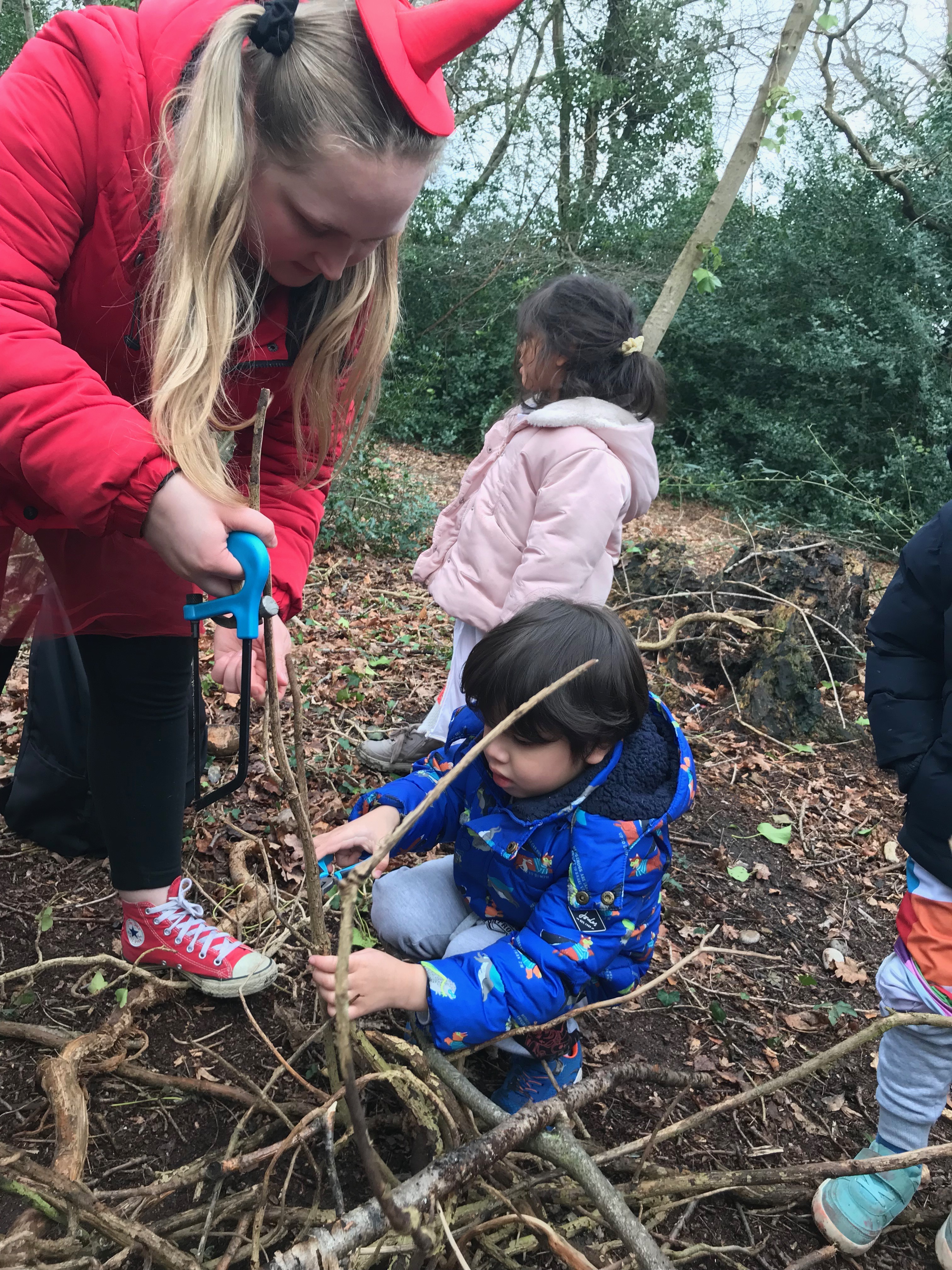 Everyone stood still whilst the tools were in operation.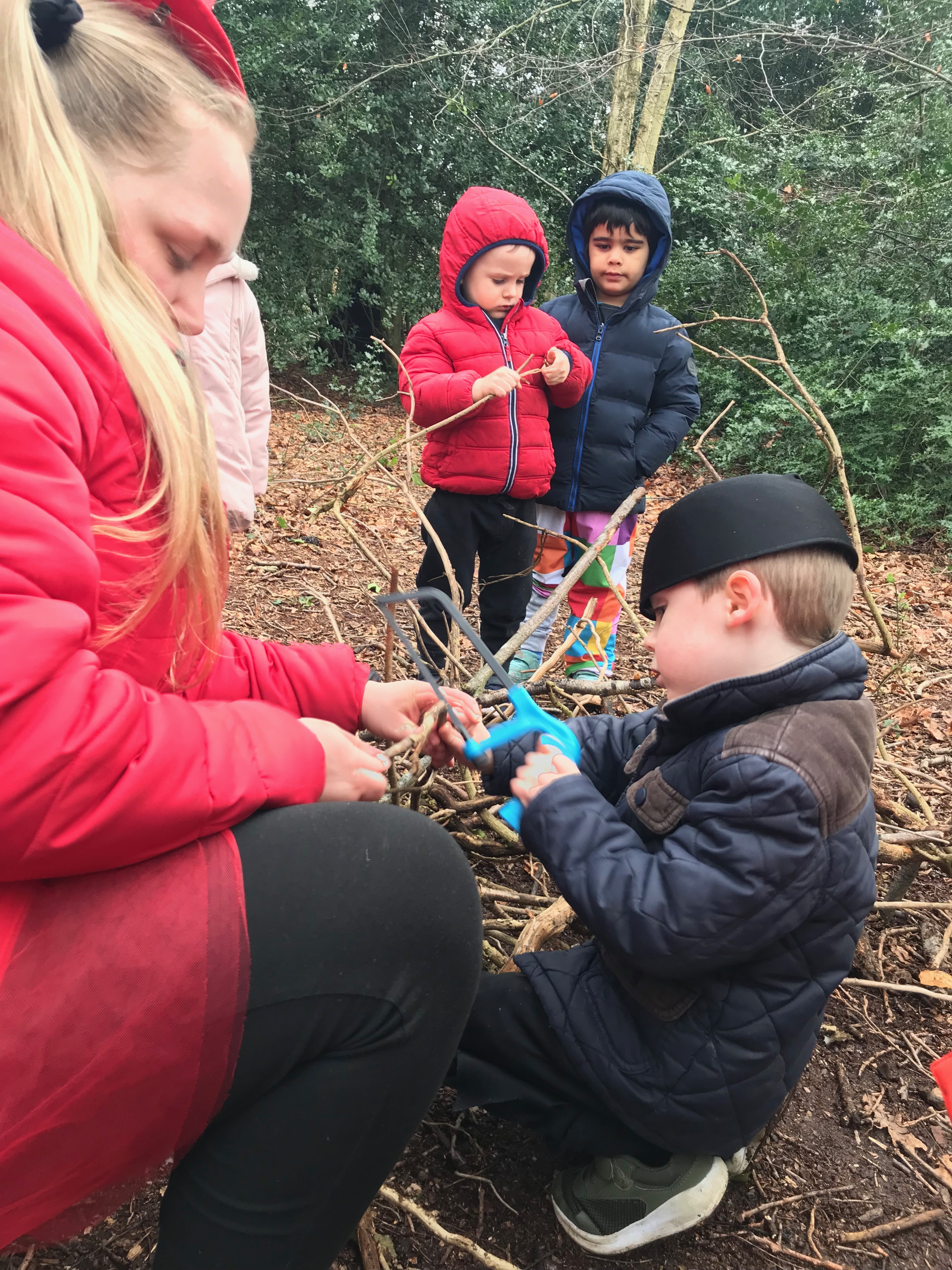 The children manipulated the tools with hand eye co-ordination.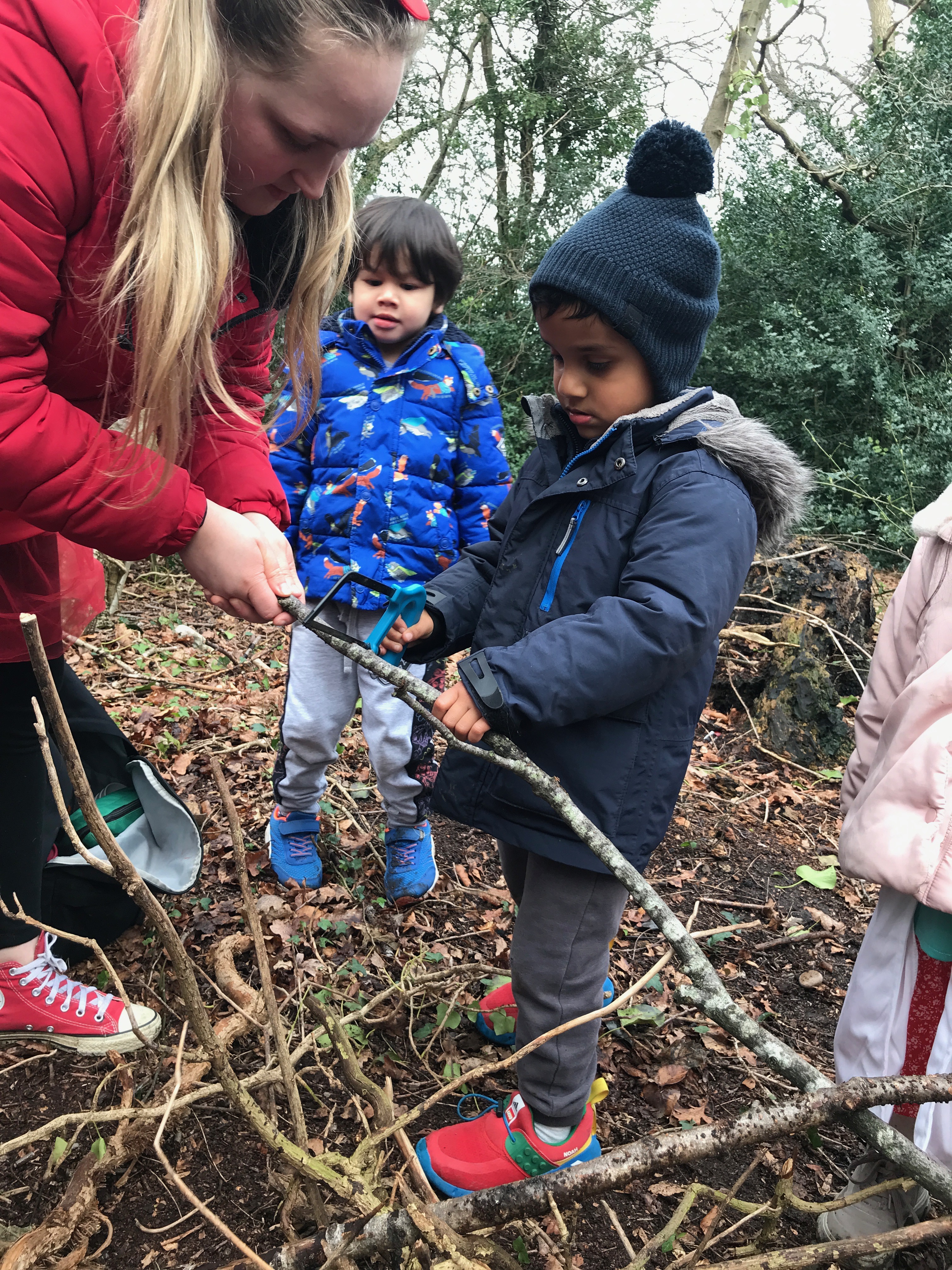 They carefully sawed the branches in half and used the pieces to create a den.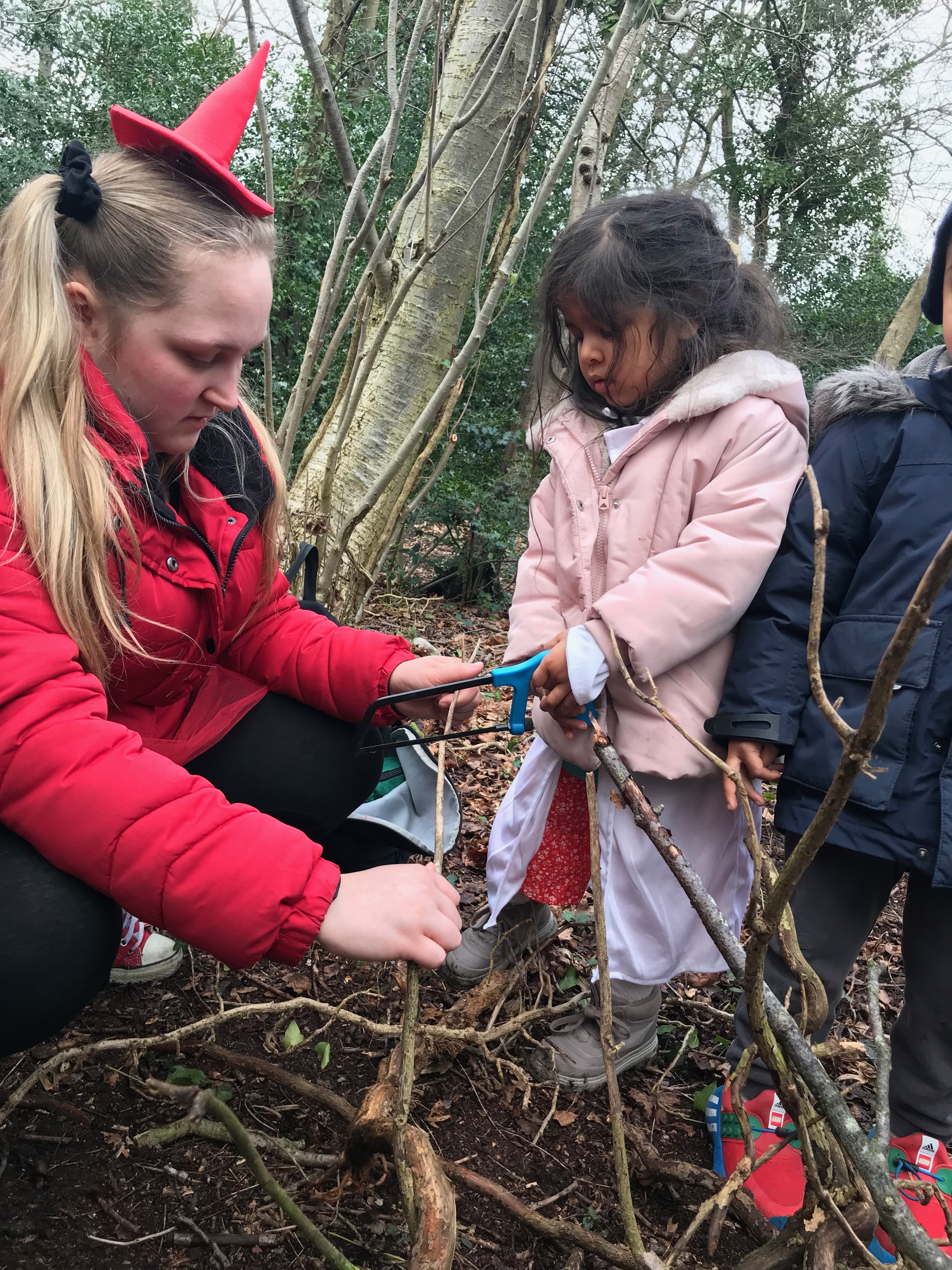 They held the branch with one hand and used the other hand to hold the saw.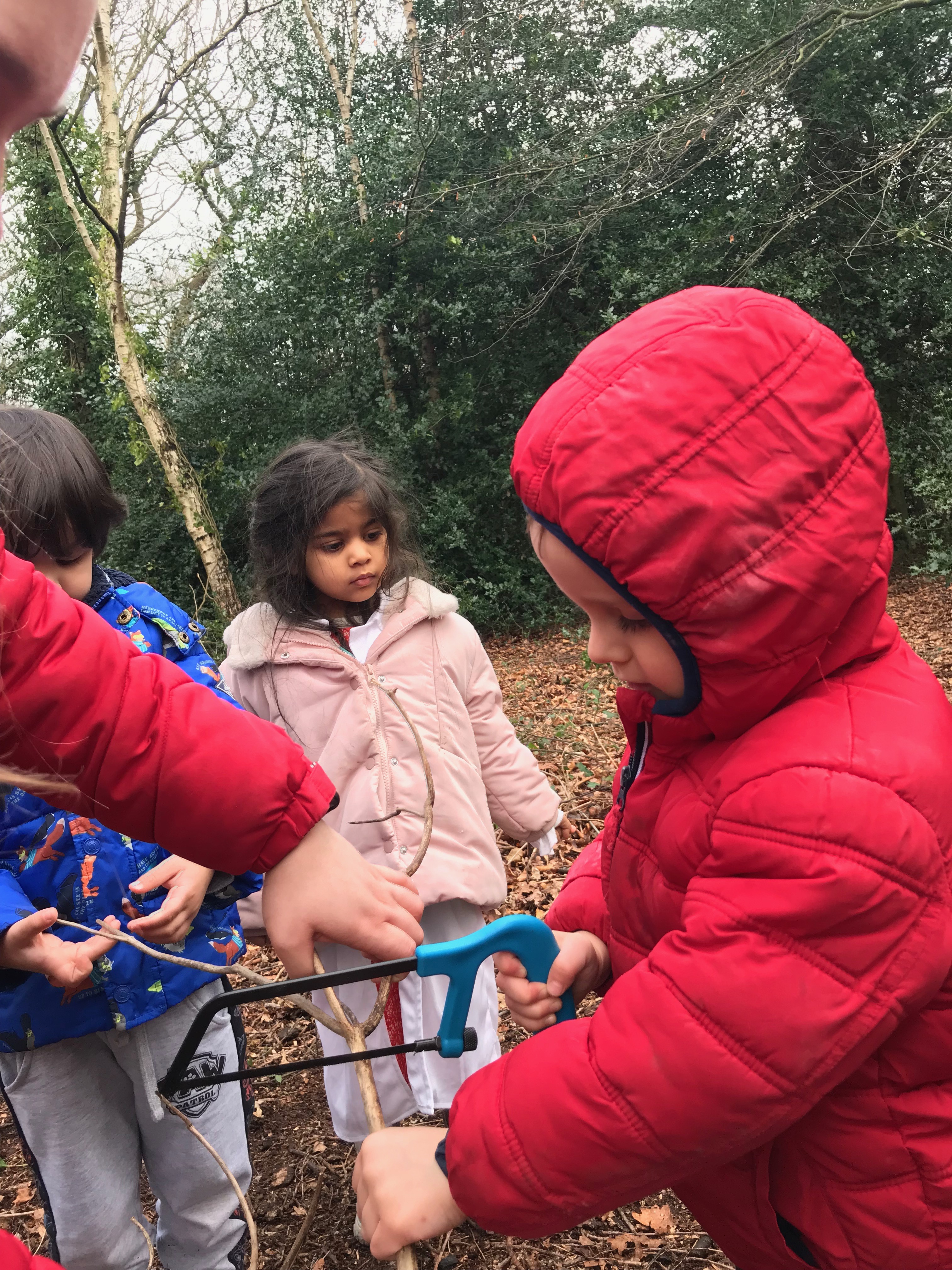 Some children practised using pliers to cut the branch in half.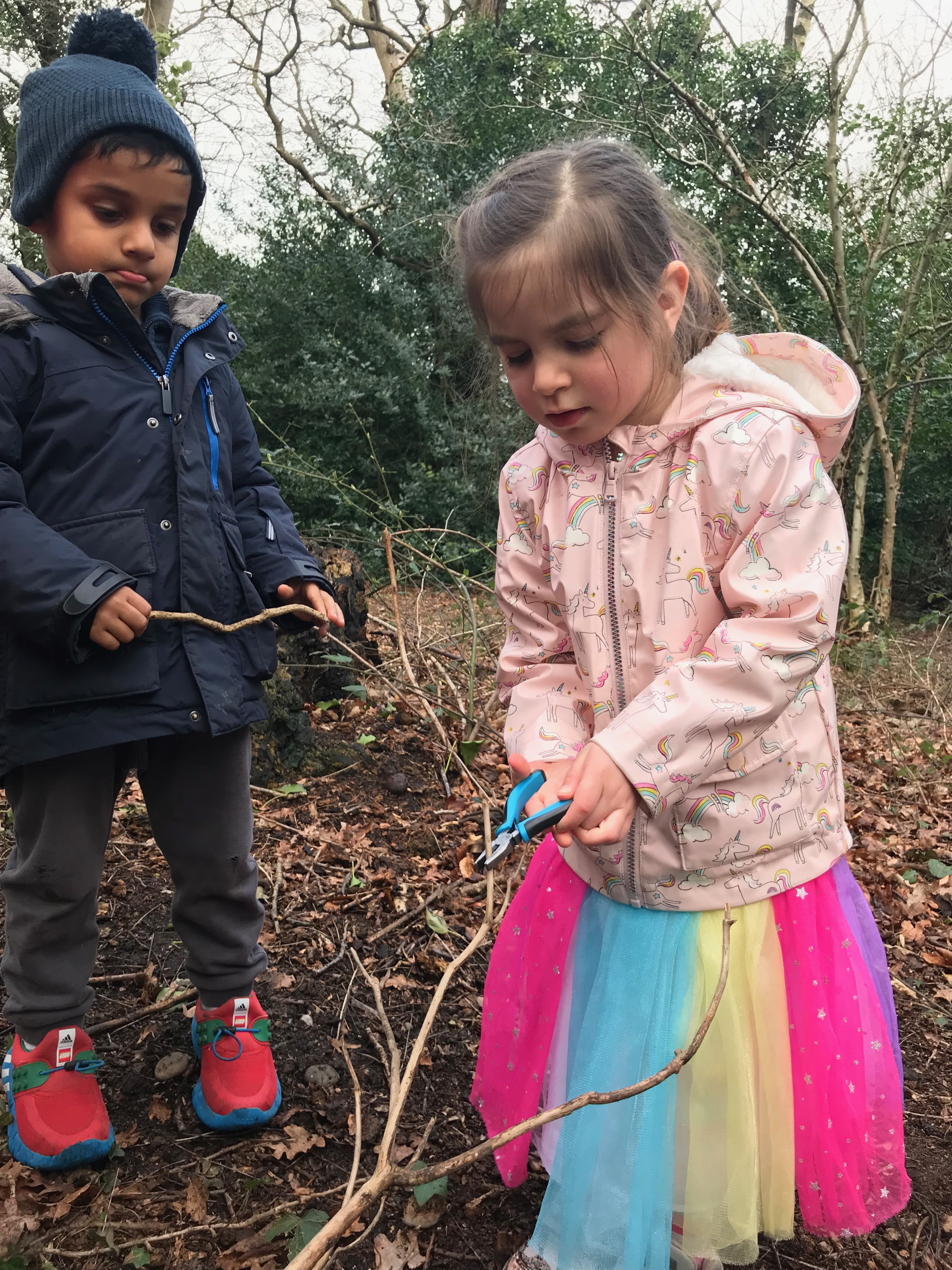 They used both hands and increased strength to manipulate the pliers.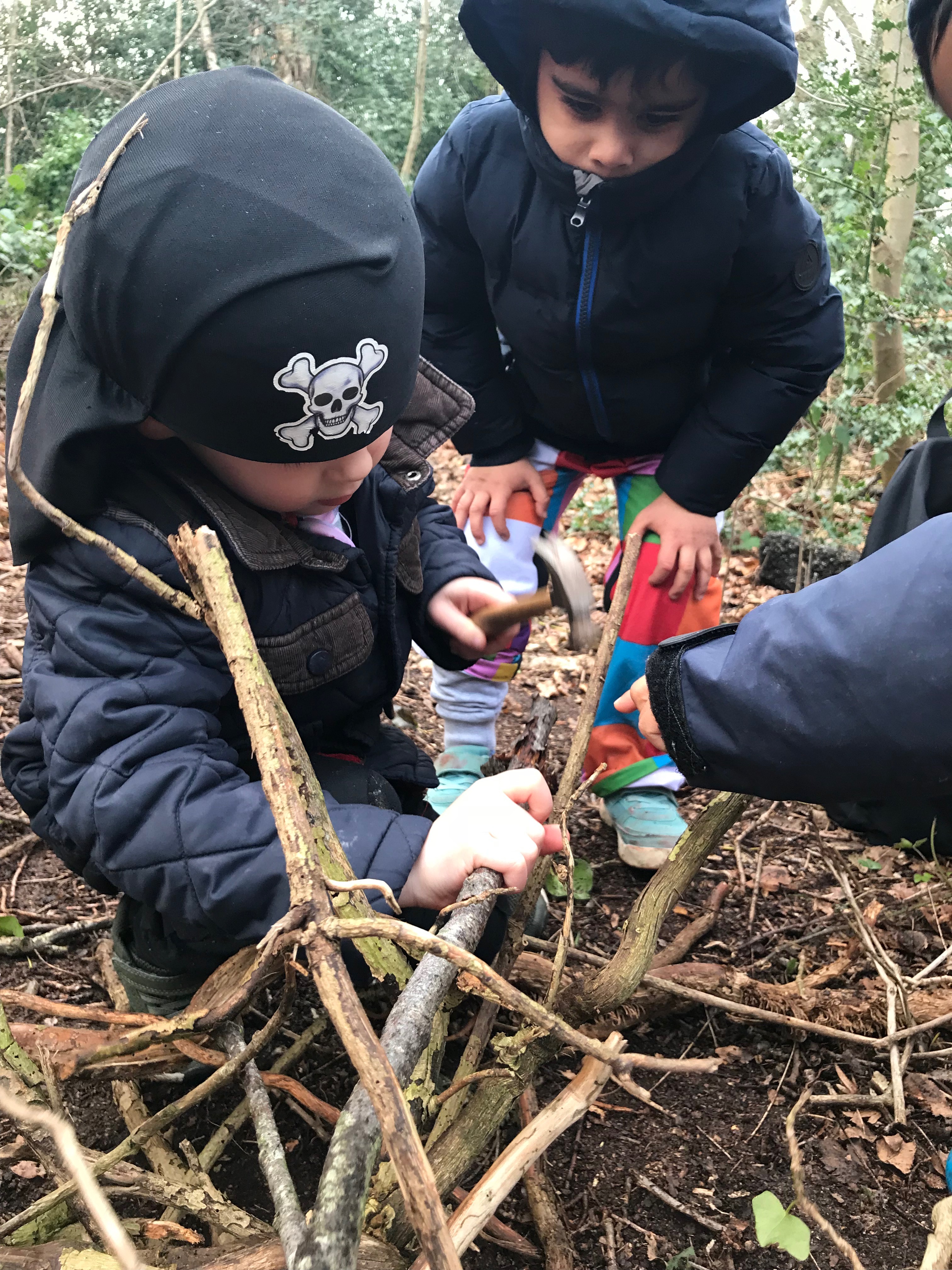 Well done Grasshoppers.