Making Gnocchi with Technology
The Grasshoppers took part in some new life skills this week by learner how to operate an electric potato peeler.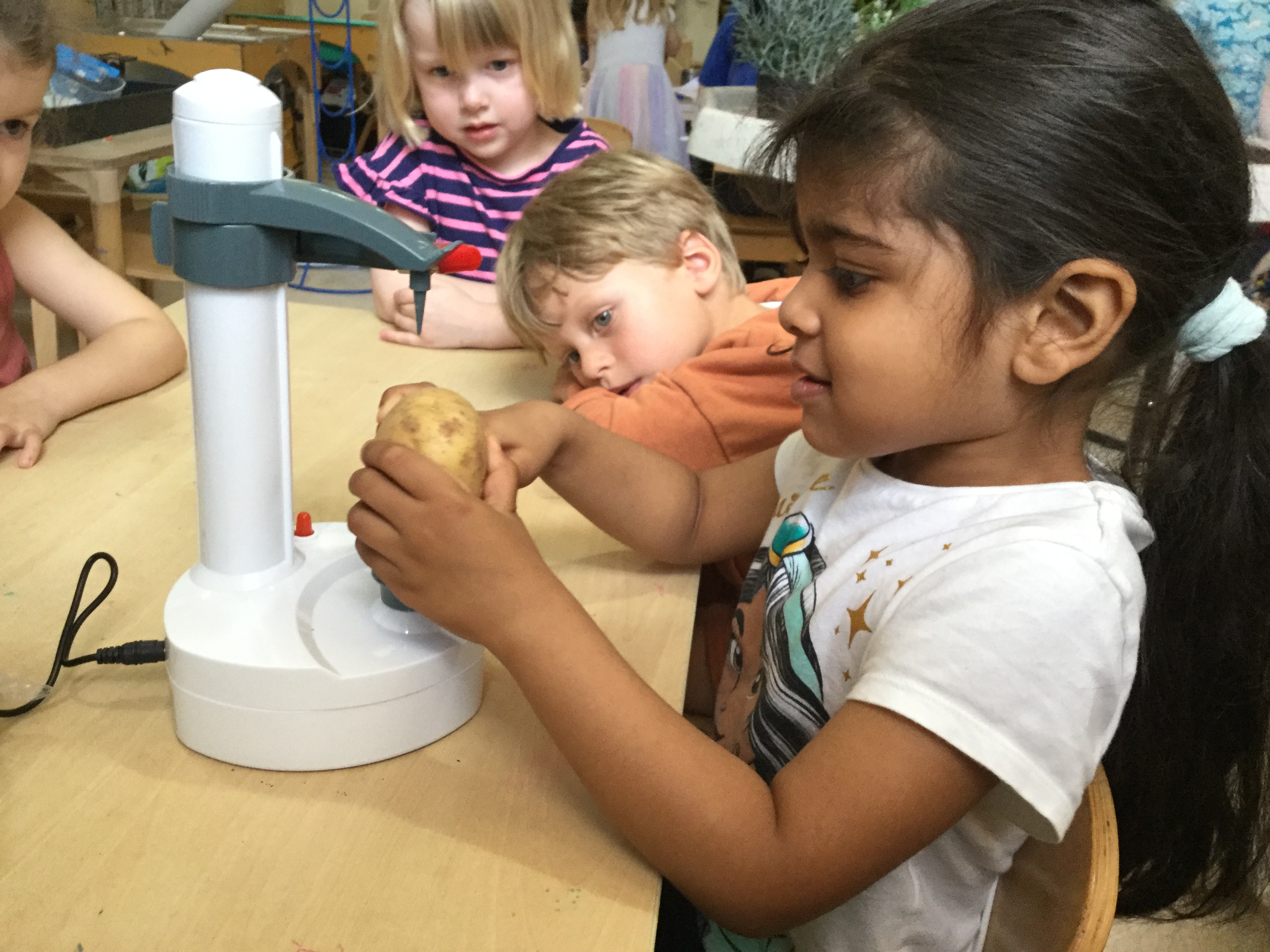 The children listened to the instructions and were shown how to attach a potato to the machine.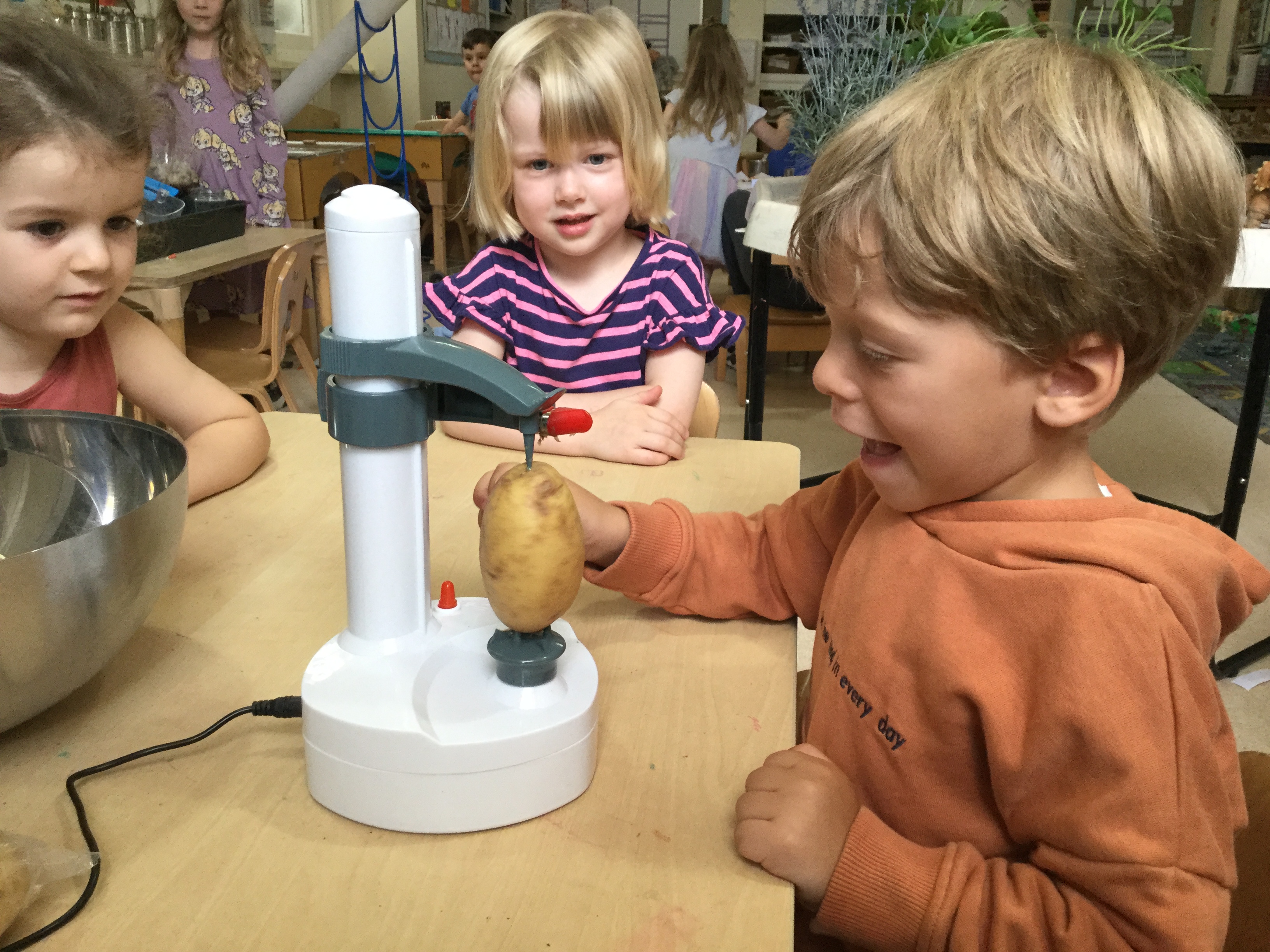 We also looked at the risks involved including the sharp points at each end.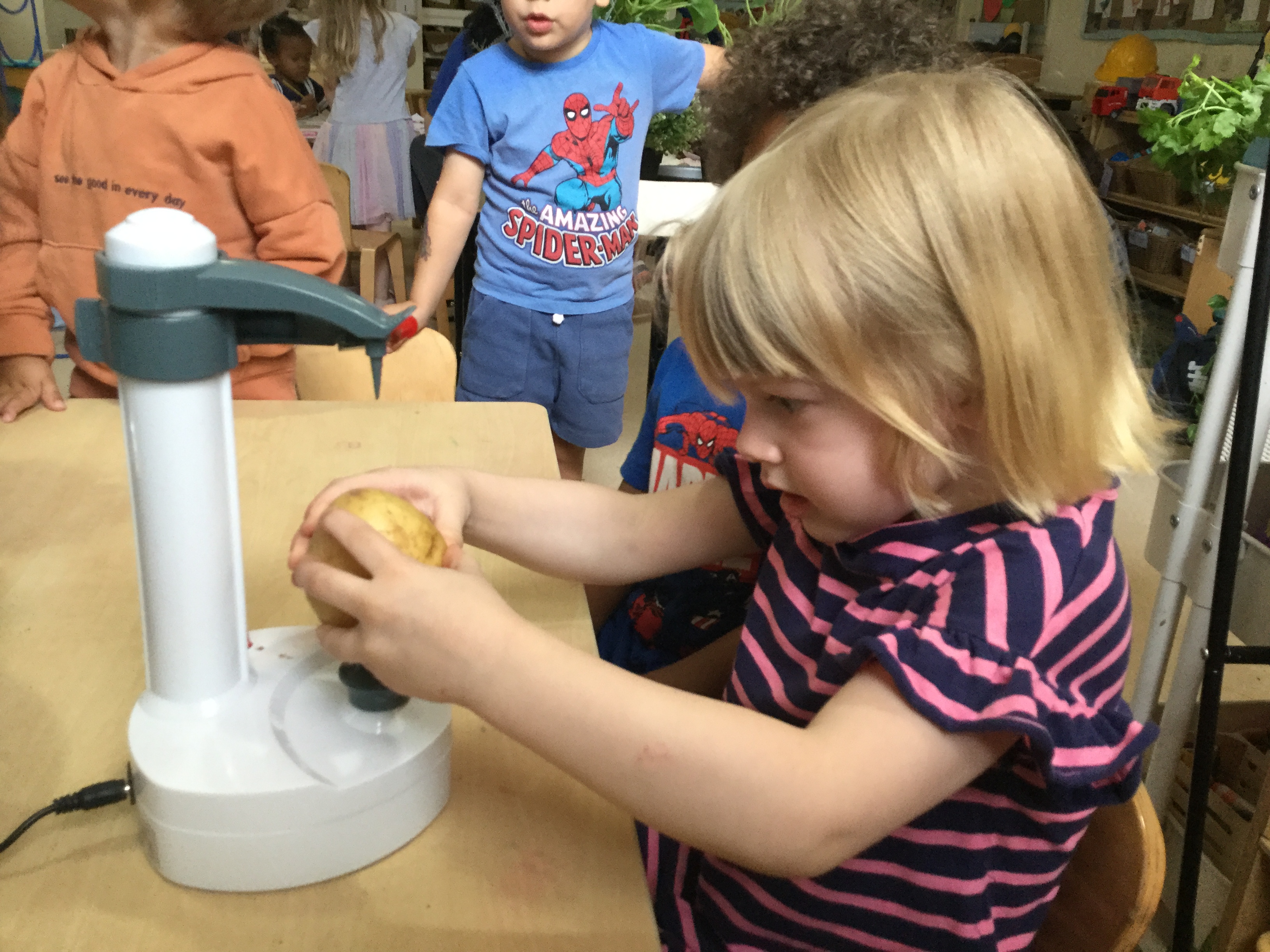 The children then took it in turns to select a potato and pressed the operating buttons, watching with excitement as the potato began to rotate and peel.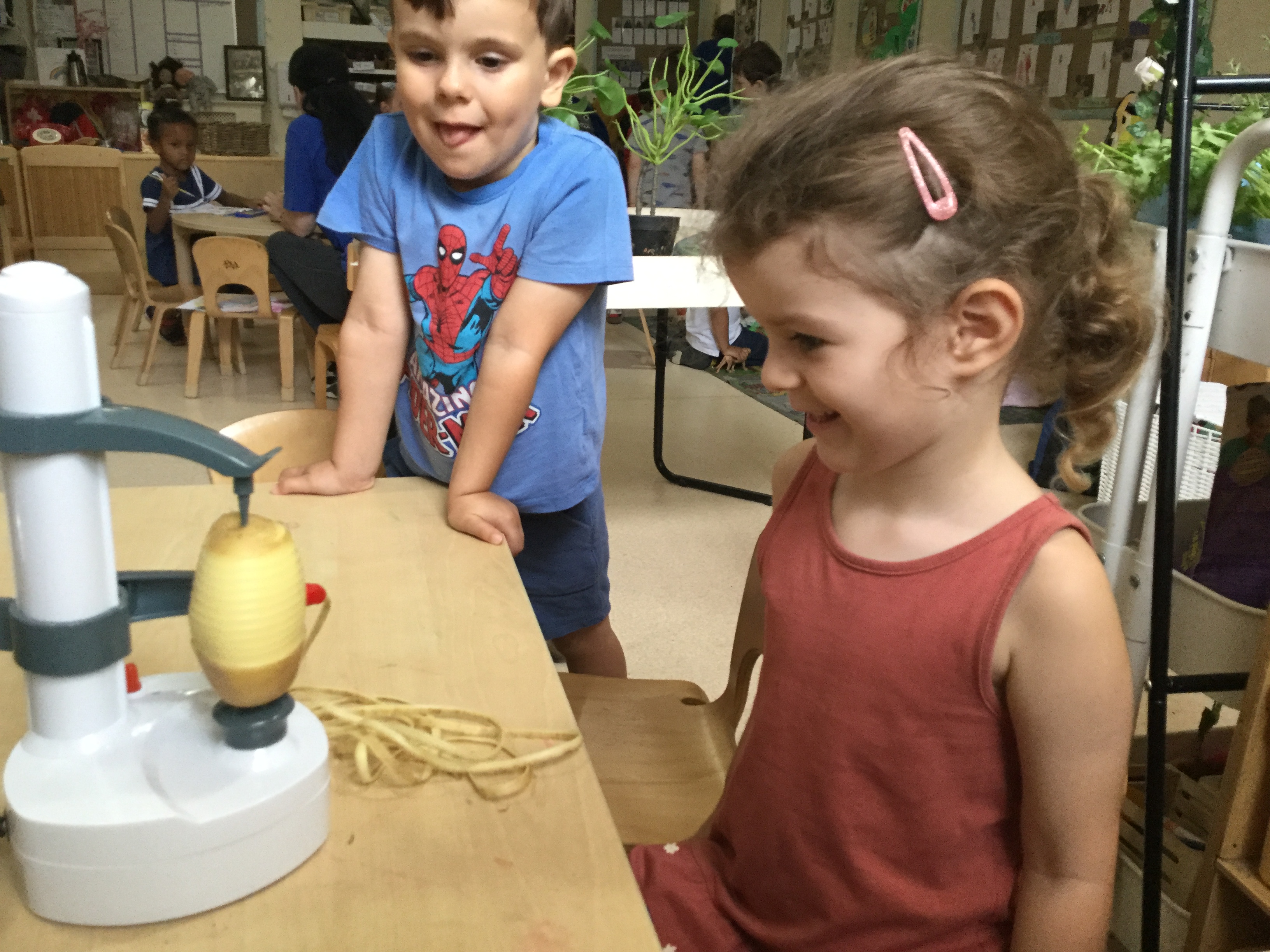 Most of the peel was kept in tact and the Grasshoppers were amazed with how long it was noticing that it was even longer then them.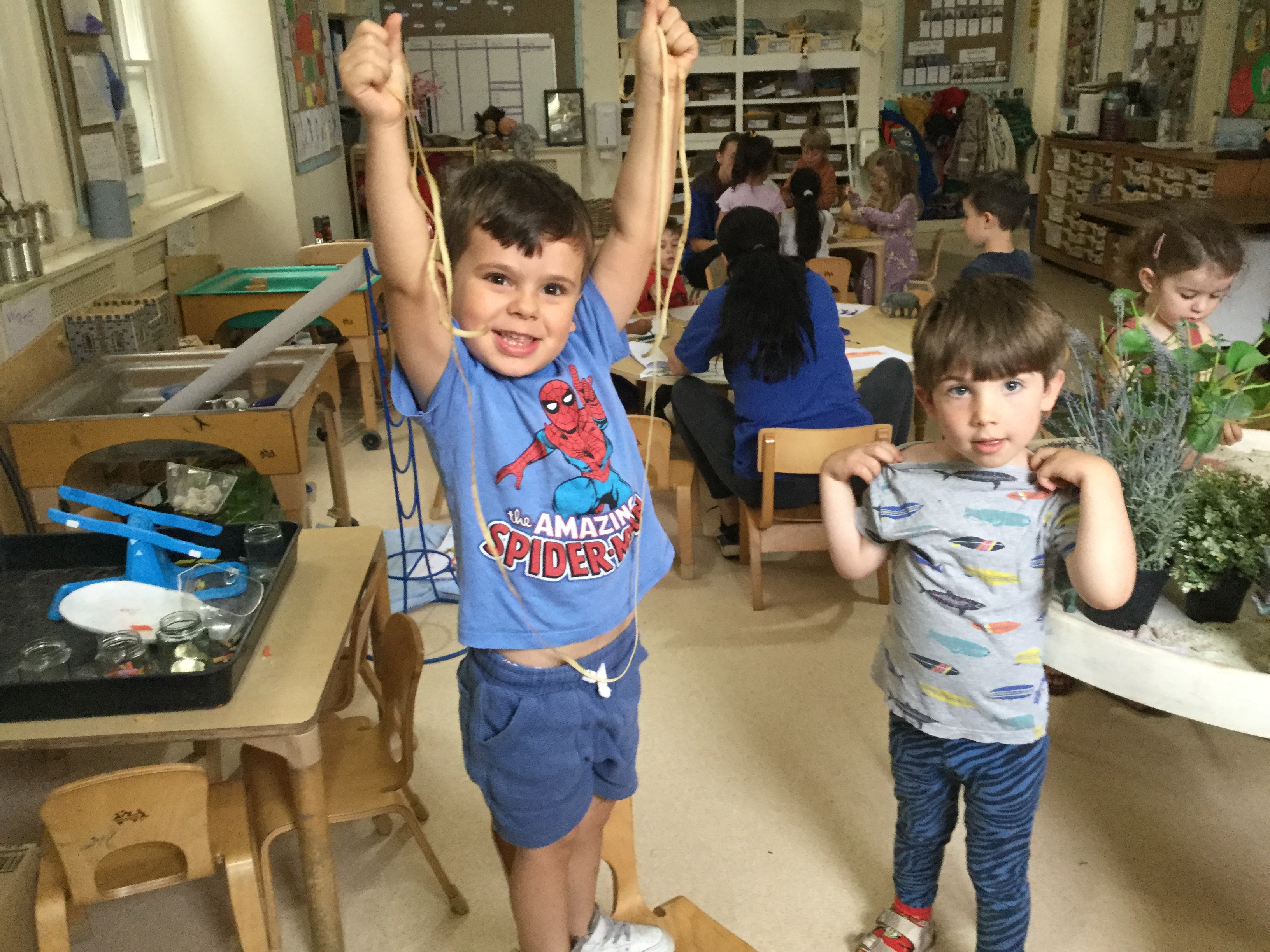 The Grasshoppers then had a discussion of what they could make with all the potatoes and the final decision was gnocchi.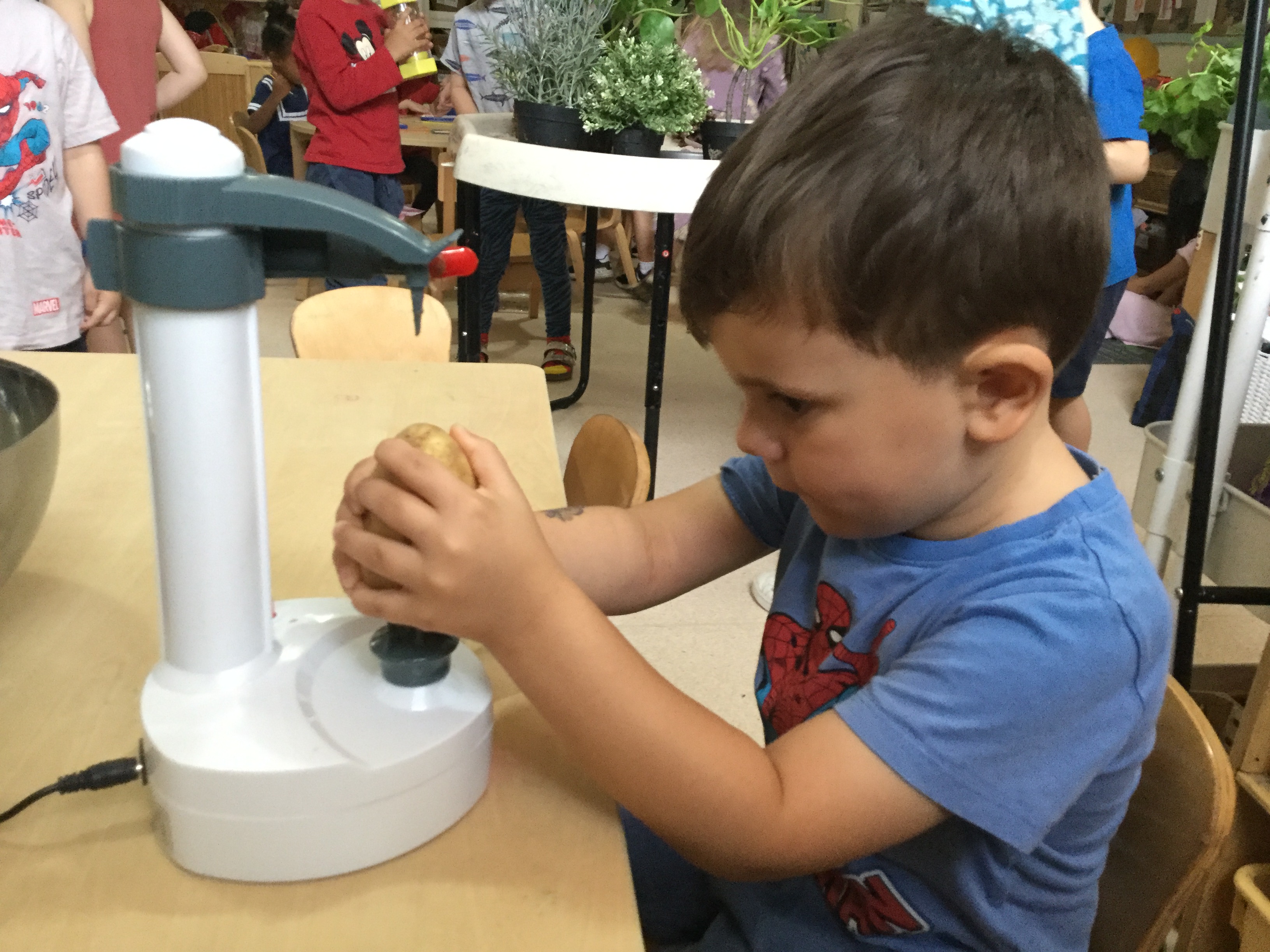 The children then used a hot plate to boil the potatoes, noticing the change from hard to soft.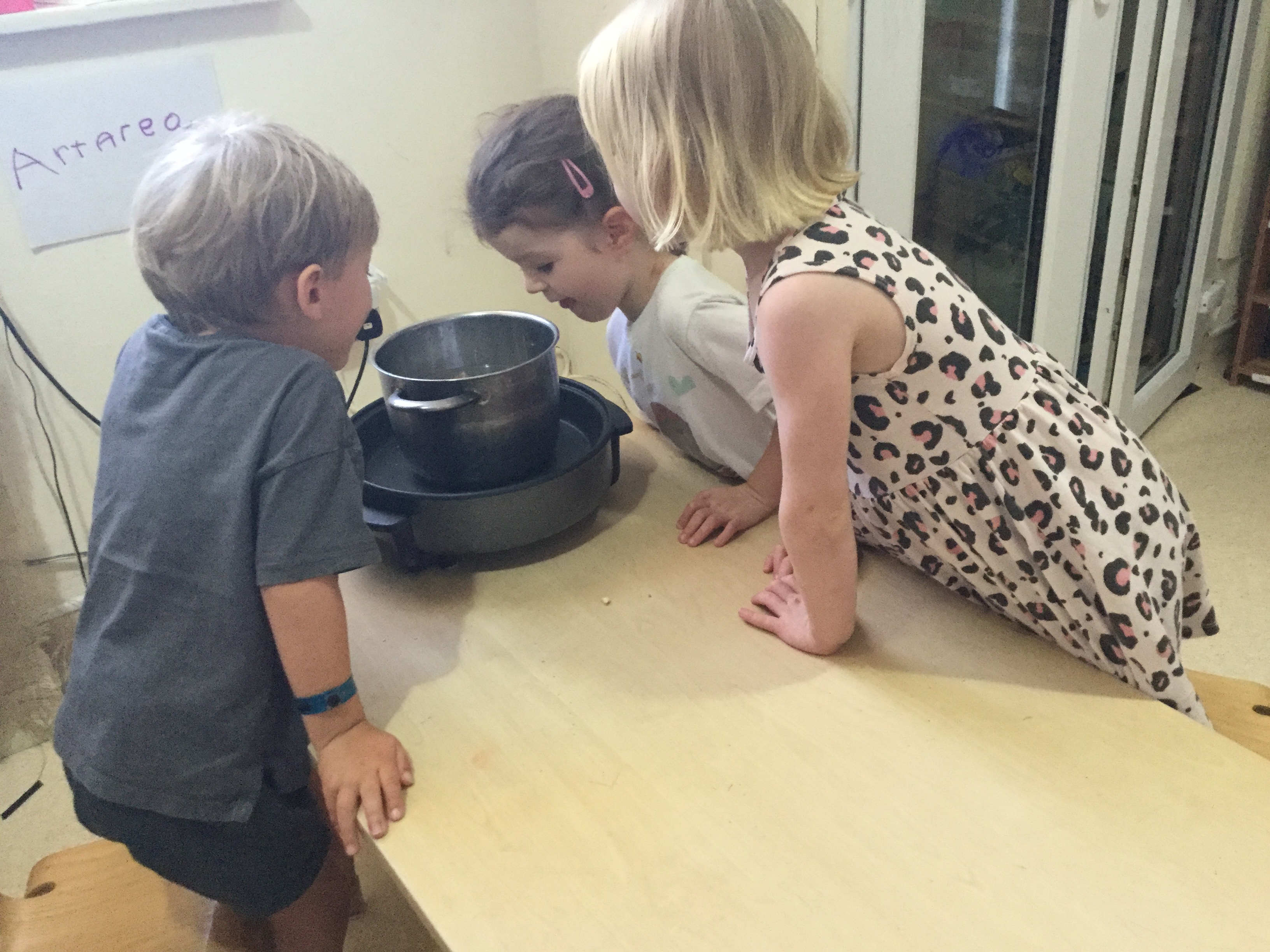 Once cooked the children added the other ingredients, including flour, baking powder, seasoning and water and used a potato mashed to mix all the ingredients together.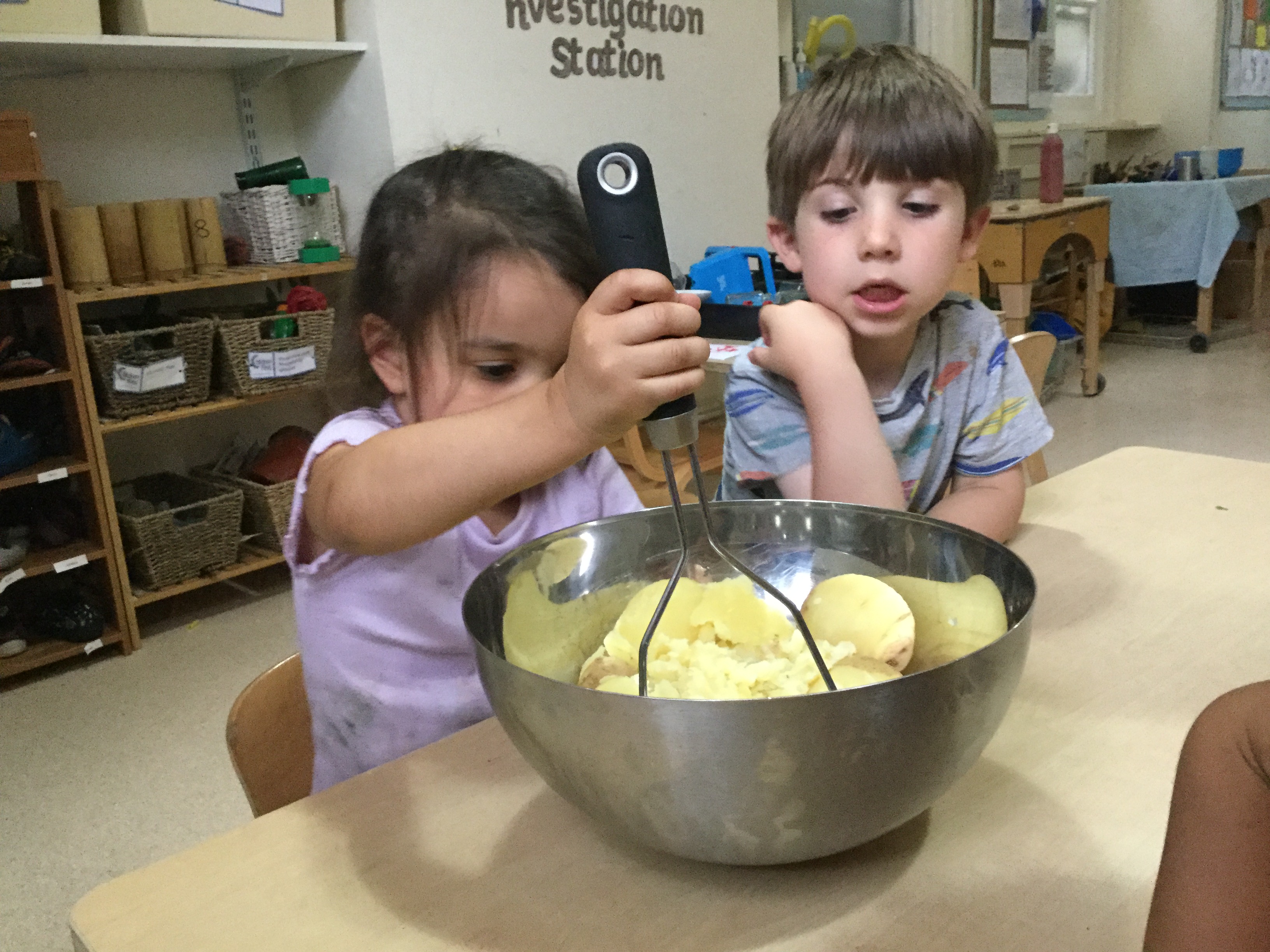 The Grasshoppers then used their hands to mould and create the gnocchi ready to be cooked.