Making Fruit Ice Lollies
The Grasshoppers designed the mixture for their own fruit ice lollies.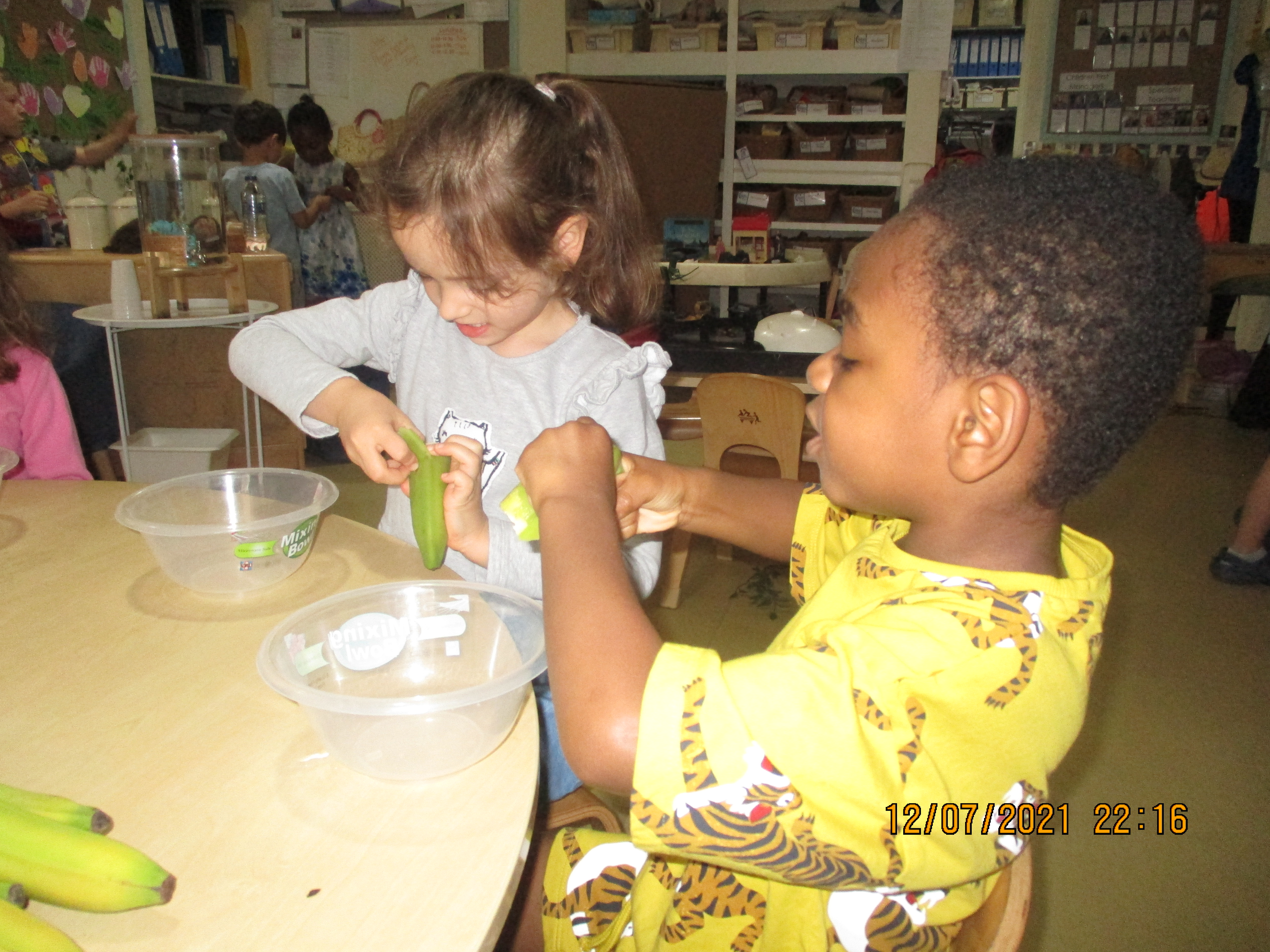 They talked about what fruit they would like to put inside their lollies.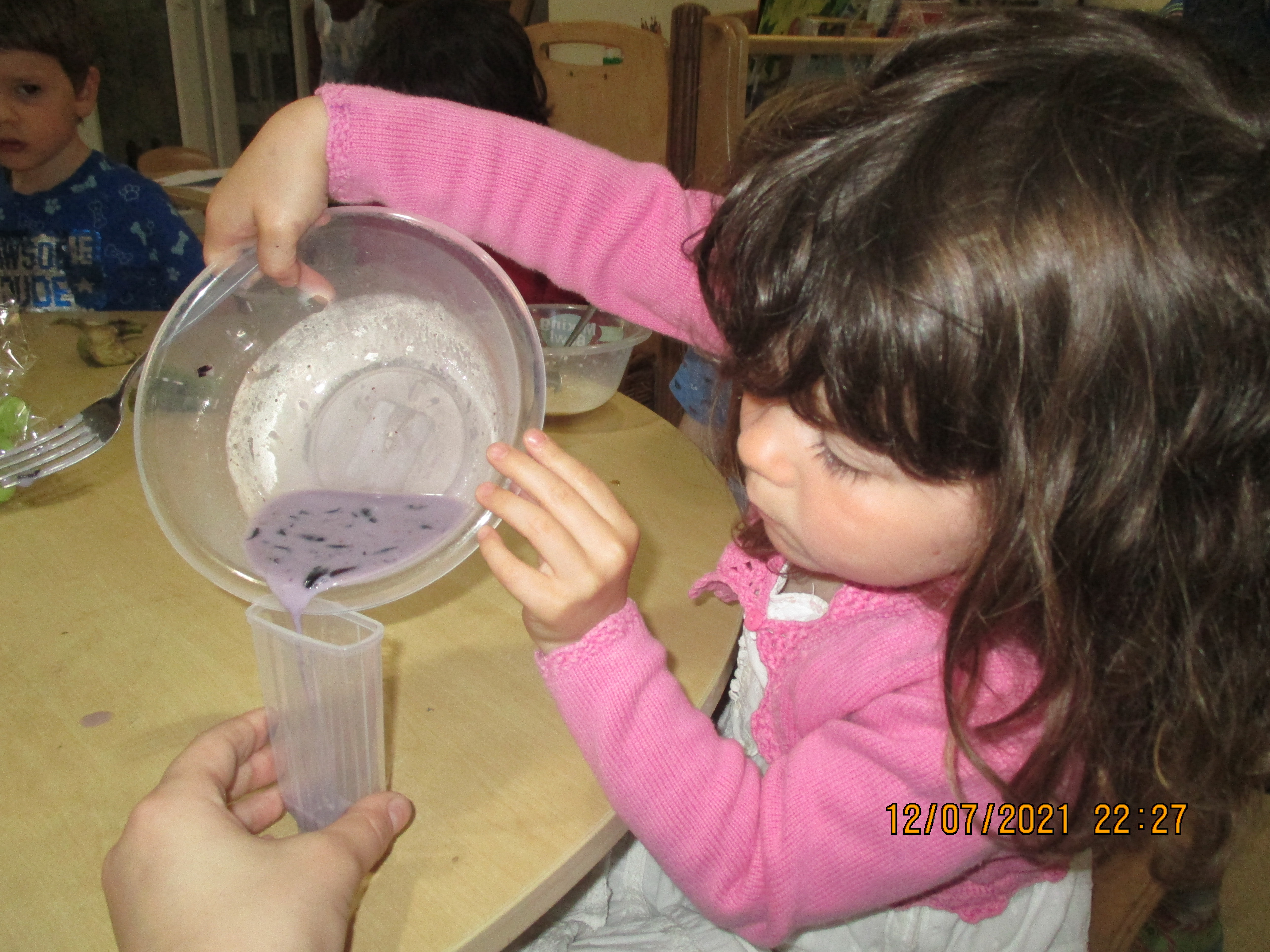 They used fine motor skills to peel banana's and used hand eye co-ordination to cut fruit up into slices.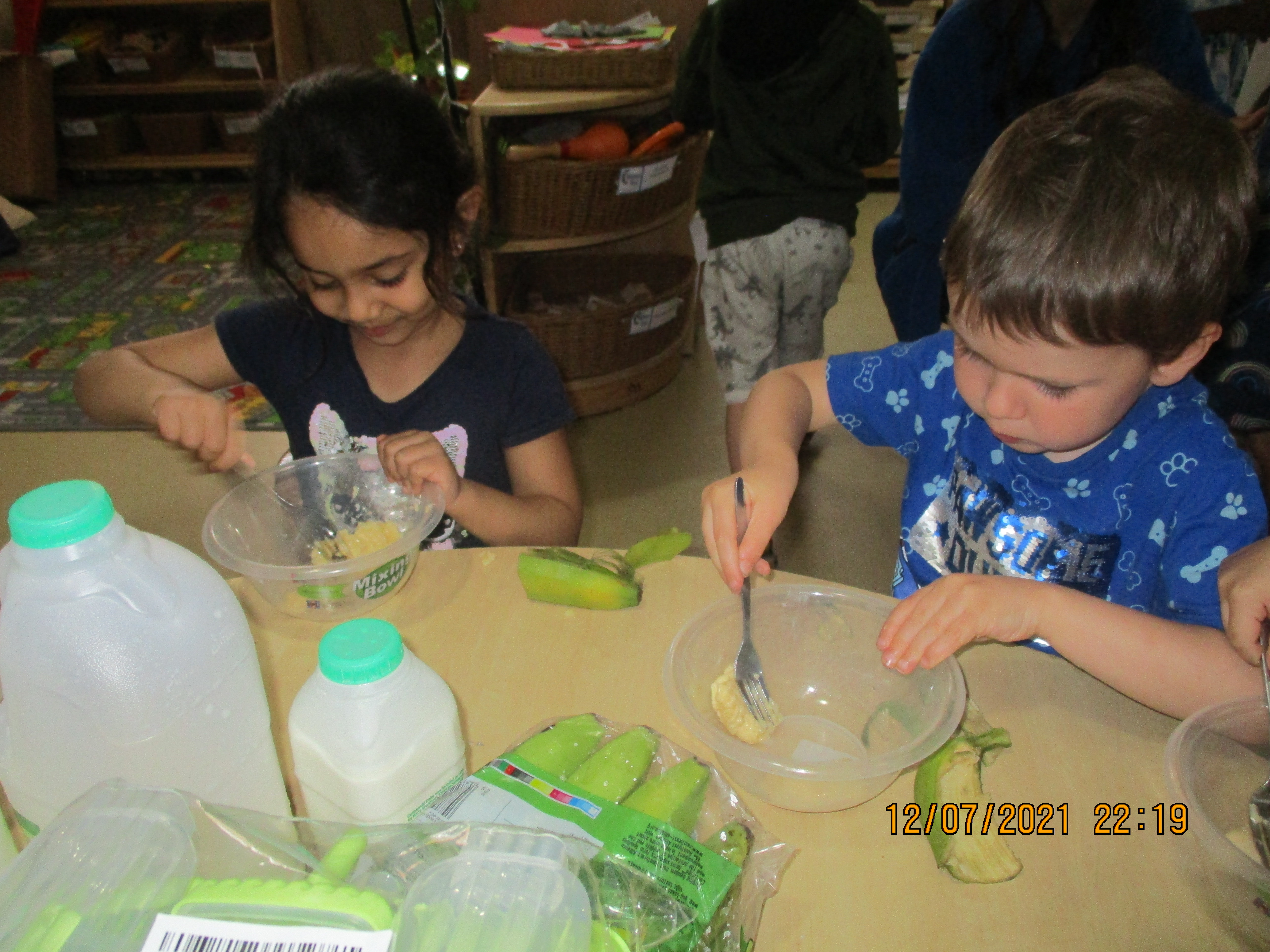 They added it to a bowl and poured in yogurt and milk and mixed it all together.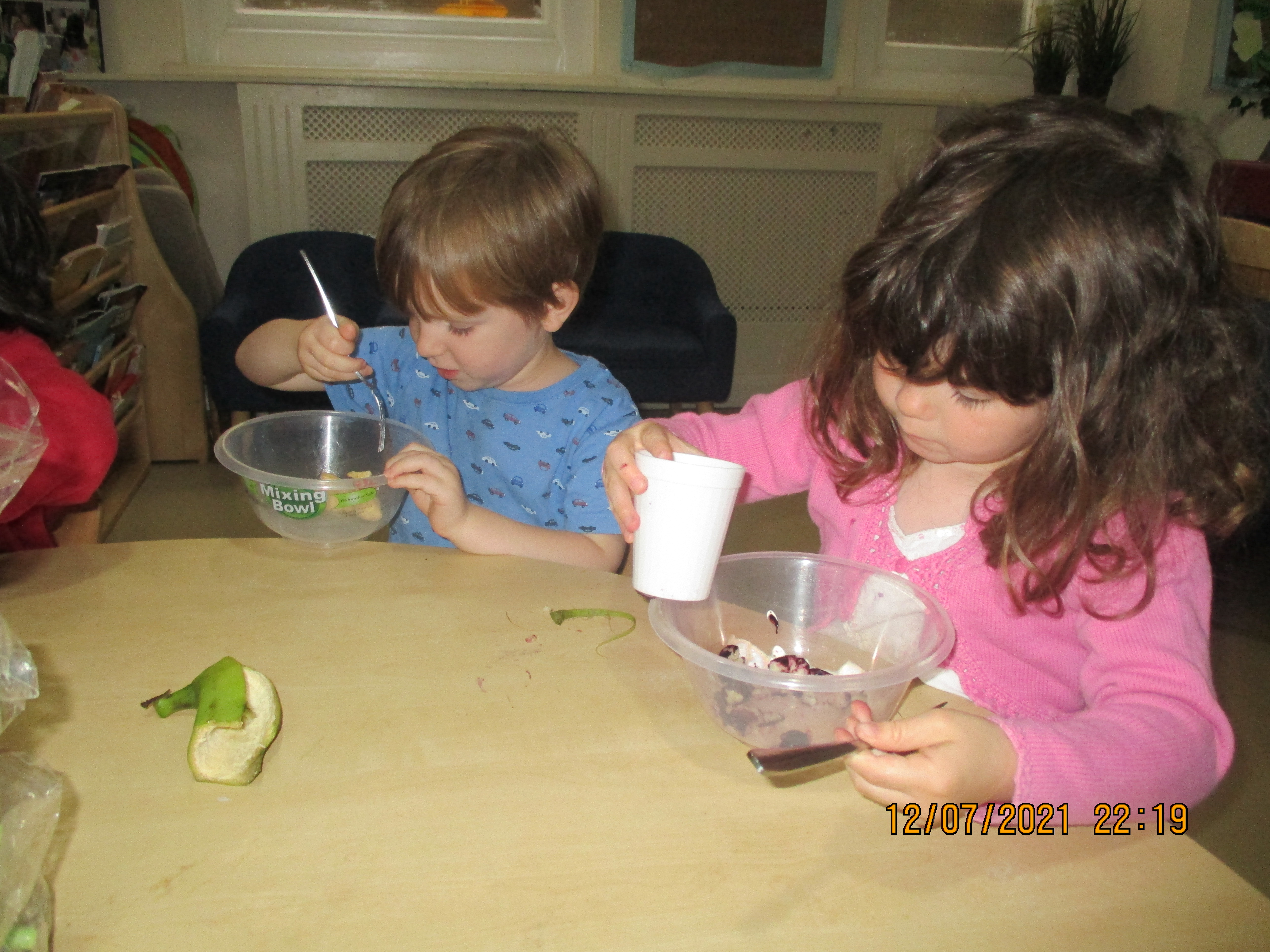 Then they carefully poured it into the ice lolly mould with minimal spill.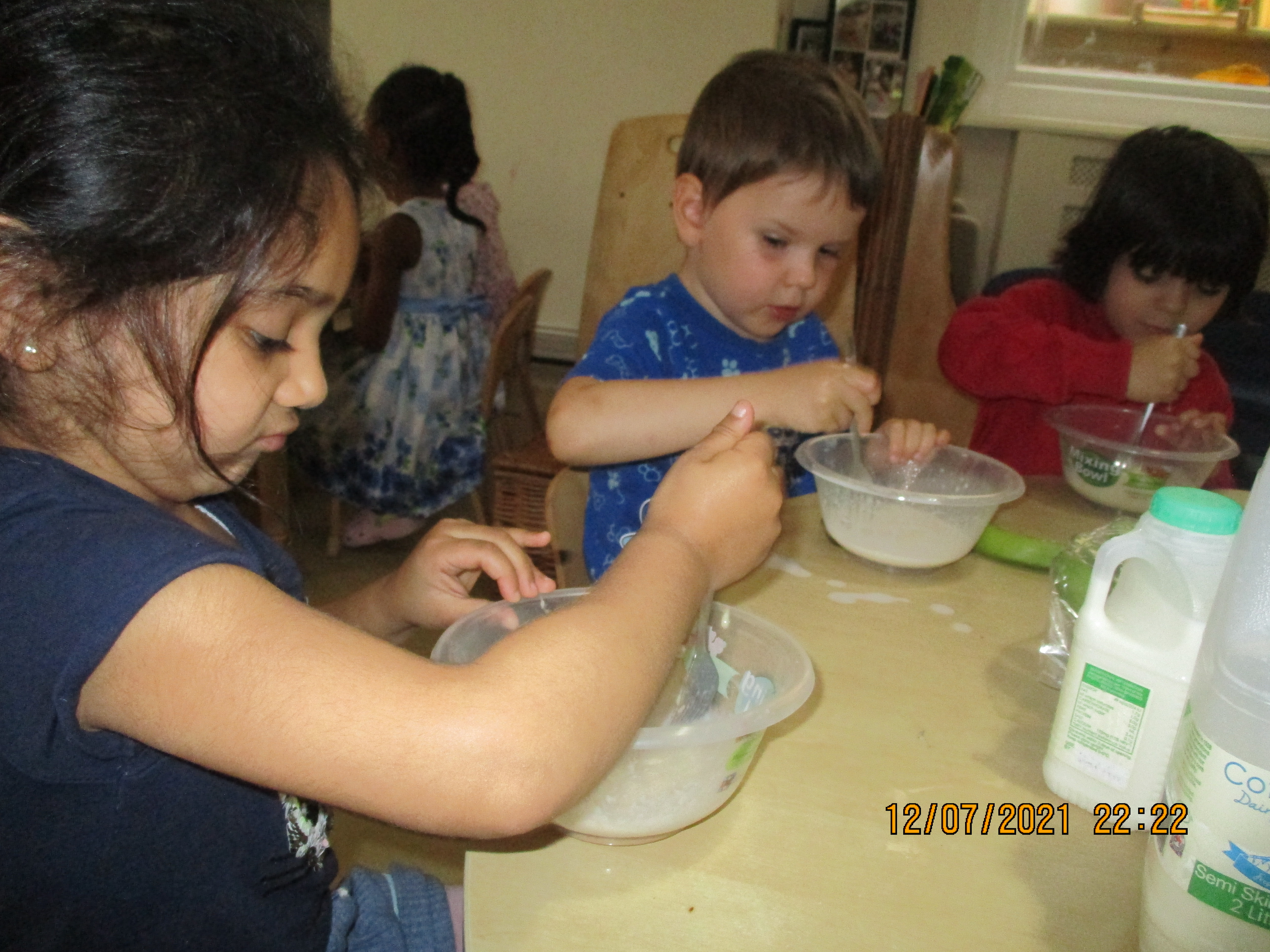 Everyone waited patiently for them to freeze.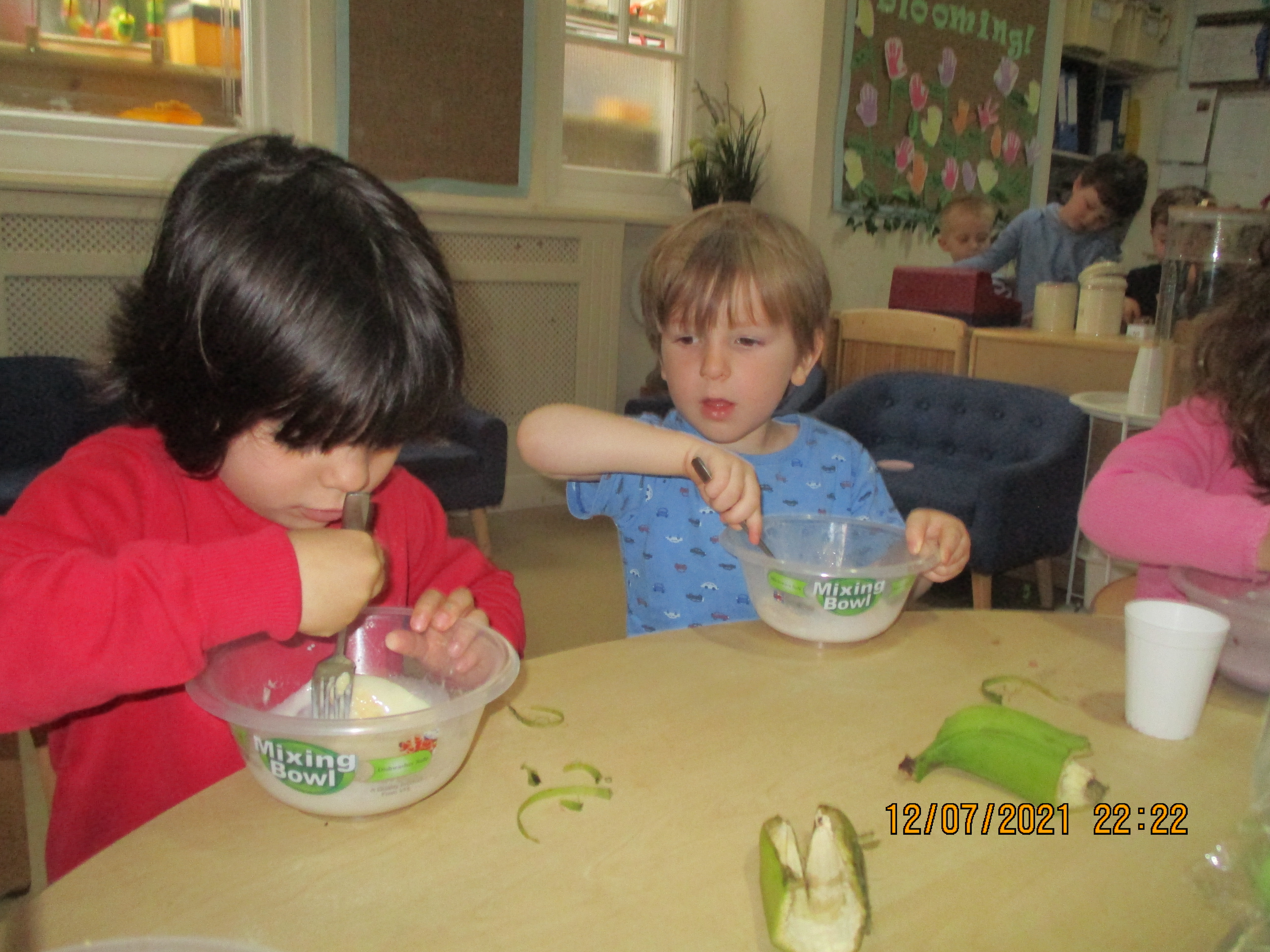 They talked about the freezing process and made predictions about how long it would take and what would happen to the lolly.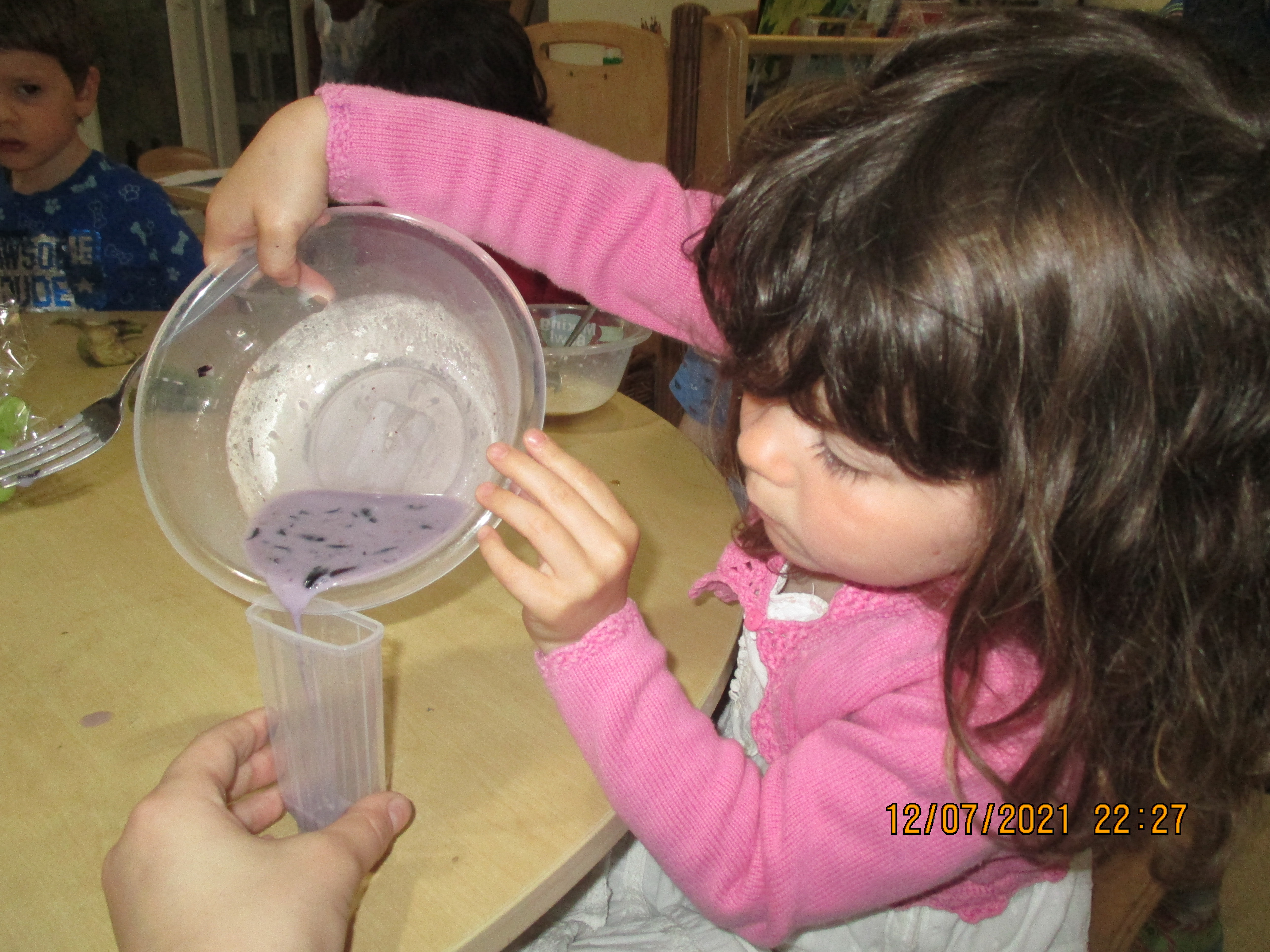 Then everyone enjoyed their lolly.