Fun in the Sun.
We have been enjoying lots of the hot weather this week!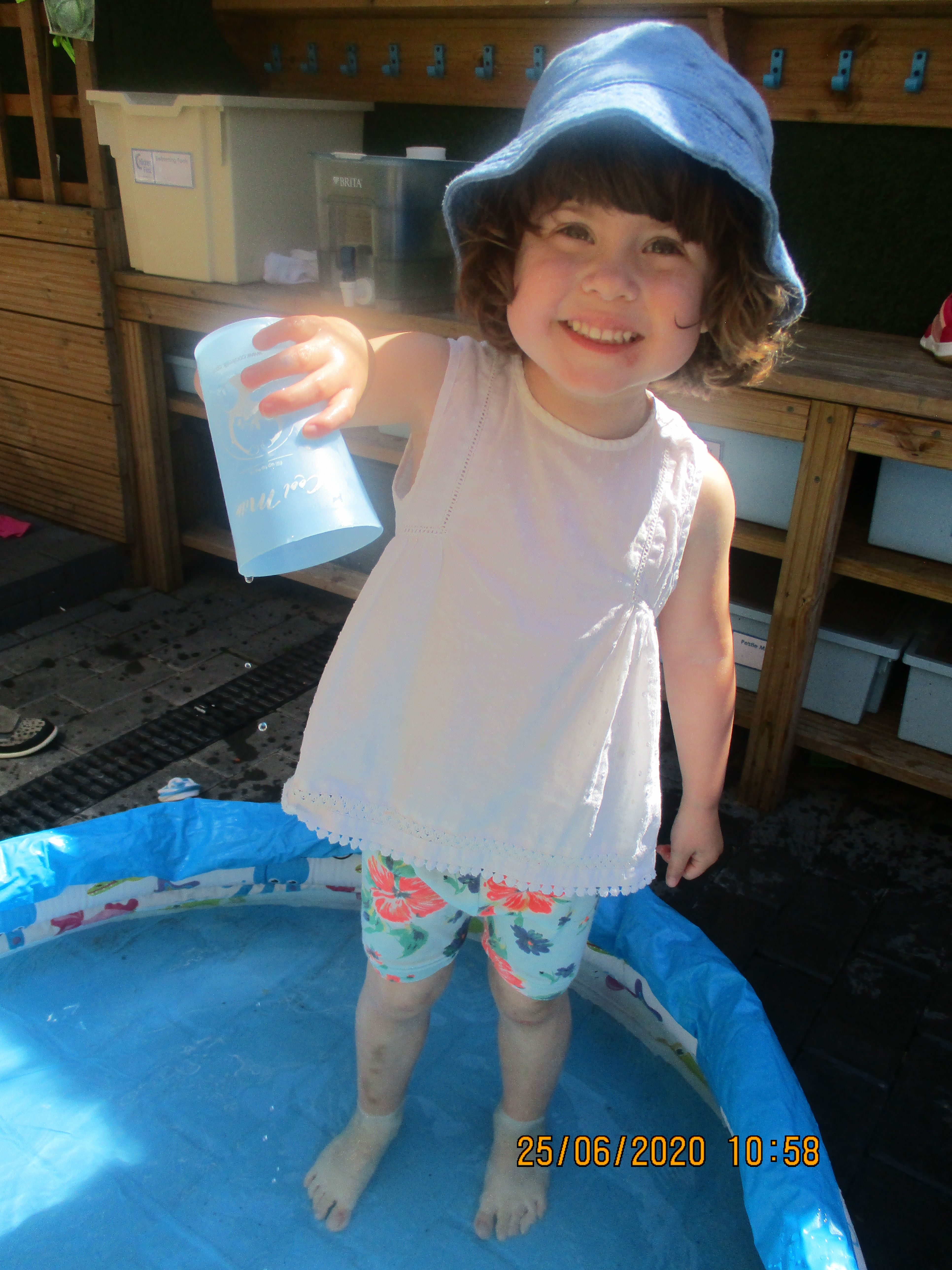 We have been dipping our feet in the swimming pool and looking for sea creatures.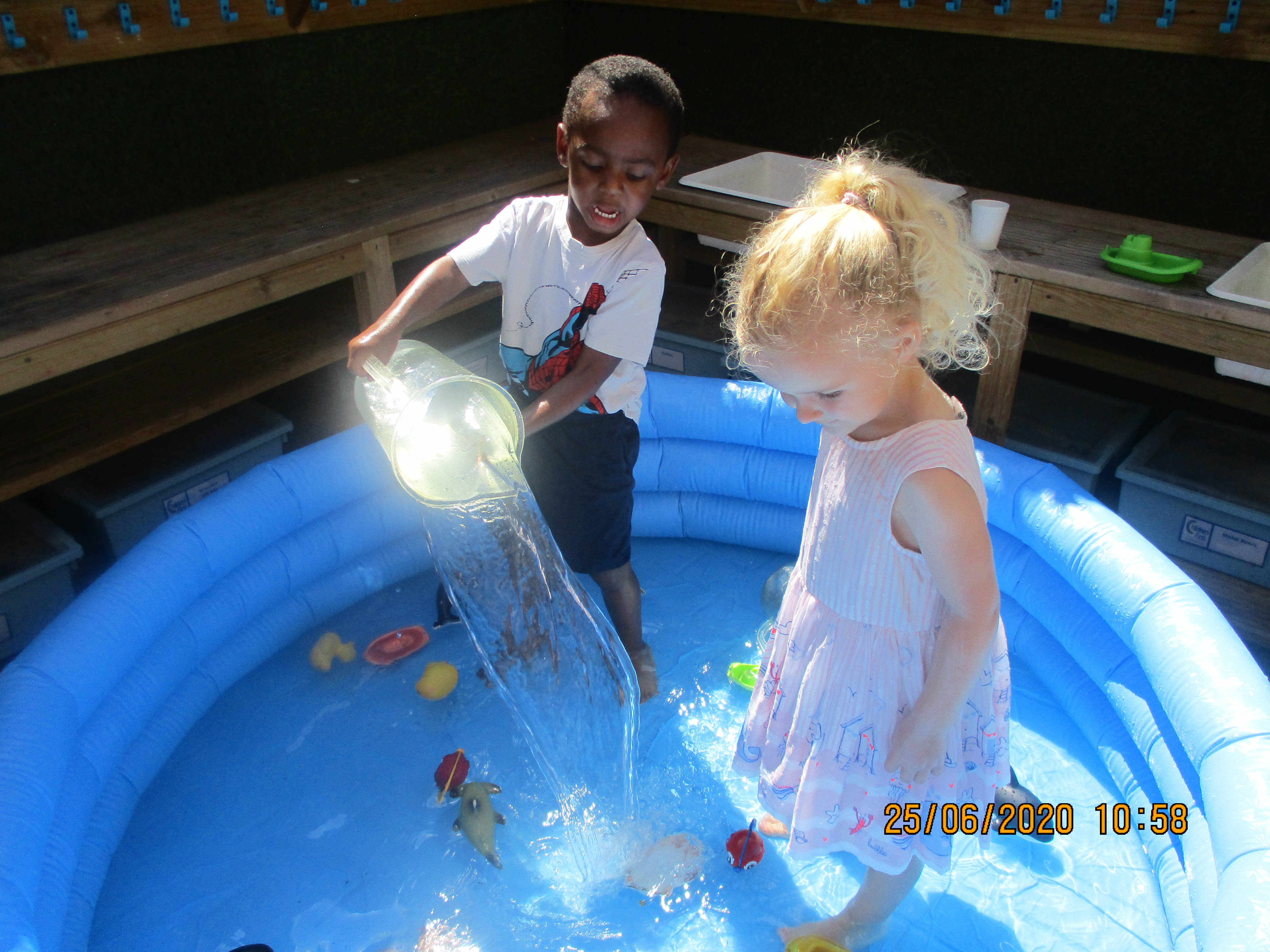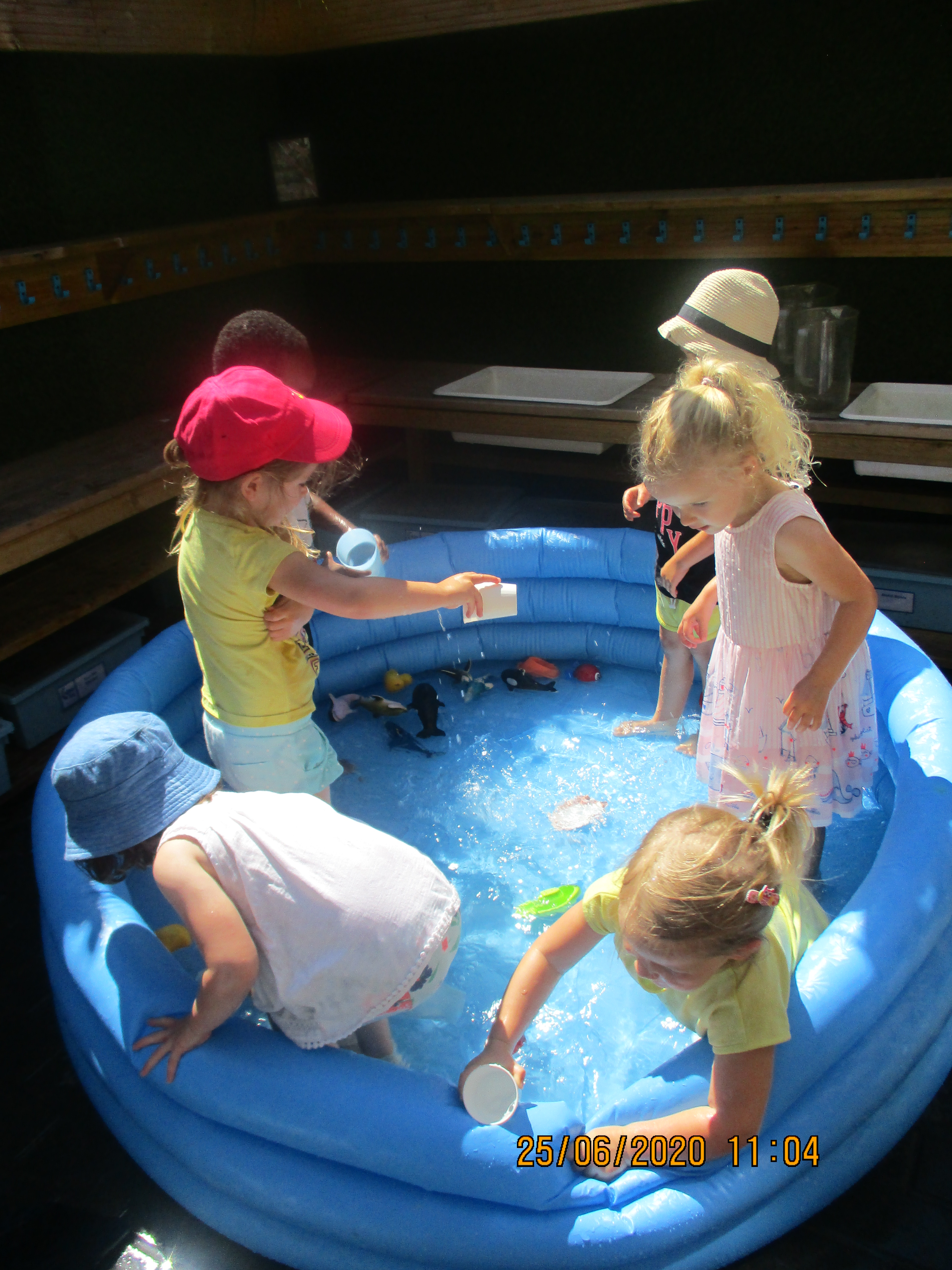 We have also been using our water colours to create colours and marks. It also kept us very cool!
EYFS - Understanding the world, Expressive Arts and Design.