Mud Pie's
The Butterflies went to the forest to make mud pie's as part of National pie day.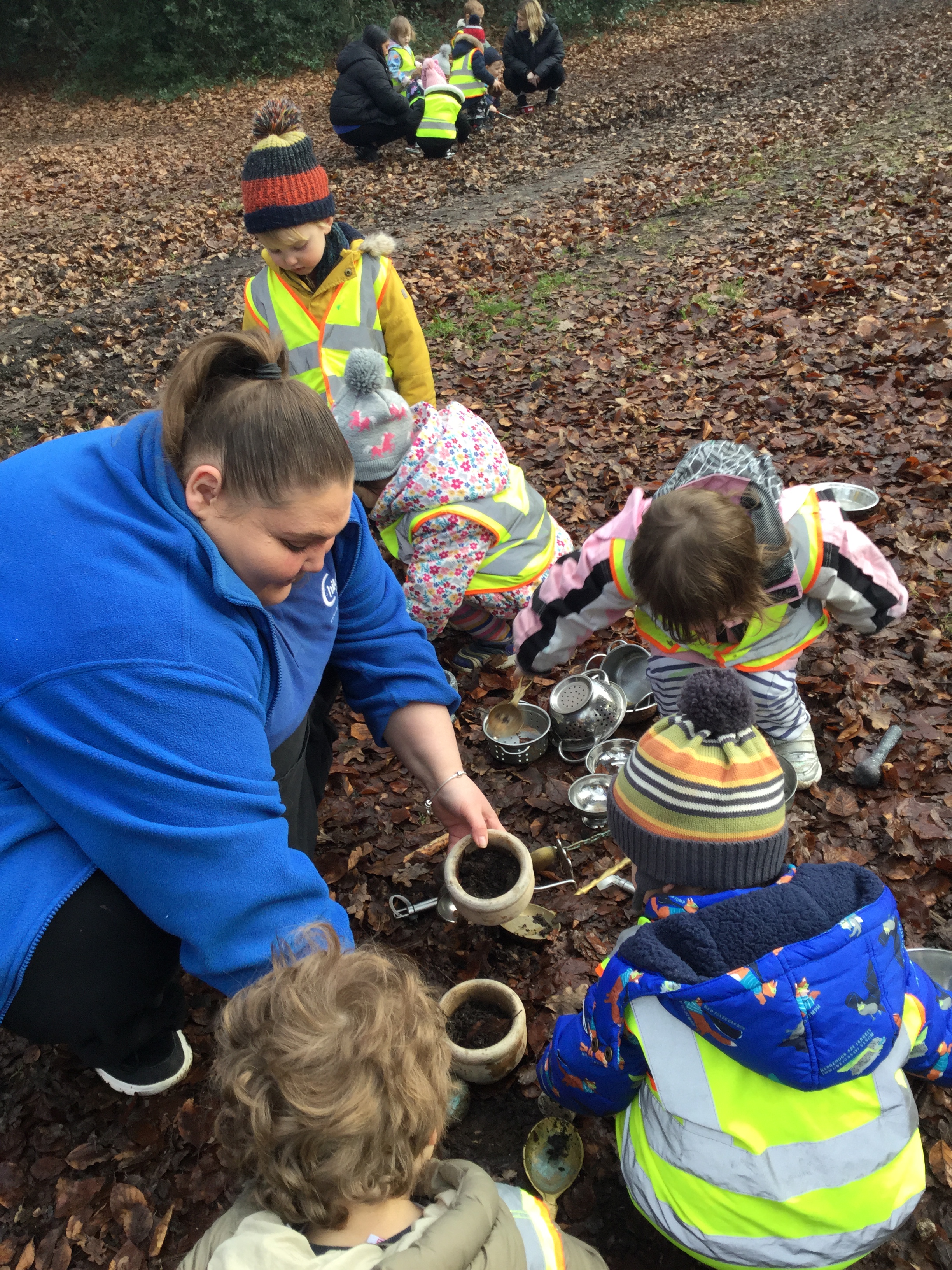 The children foraged for natural resources for their pies such as leaves, stones and flowers.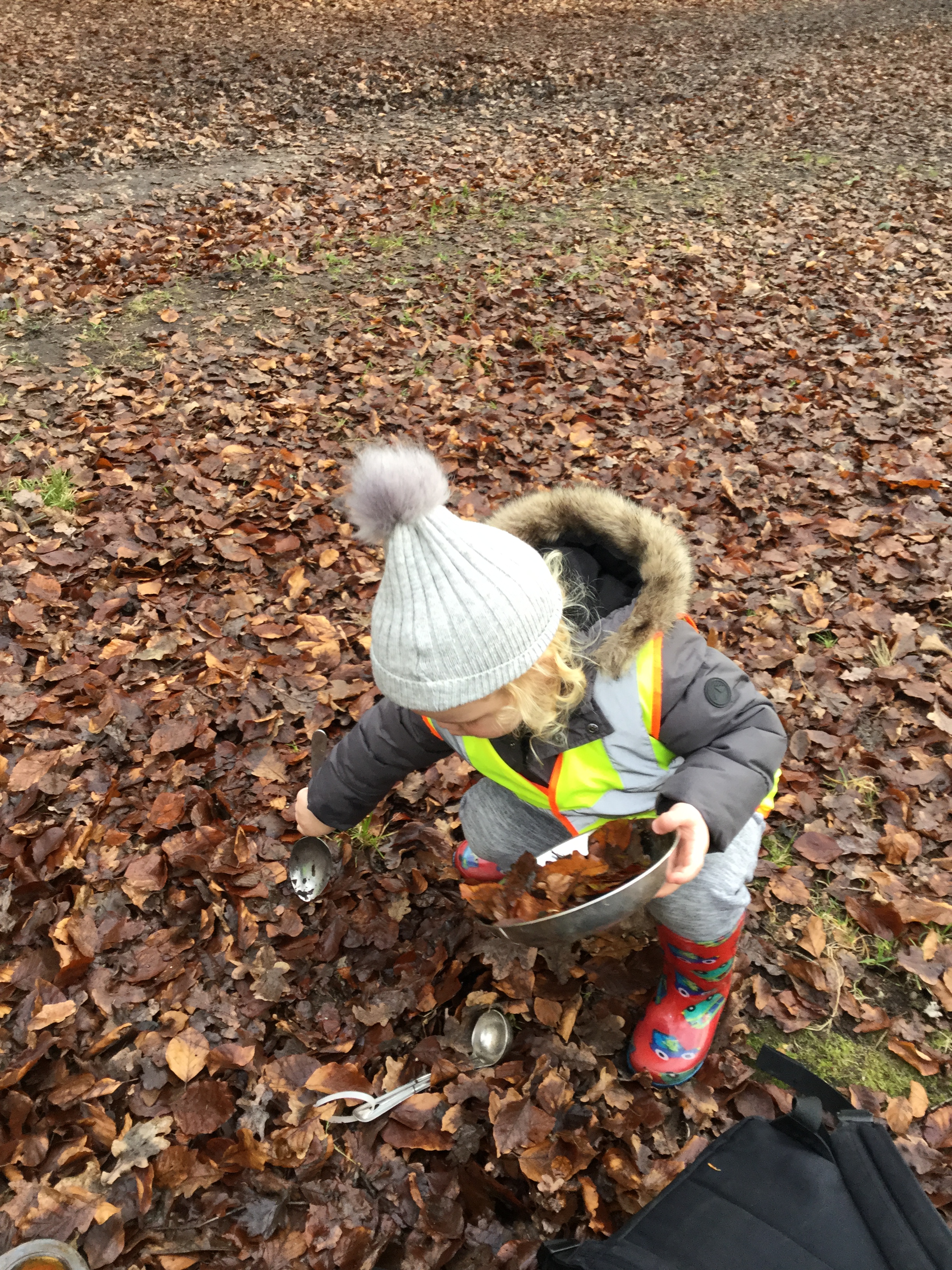 They filled different sized containers with mud.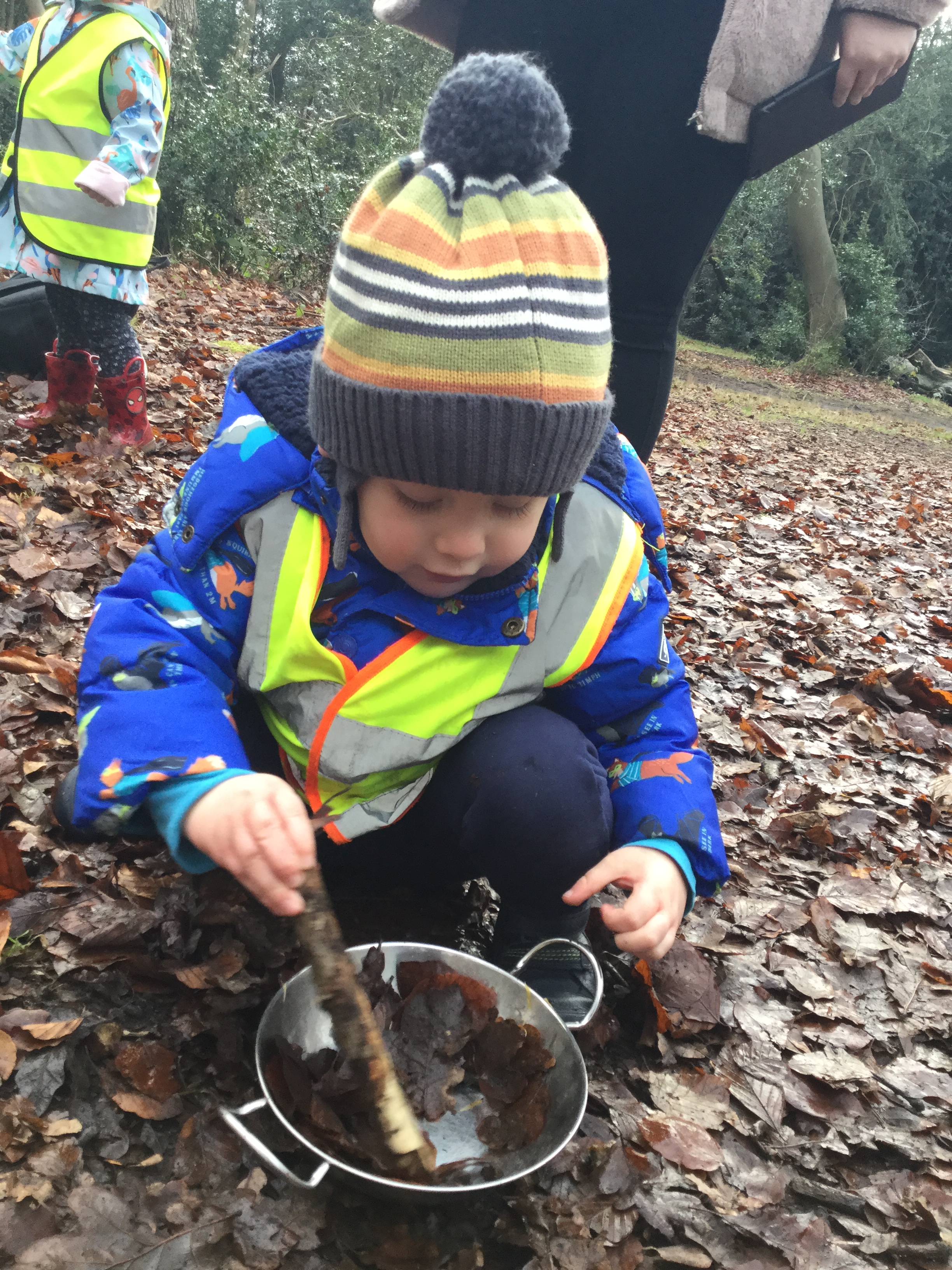 Adding water to the mud from the pond.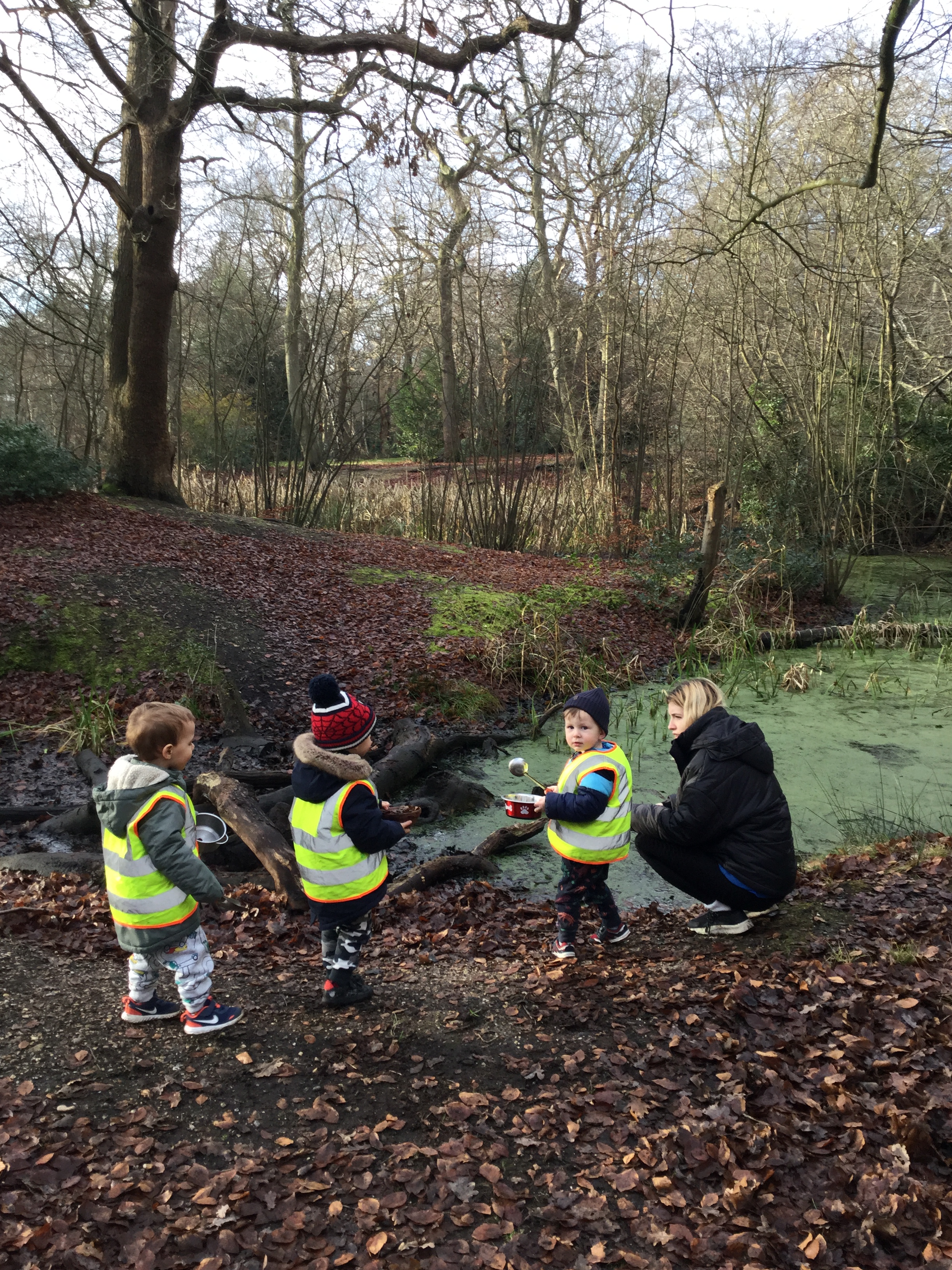 The mud went squelchy as water was added.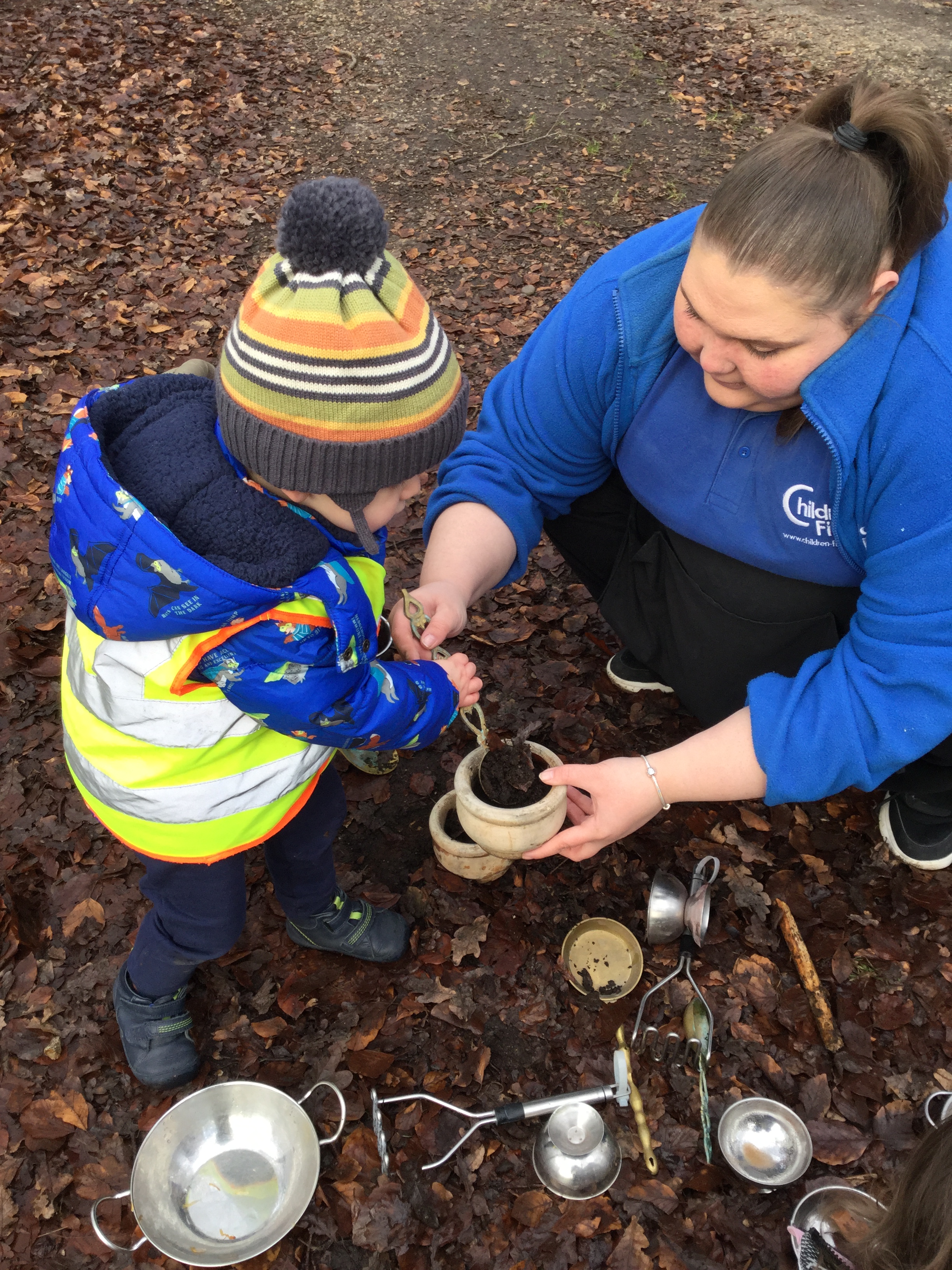 The children mashed it down with mashers.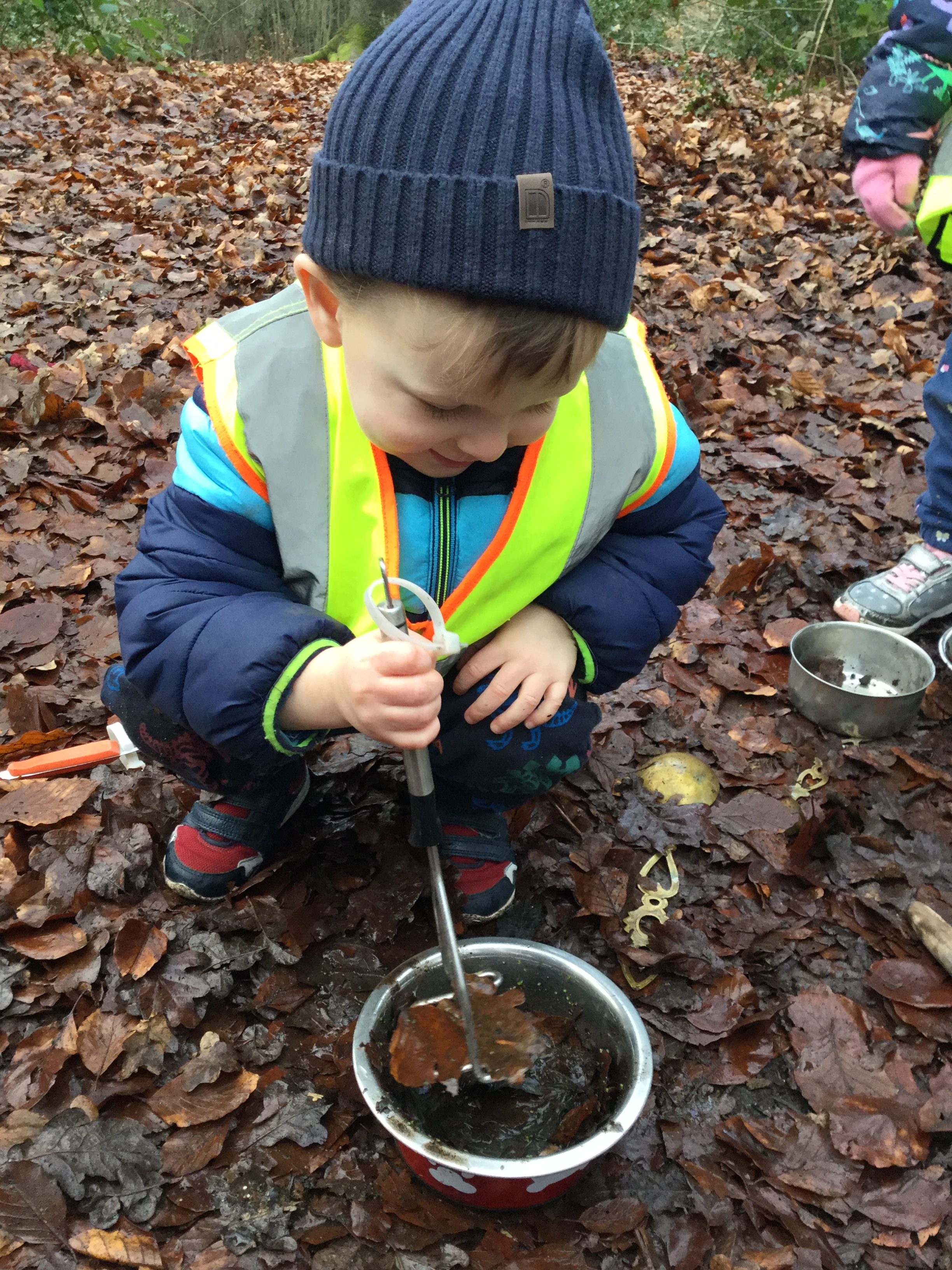 It was stirred with a variety of spoons and whisks.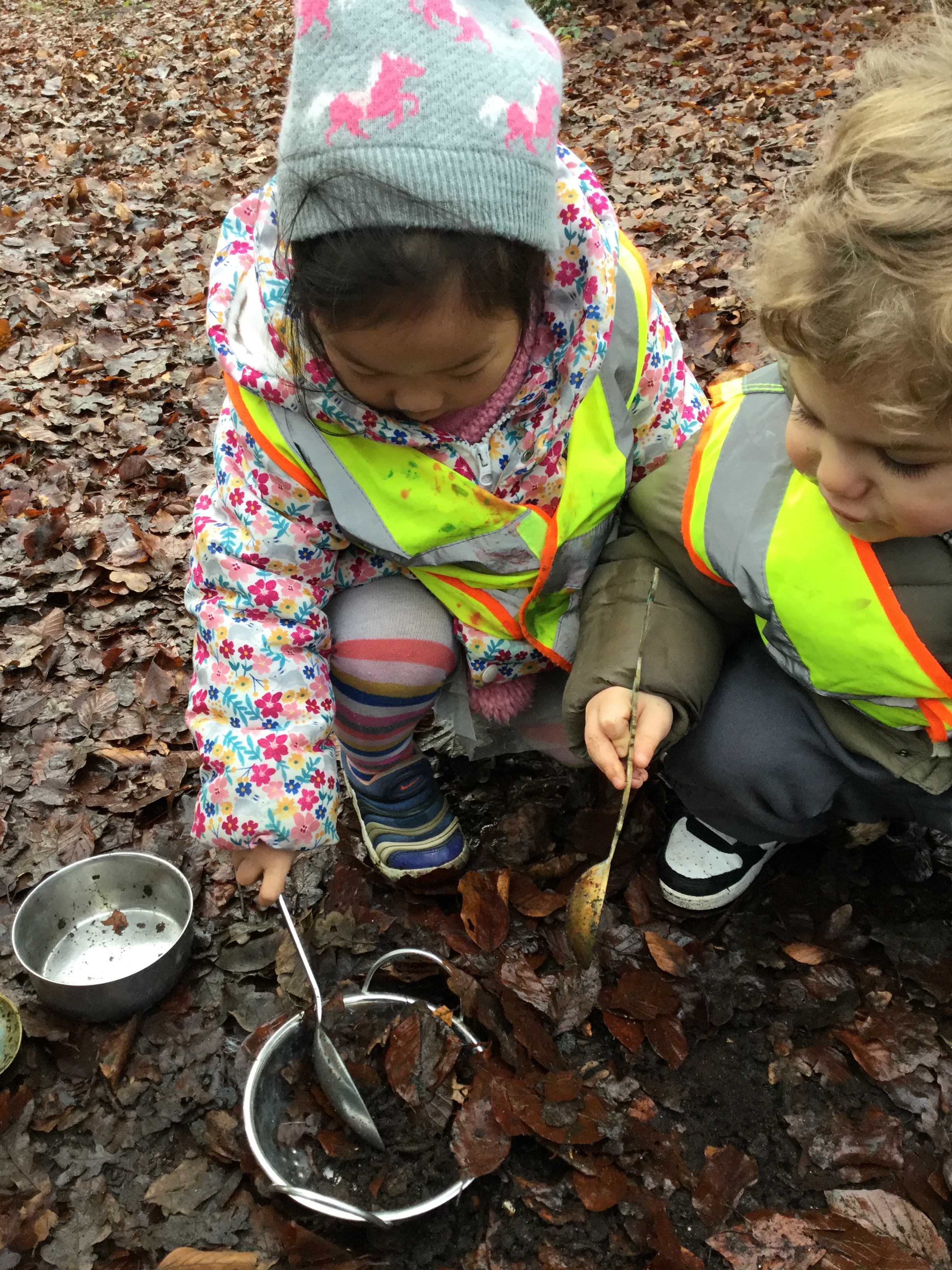 Pestle and mortars were used to mash the mud.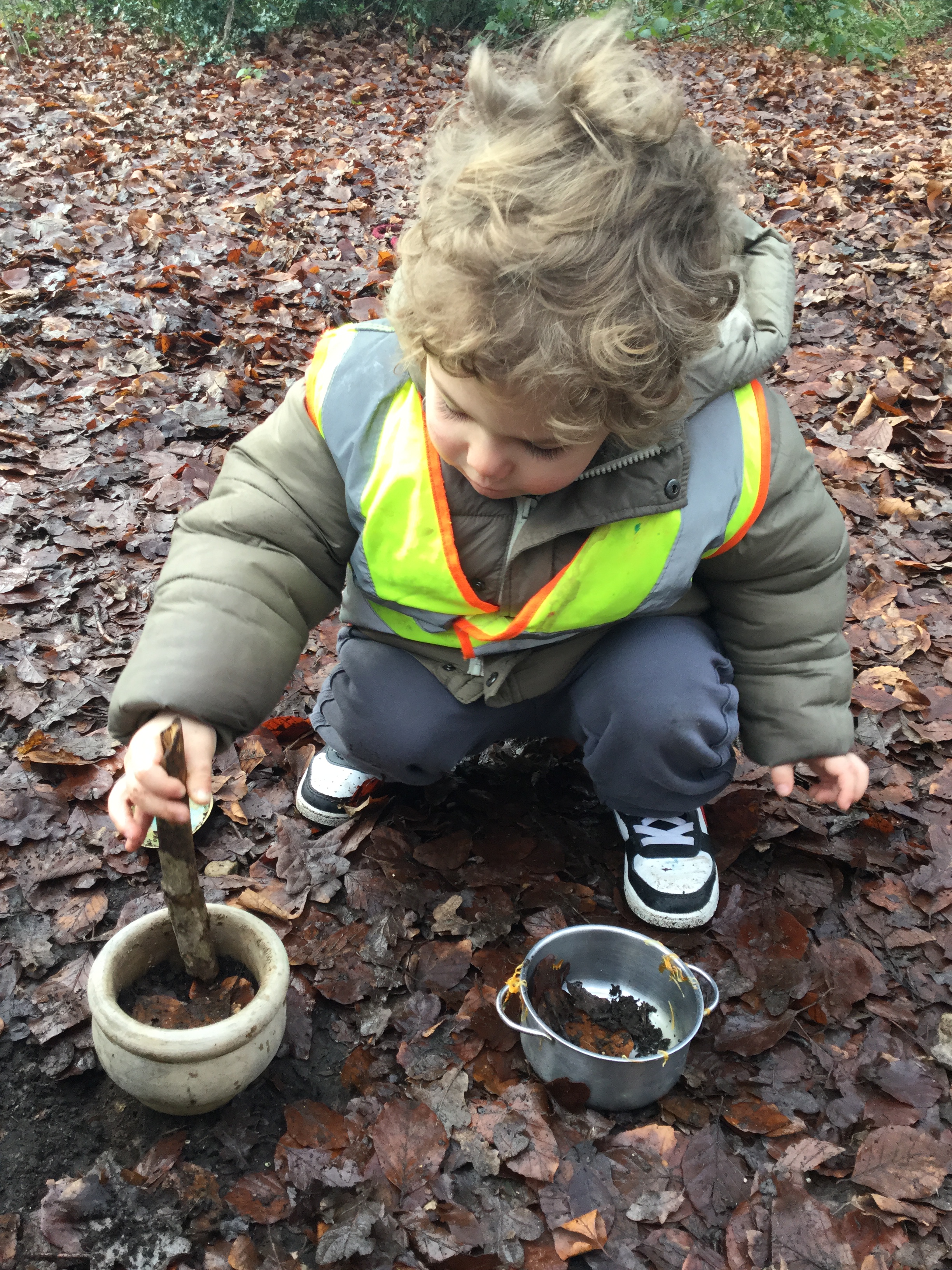 Mud was placed in trays and pie containers and the children were excited to show off their creations.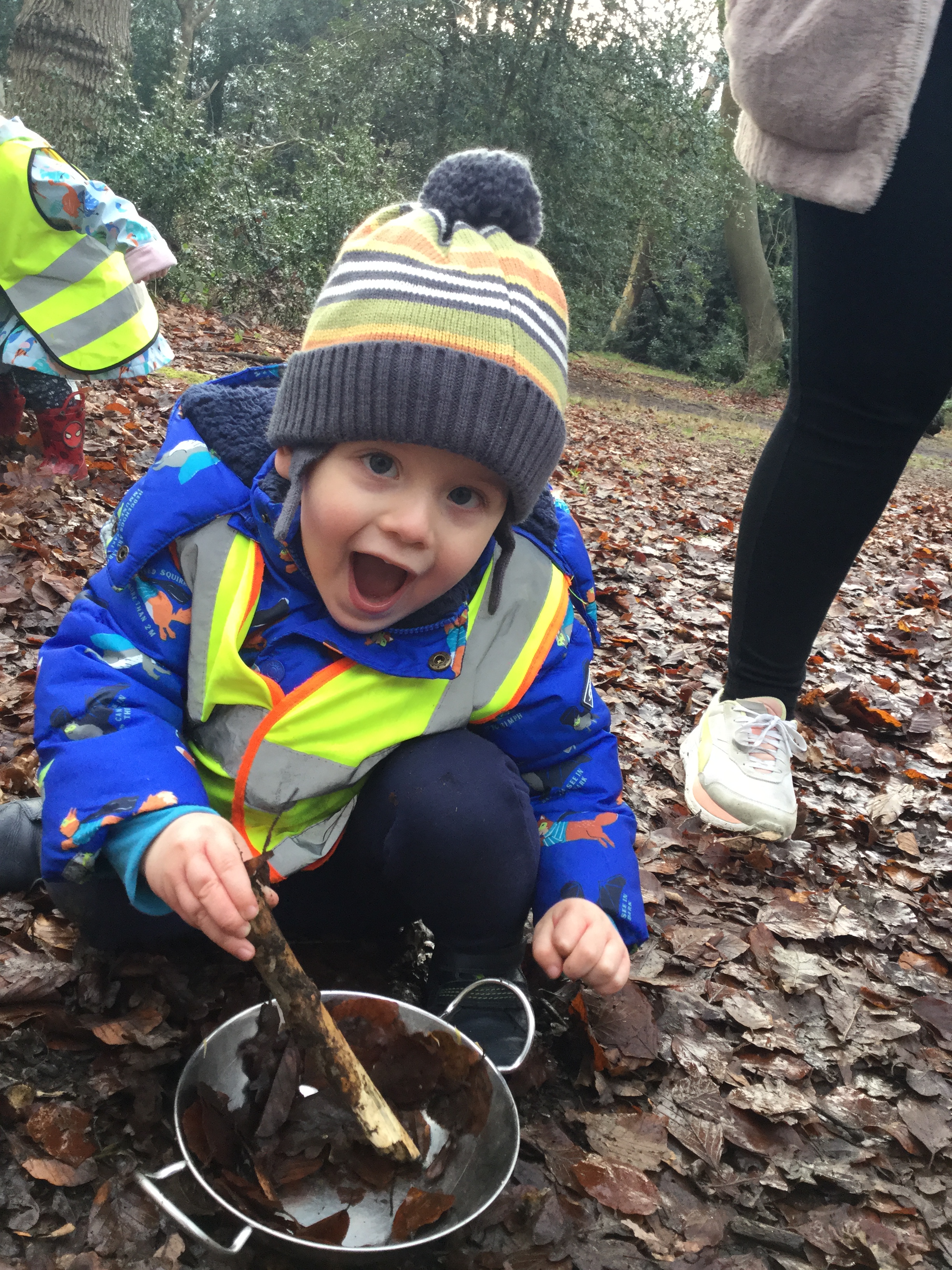 Some children talked about who might eat the pies.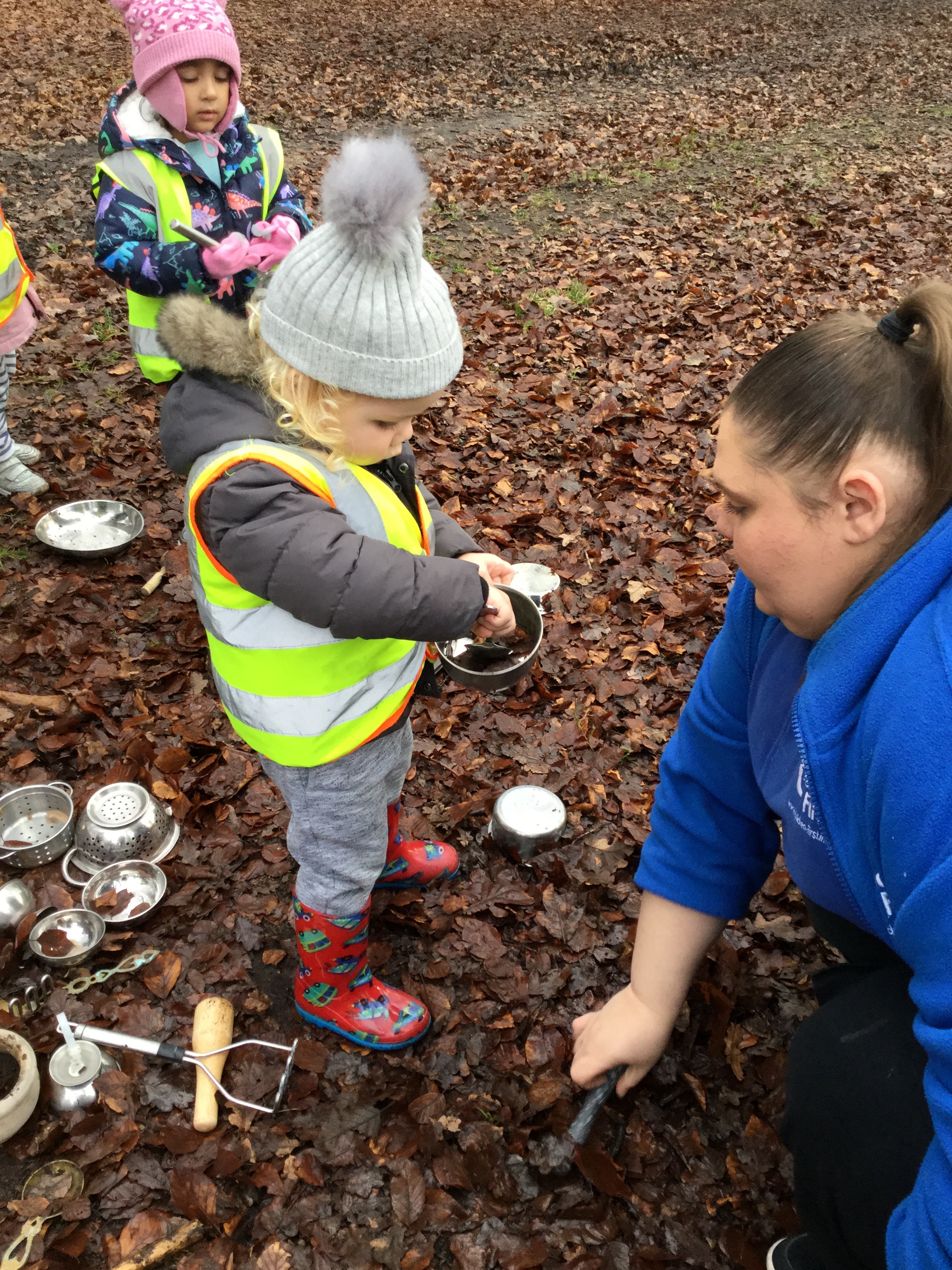 Worms and ants were suggested.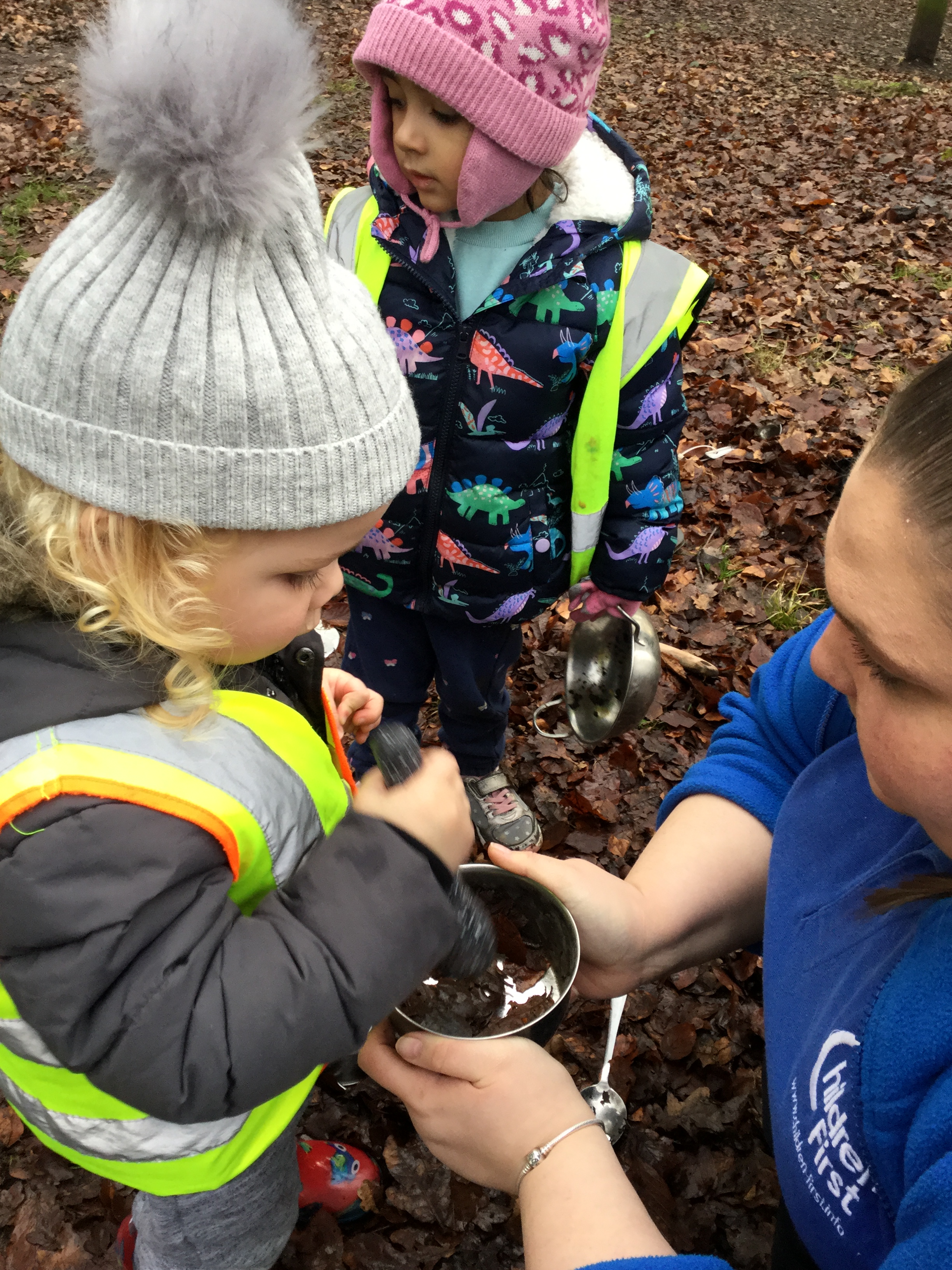 The children were highly engaged in this natural task and showed awe and wonder in play.