Recycling Litter Walk
The Ladybirds went out into the local community for some community outreach.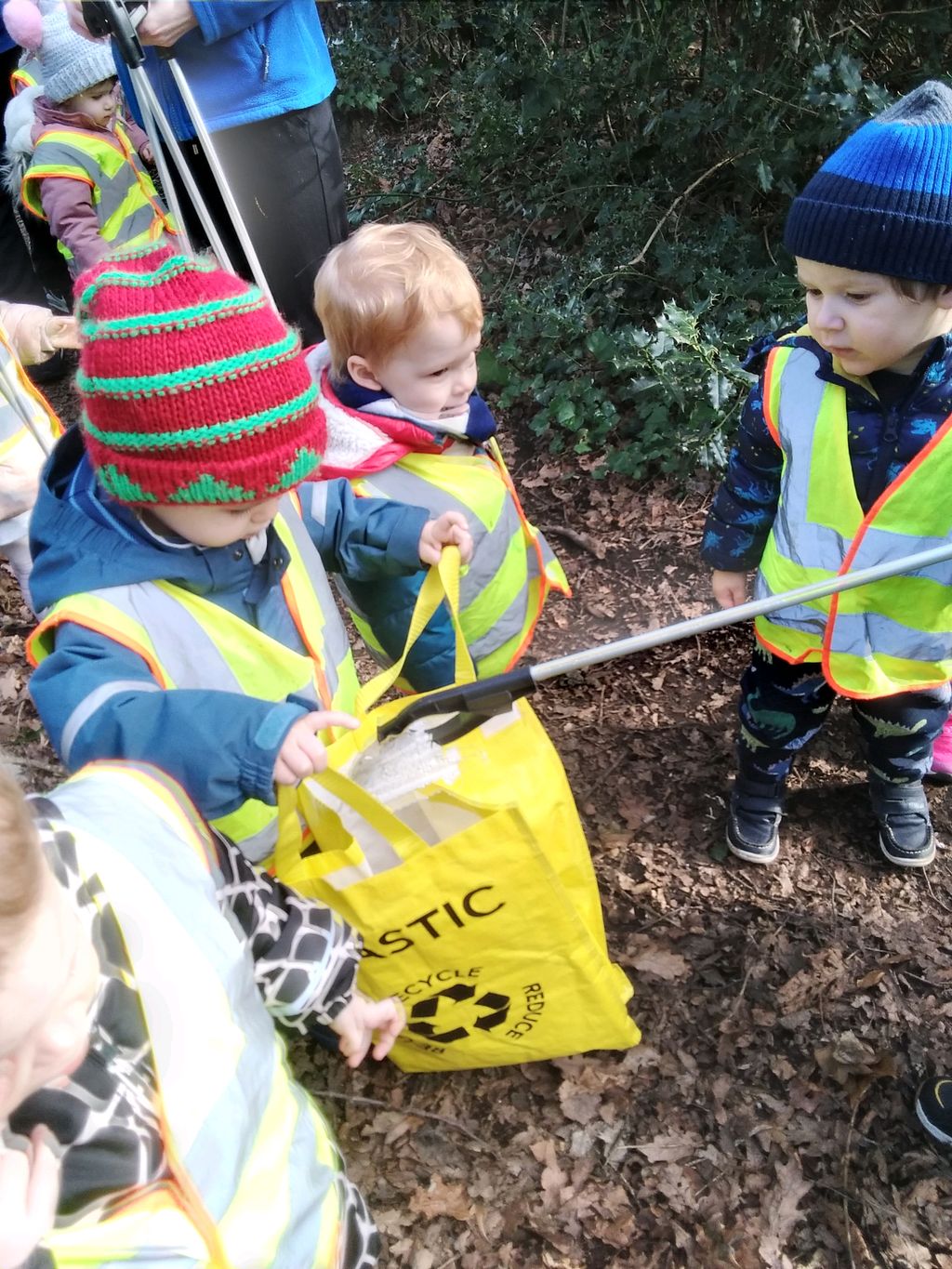 They went on a walk in the forest to collect litter to protect the local environment.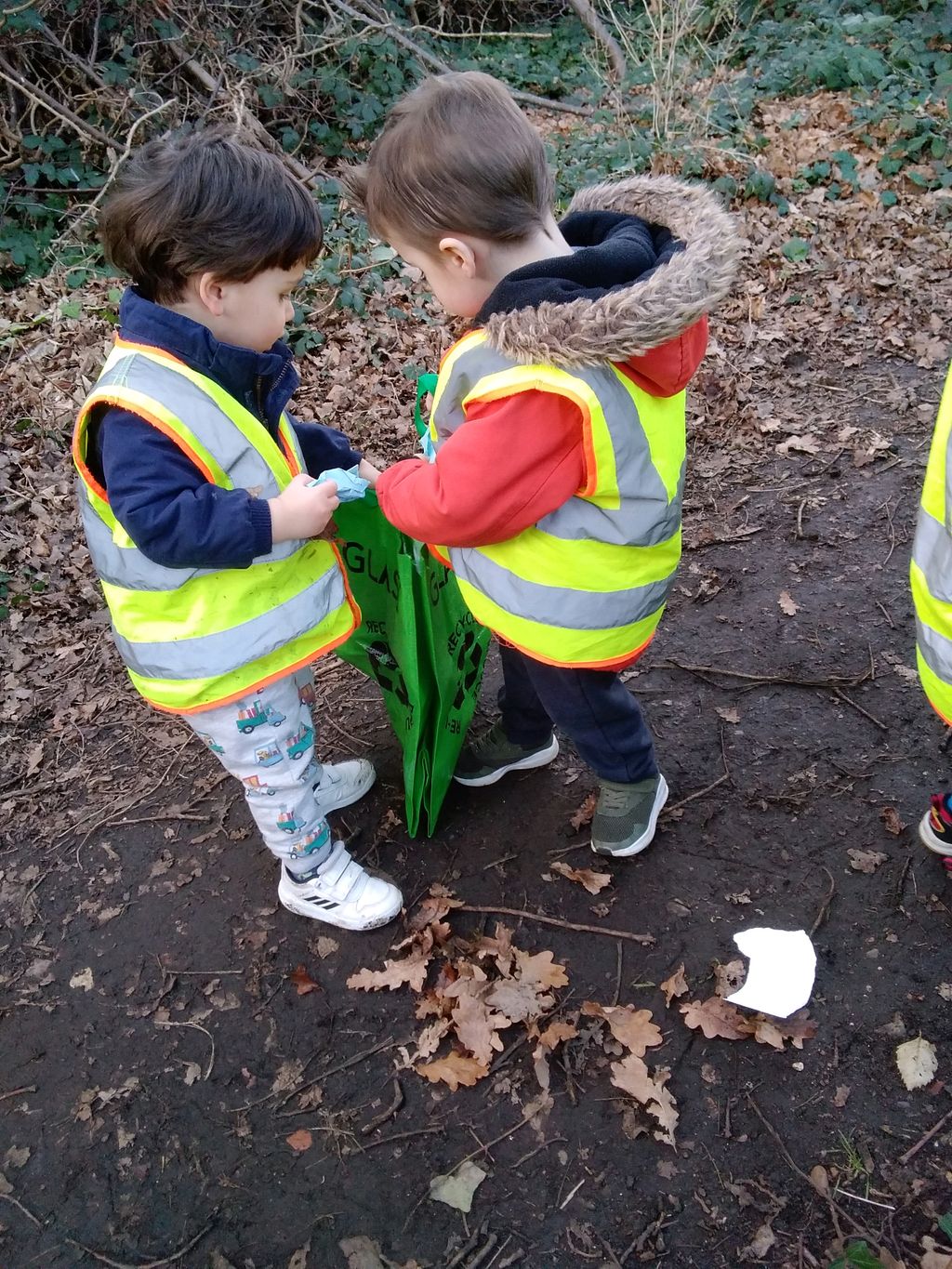 They had various bags for the different types of recycling and litter.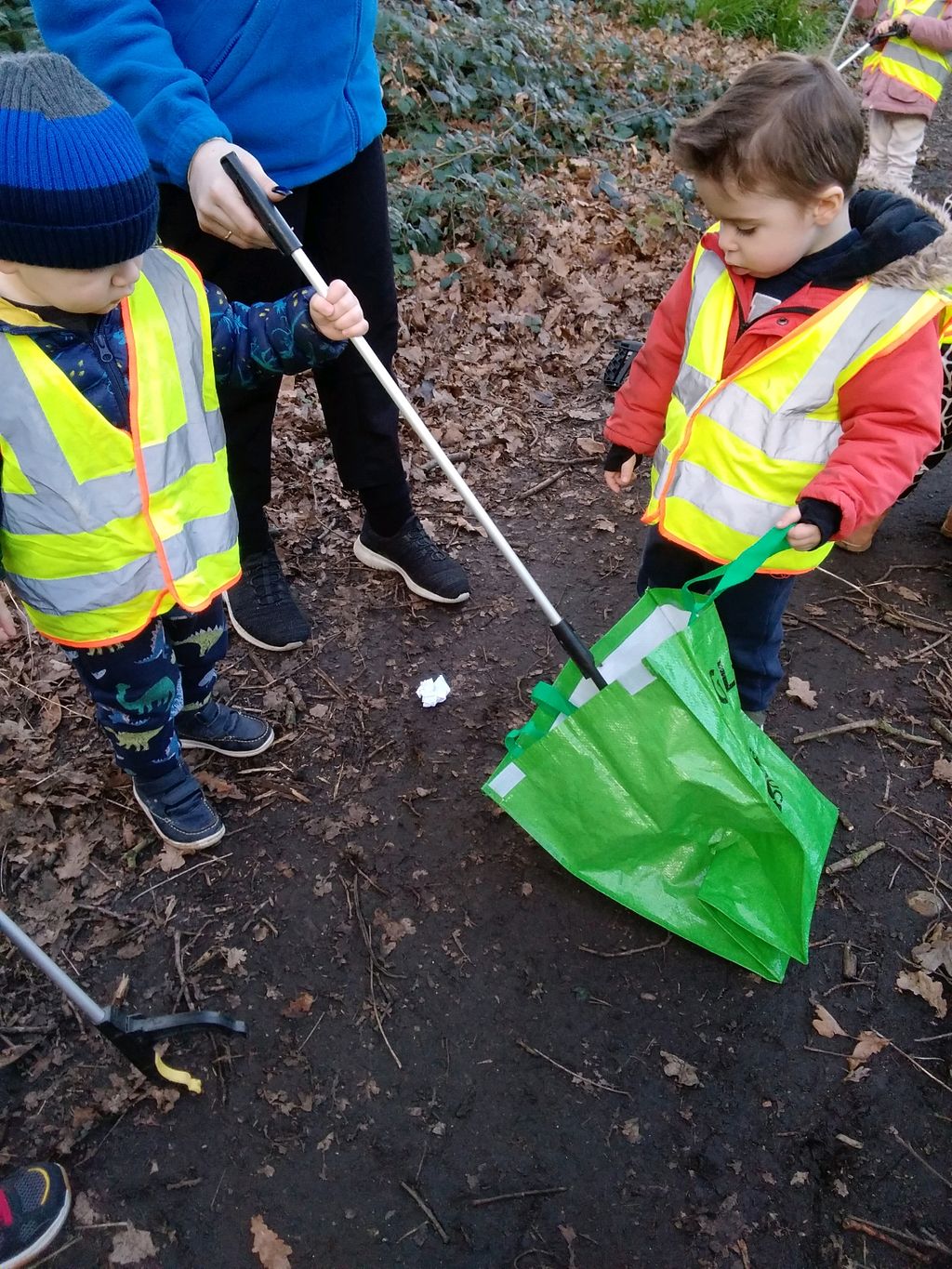 They talked about what went in each bag.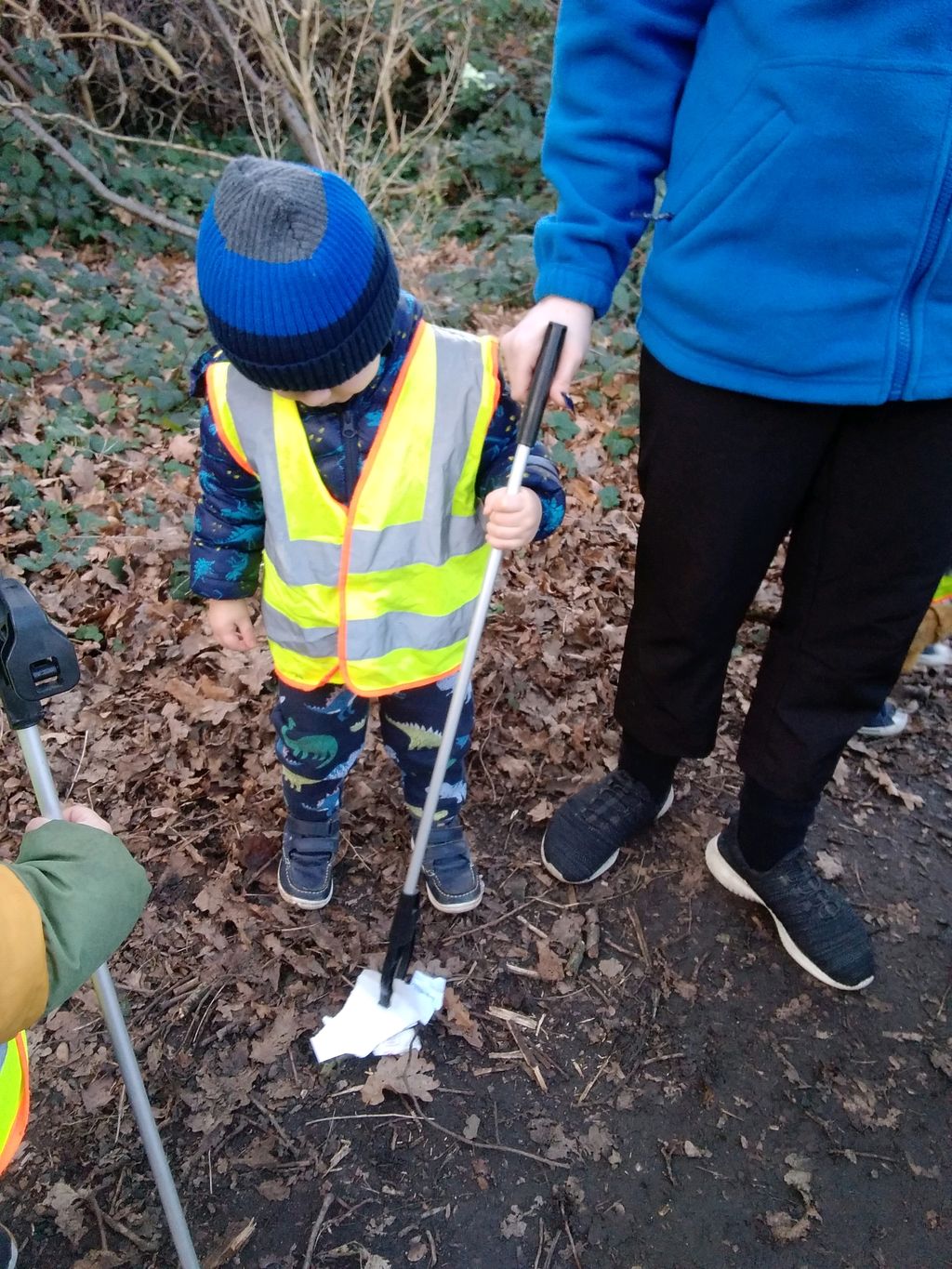 The children practised using the litter pickers.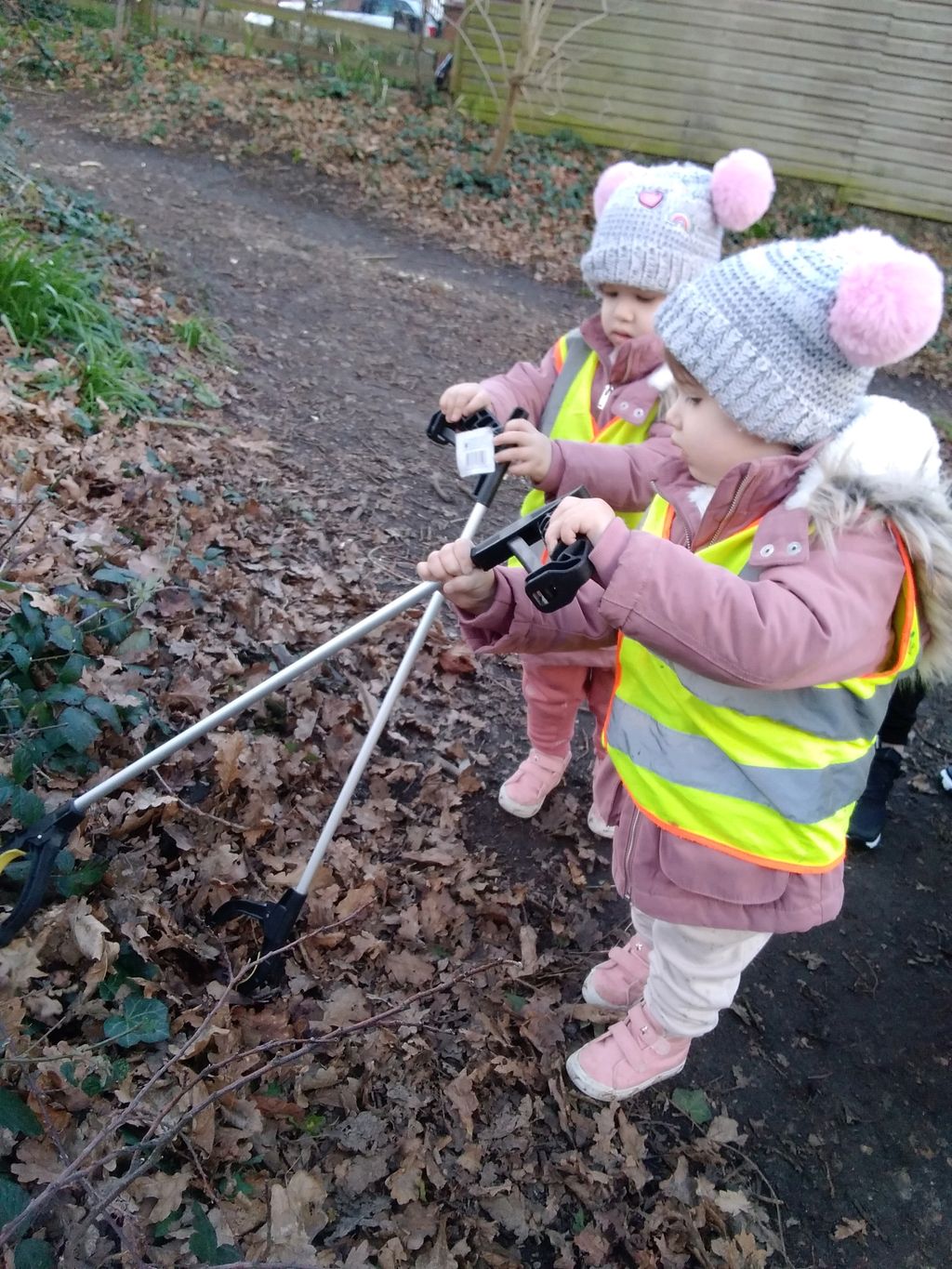 They used hand strength to push the leaver down and pick up litter.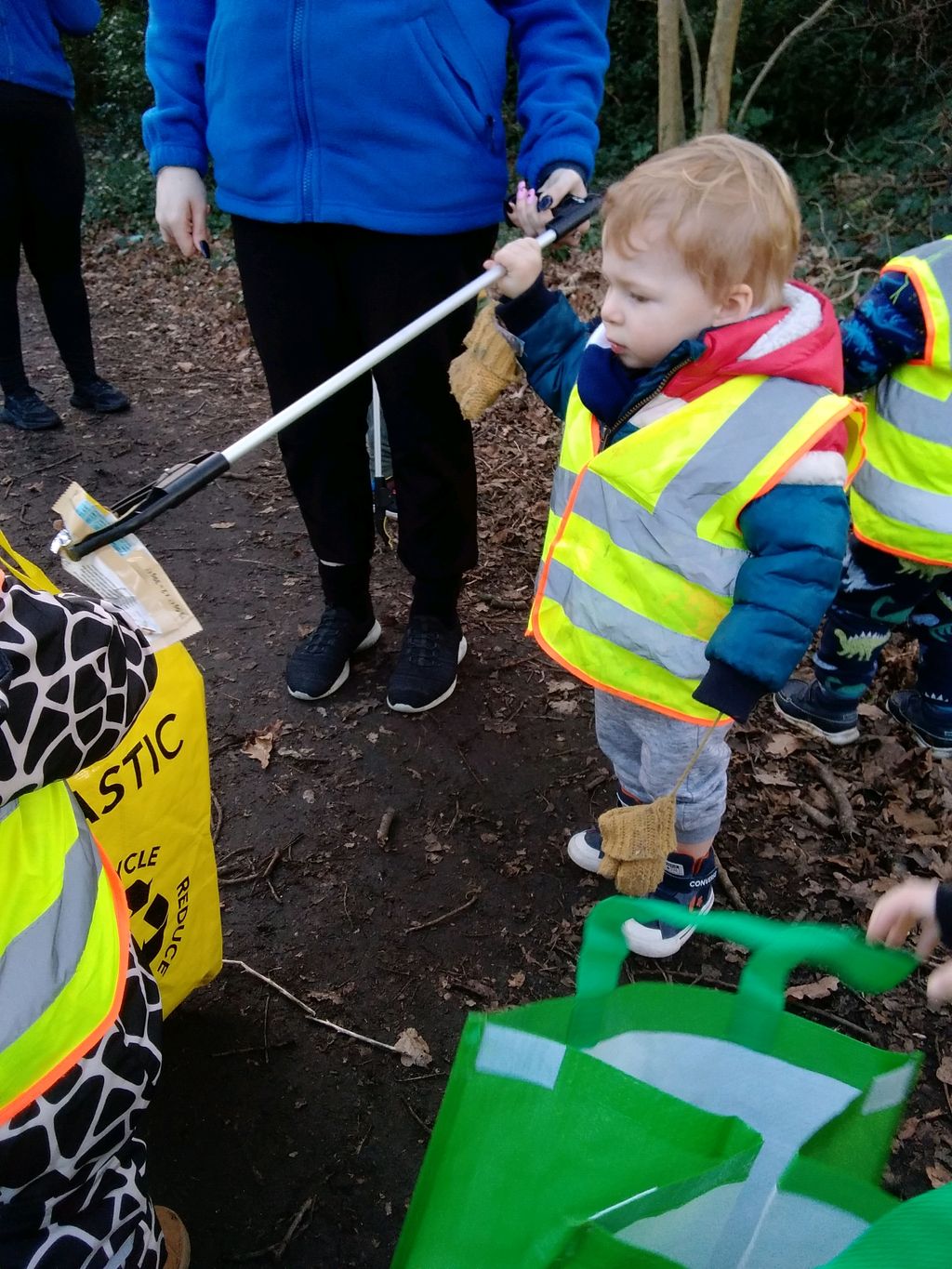 The local environment was left much cleaner.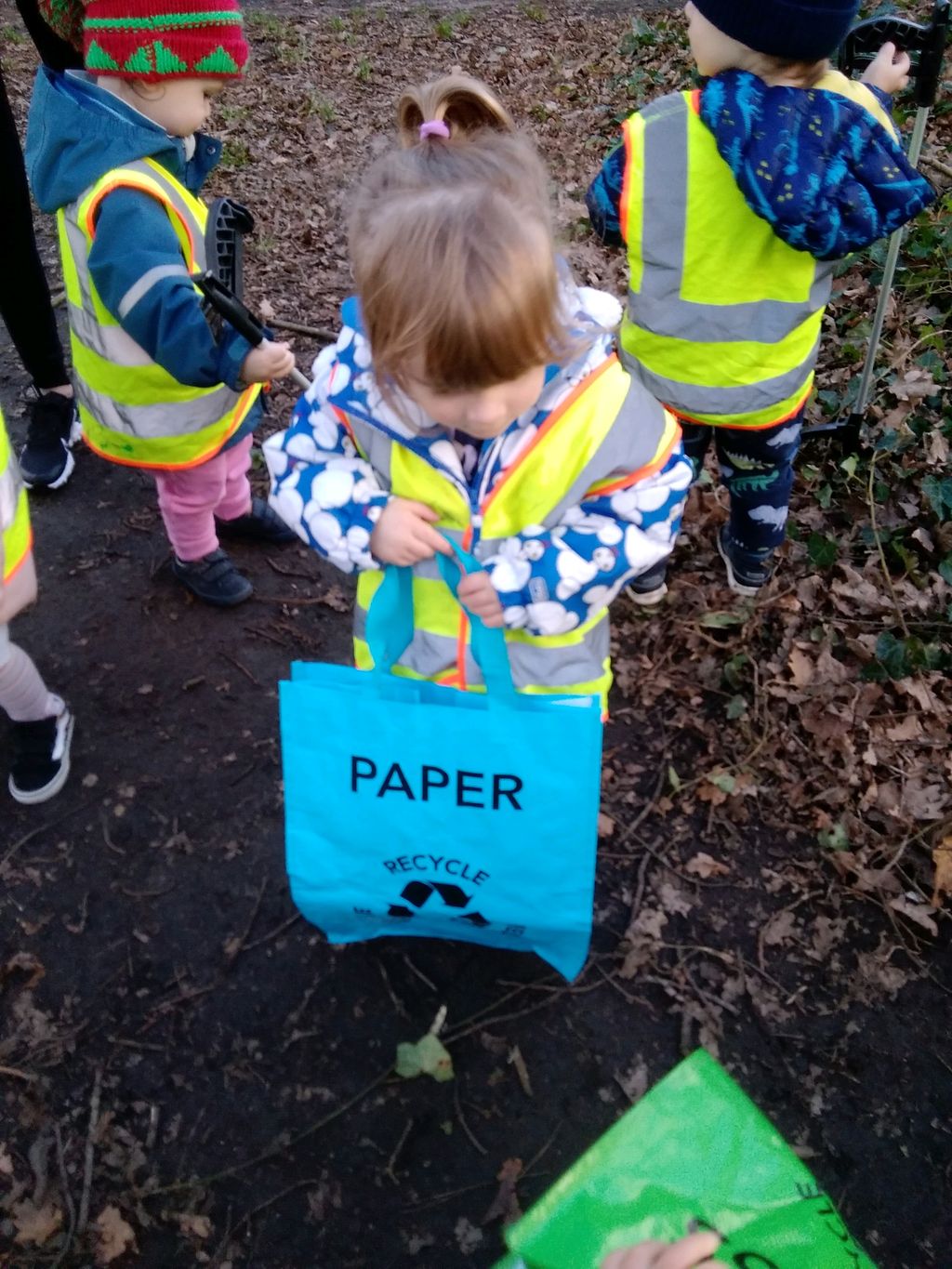 Well done Ladybirds.