Grasshoppers Graduation Ceremony
This year we held our annual Grasshopper school leavers graduation ceremony in the forest.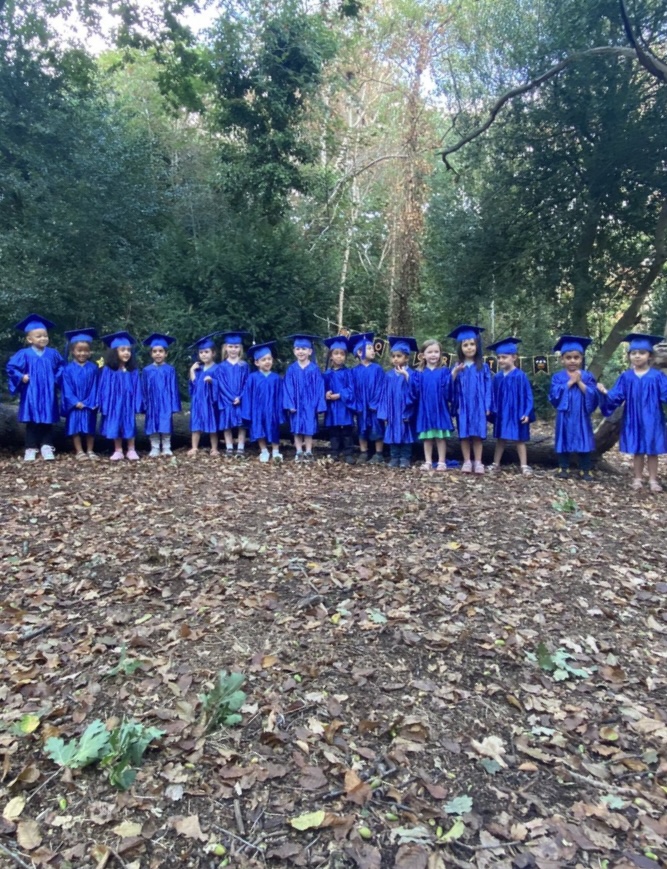 The children have been practicing very hard and all performed brilliantly singing loud and proud for all to hear.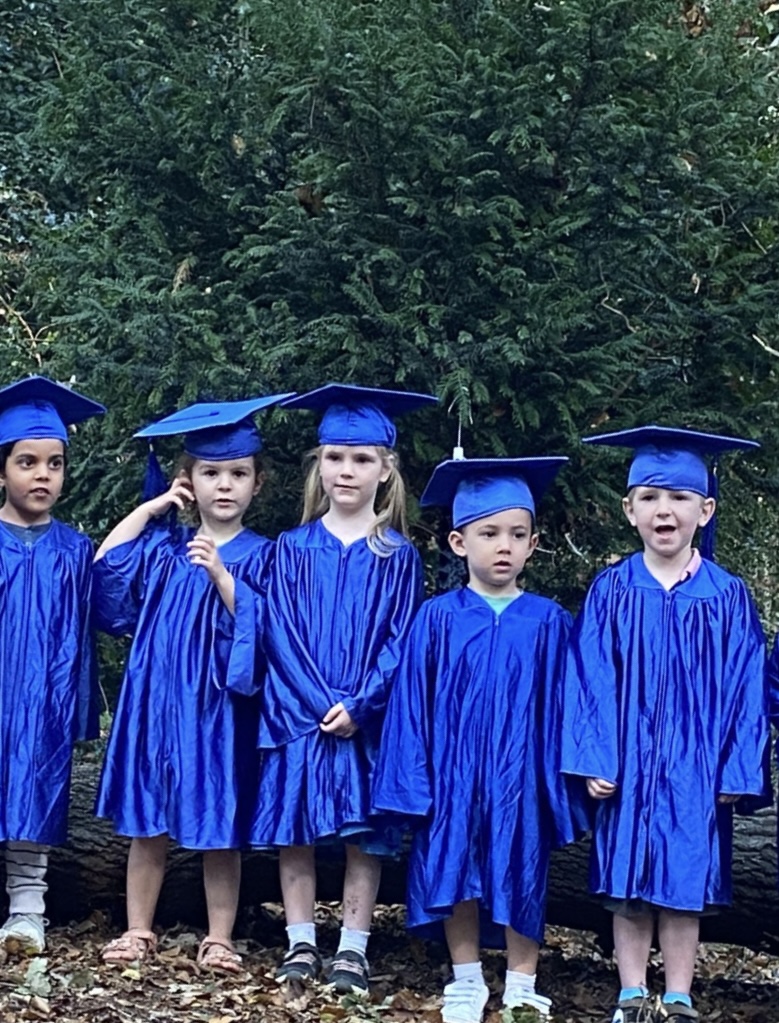 The children all dress up in their graduation gowns and caps.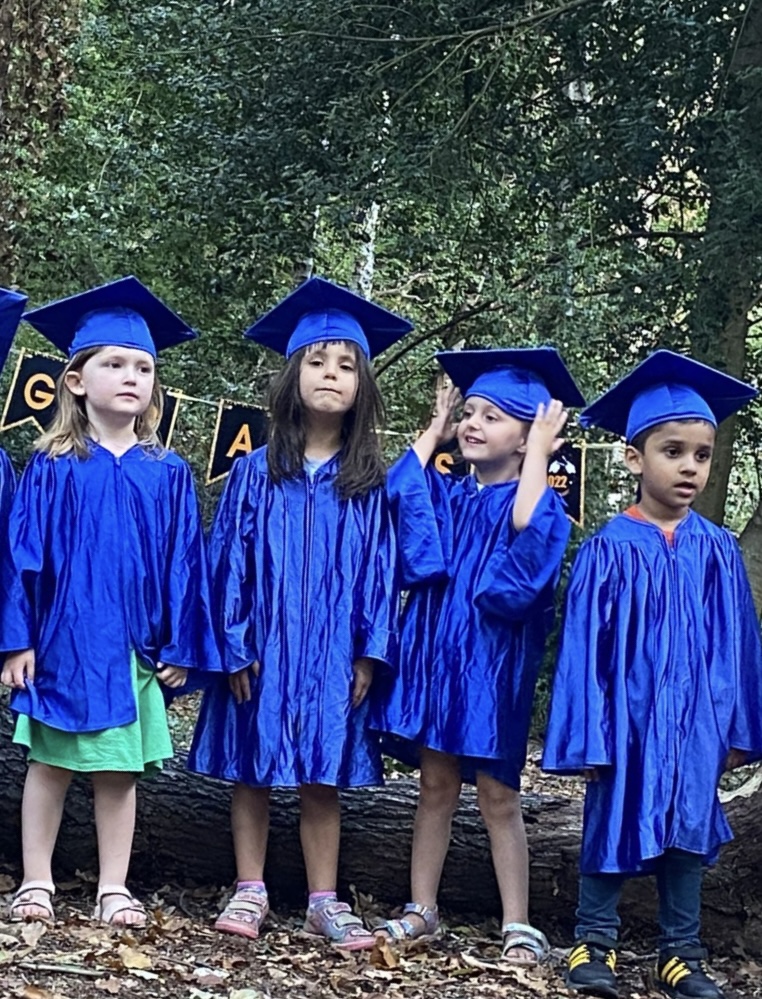 The children were then called up individually to collect their certificates while everyone clapped and cheered.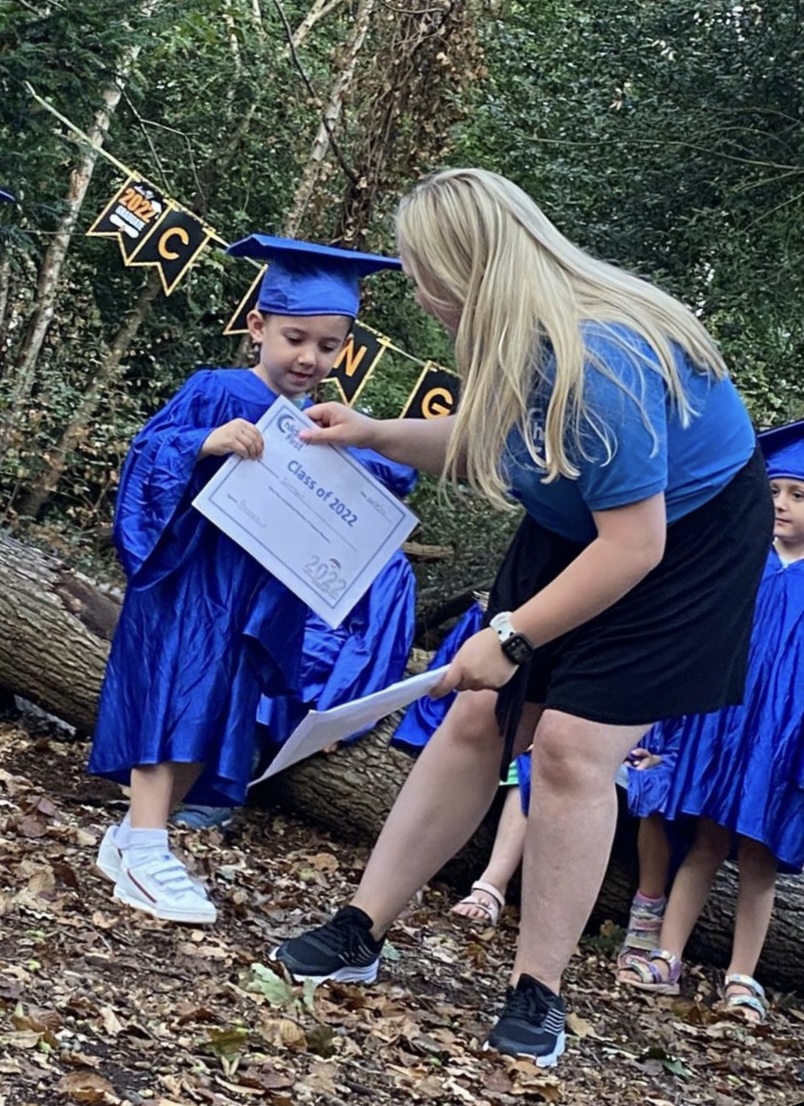 Lots of families came to watch and we had a wonderful afternoon.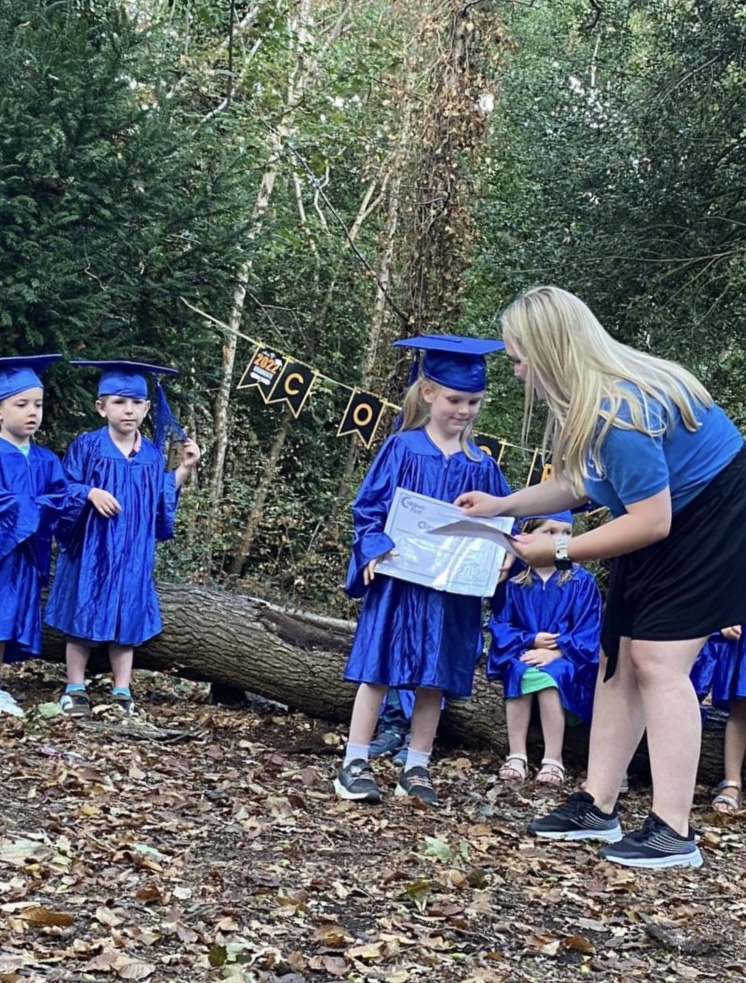 It has a been a real pleasure looking after the children and we wish all of our leavers the most success in big school!