Watermelon Exploration
The Ladybirds visited the local shops to buy some watermelon.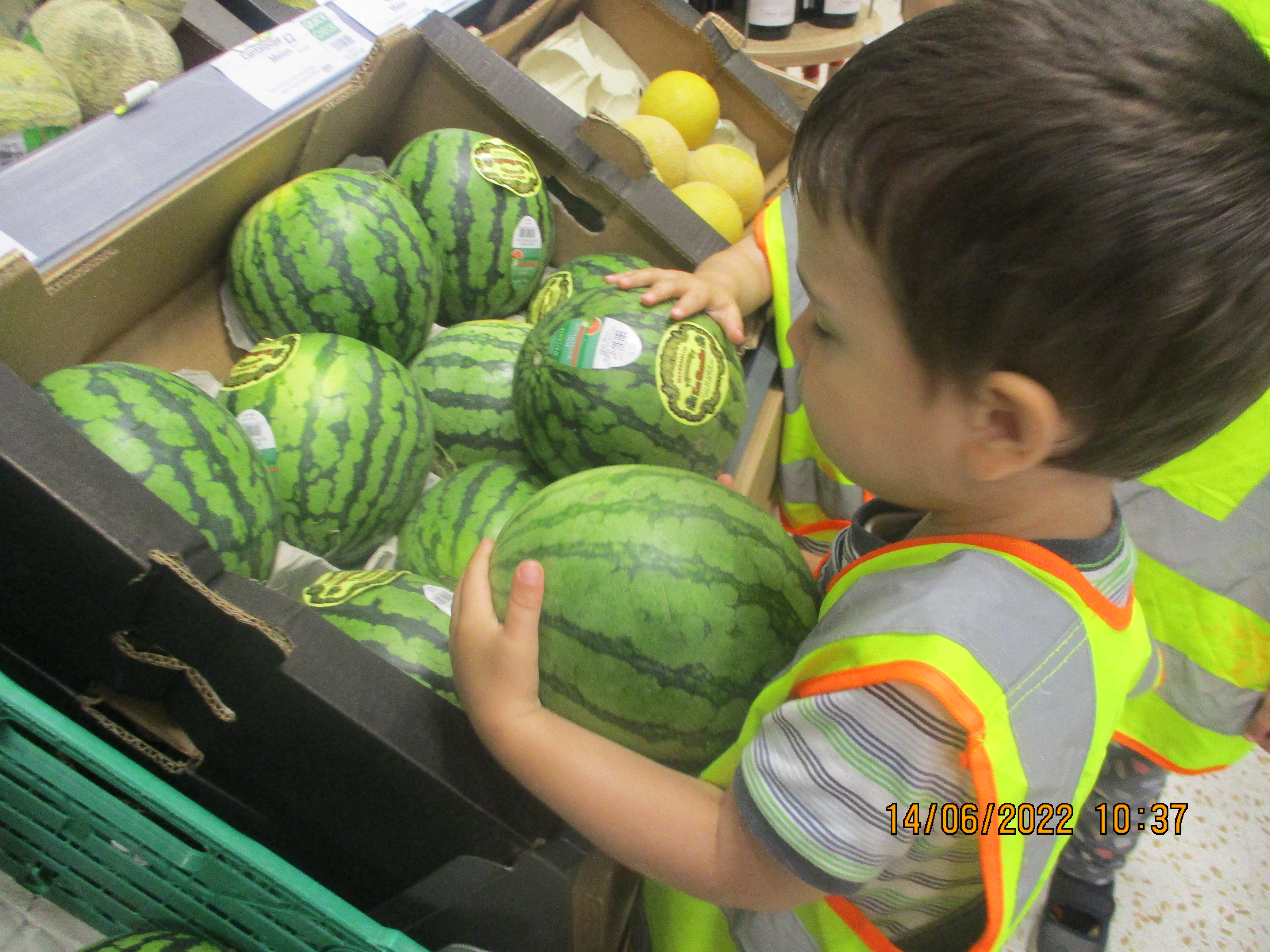 They found them inside the shop and added them to the trolley.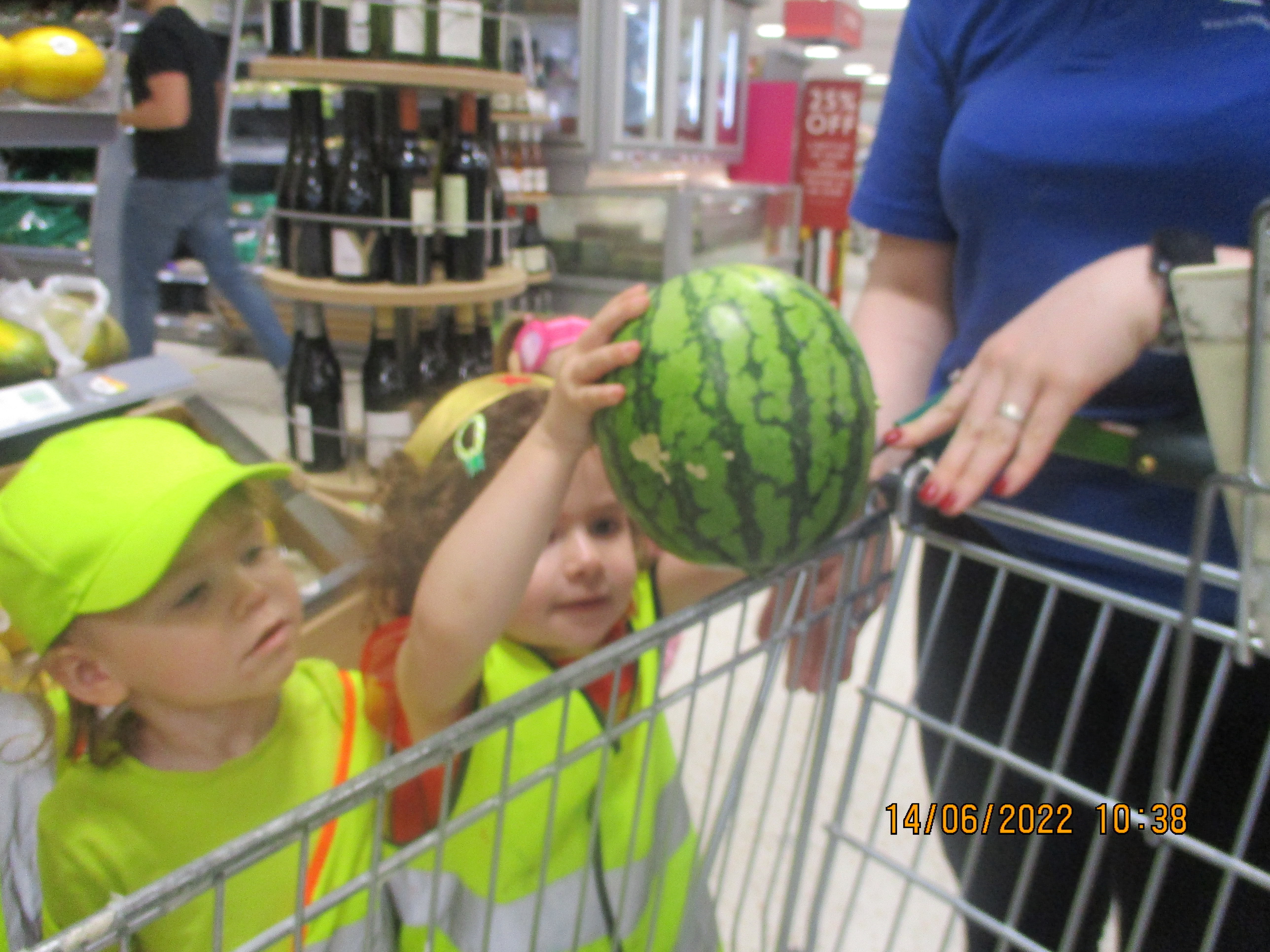 Lifting them carefully and discussing the weight as a they transported them.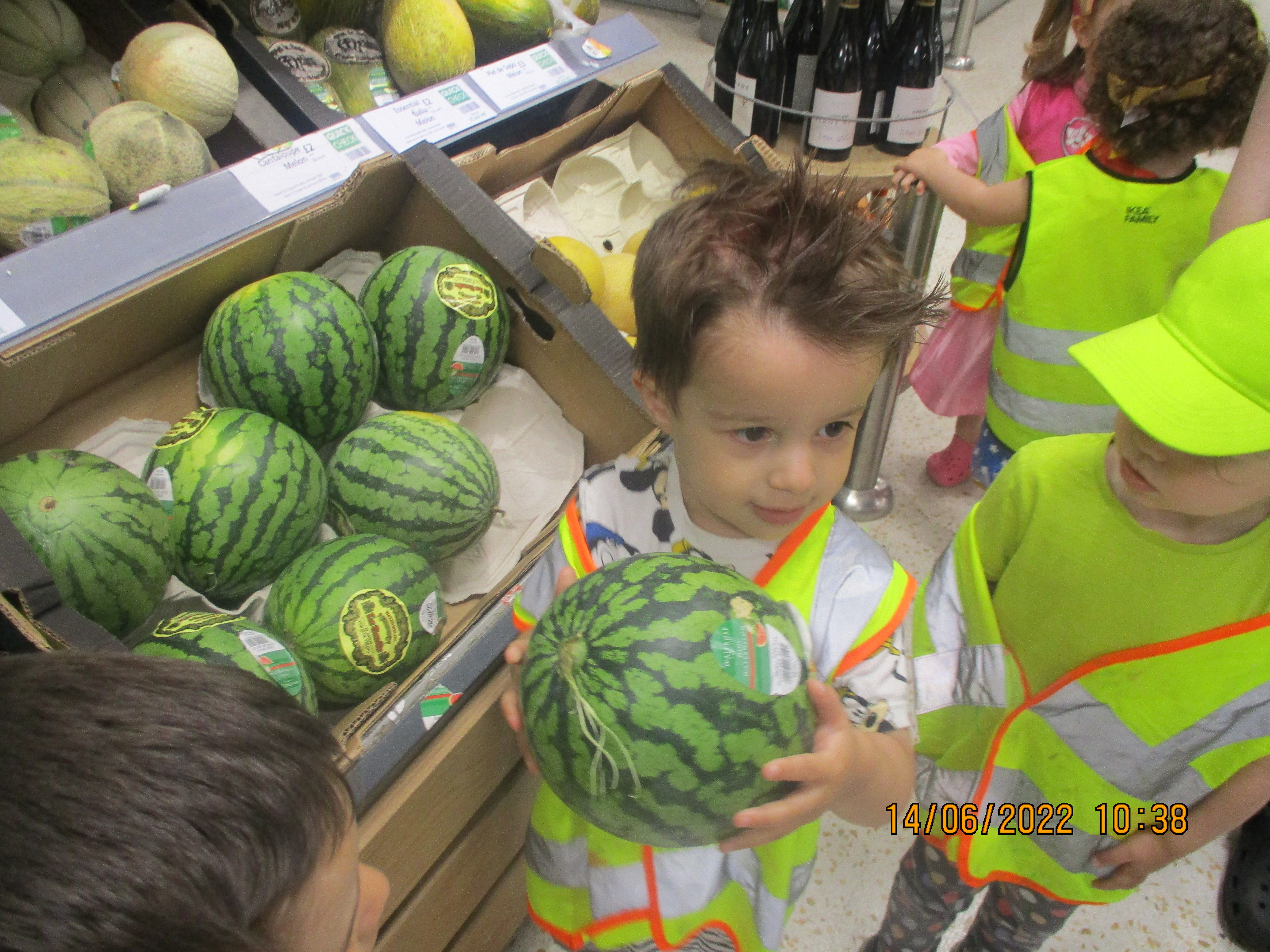 They paid for the watermelon and brought them back to nursery.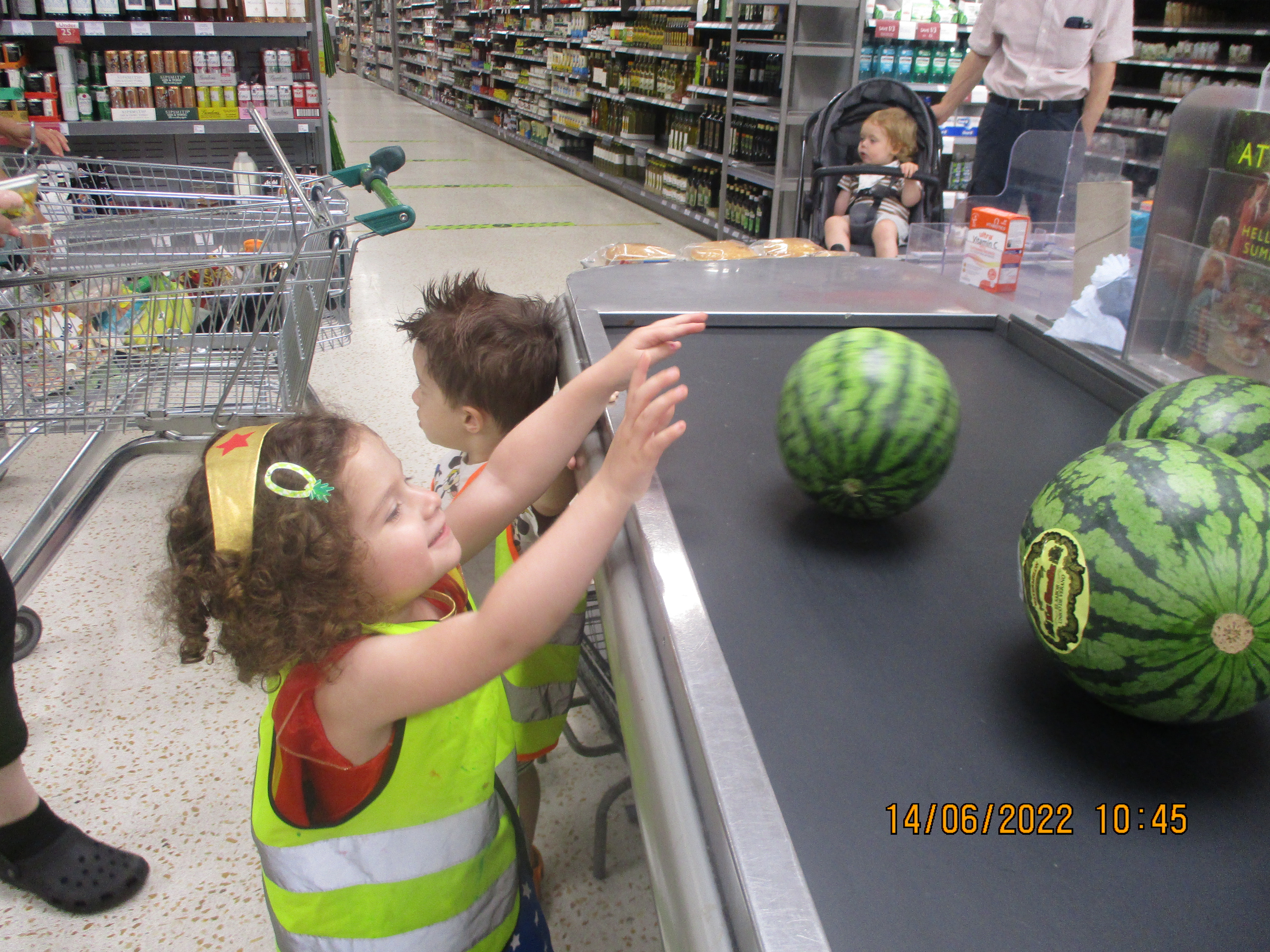 Back at nursery the watermelons were cut open.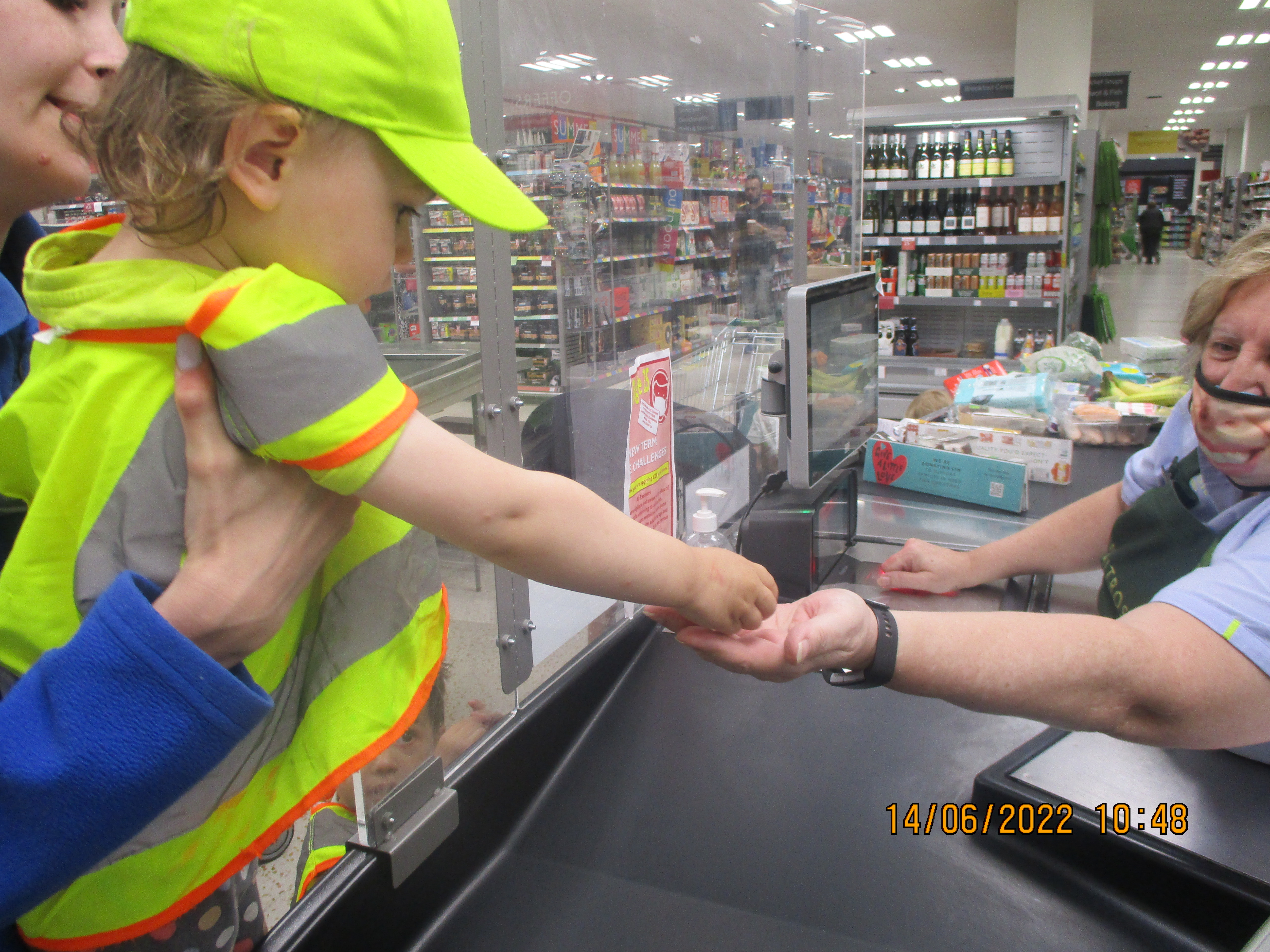 The children explored what was inside.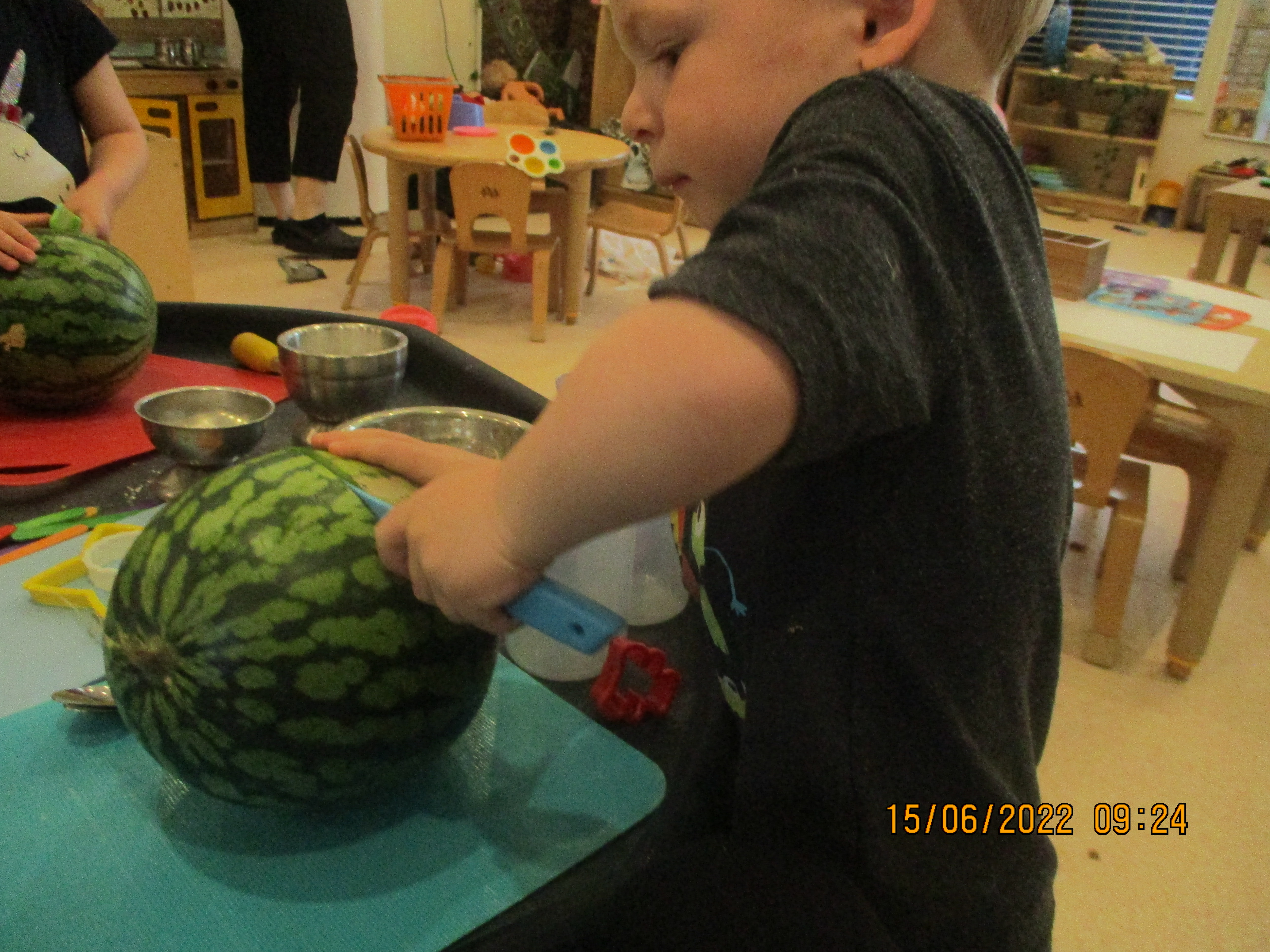 The watermelon was scooped out well by the children using spoons.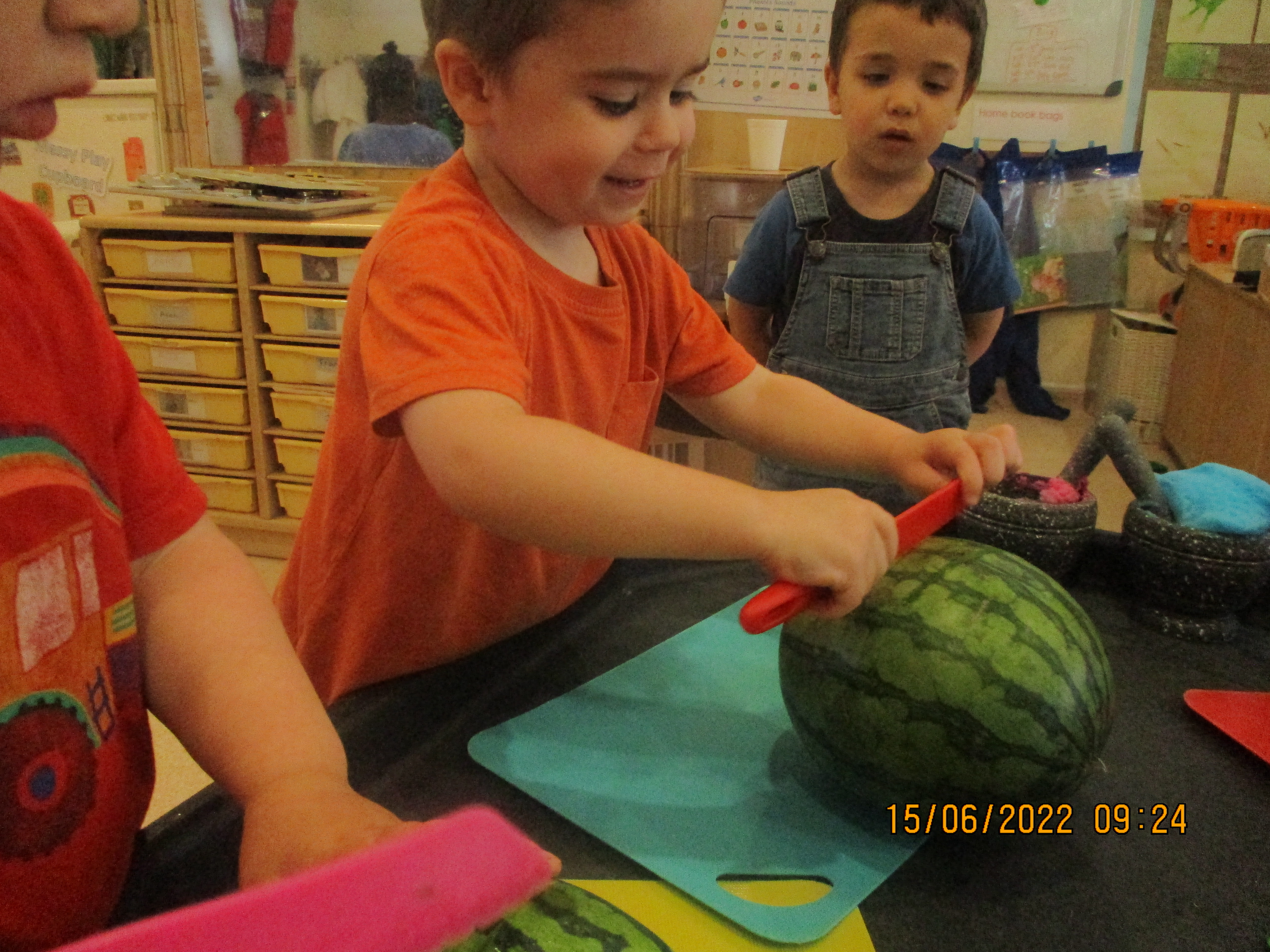 Everyone tasted the watermelon and added it to a bowl.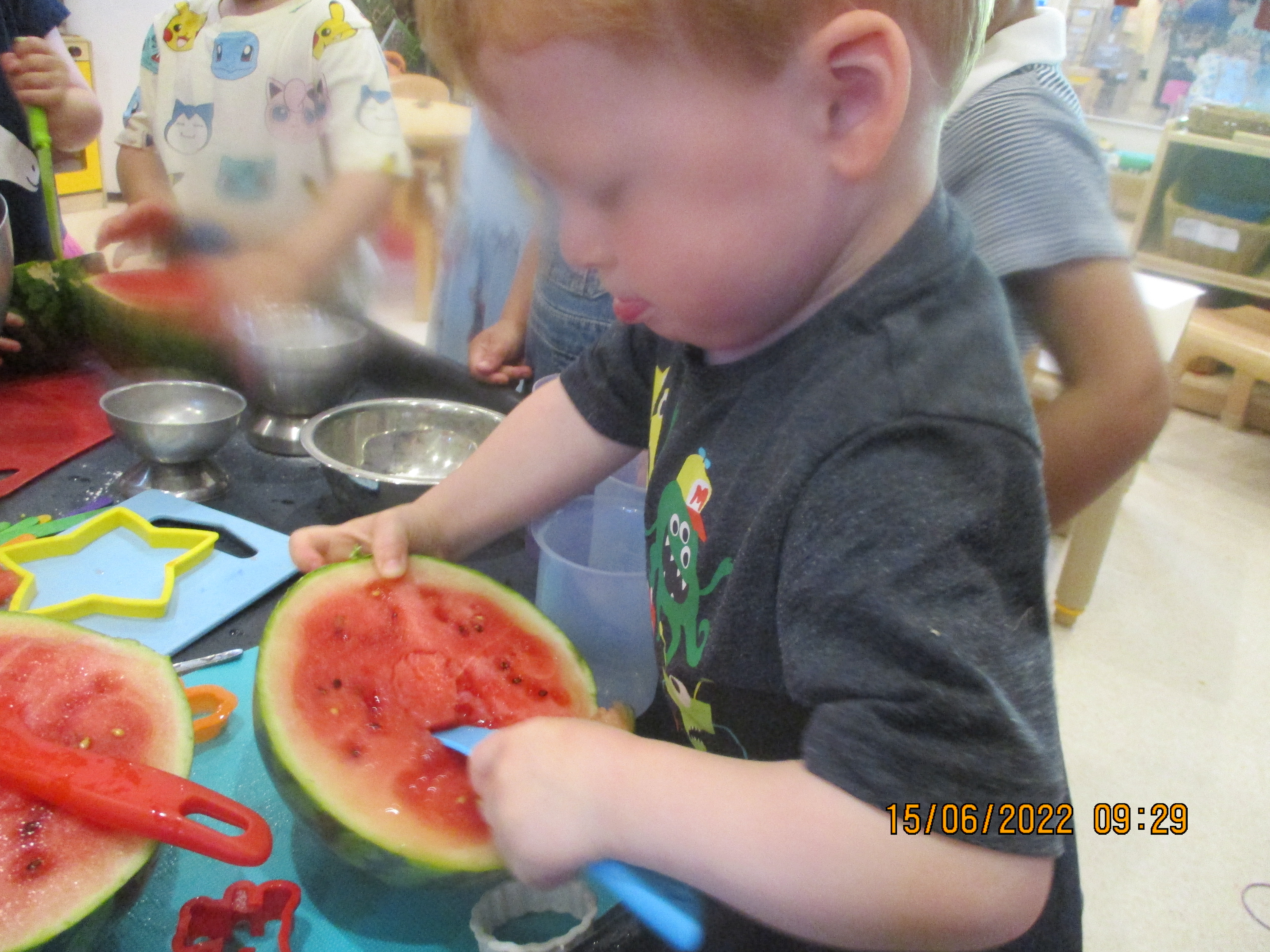 The watermelon was mashed and crushed as the children explored the texture.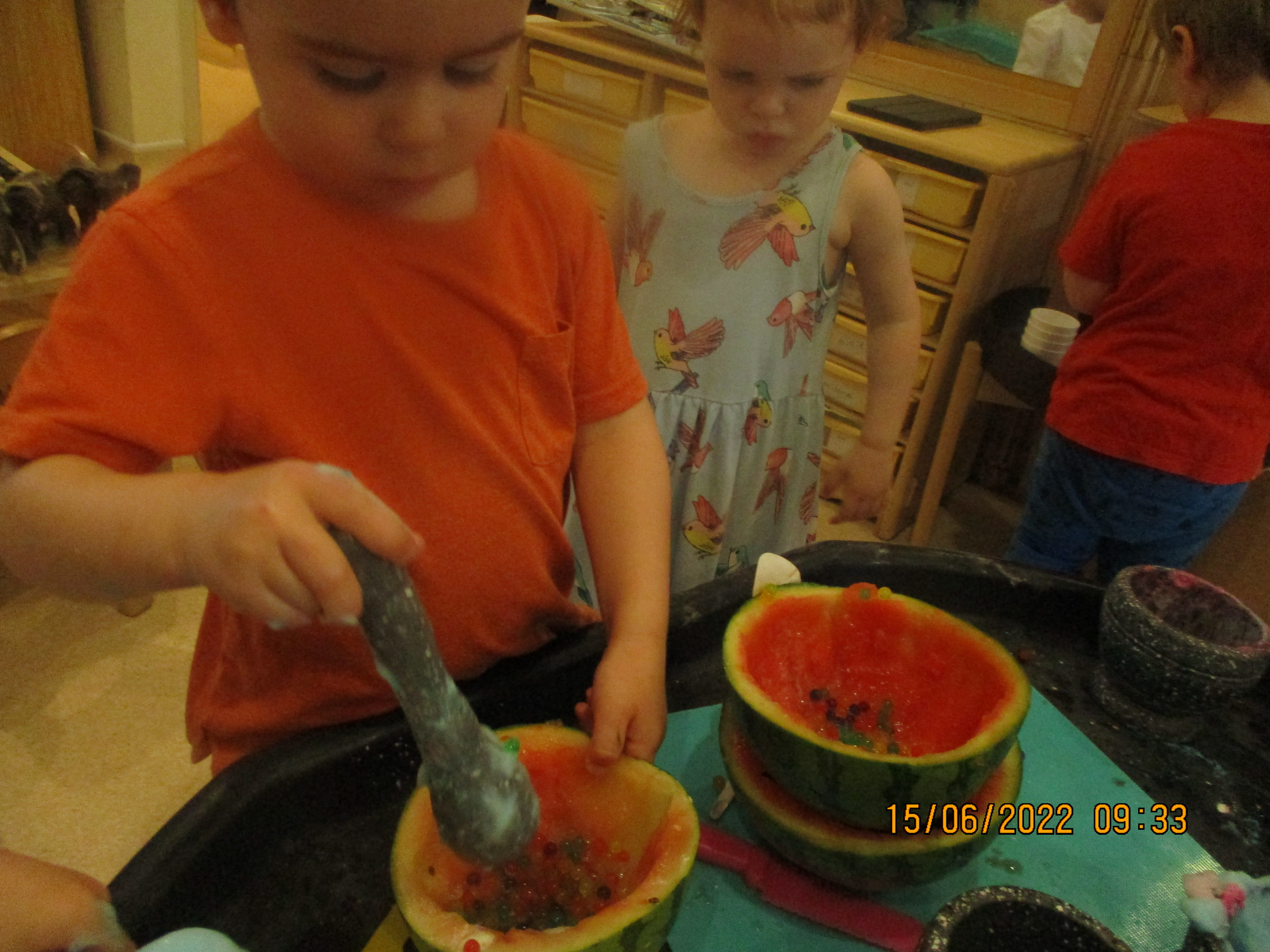 Once the watermelons were empty the children explored the sensory experience of adding various wet and dry messy play materials.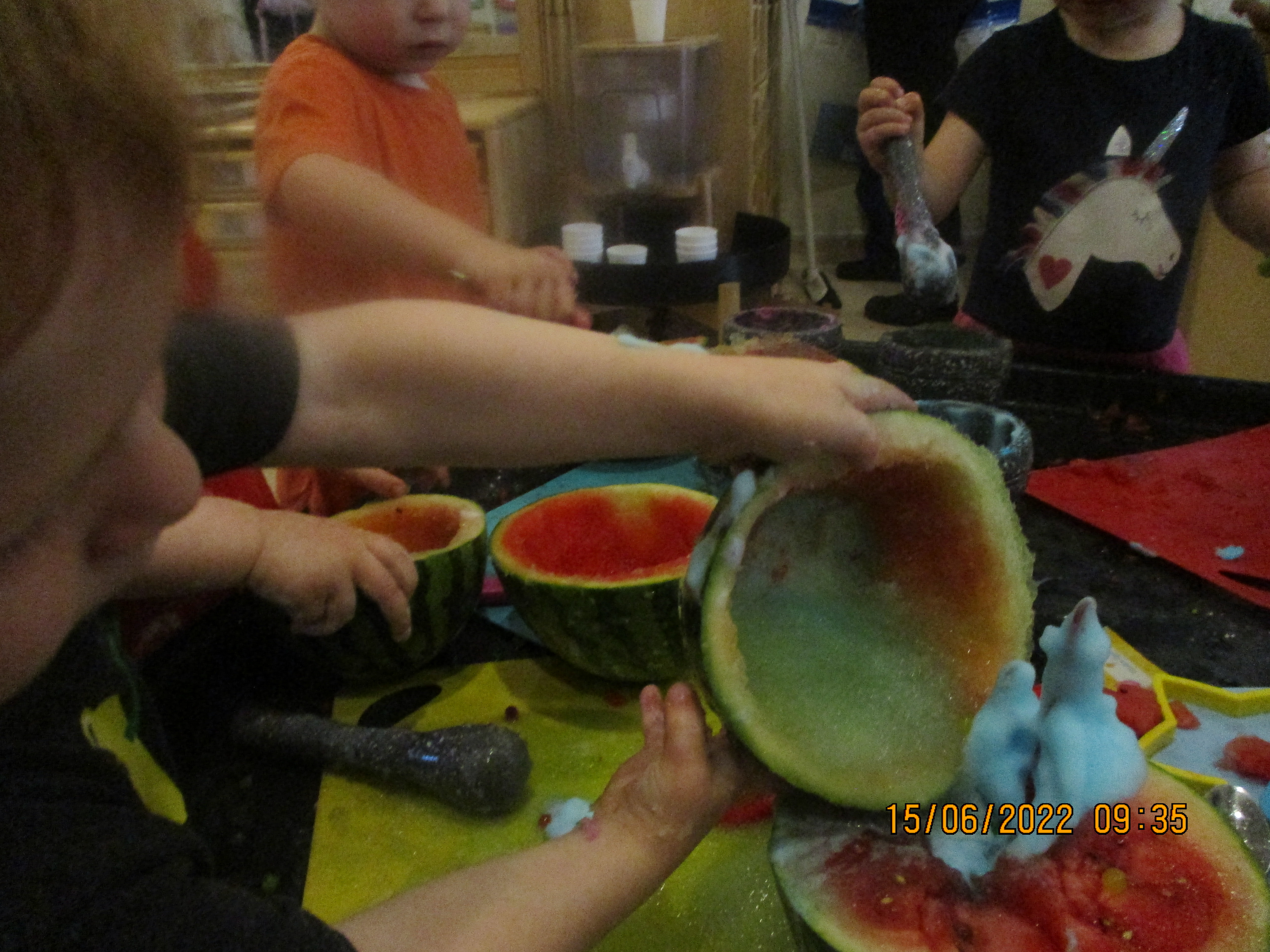 Exploring through trail and error as the texture changed.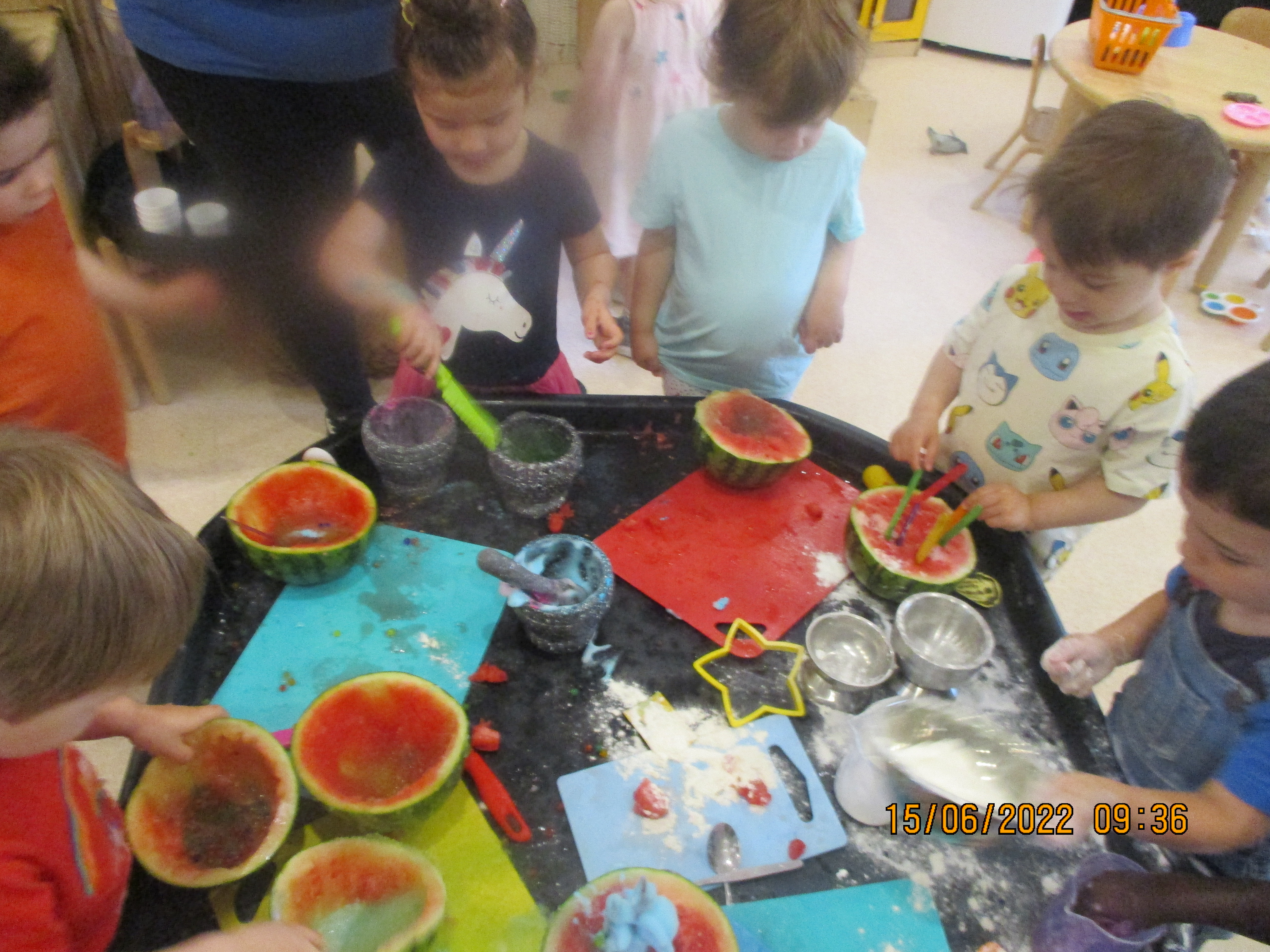 using a variety of tools to explore hand eye co-ordination and gross motor skills.