Postal Worker Visit
The children were very excited to have a visit from postal worker Vince as part of our people who help us theme.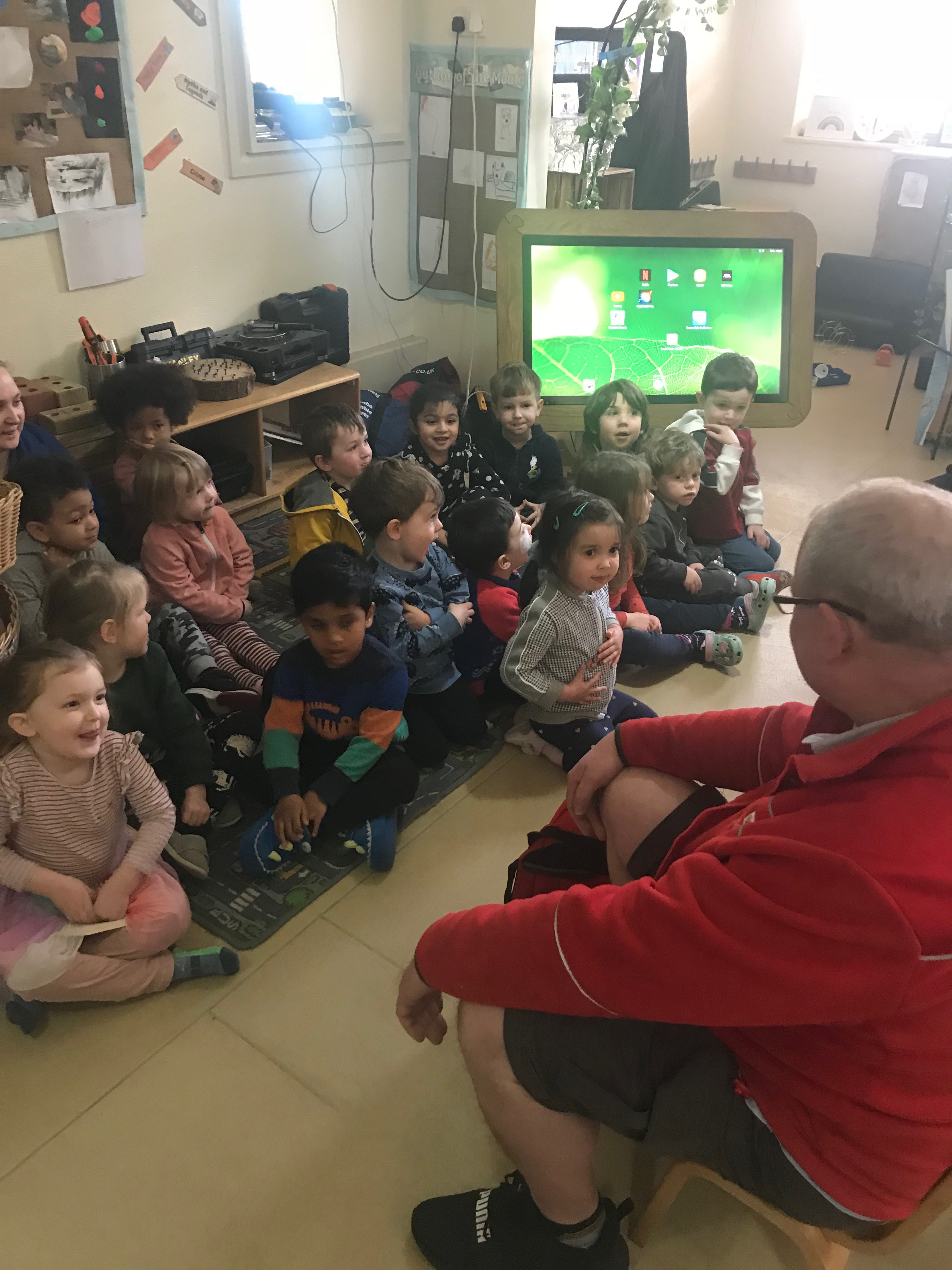 Vince spoke to the children about his role as postal worker.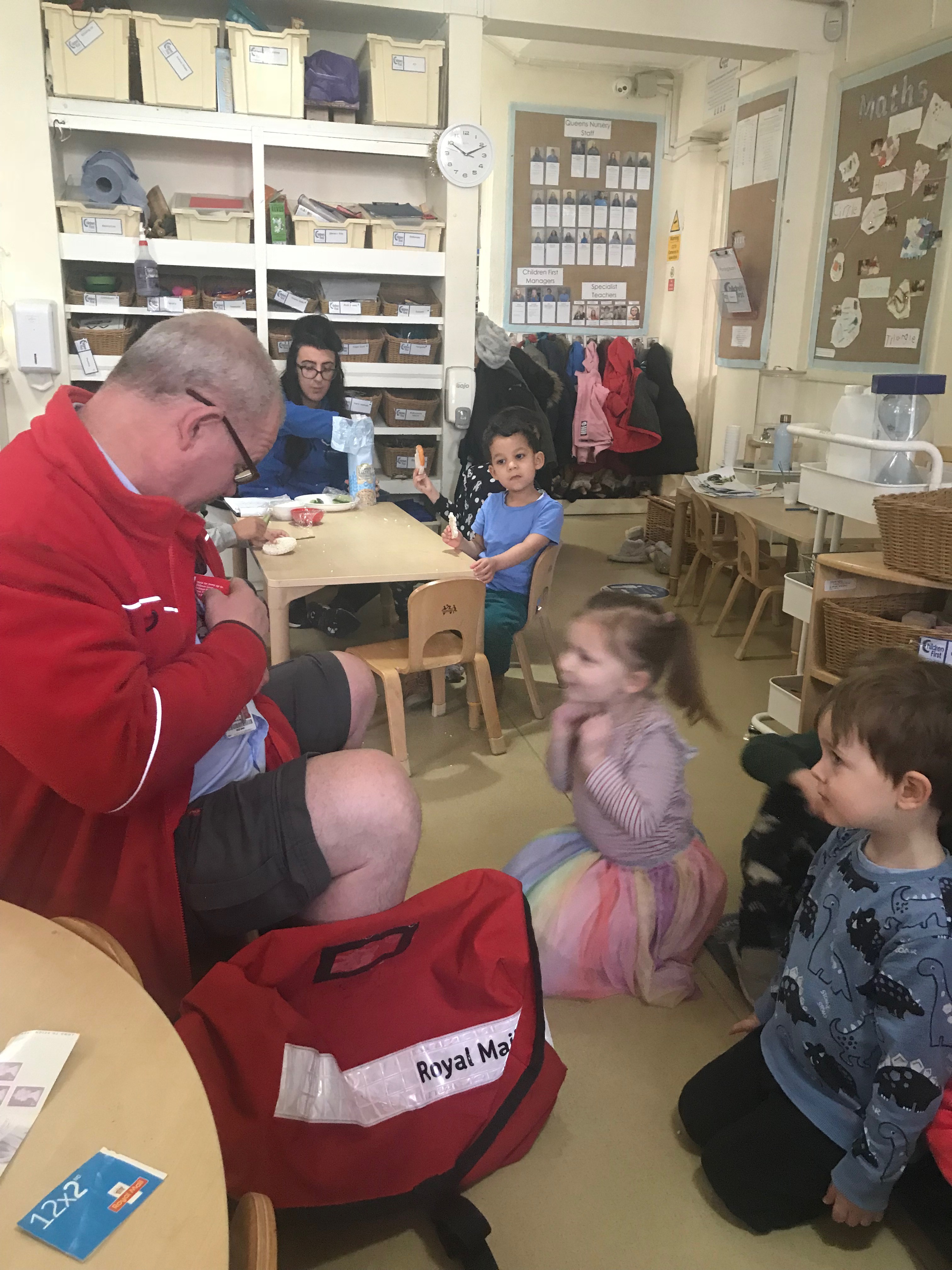 He talked about what he does on a daily basis.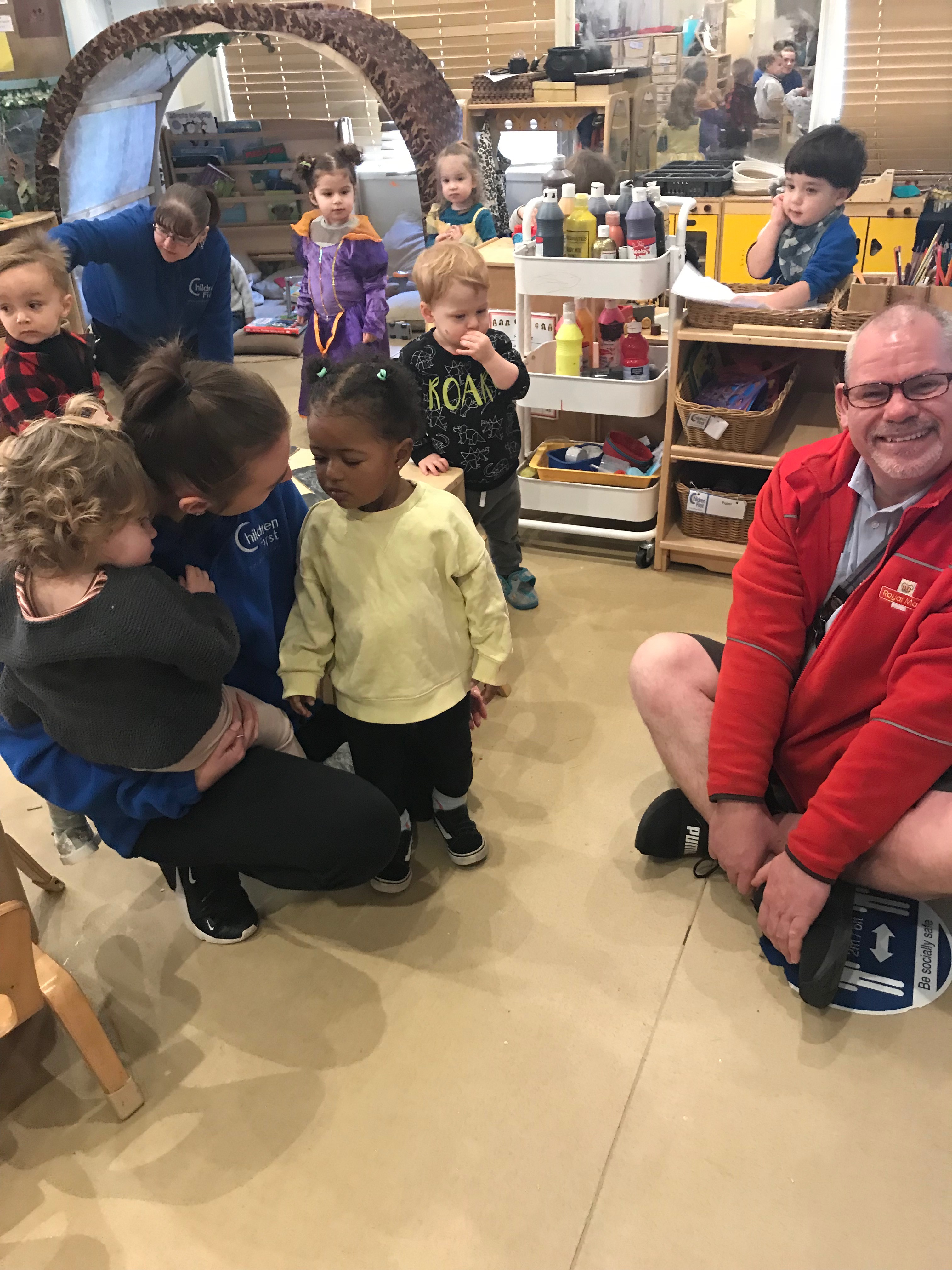 Such as collecting the mail and delivering it to homes and businesses. 
The children looked at Vince's uniform and ID card.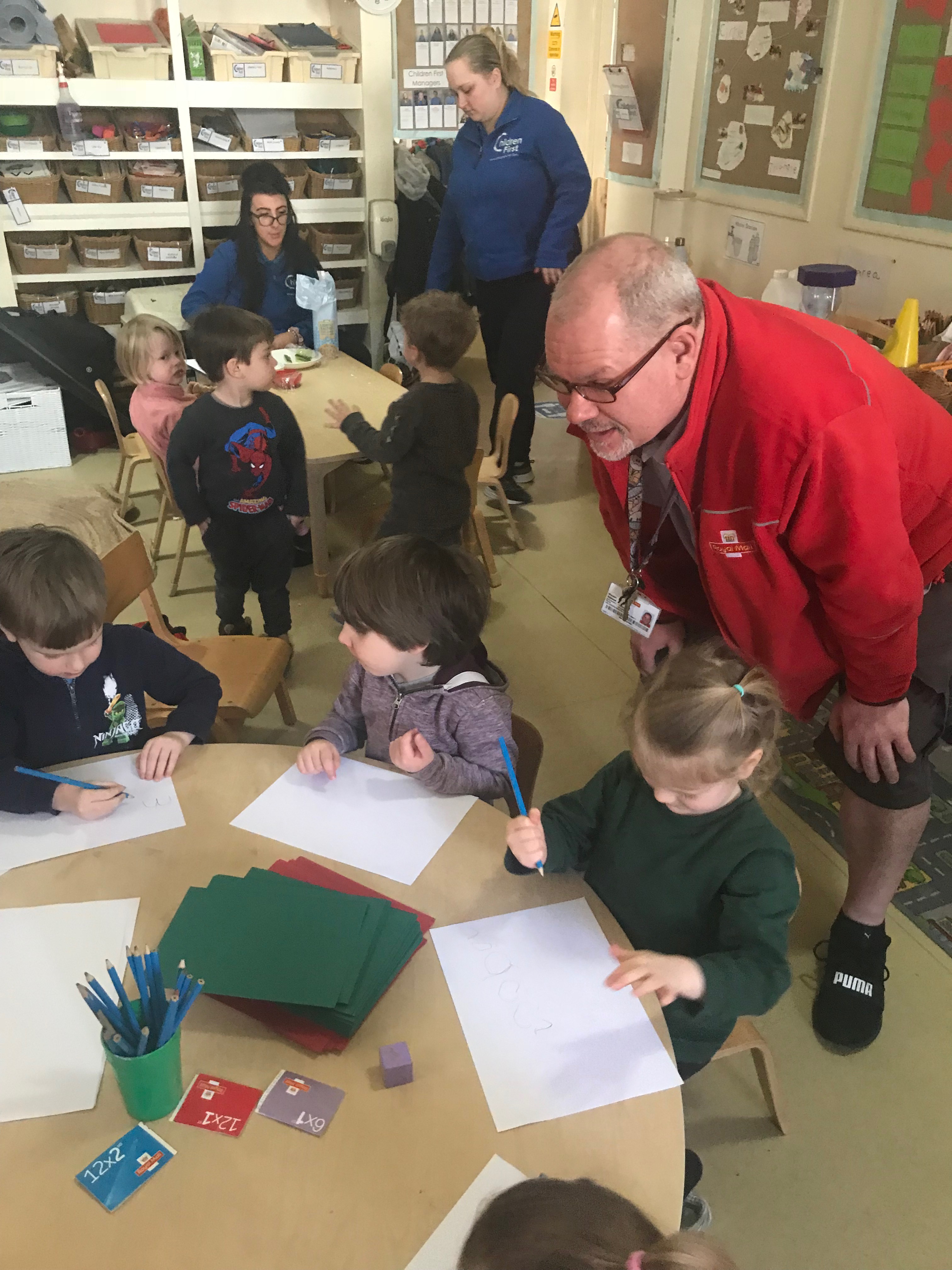 They also looked at letters and what happens to the letters.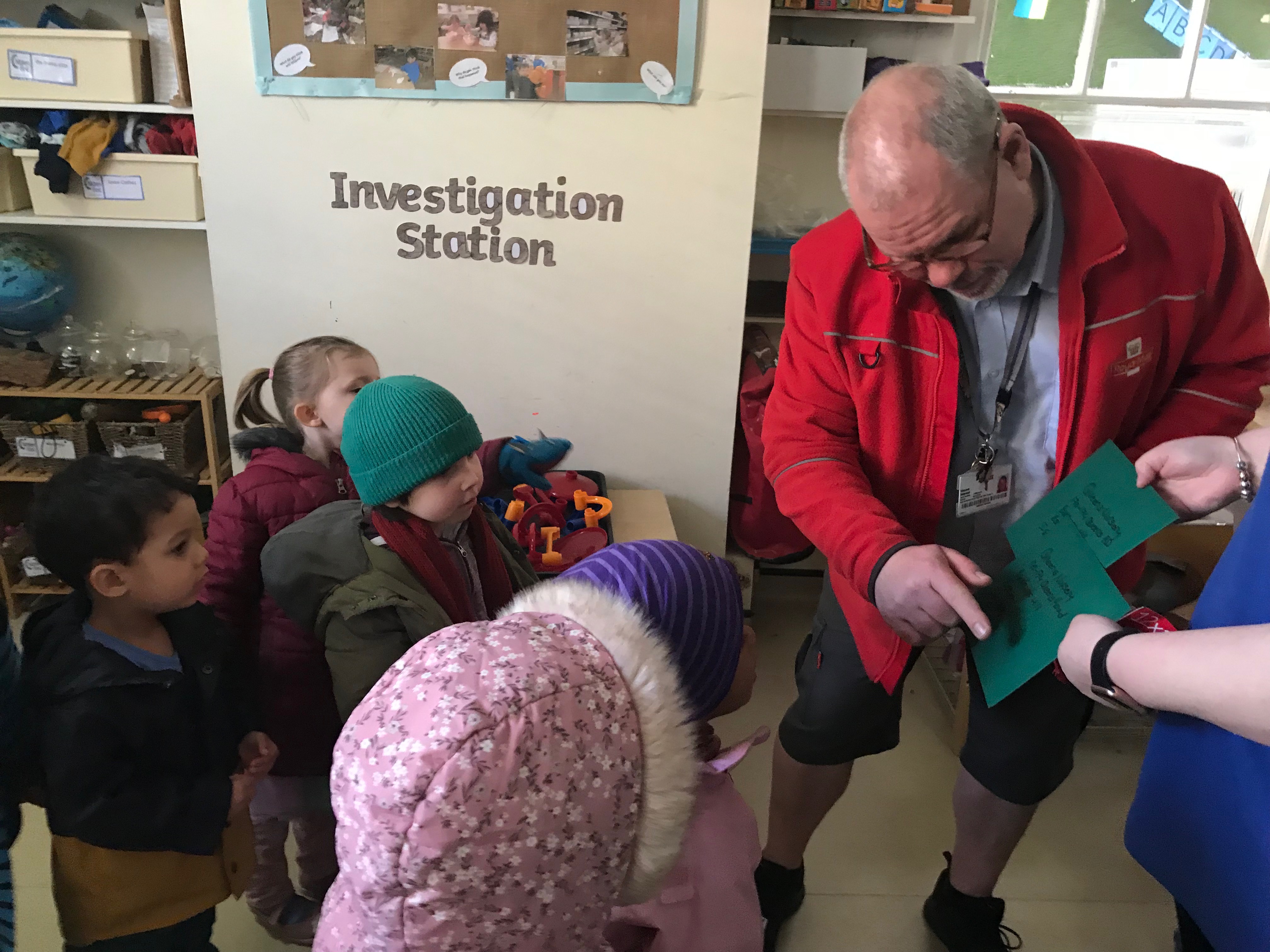 The children decided to write their own letters.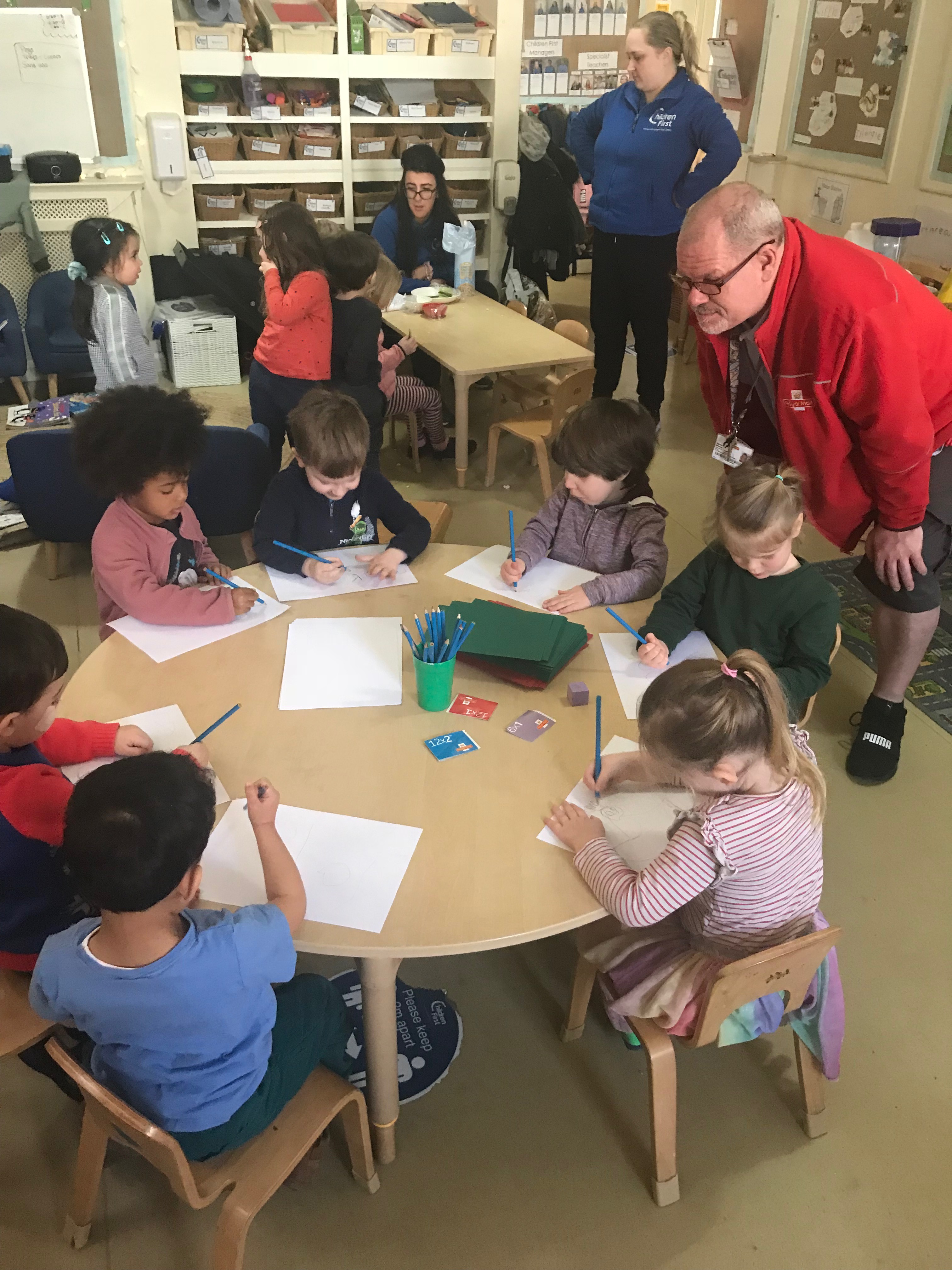 They added them to an envelope and put stamps on the front.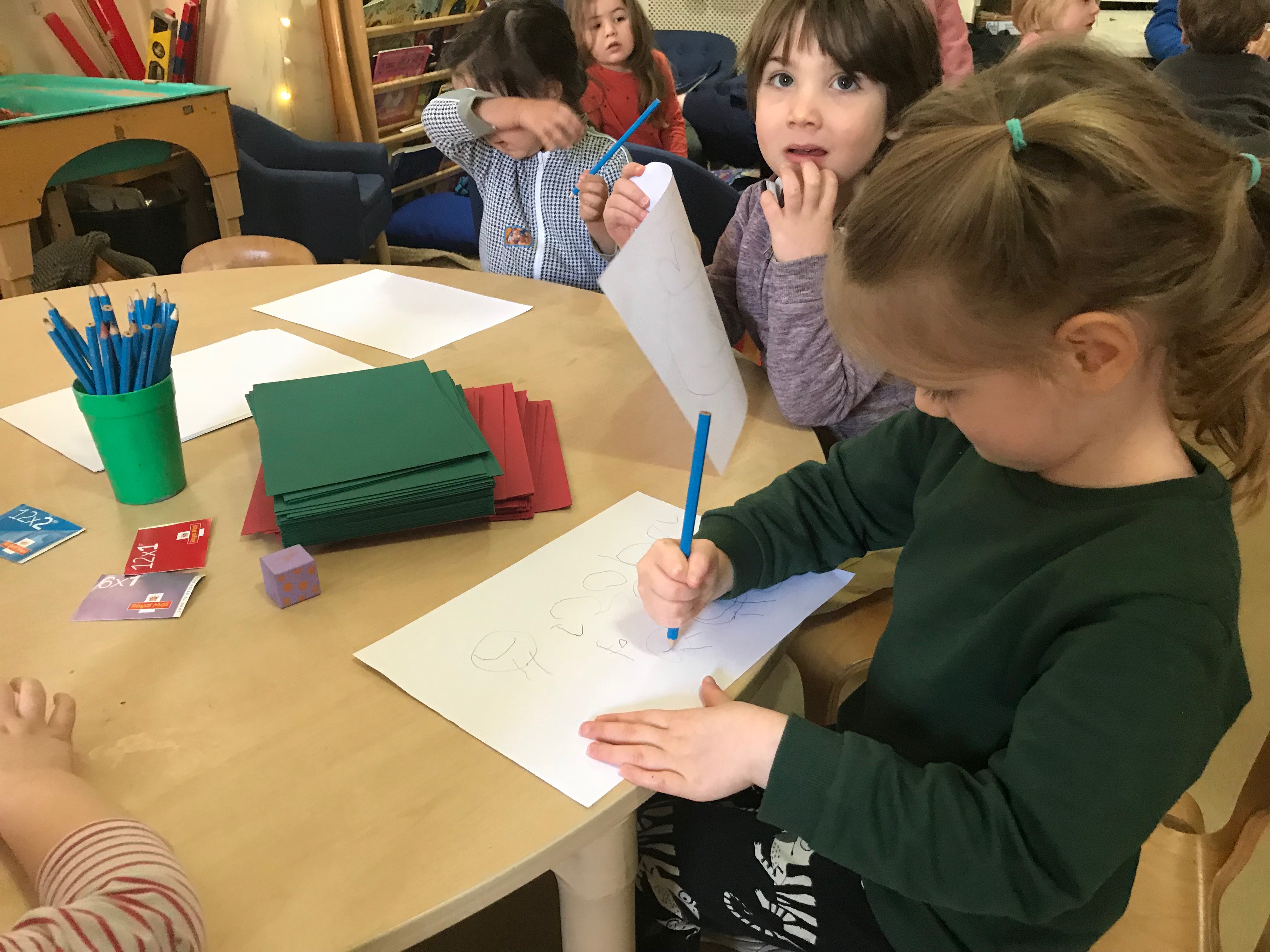 They talked about what the stamps were for.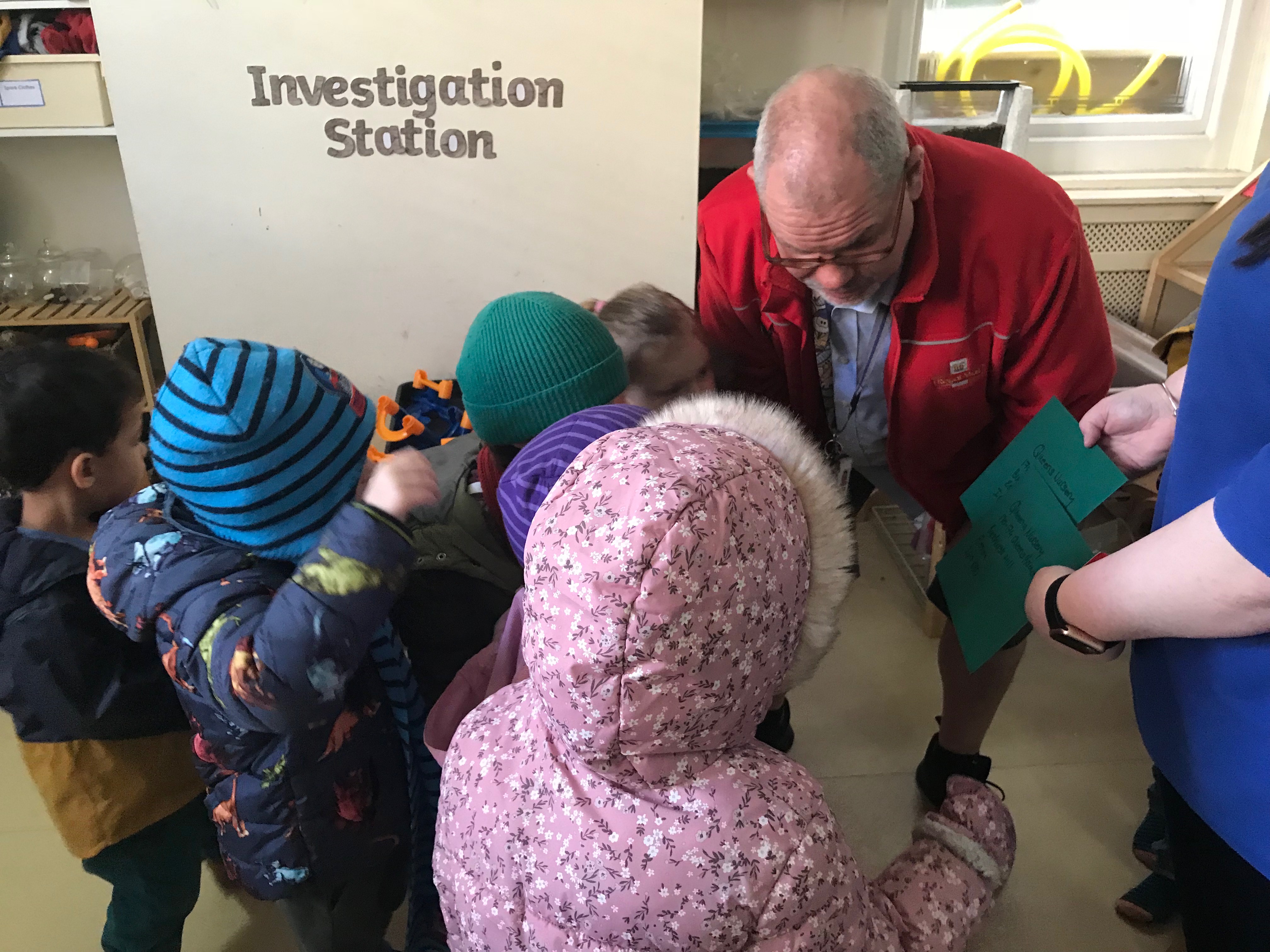 Then they took the letter to the post office.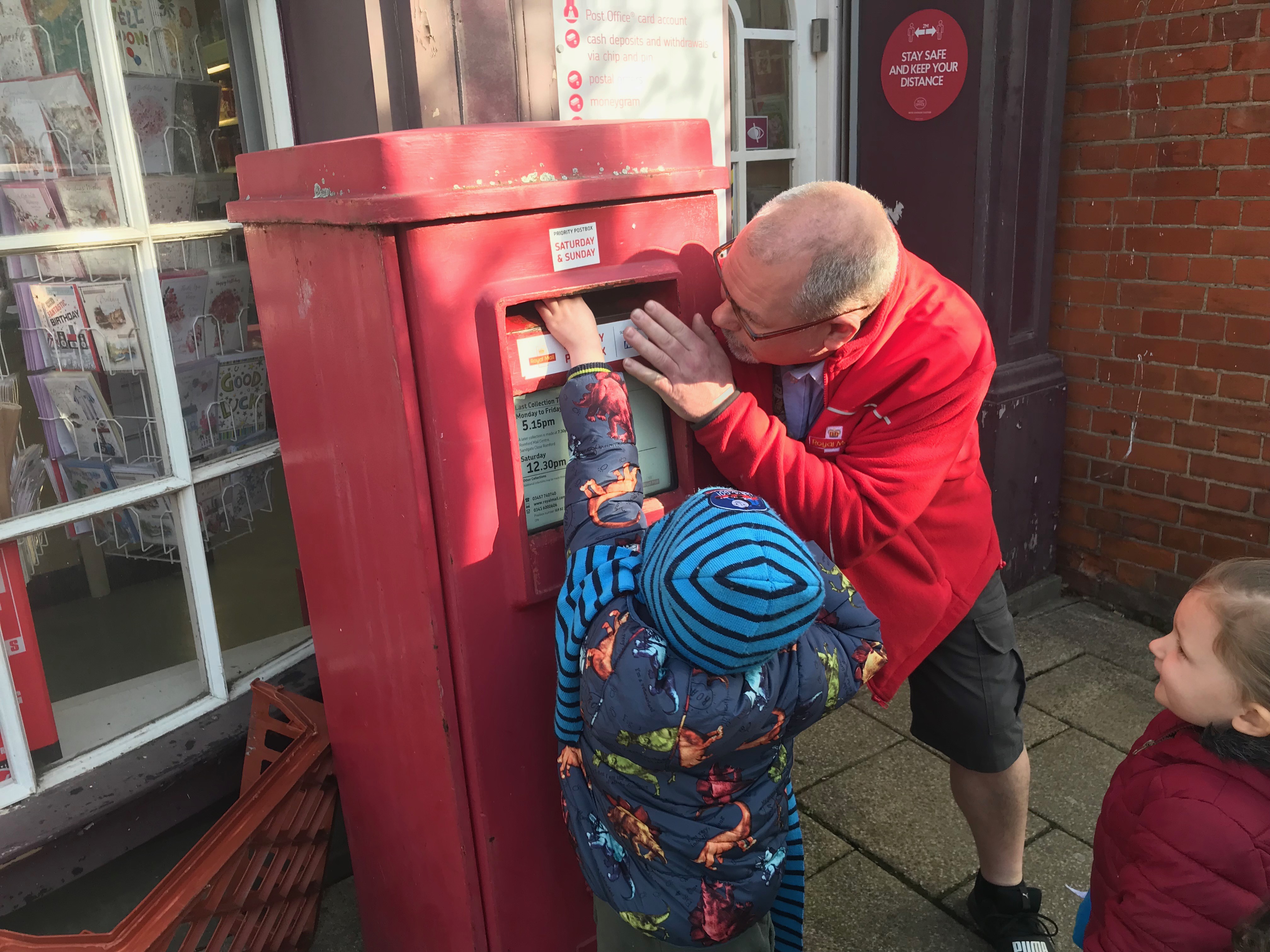 The letter was put through the letter box on the post box.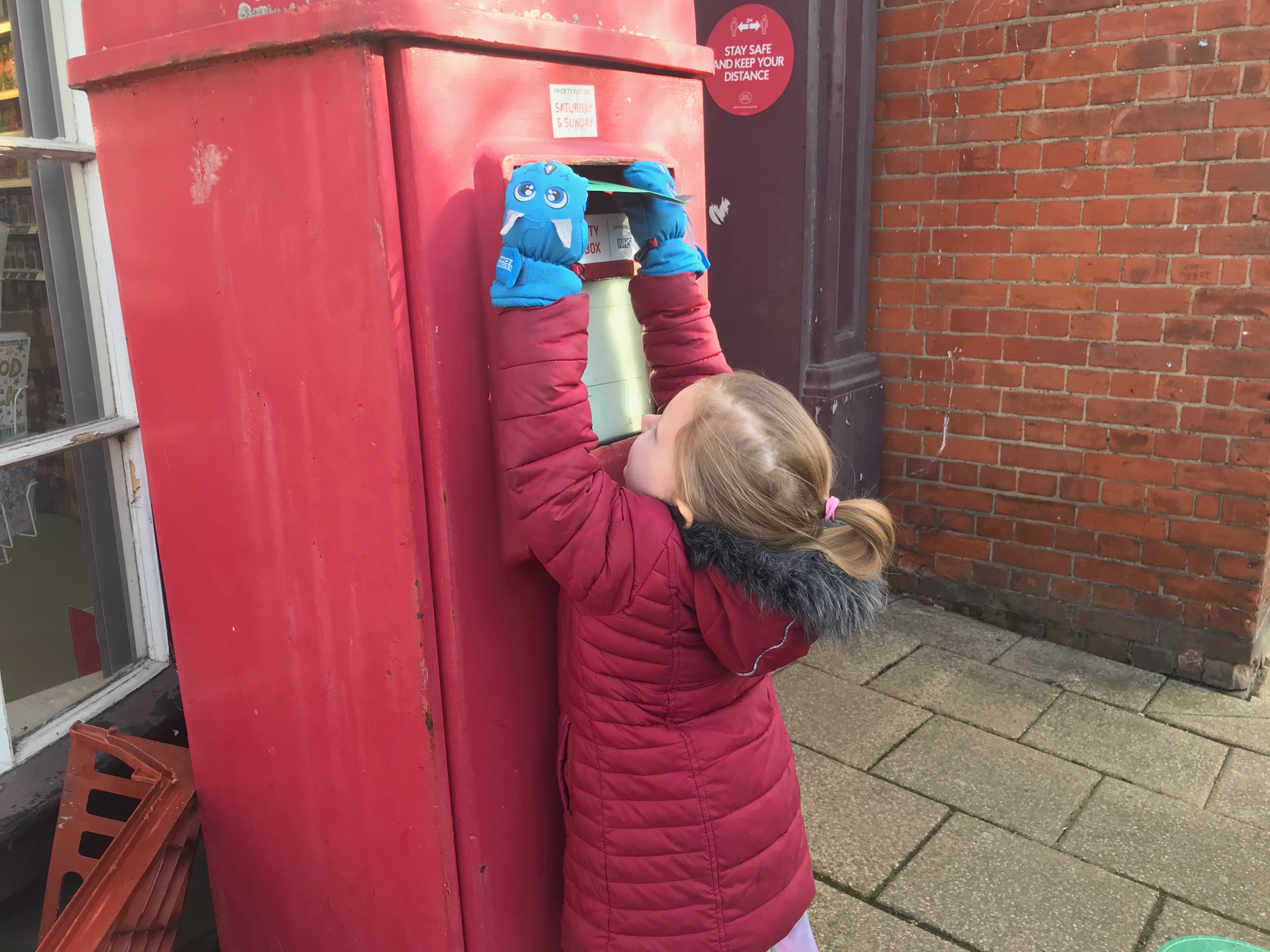 Vince told the children what would happen to it now.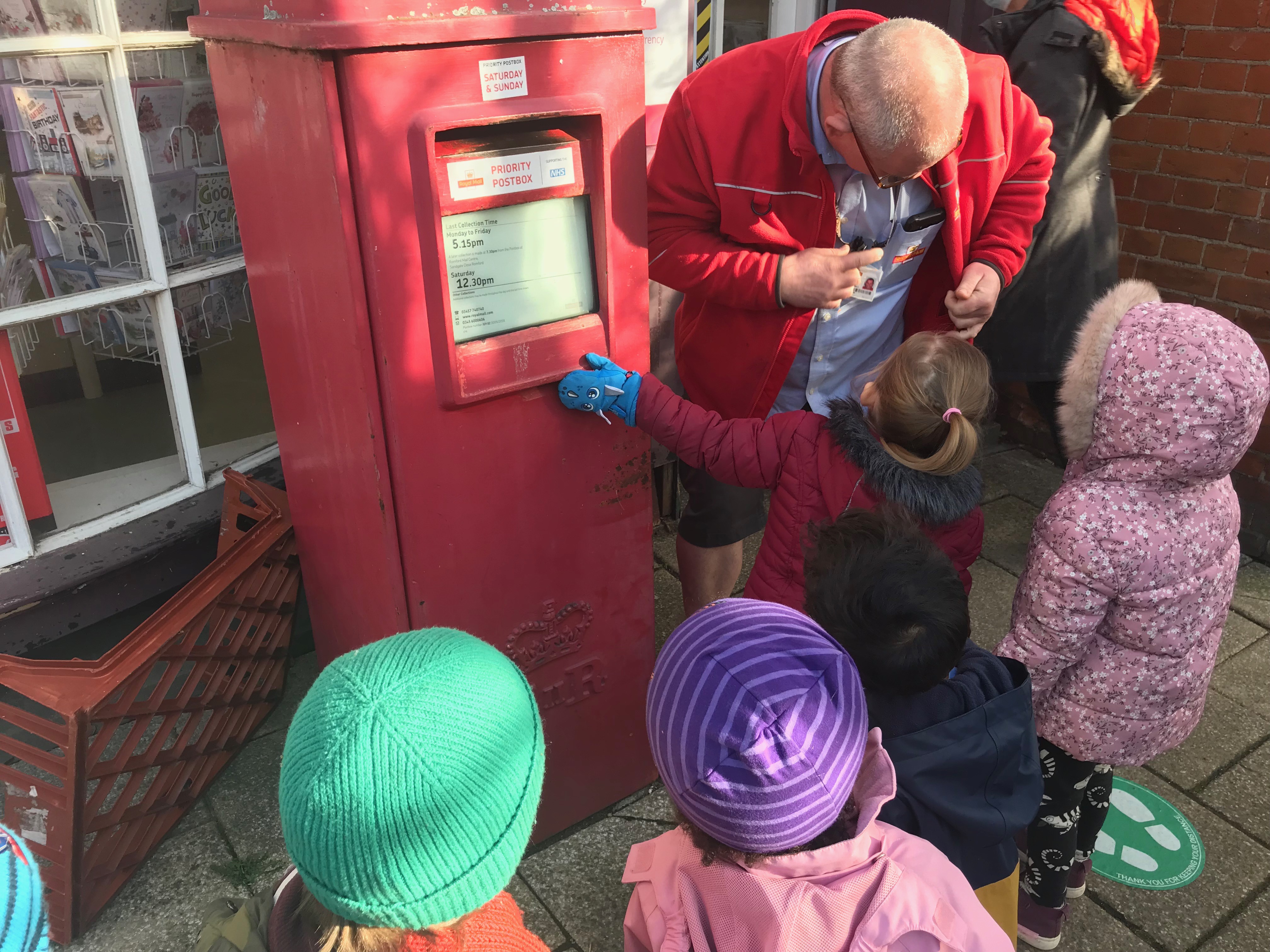 Such as going to the sorting office and then being delivered by our local postal worker. 
The children were so excited they waited for the letter to be delivered each day.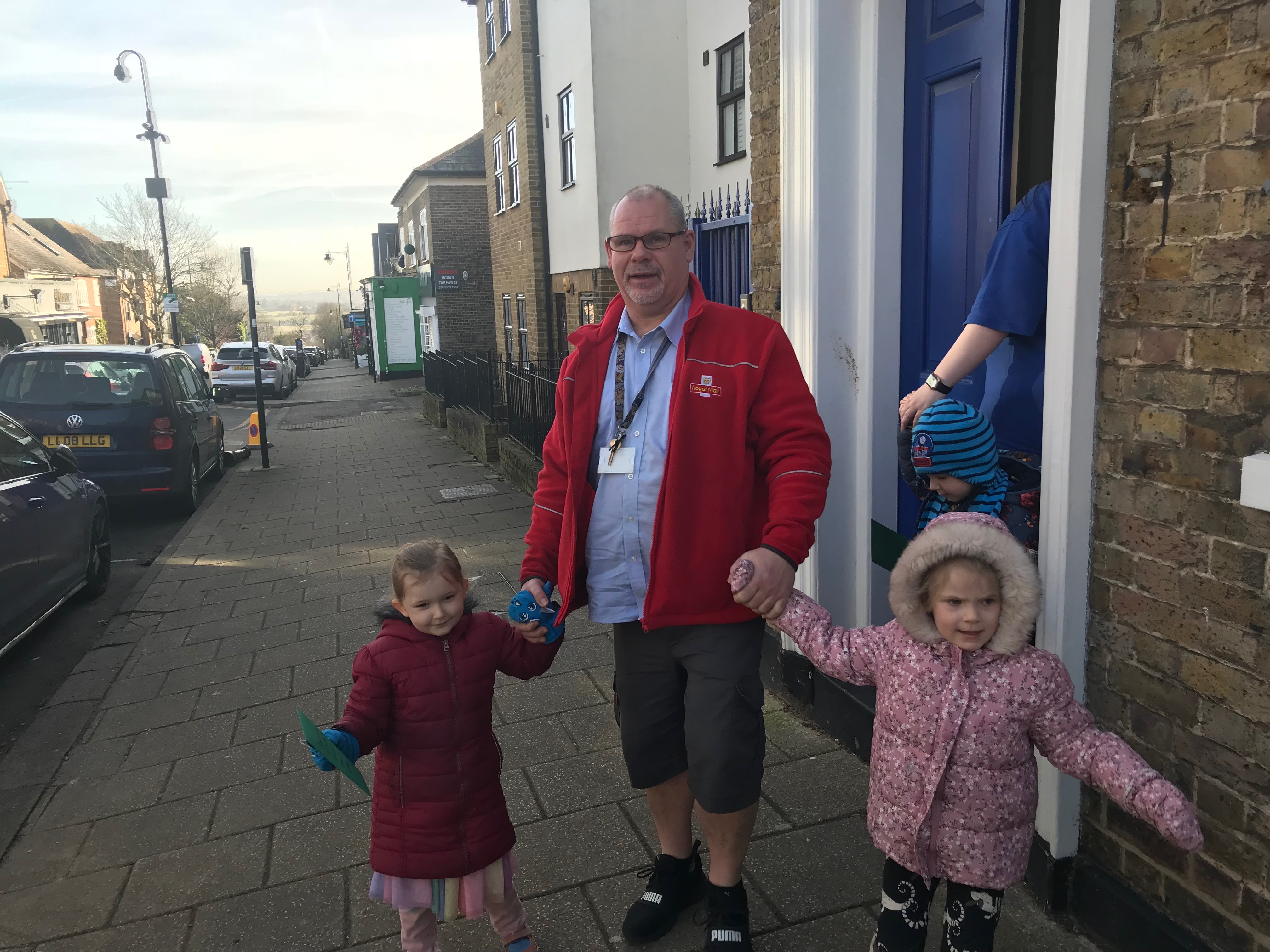 When it came through the letter box the children were able to open the letter.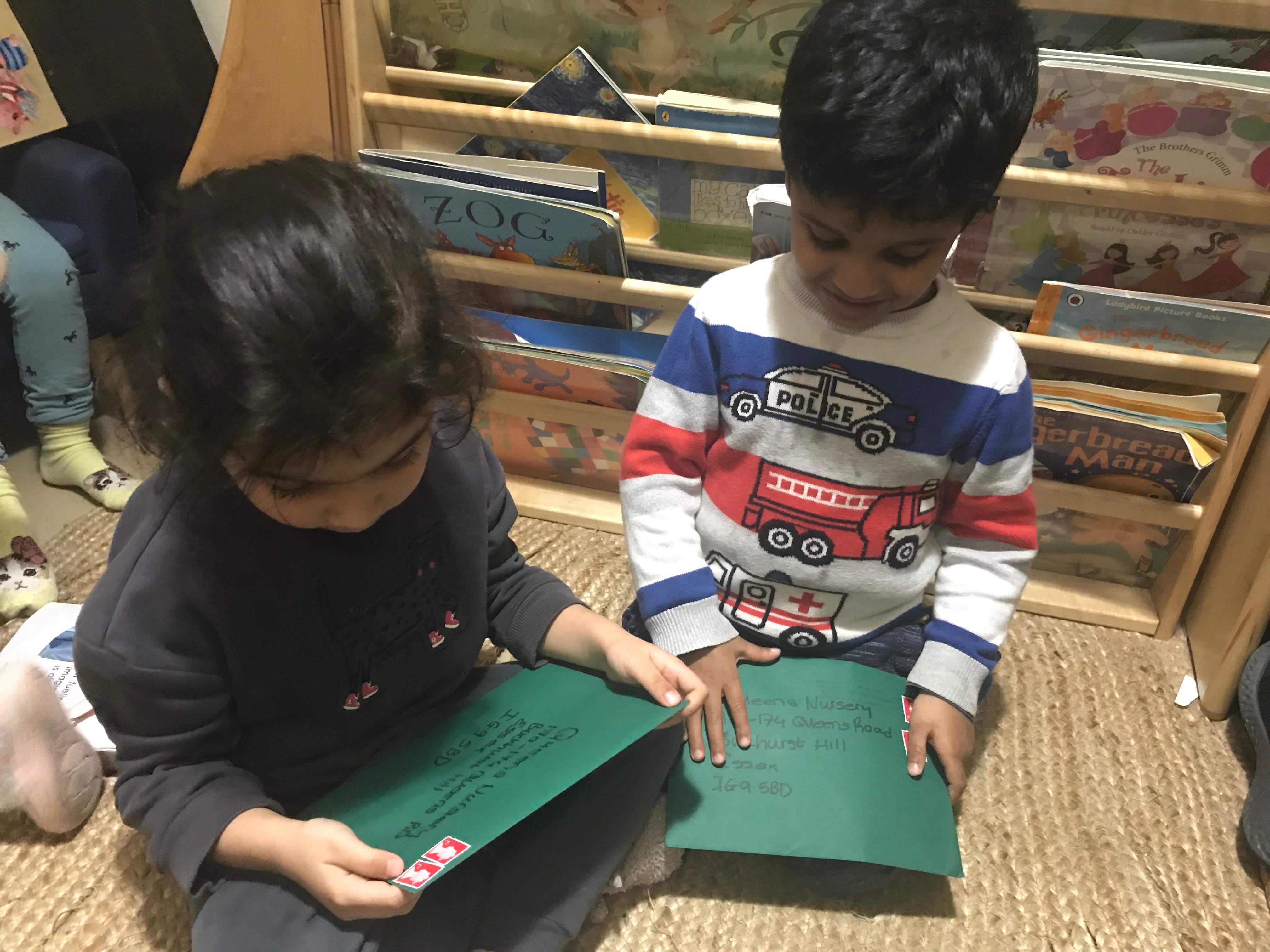 Thank you Vince for coming in.