Autumn Tree
The Butterflies collected autumn leaves.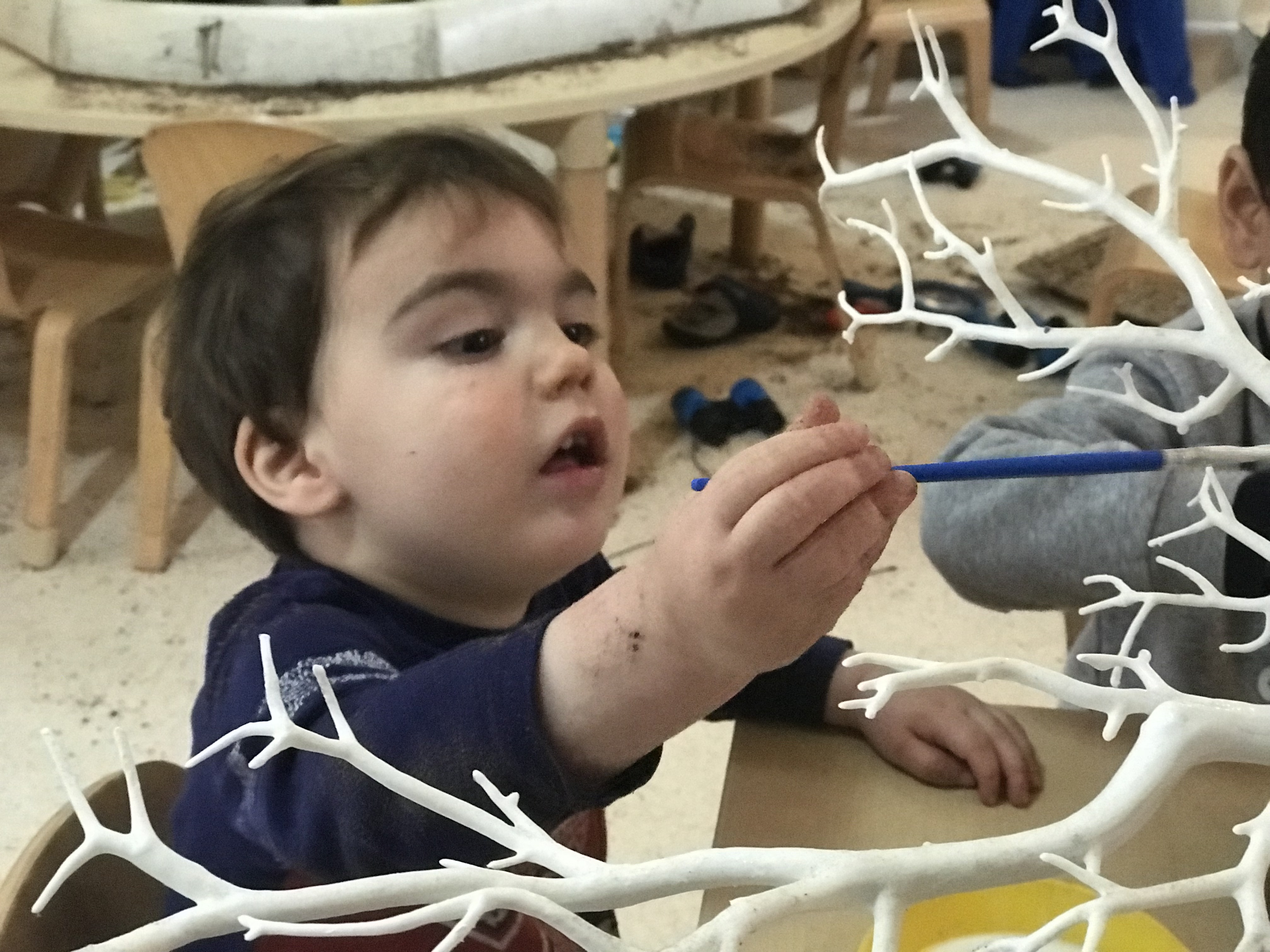 They took part in a risky play activity, by using glue guns to glue autumn leaves to the tree. The activity started by the children discussing using the glue gun and how they can use it safely. It was decided that children would use it with Chelsea's help and they would be very careful. No one was was to run by the table. The children were heard telling each other to be careful and walk inside as they managed their own risks and those around them. 
With Chelsea's support the children used the glue gun to add glue to the tree branches.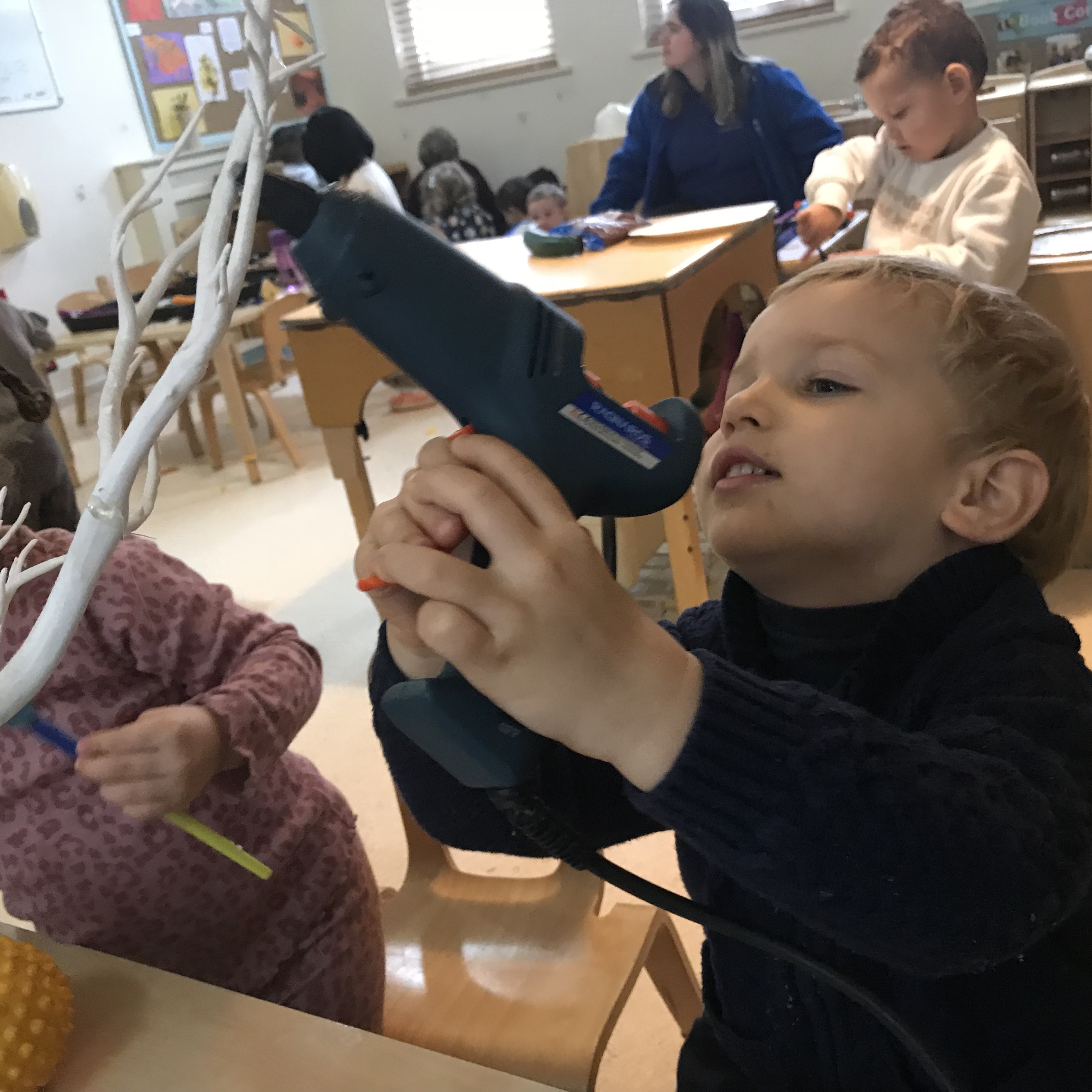 Manipulating the leaves to attach them carefully to the glue.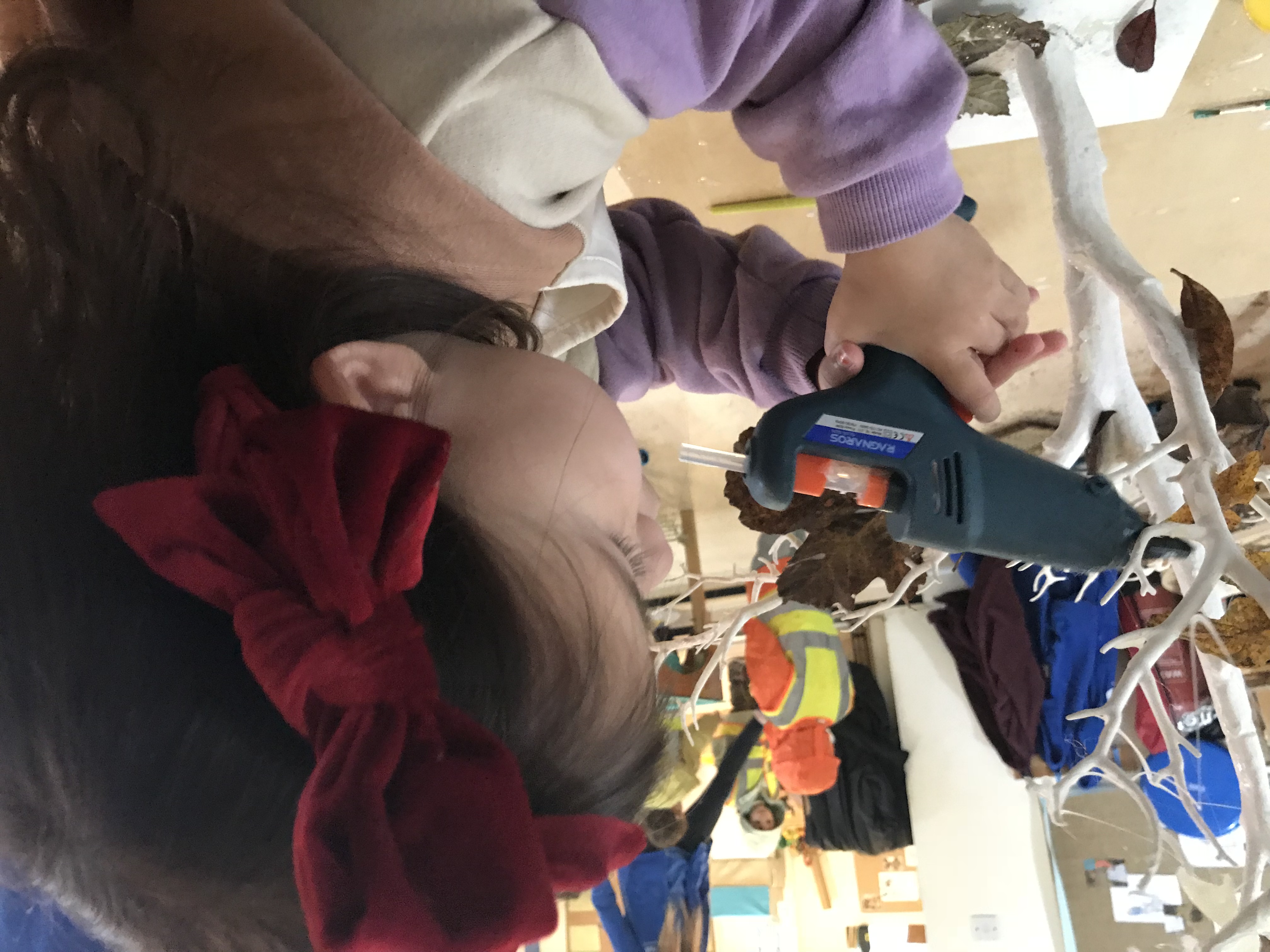 The children identified gaps on the branches to add more leaves. 
Children discussed the various colours of the leaves, talking about the change.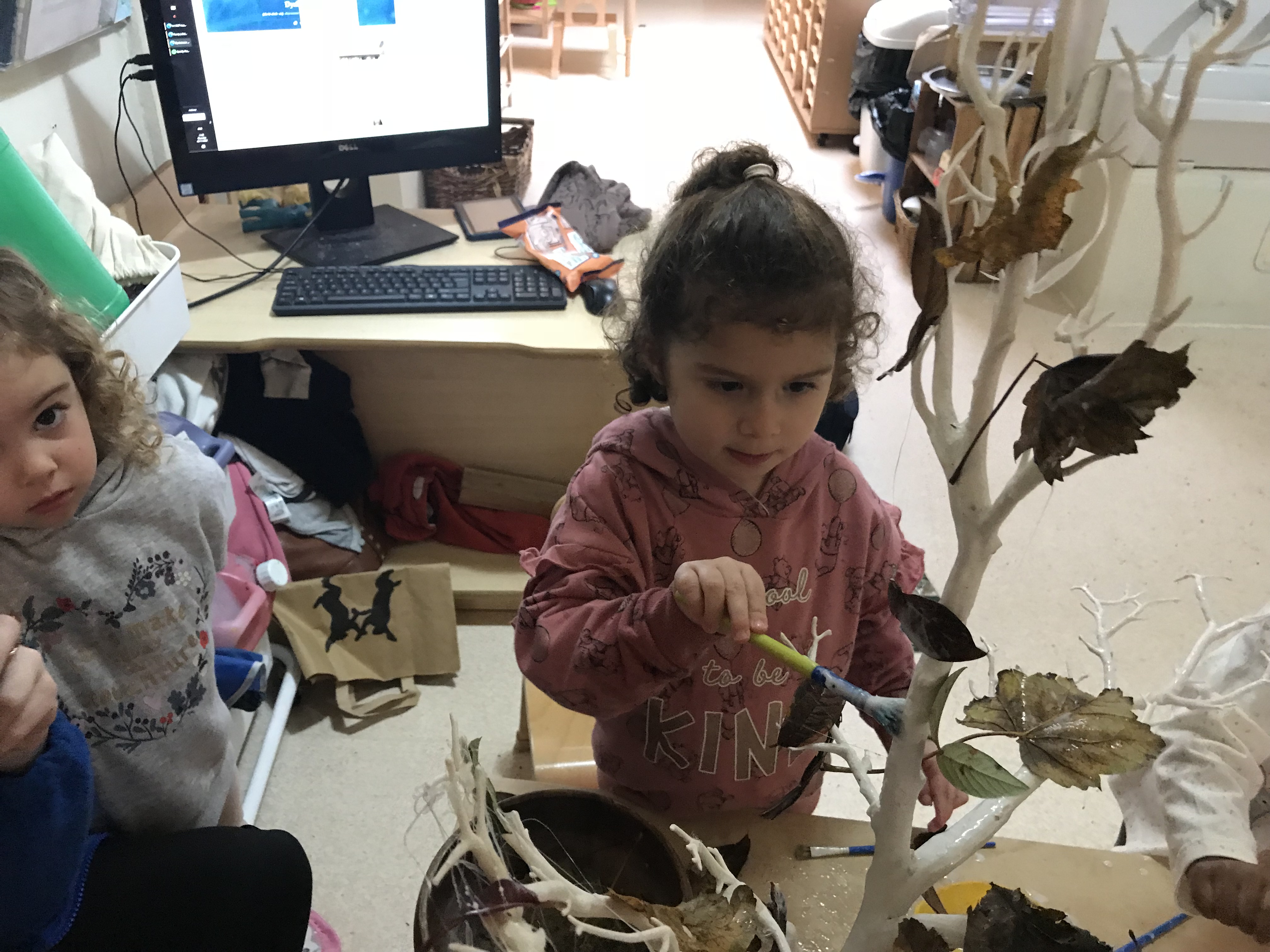 Further leaves were added using a glue spreader. Using fine motor skills and hand eye co-ordination to add glue tp the branches.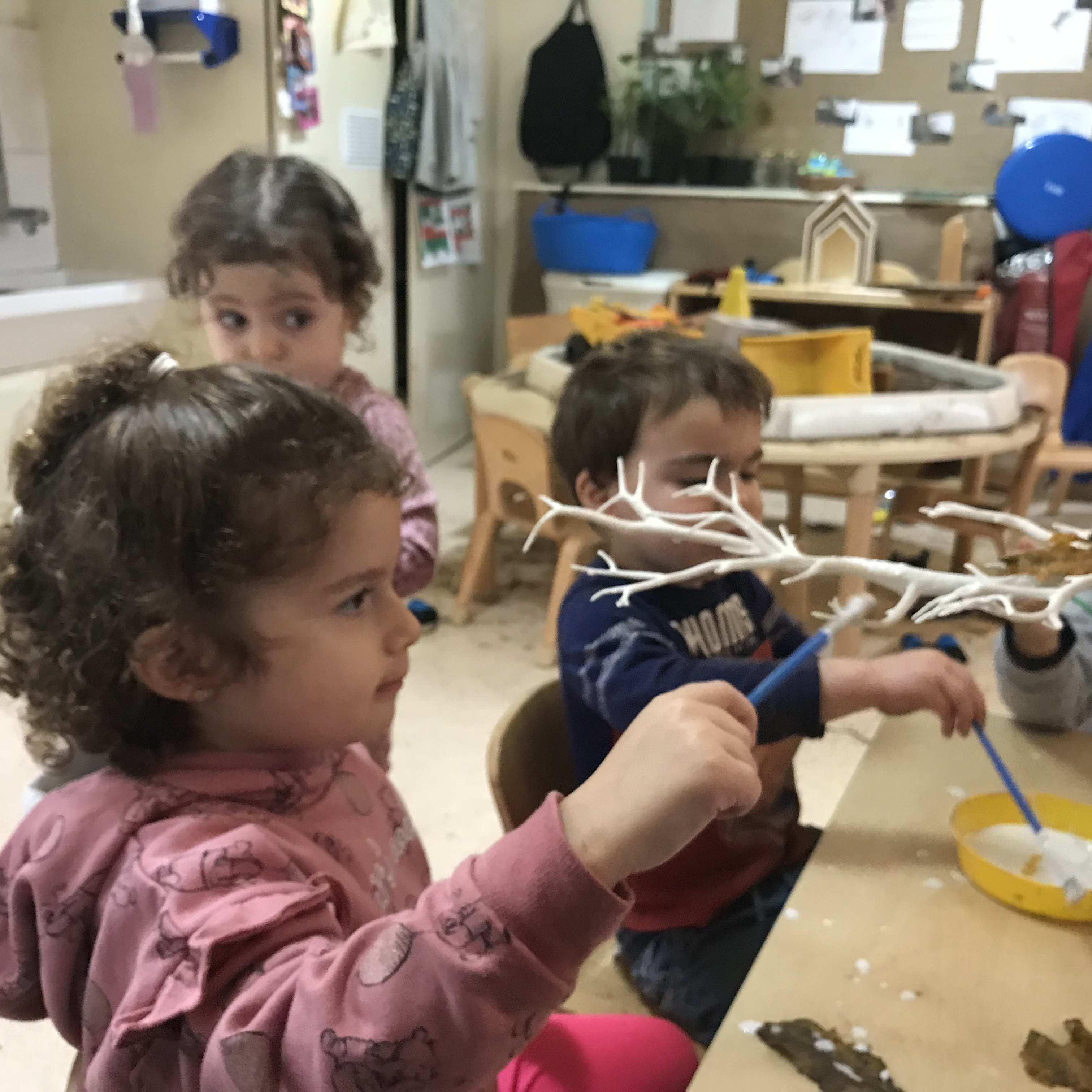 Well done Butterflies.