Forest Foraging
This week the Butterflies took part in foraging.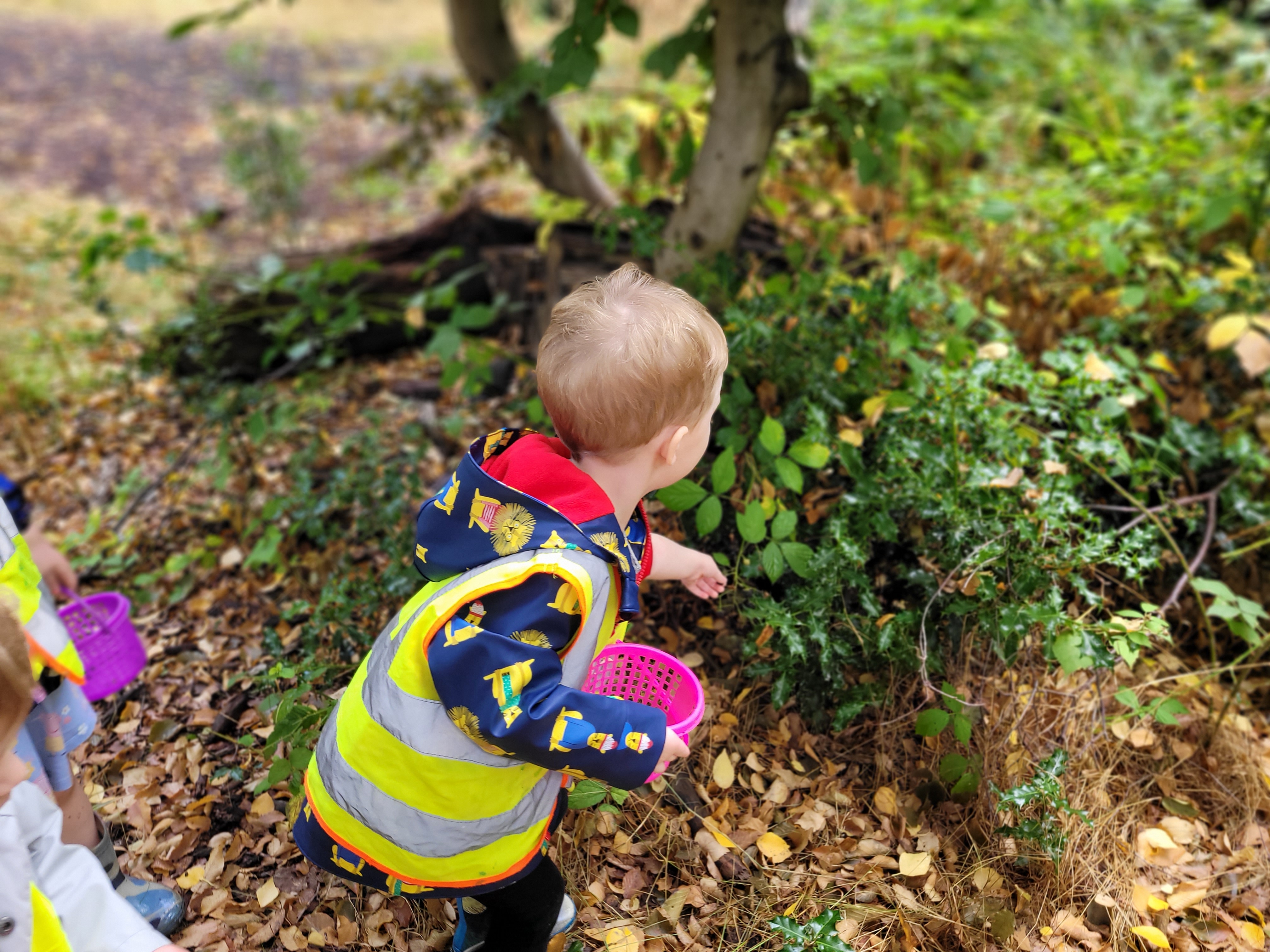 The children went exploring around the local forest foraging for wild fruit.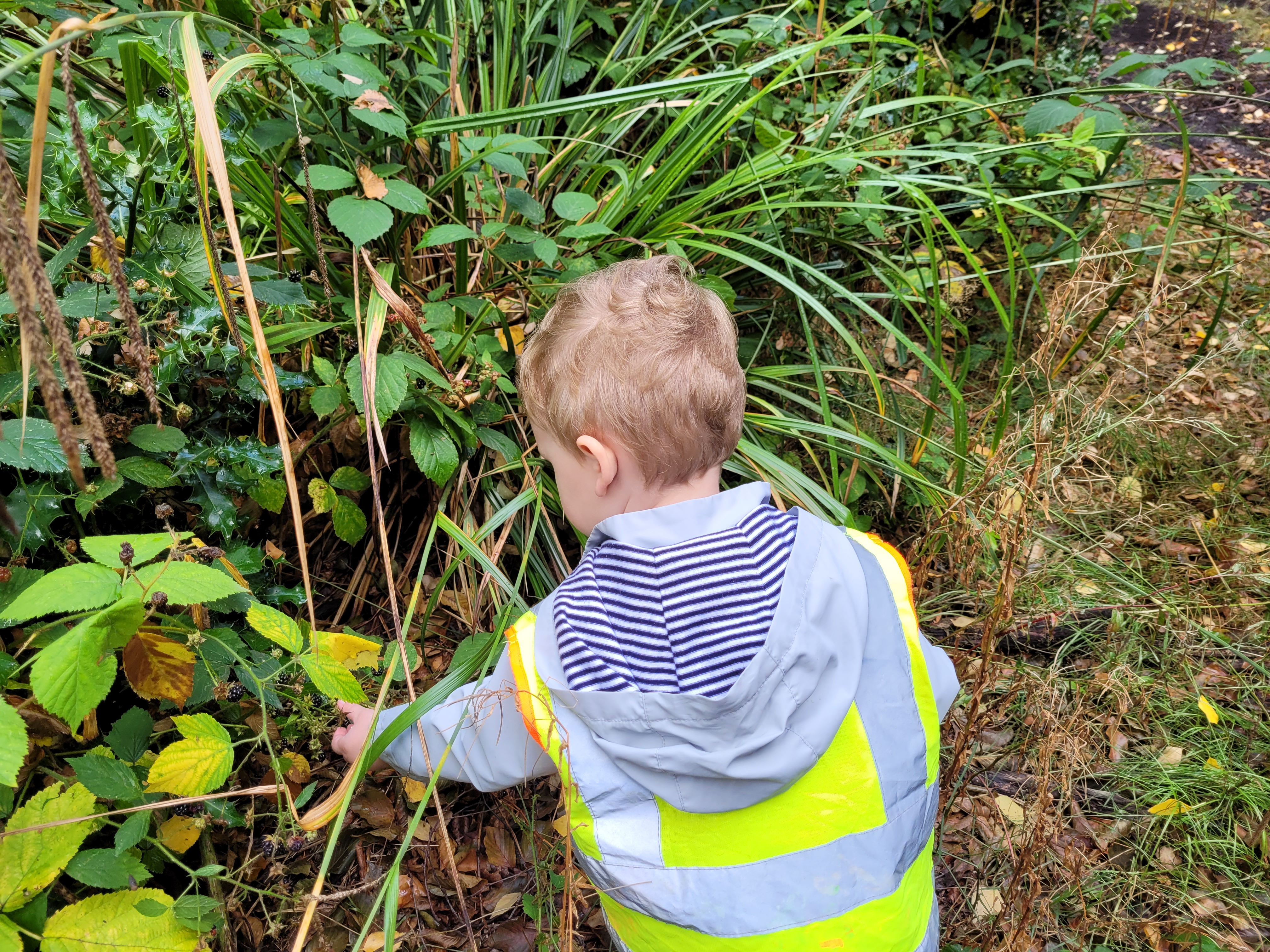 They spilt into smaller groups in search, looking in various areas for growing berries.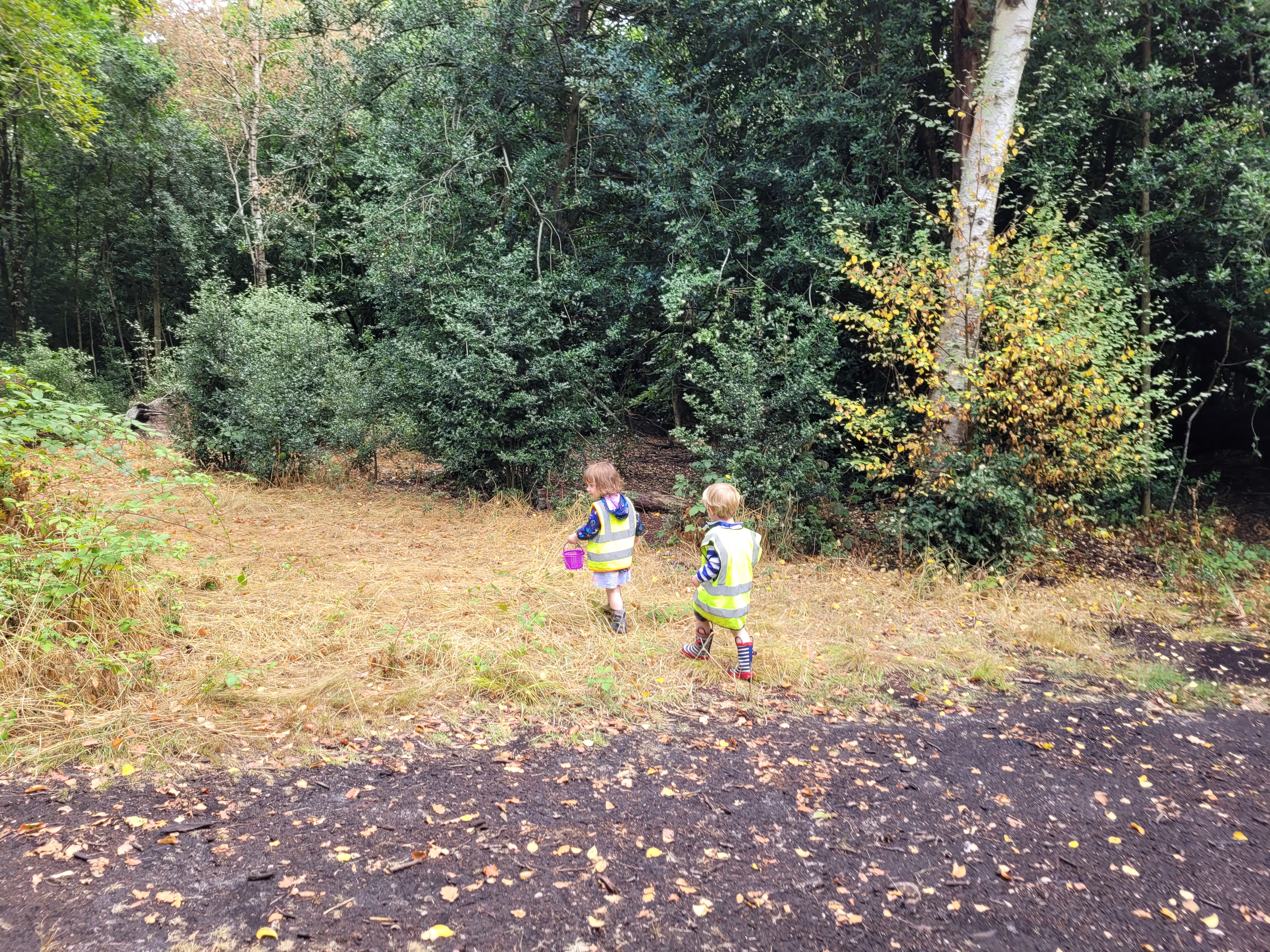 We soon discovered that Bramble bushes near the forest edge were the best place.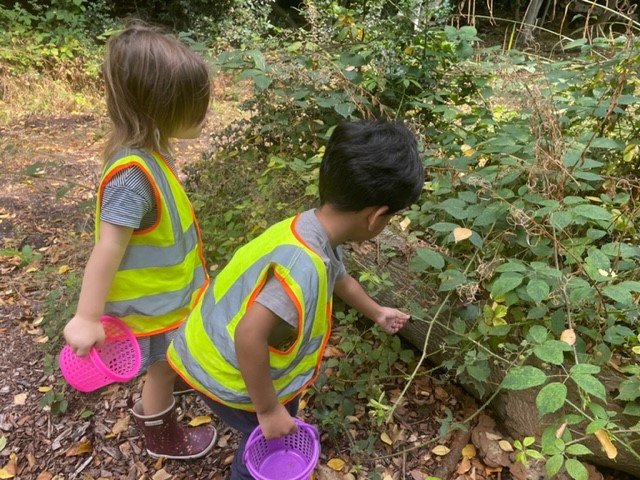 The Butterflies assessed the area beforehand and understood the risks and dangers of the pricky thorn bushes.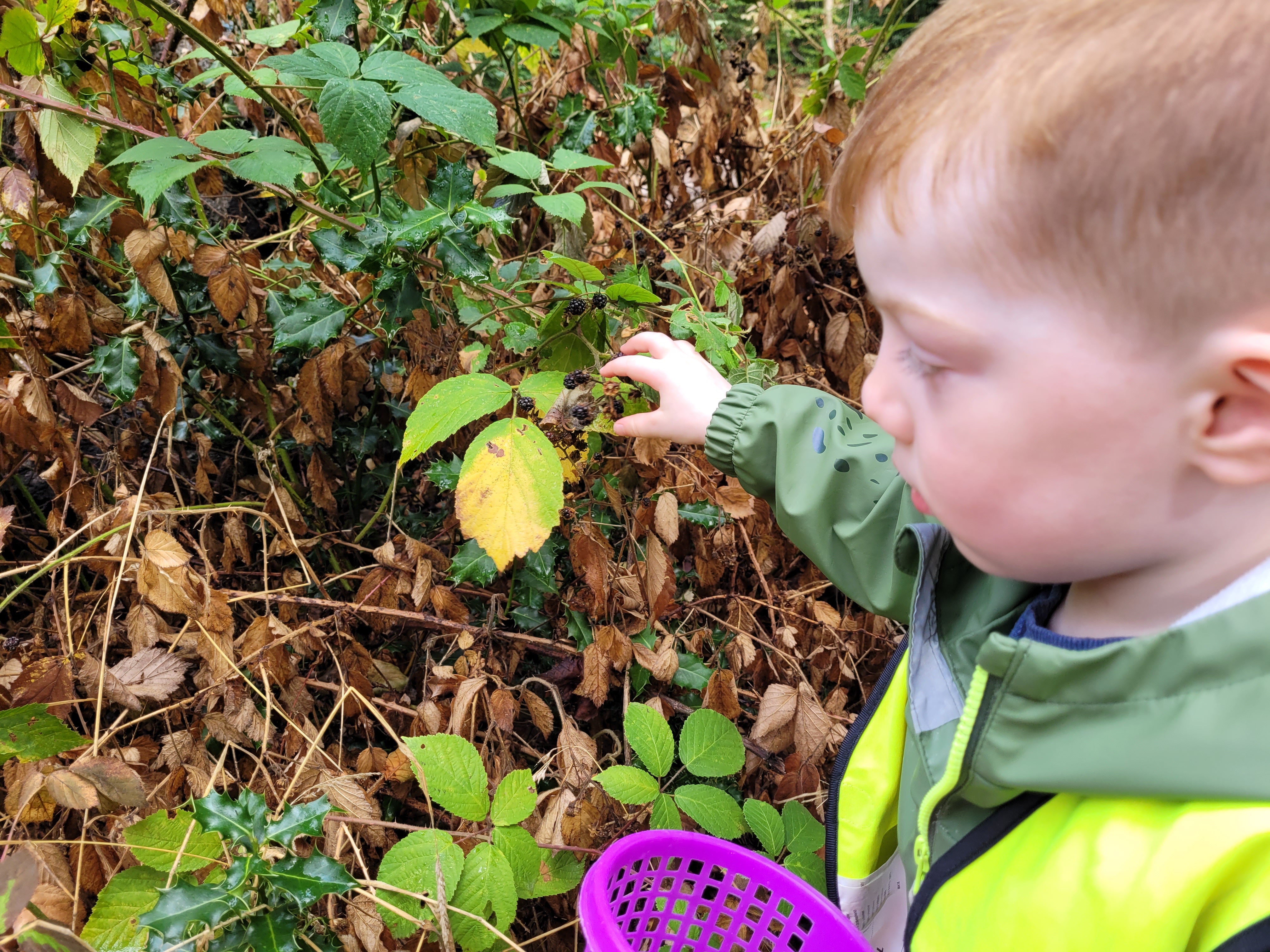 The children supported each other to look for, pick and collect the berries putting them into their baskets.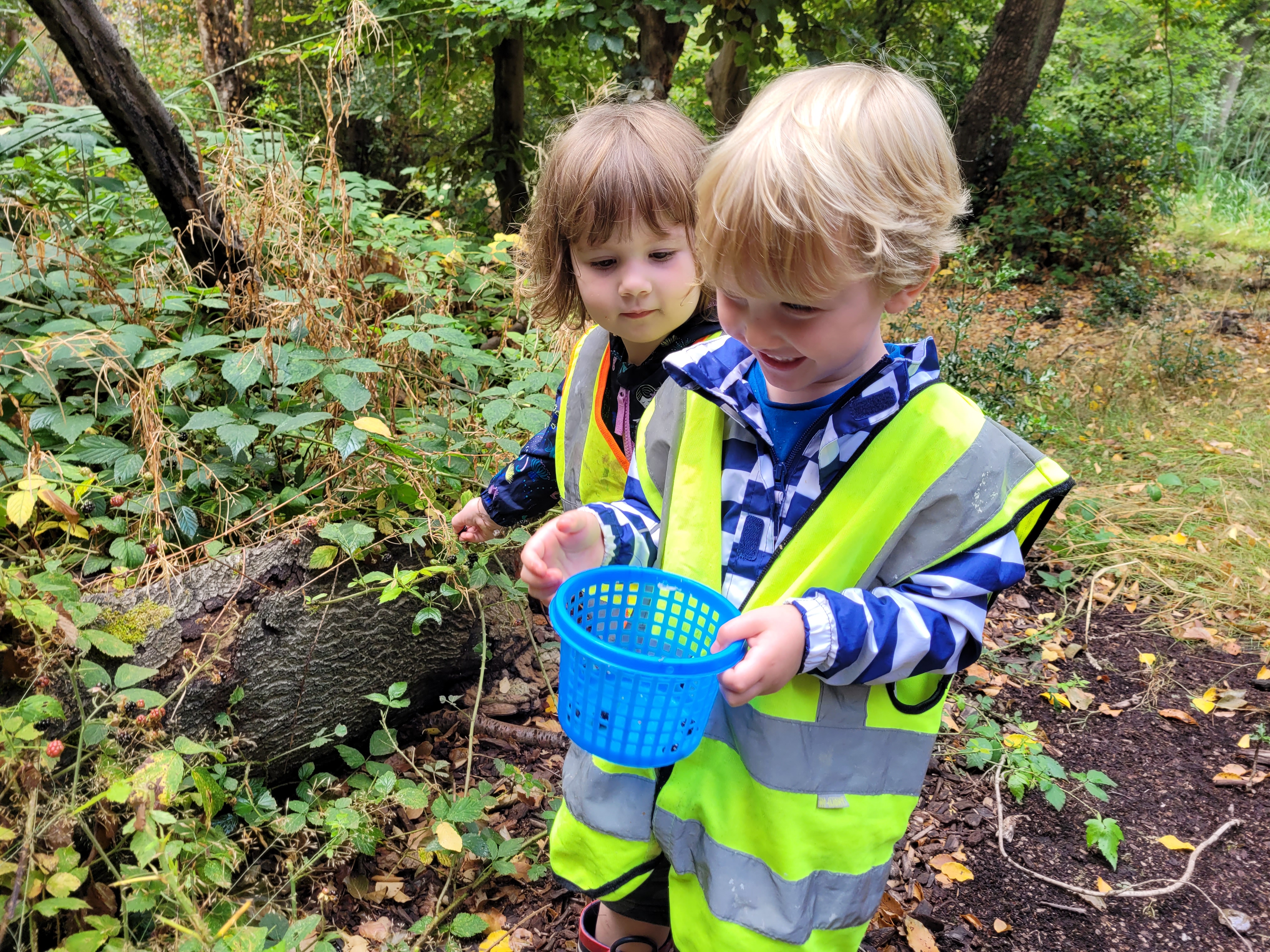 The Butterflies showed care for others by suggesting that we leave some behind for the forest animals.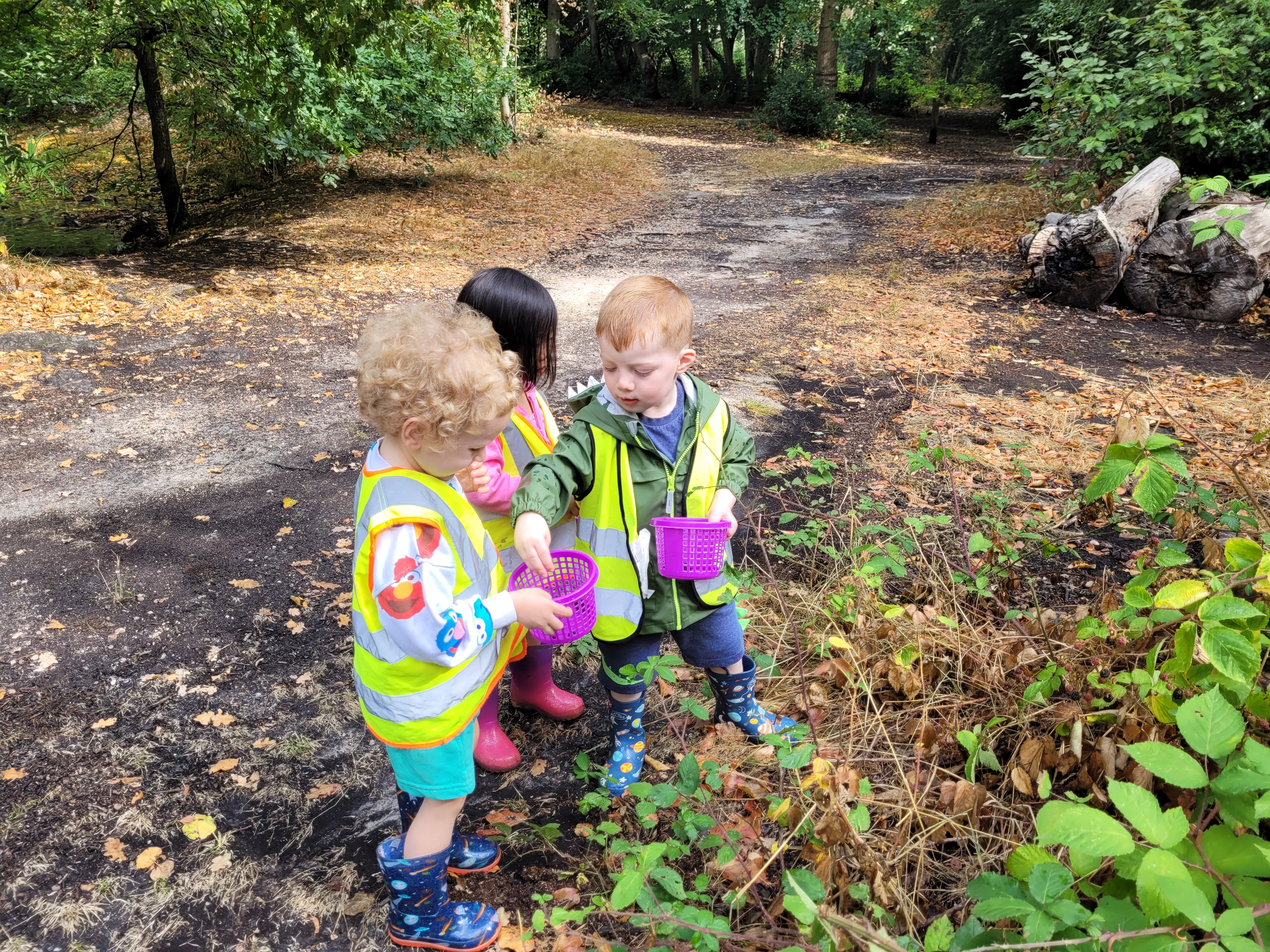 Back at nursery the children used the computer to research the various berries and discovered some new berry names such as Hawthorn and Elderberries.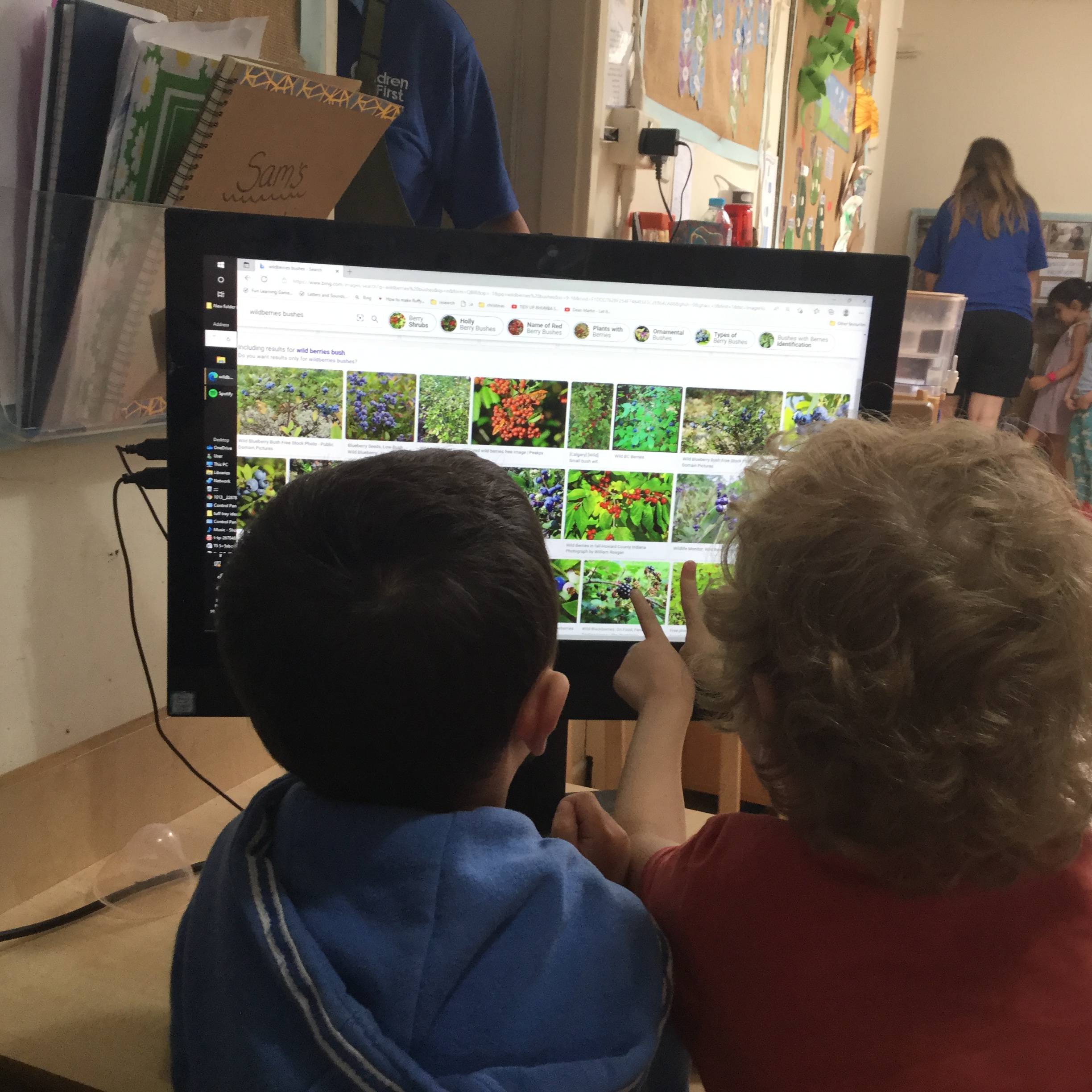 The butterflies then took part in a vote to decide what to make with the berries, the choice being Jam, smoothies or a pie, the winner was smoothies.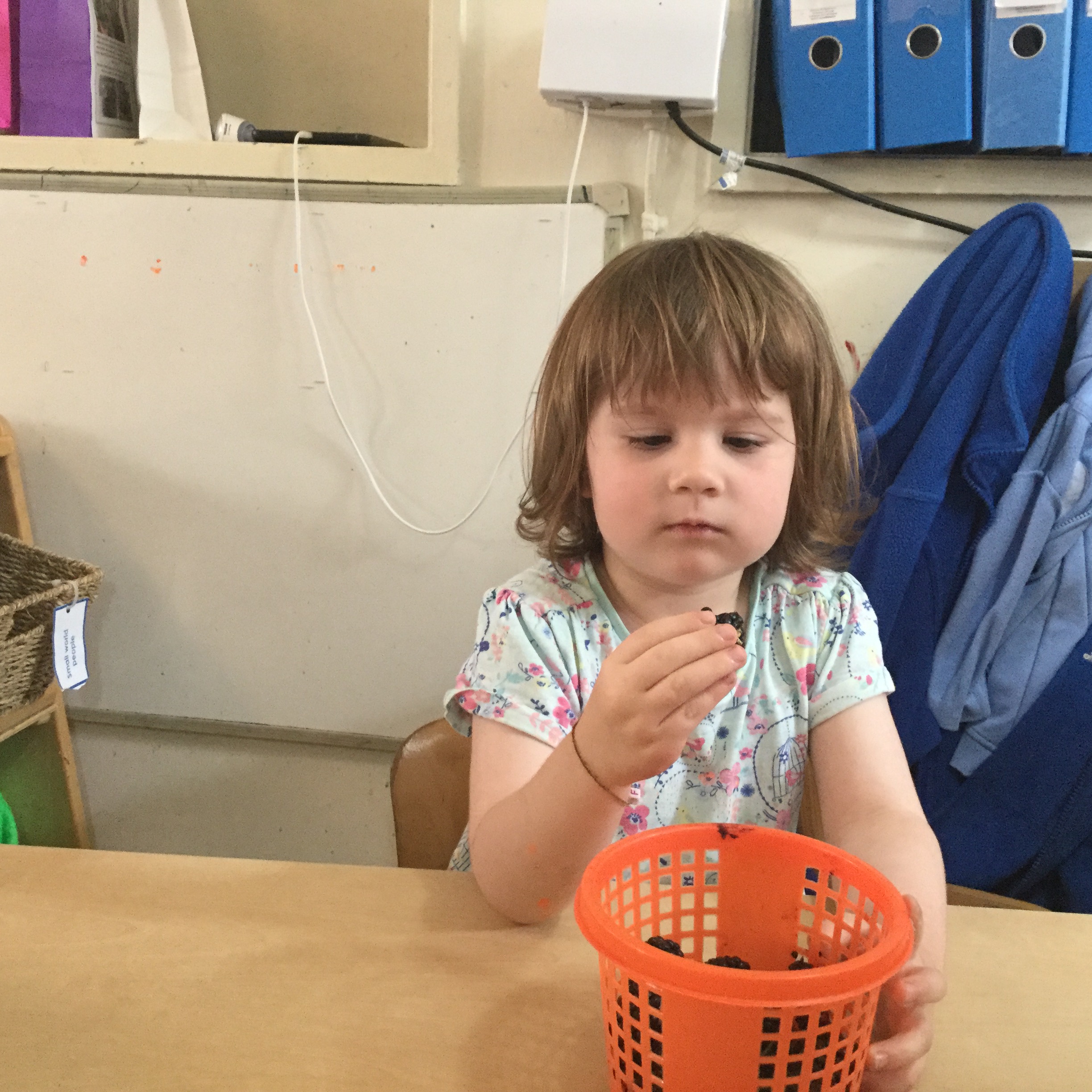 The Butterflies helped wash and clean all the berries and enjoyed tasting some before helping to make the berry smoothie.