The Tiger who came to Tea Party
The Grasshoppers were very excited to receive a letter from Timmy the tiger letting them know he was coming to tea.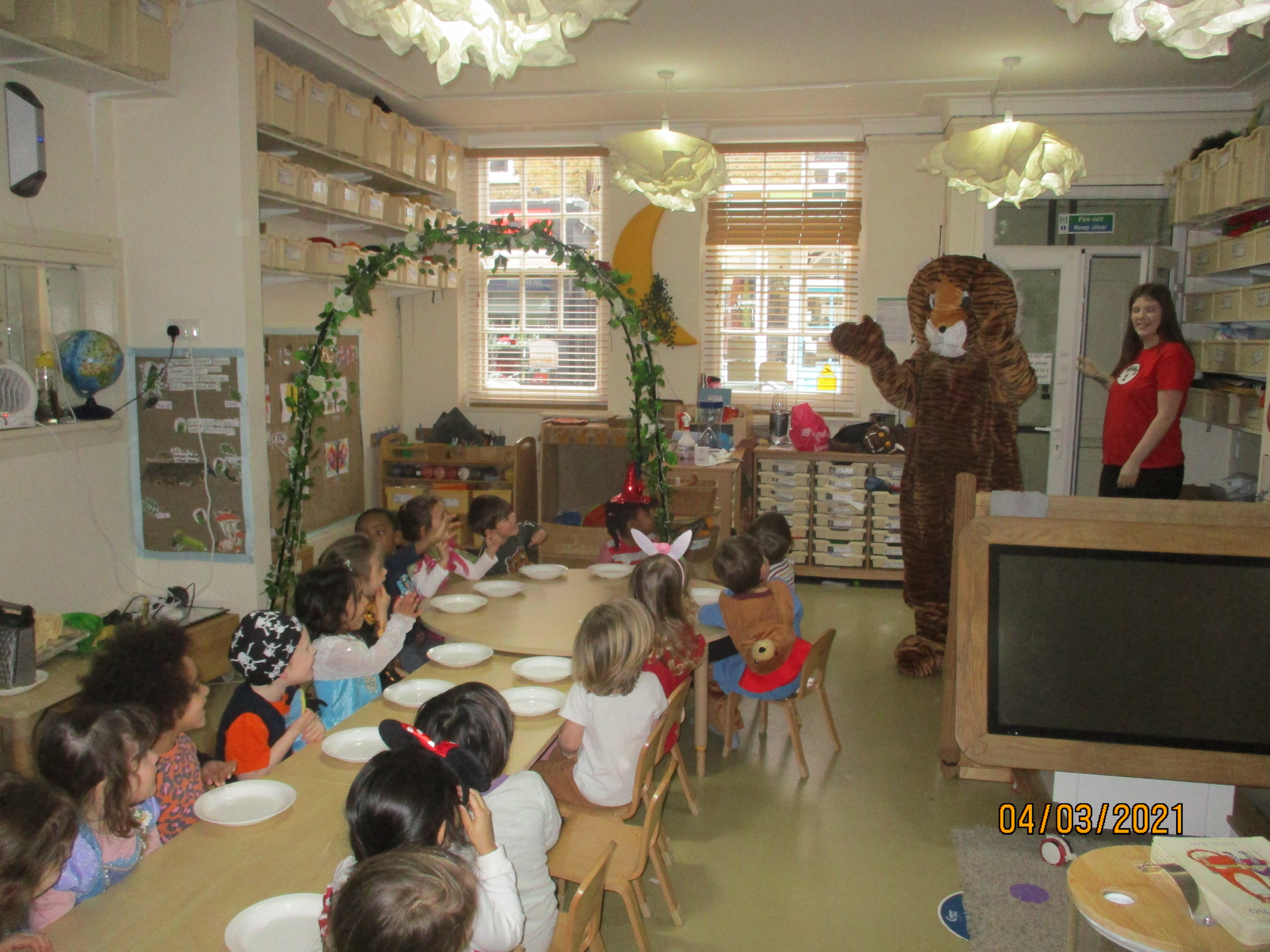 We read the tiger who came to tea book to see what happened last time the tiger came to tea.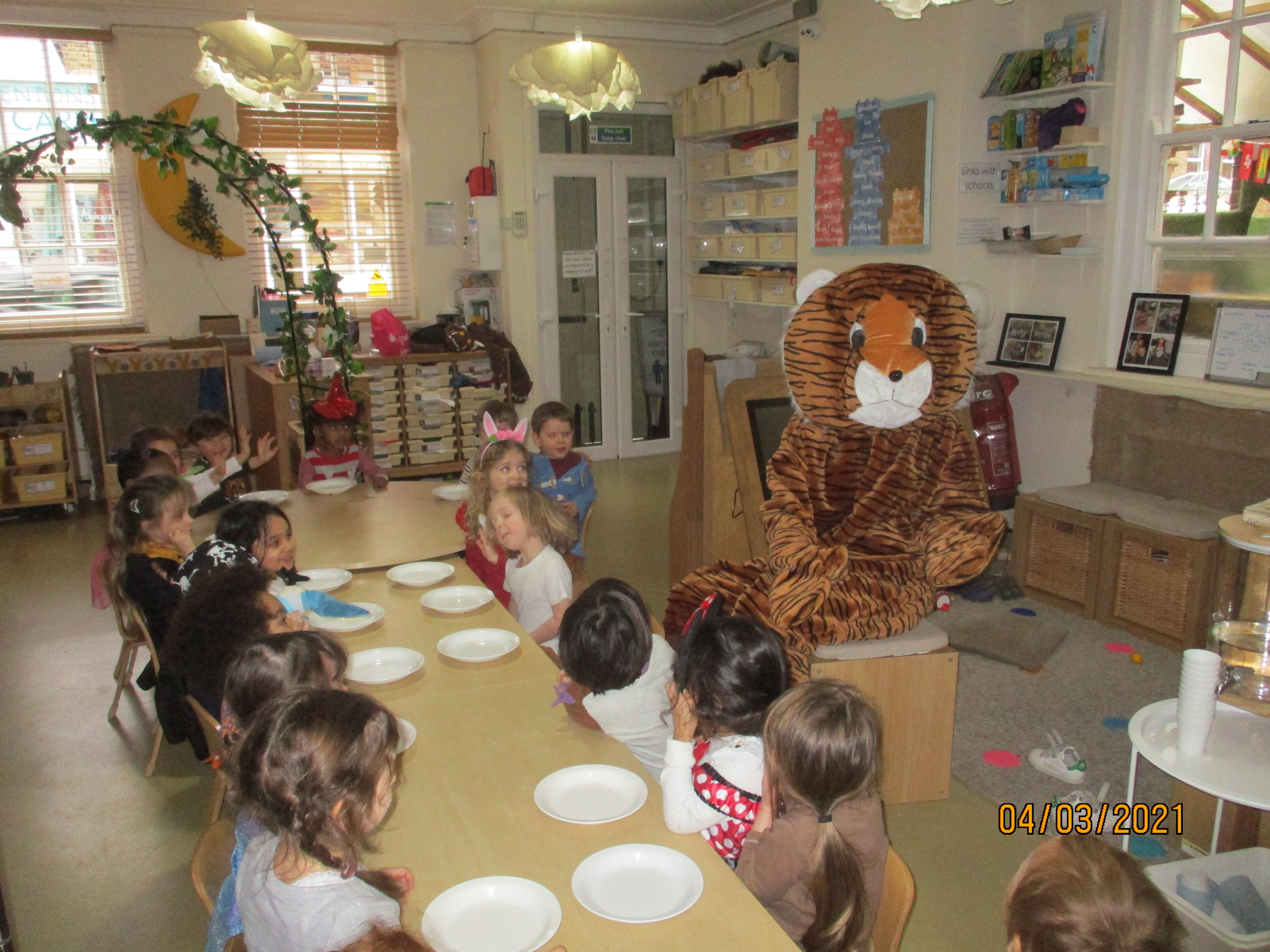 They made their sandwiches and put them on their plate with some extra's for the tiger.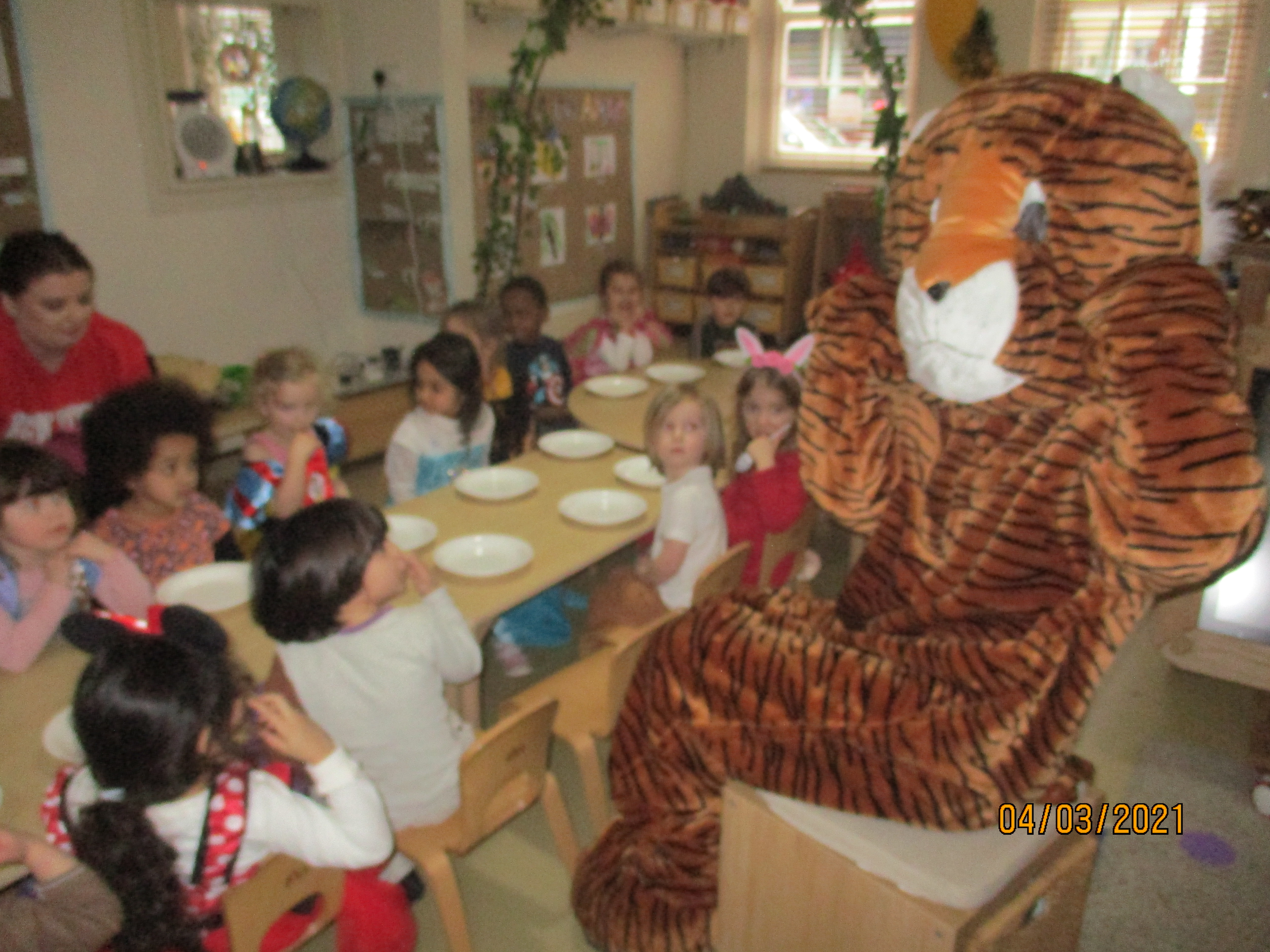 The children were thrilled when they saw the tiger walk past the window and ring the bell. 
Once the tiger arrived they had lots of questions for Timmy. 
Some children shared their sandwiches.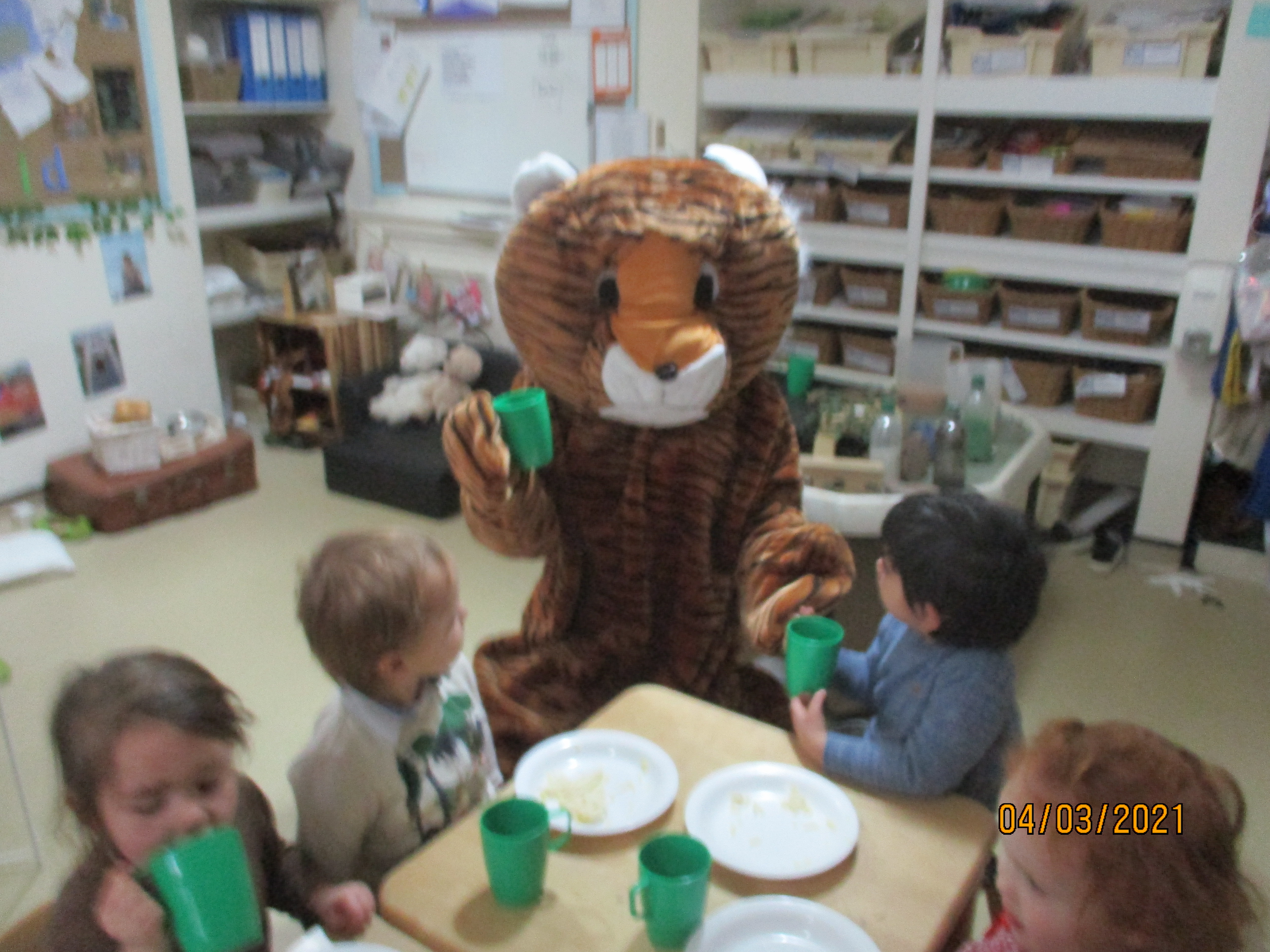 Everyone had a cup of tea and biscuit with the tiger before he had to leave.