ICT in Nature
ICT in Nature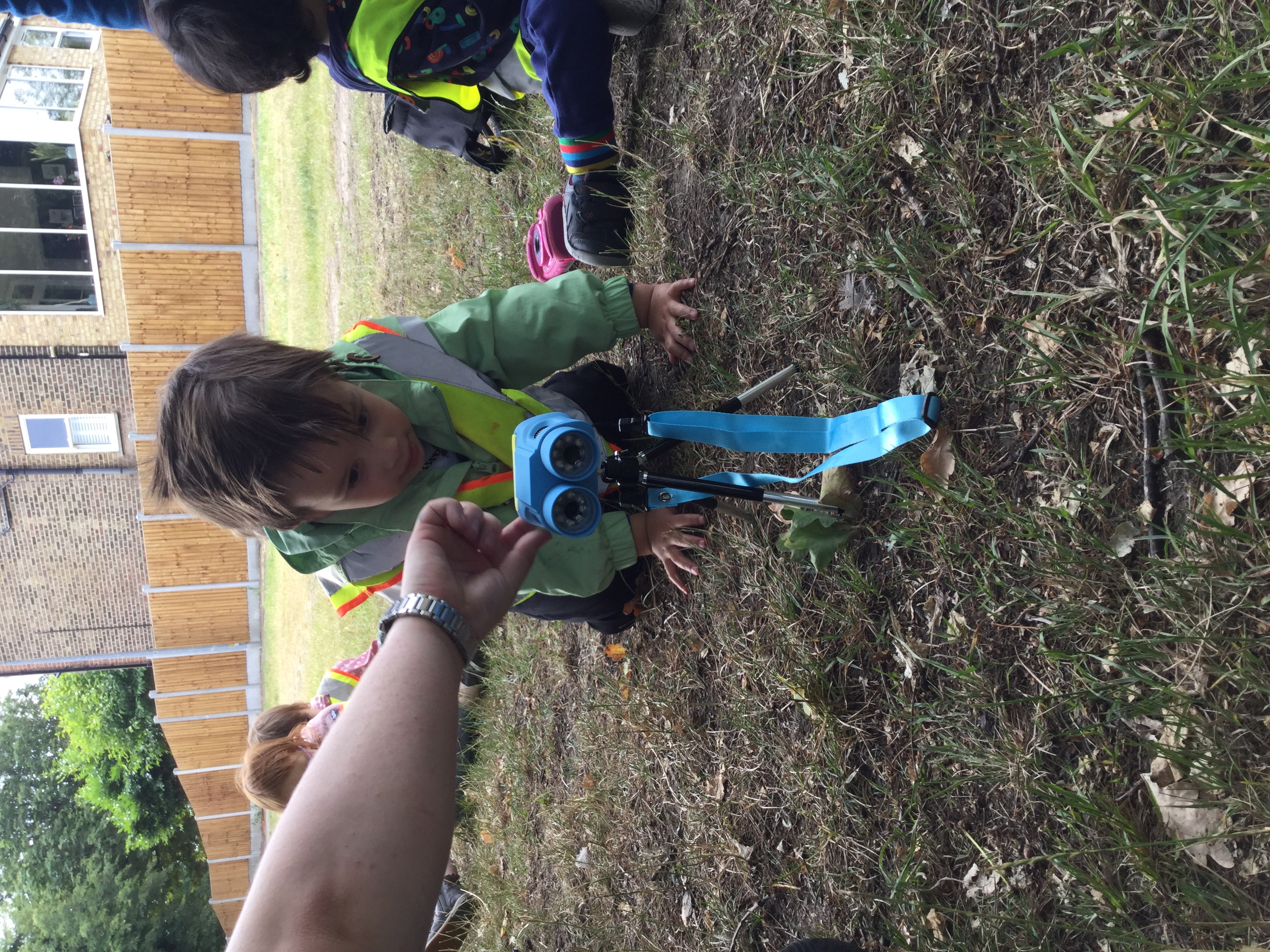 This week the Ladybirds headed out to the forest to capture images of nature and the natural environment around us.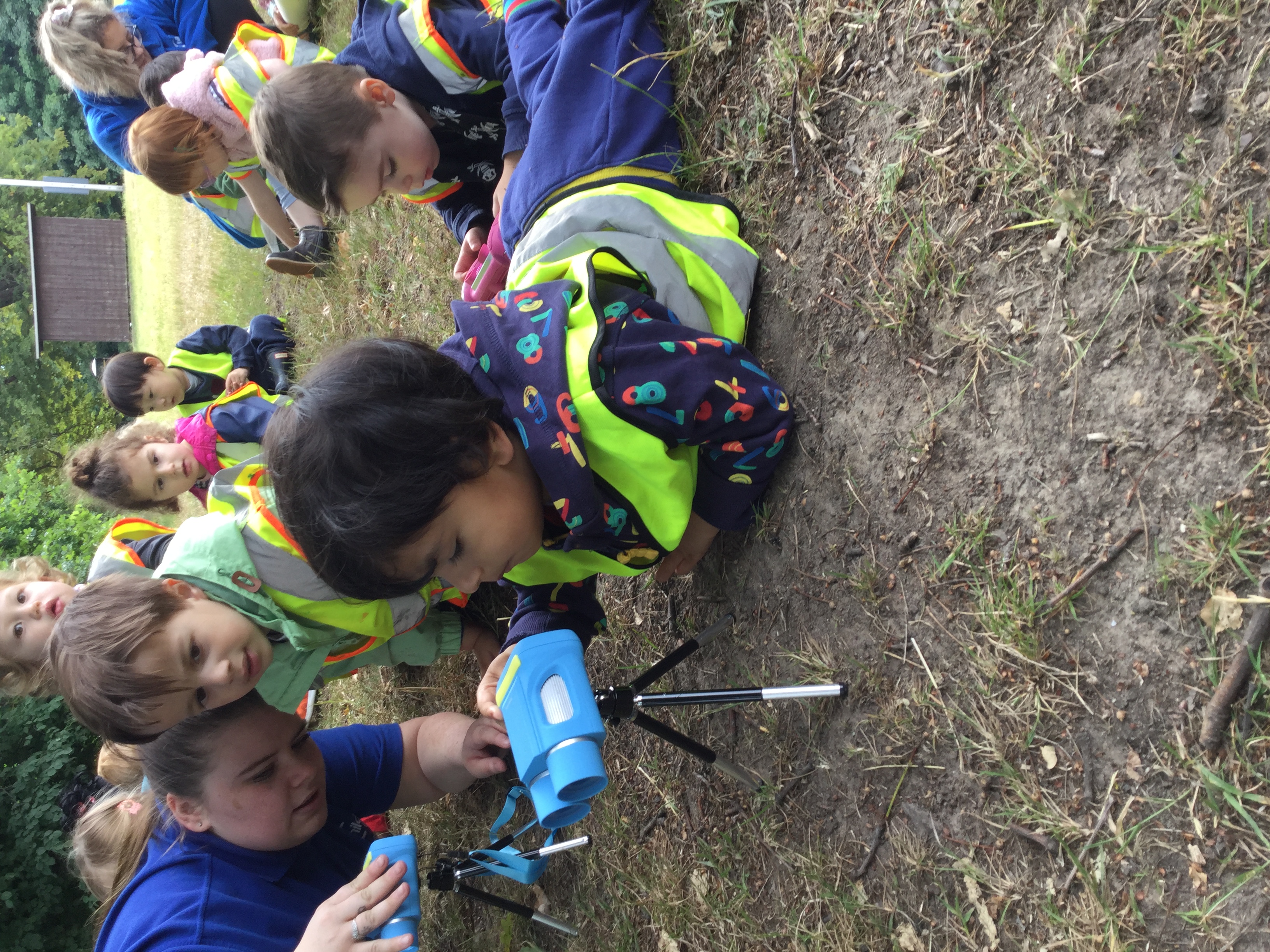 The Children used digital binoculars to explore high up in the trees and distances.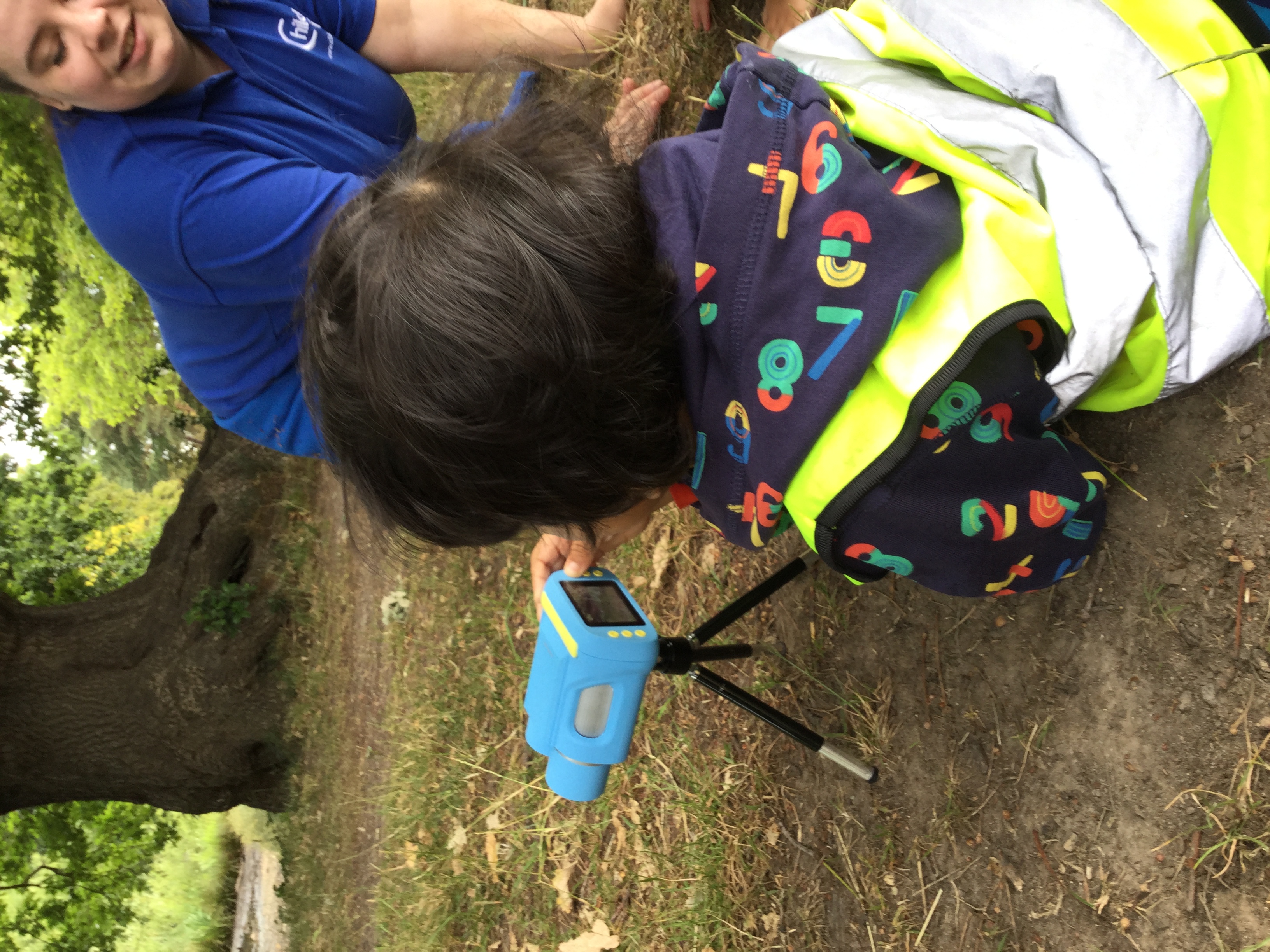 We set up in an area near the pond and used tripods to rest the binoculars.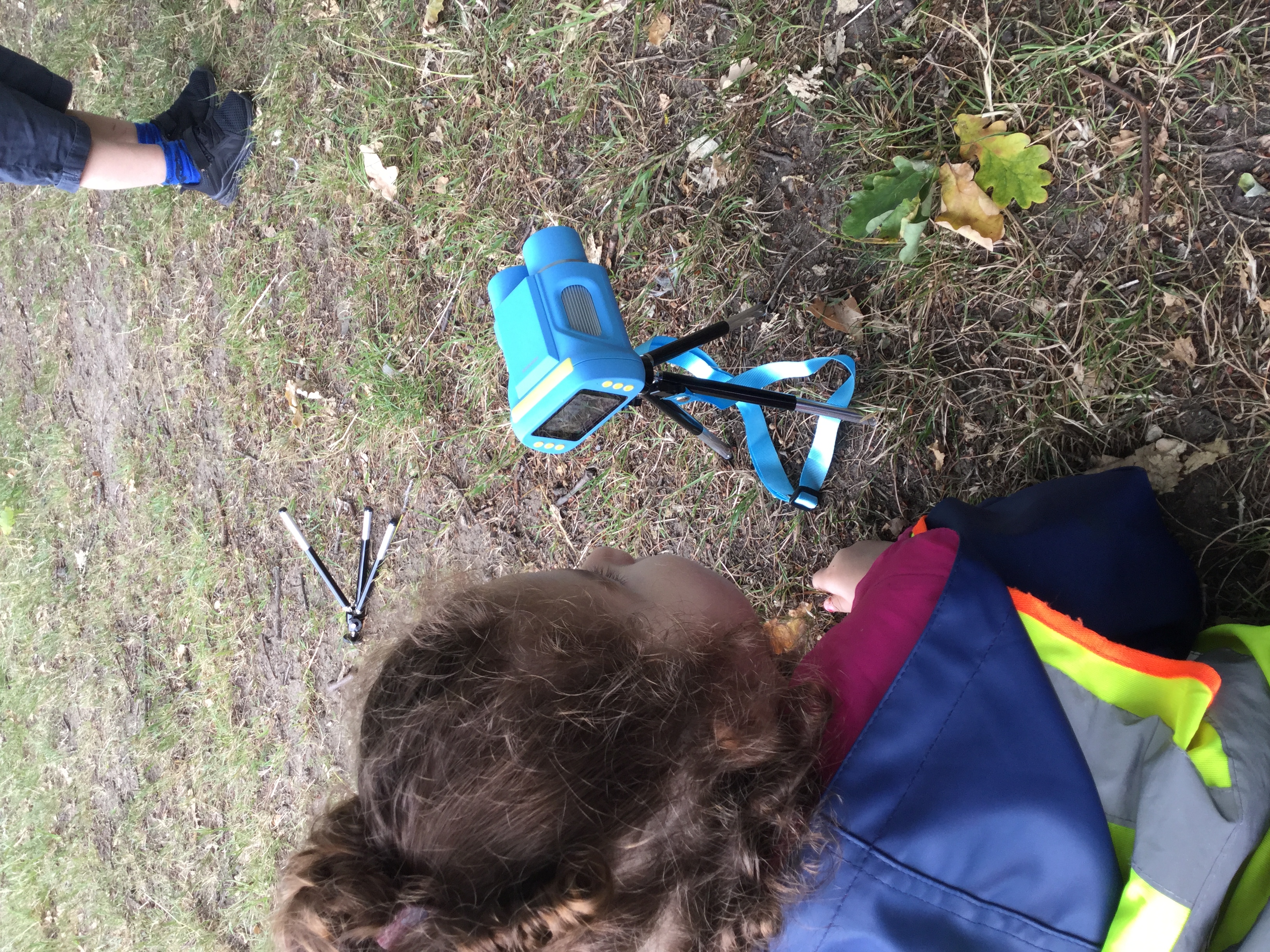 Some children commented that the image was blurry and was shown how to refocus the image by twisting the lenses.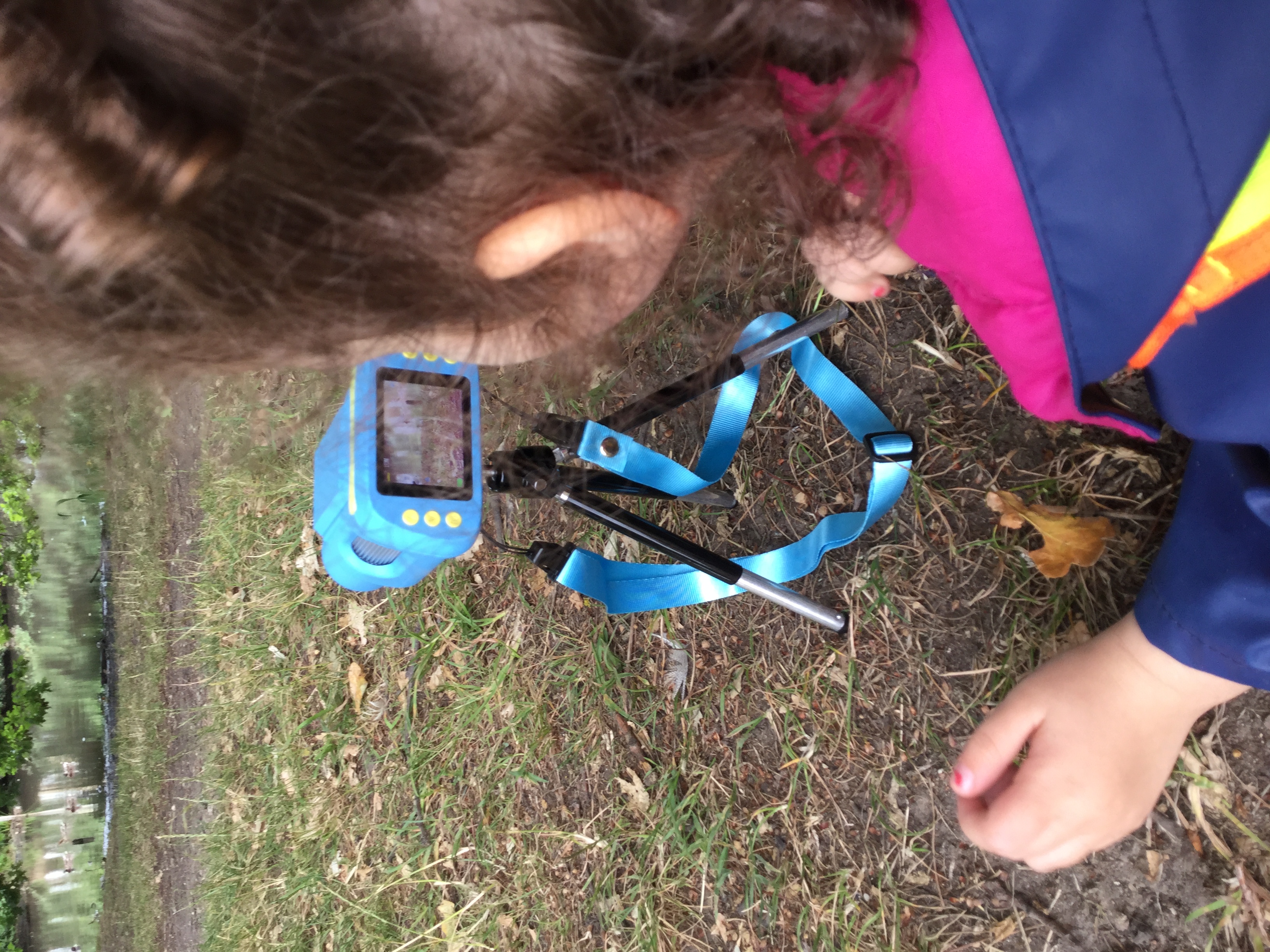 The children we able to use the digital binoculars to take photographs which was very exciting, especially when some ducklings came swimming by.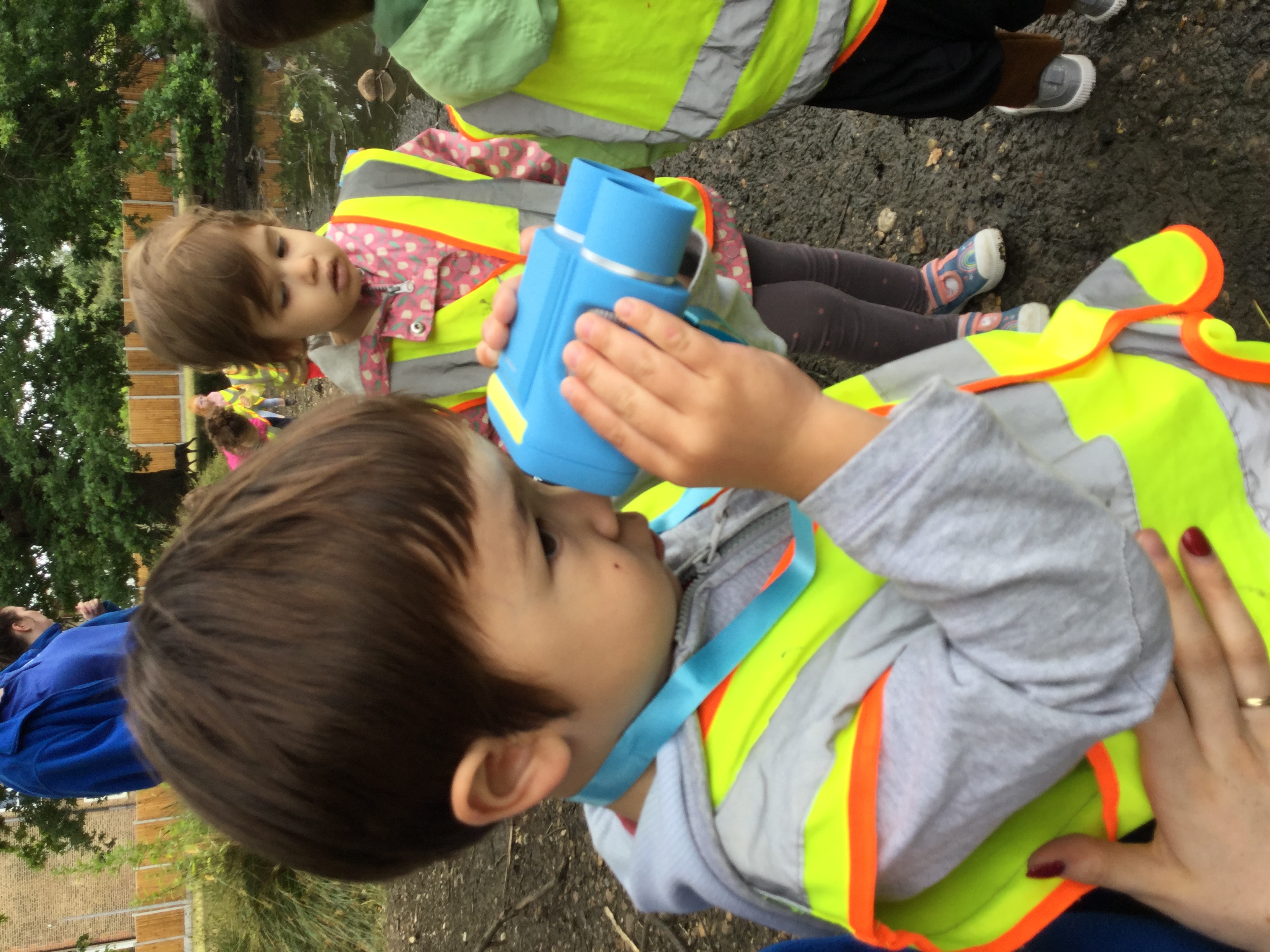 The Ladybirds also used our children's digital cameras to capture images, they look photographs of trees, inside tree trunks, plants and also some selfies.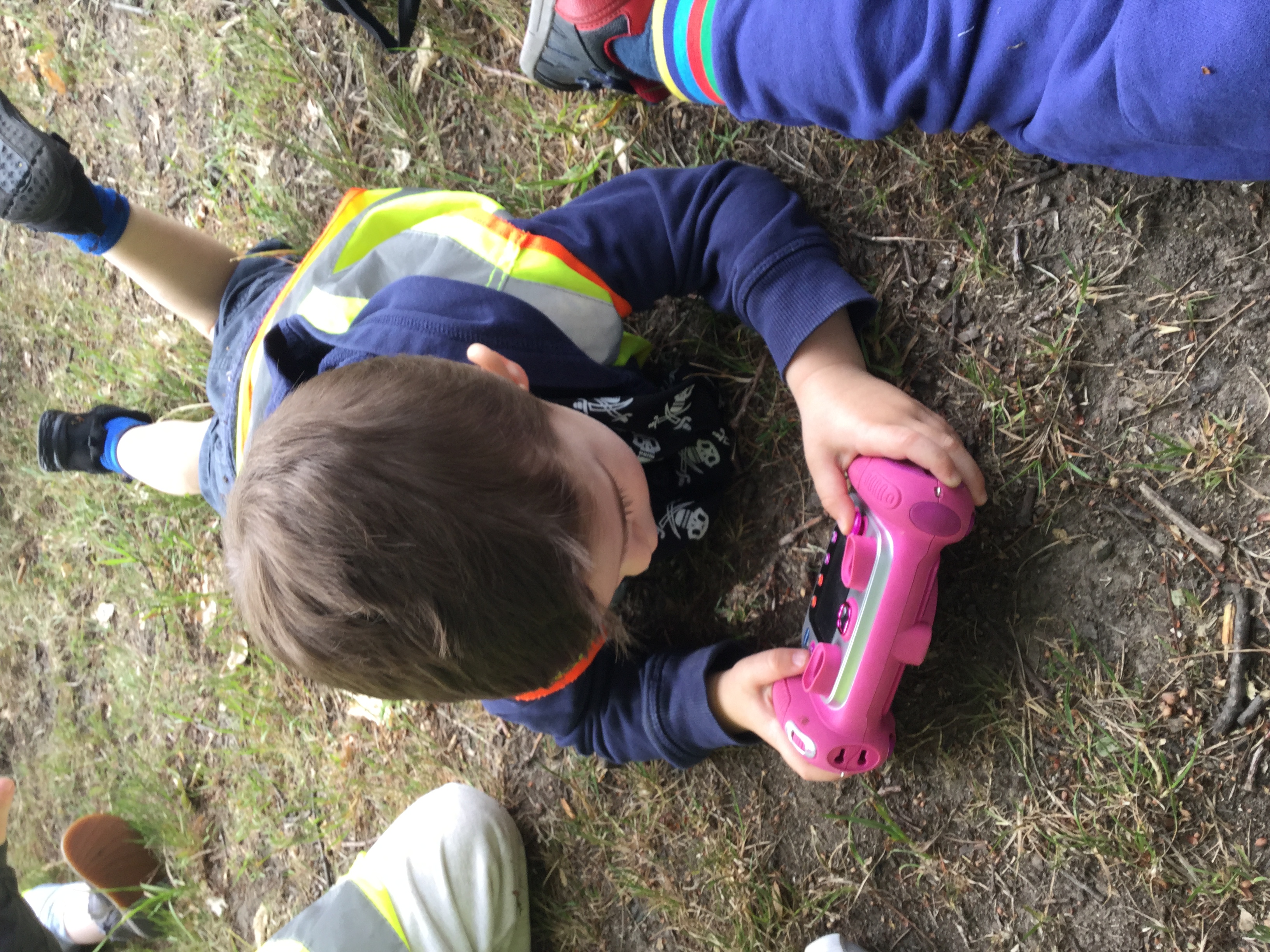 Lastly the children used our Magic wand children's camaras and with these the children could also take videos, which was great fun.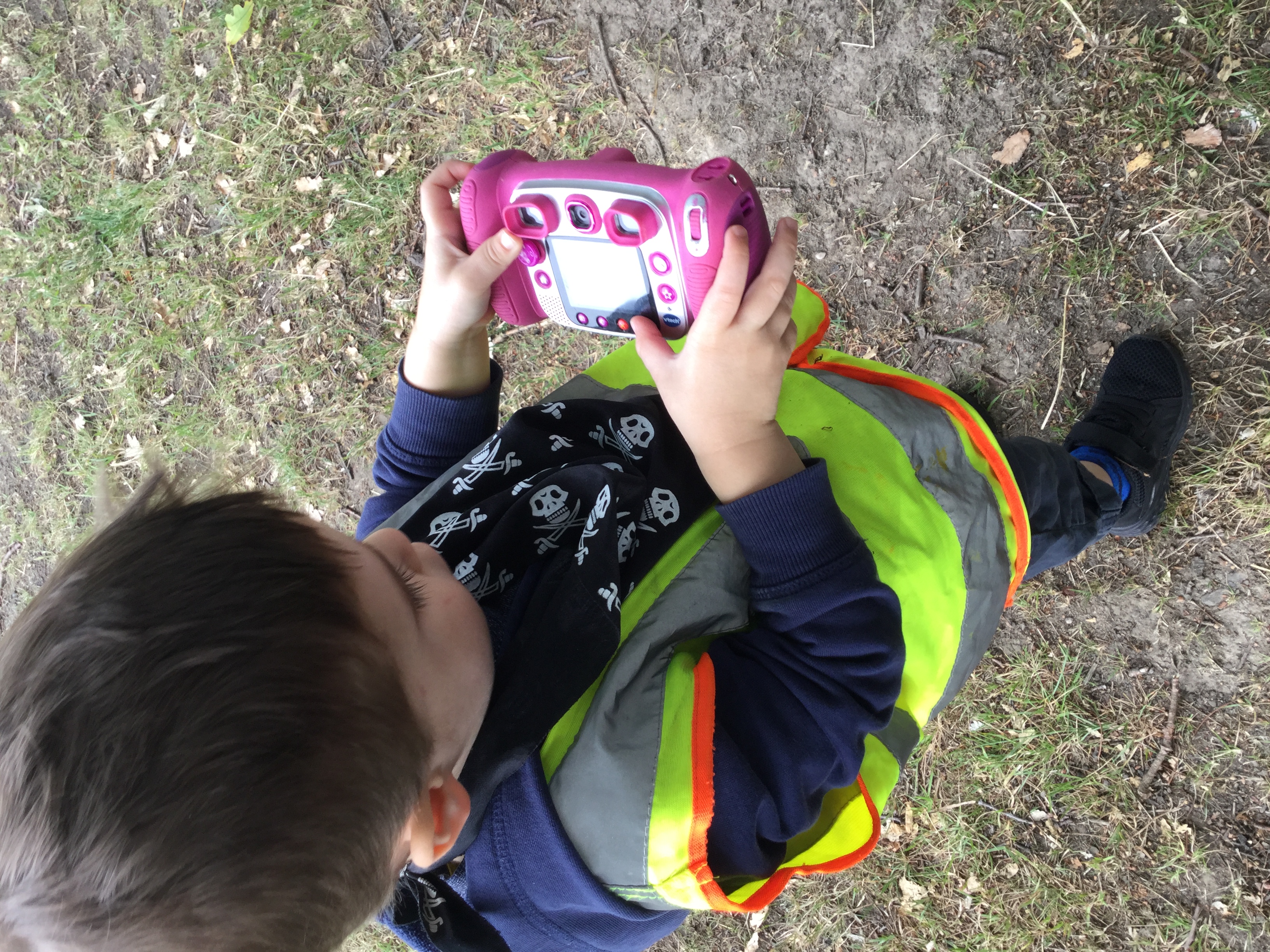 Back at nursery we used the Laptops to look at all the images and videos the children had taken during our trip out and what wonderful photographers we have here at nursery.