Creative Autumn Woodwork
The Grasshoppers explored some autumn woodwork.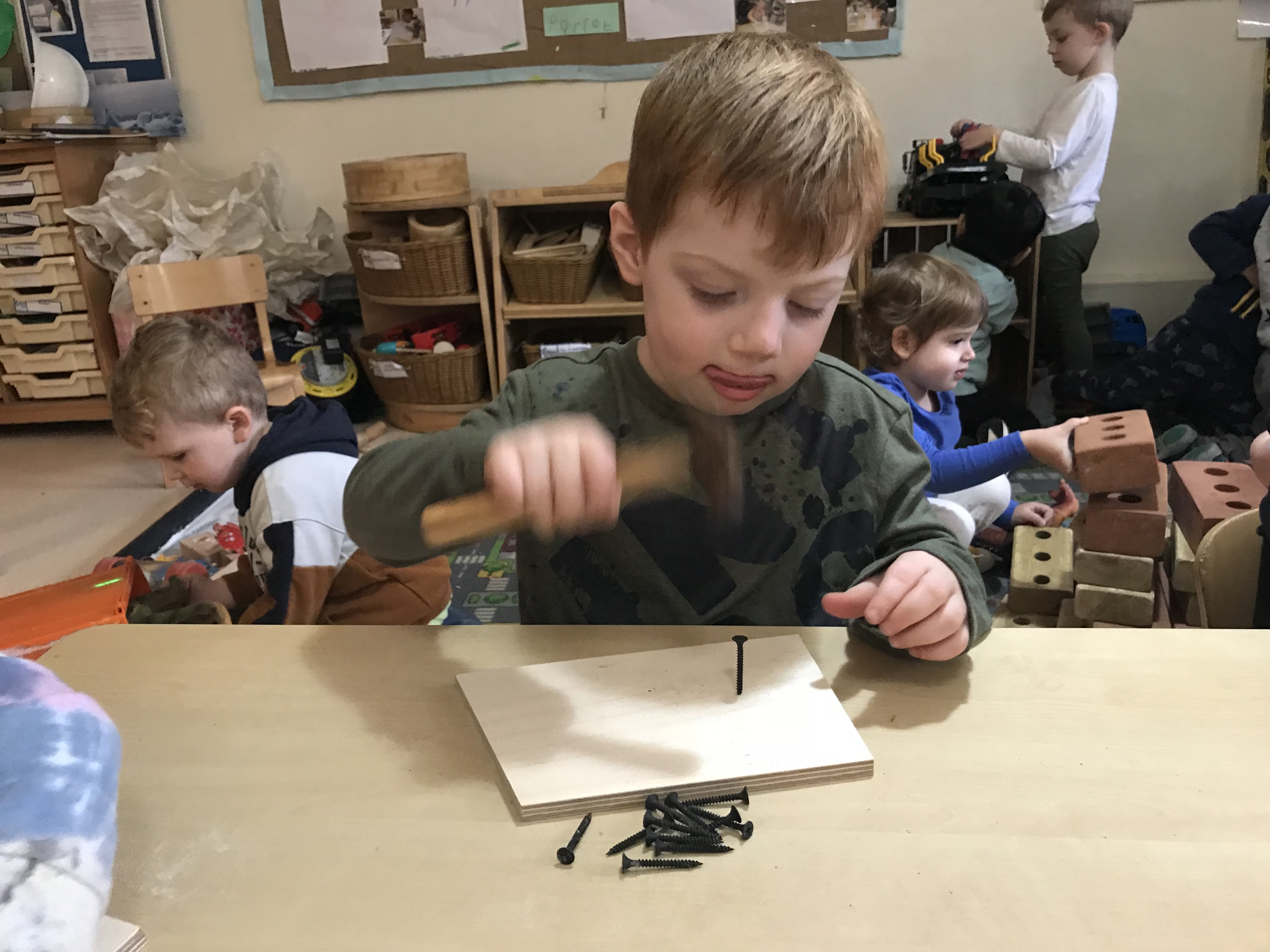 They took part in a children's risk assessment. Talking about the risk of using the tools and how to manage the risk. 
The children used the tools carefully and were deeply engaged when using the tools.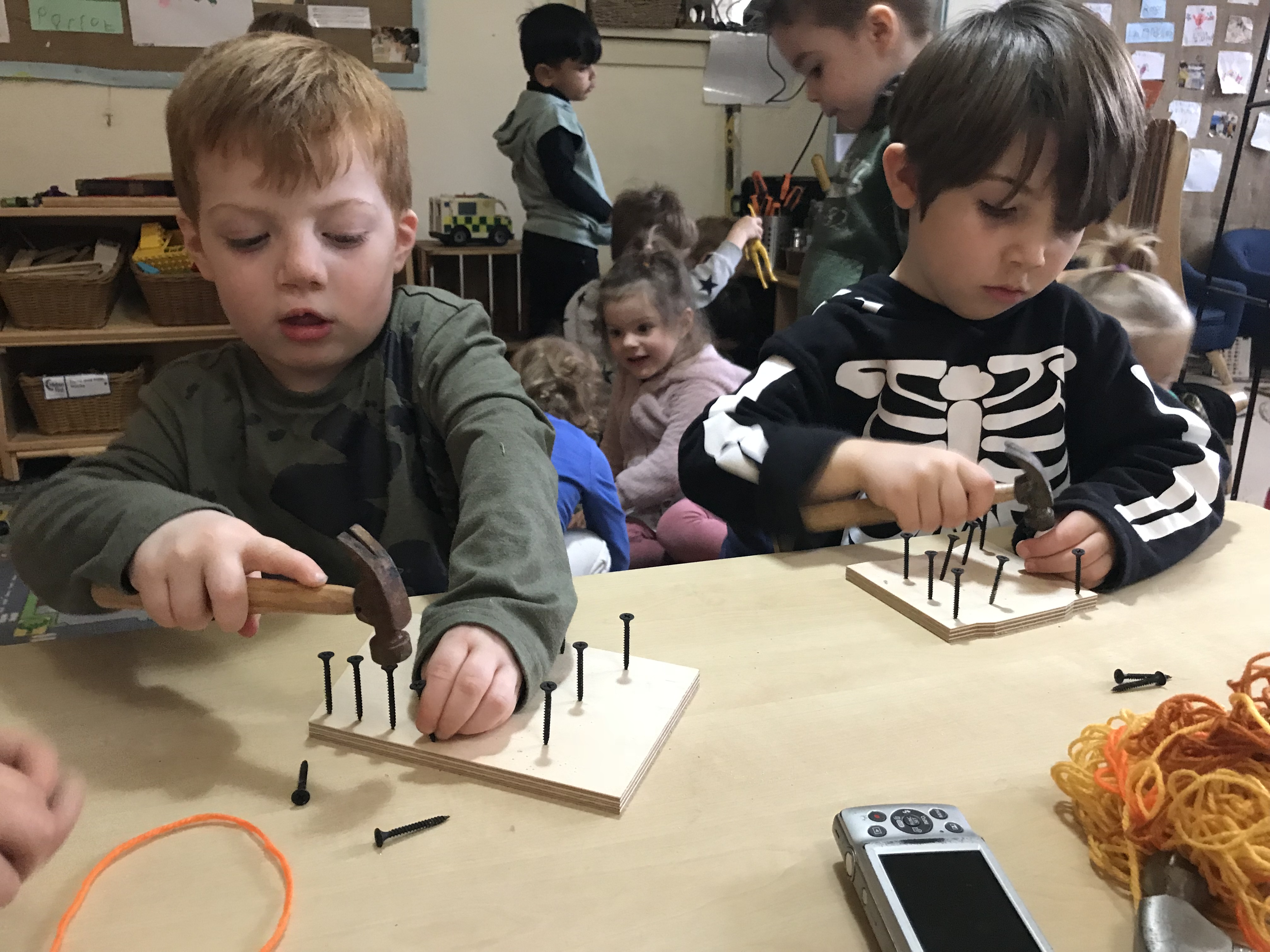 Hammers were used to hammer in screws into the woodwork.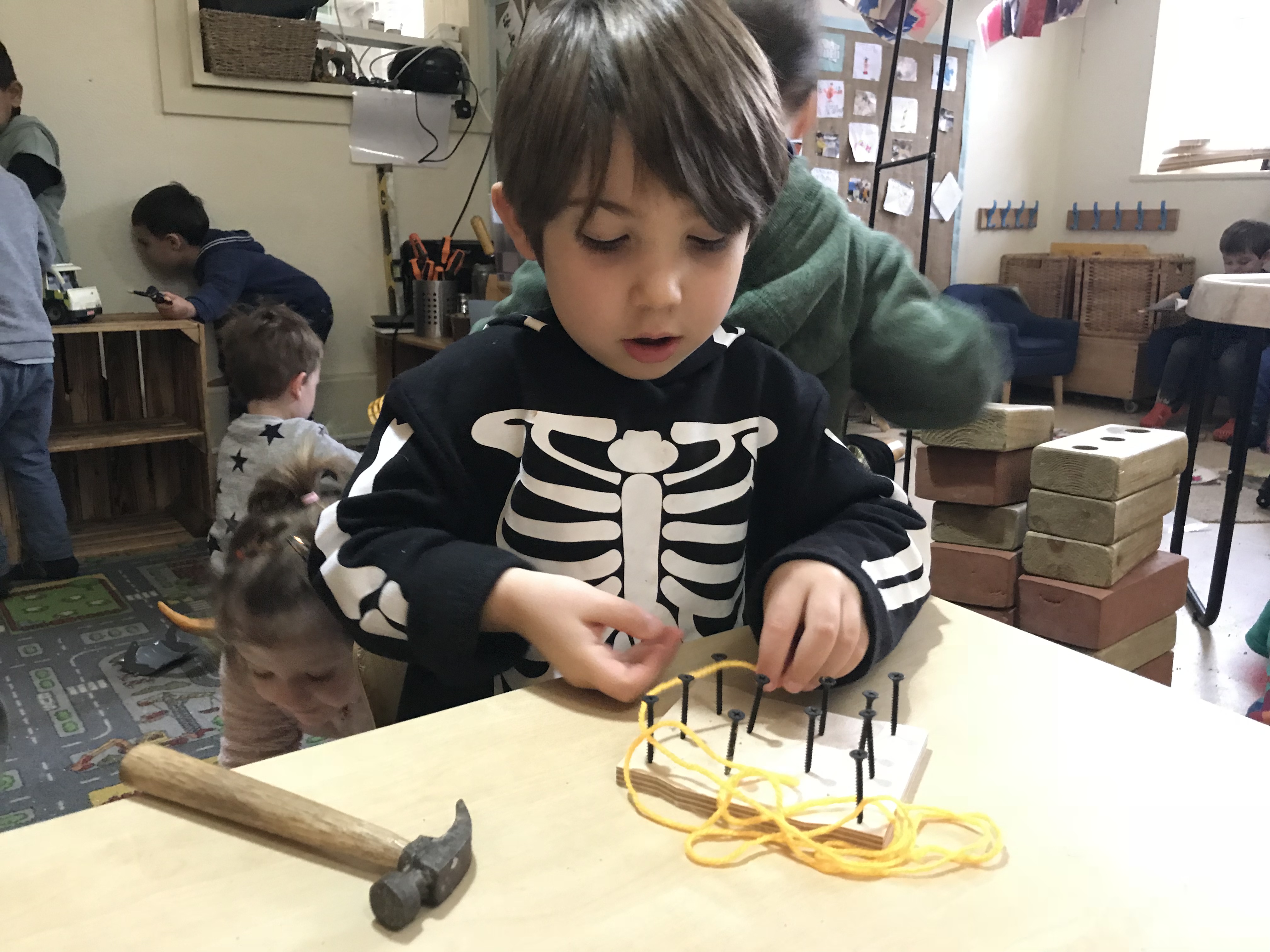 Adding various screws with hand eye co-ordination to enable the children to add their string.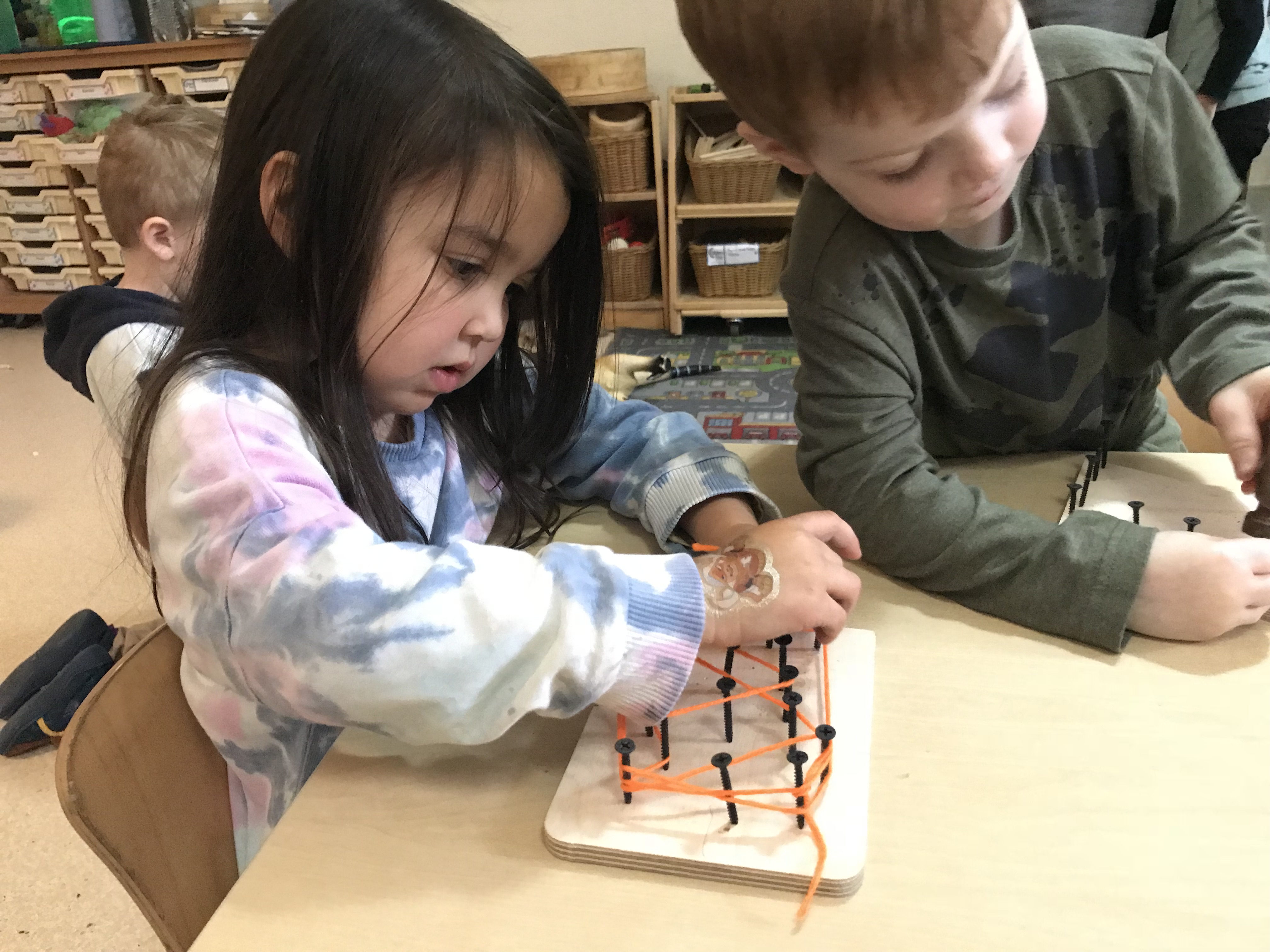 String was threaded round the nails carefully.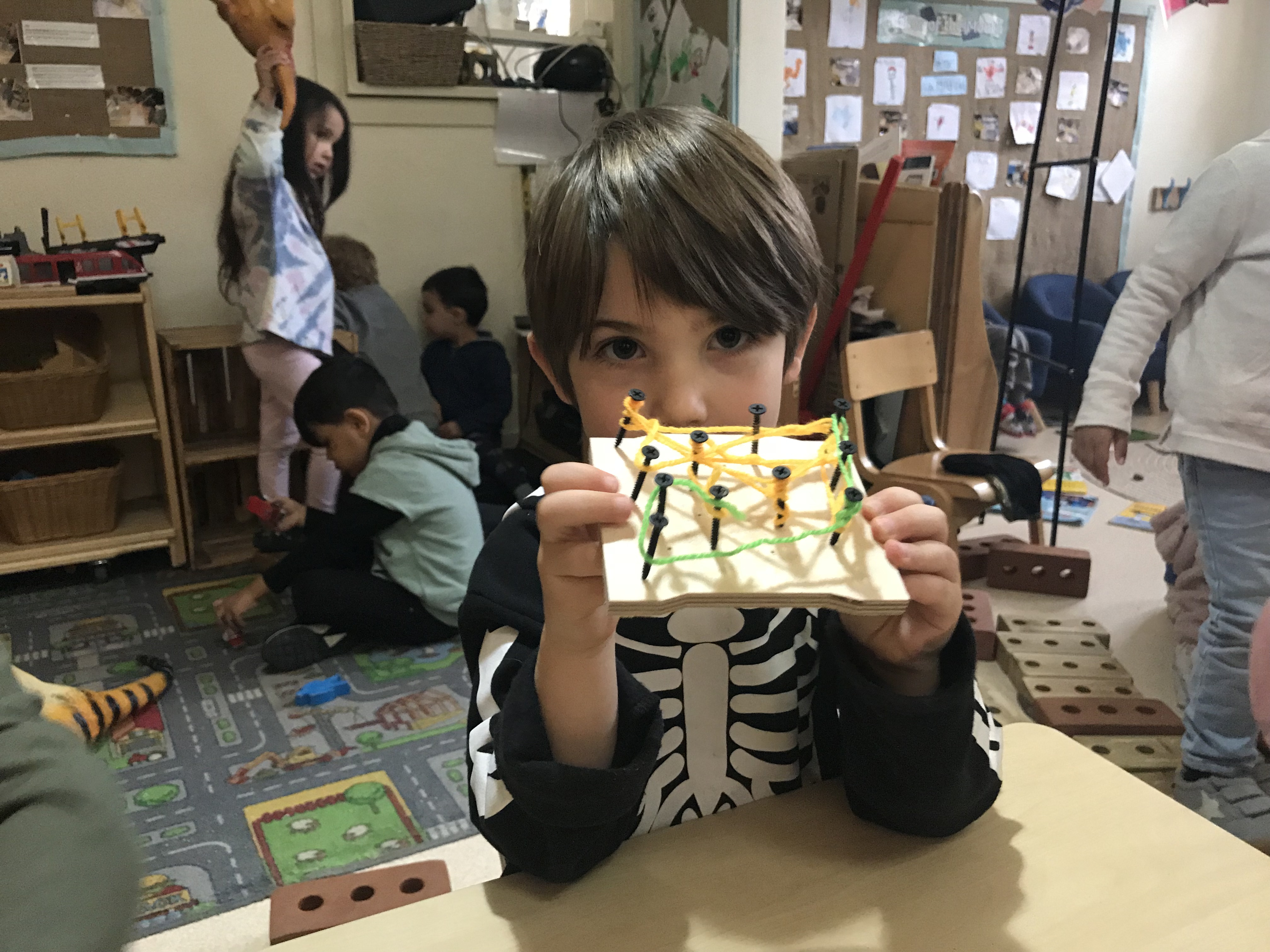 Weaving the string through the nails to create patterns and creative images.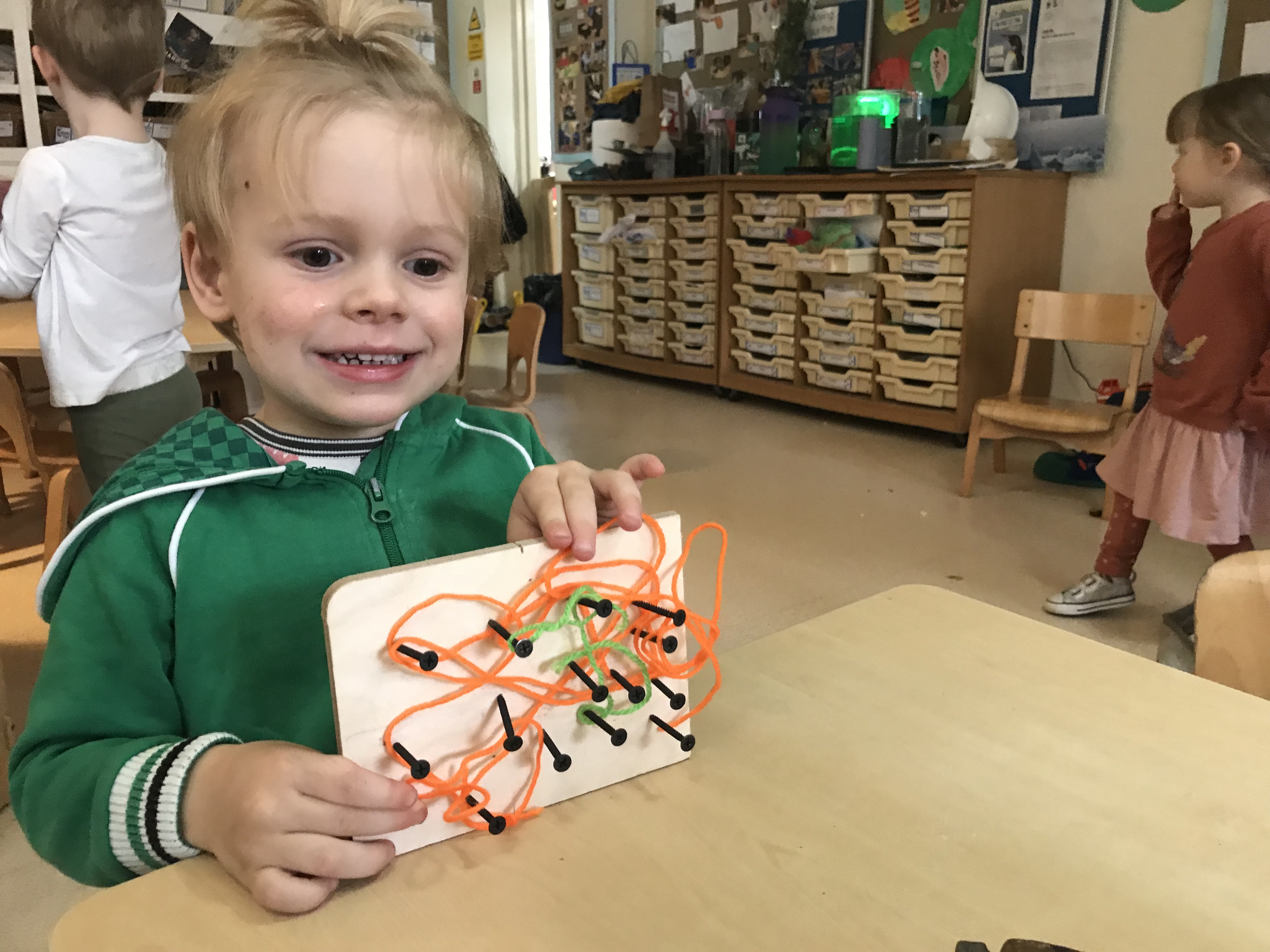 Large amounts of hand eye co-ordination was used.