Walkie Talkie Session
This week the Butterflies headed to the local forest for a walkie talkie session.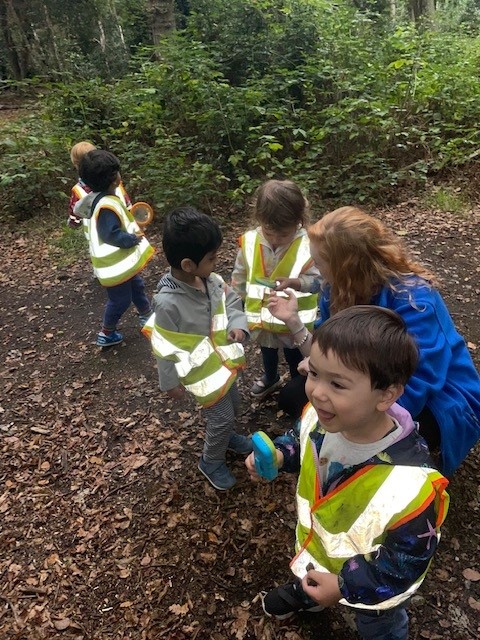 Once at the forest the children were shown how to operate them and understood very quickly how to use the push to talk technology.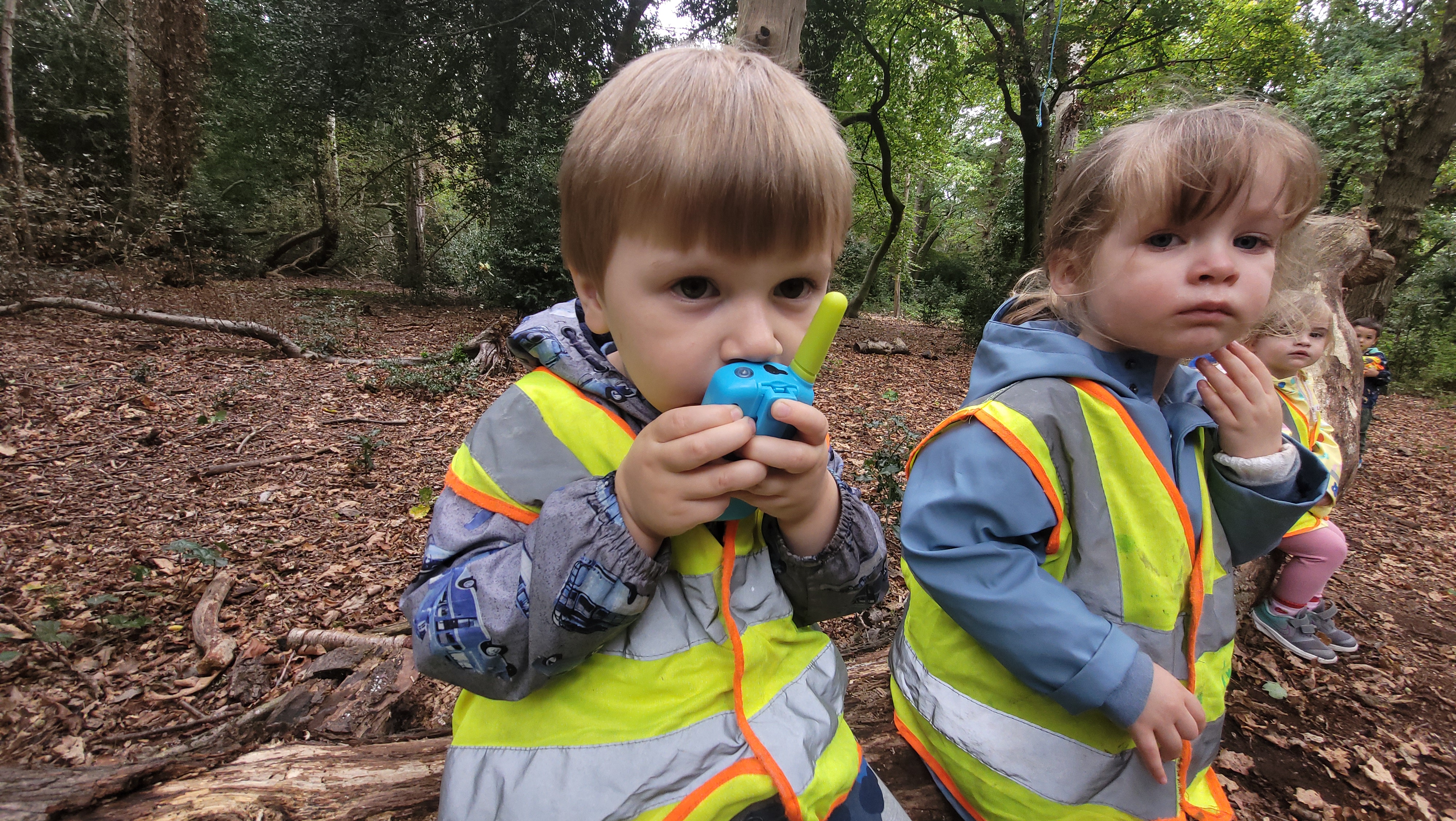 The children spilt into smaller groups and spread out in to various areas of the forest to ensure the full use of the walkie talkies.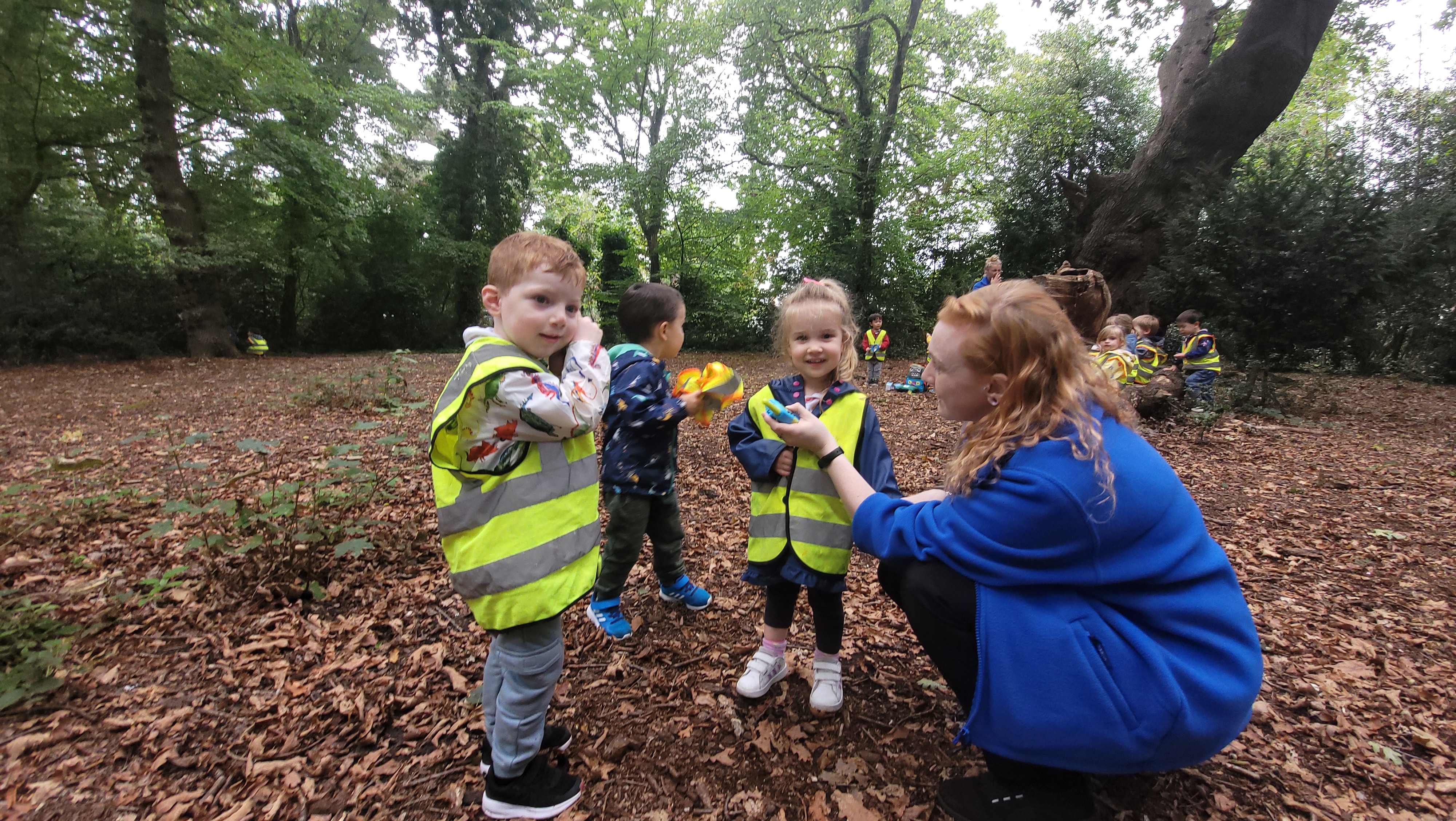 The Butterflies supported and helped each other when using them which promoted positive relationships, co operation and taking turns.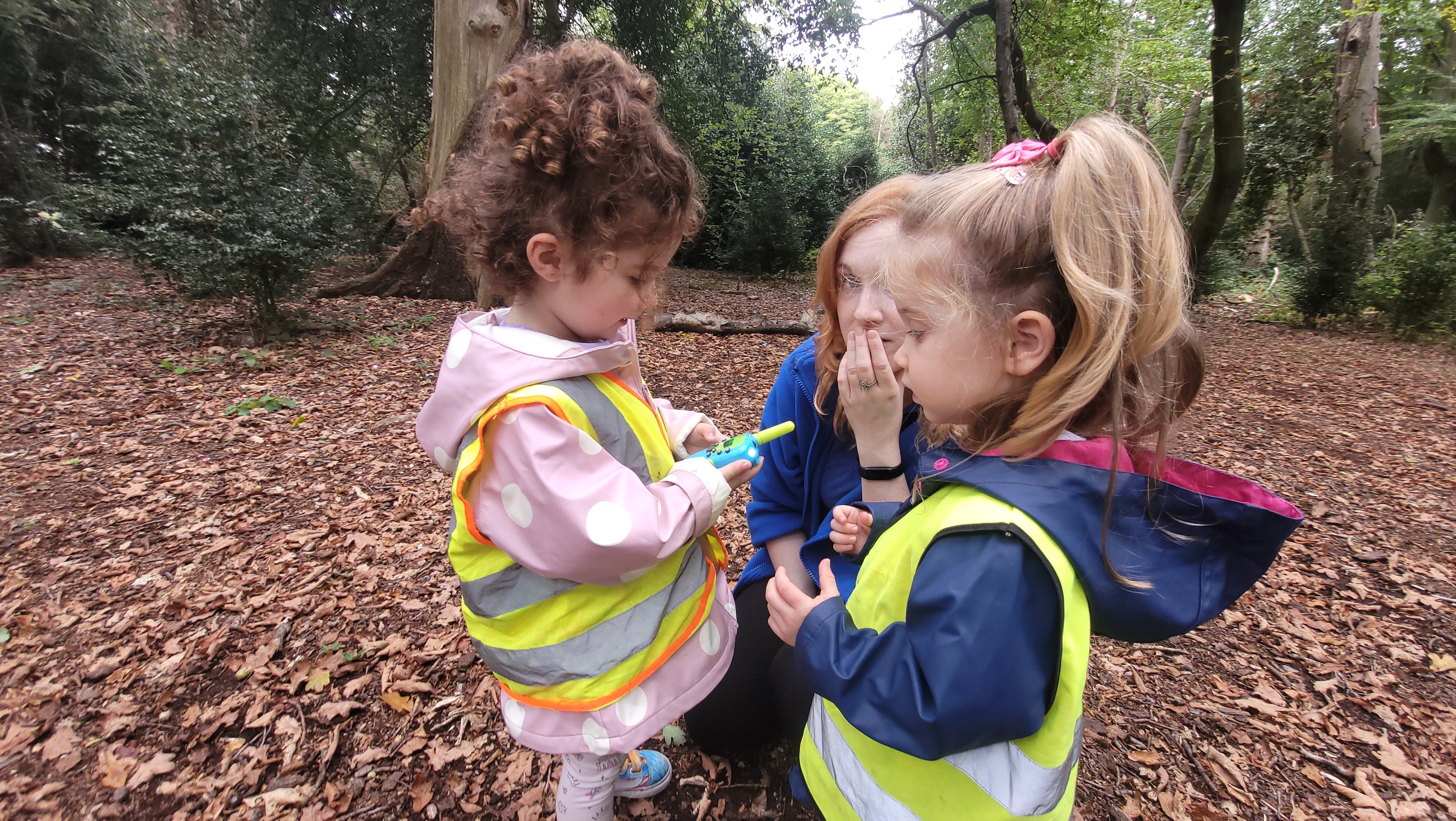 This activity allowed the children the opportunity to practice expressing themselves as well as listening to what others have to say and responding.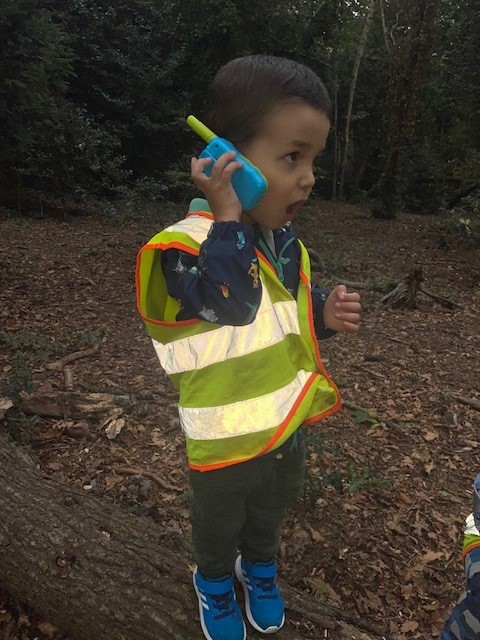 We also asked the children open ended questions to encourage the use of more complex and fuller sentences.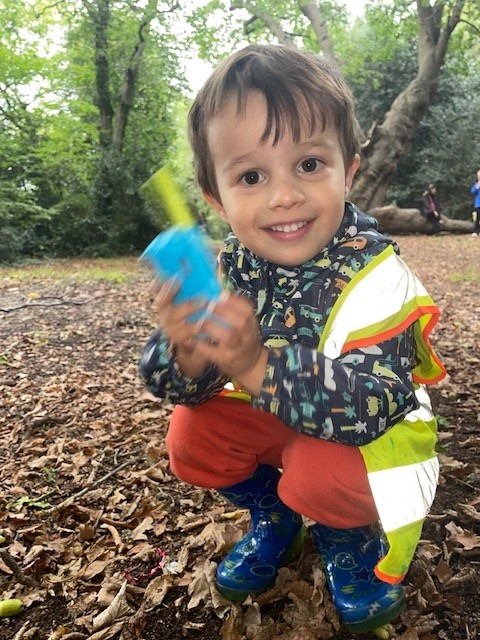 The walkie talkies also had a torch on the end and the children used this to explore the darker areas of the forest looking for bugs.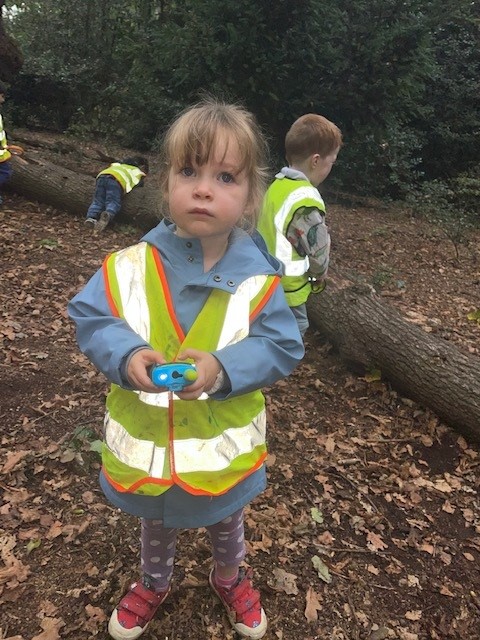 The Butterflies had a great time and can not wait to go back out and use them again.