Beach Day.
On Tuesday the 21st of June we held a beach themed day!
We are continuing with our summer topic and took a pretend trip to the beach.
We explored the shells in the water and enjoyed playing with the boats.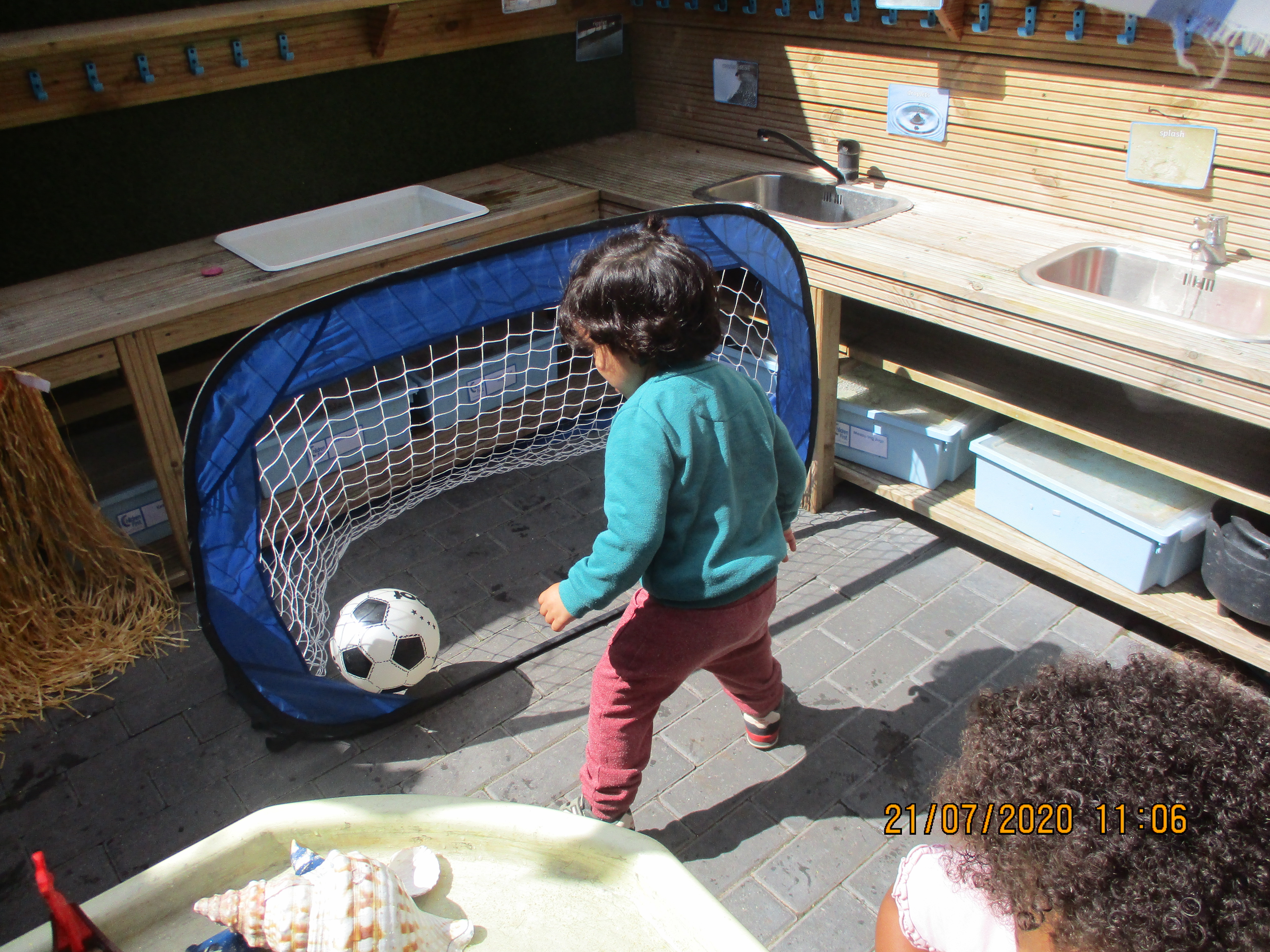 We also enjoyed playing football with our new goals.
We enjoyed some ice lollies and made some sandcastles.
EYFS - Being imaginative, Physical Development, Communication and language.