Tie Dye Stockings
The Ladybirds took part in an experiment to make some tie dye stockings.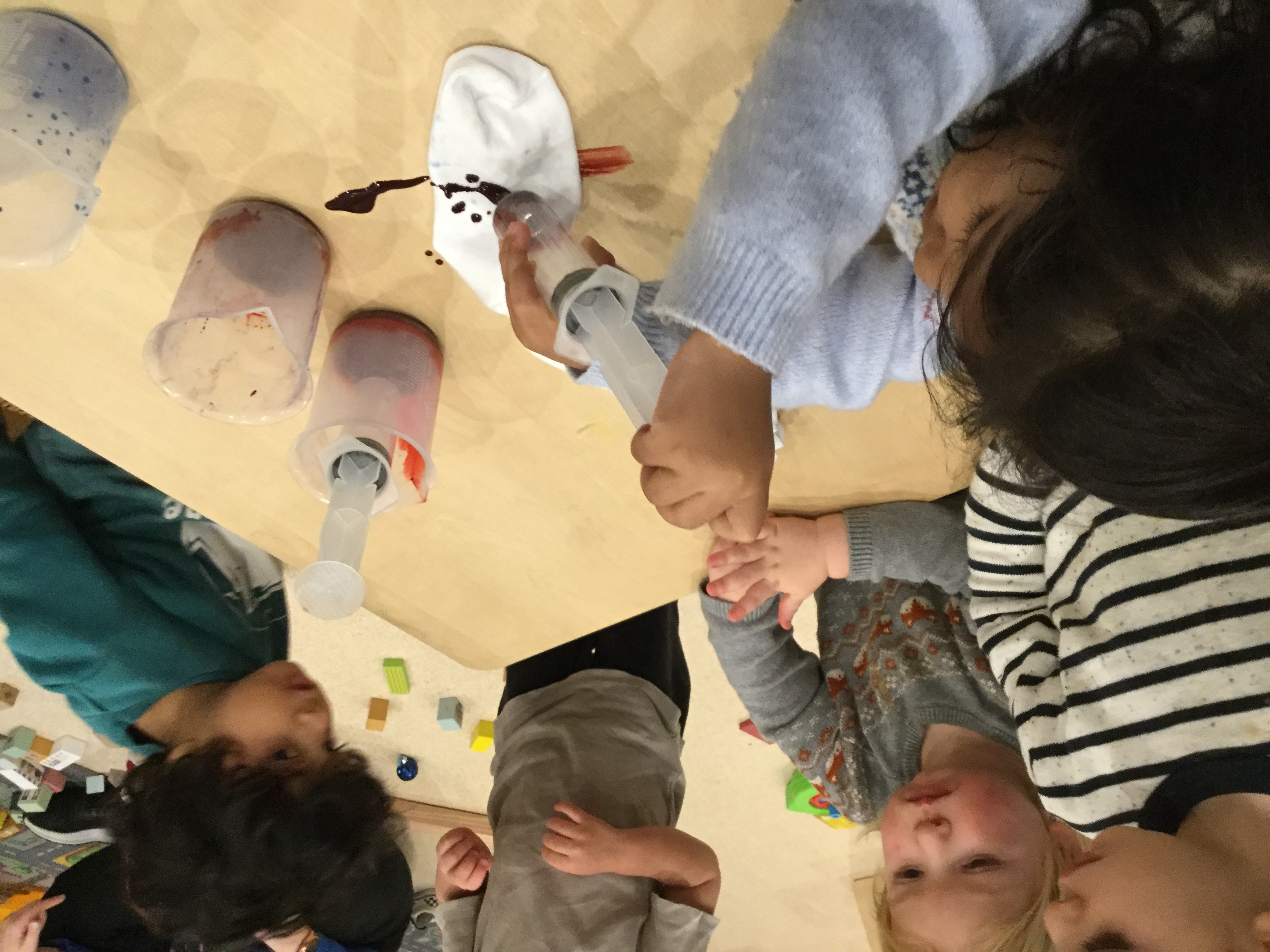 They manipulated large syringes full of dye to create effects on the sock.
The children noticed that the dye came out faster if they pushed the syringe down quickly. 
When dye spilled onto the table the children explored soaking this up with the socks.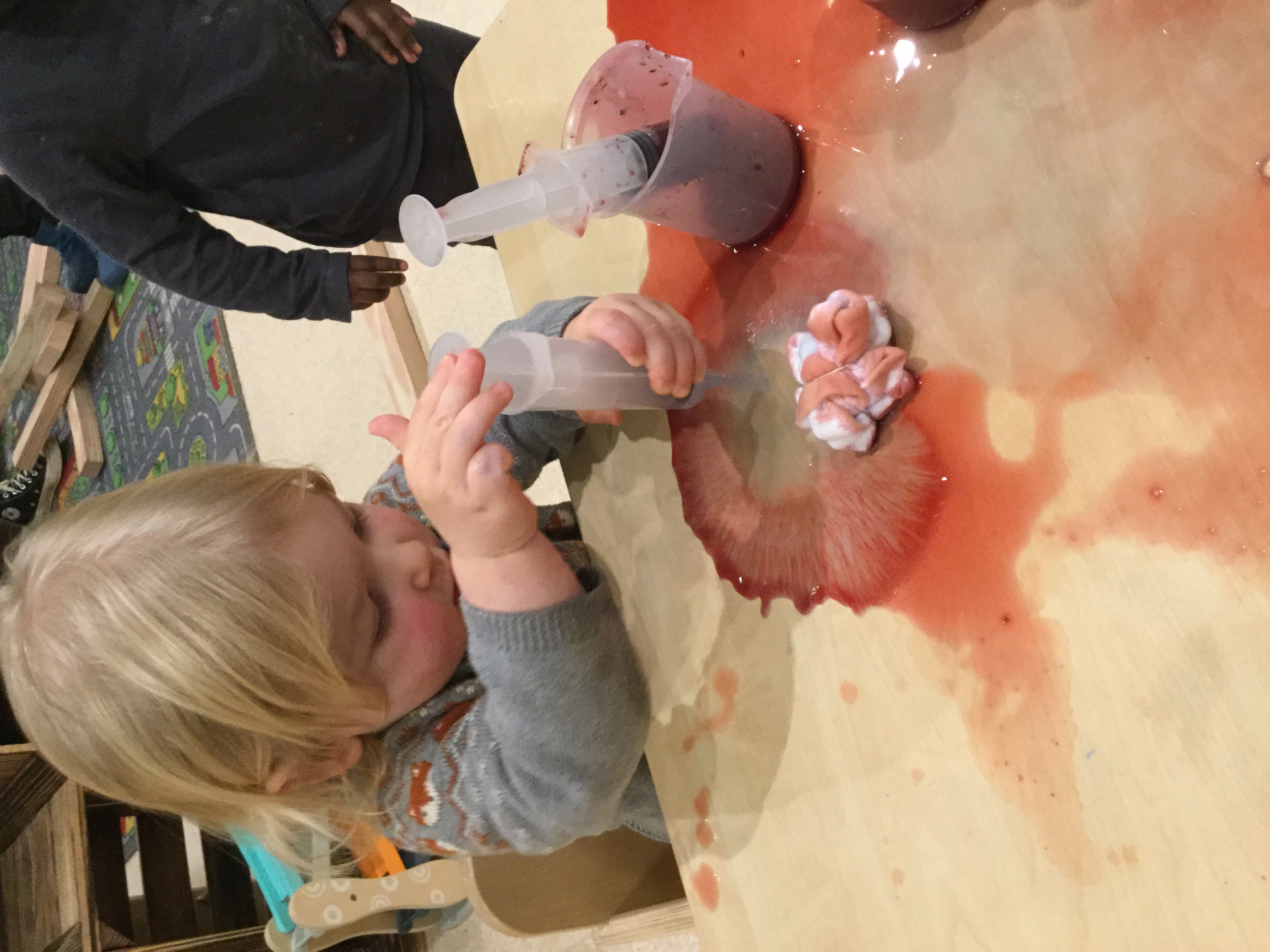 Creating multiple patterns and effects on the fabric.