Making Musical Instruments
The Ladybirds made their own musical instruments as part of our Queens Music Festival.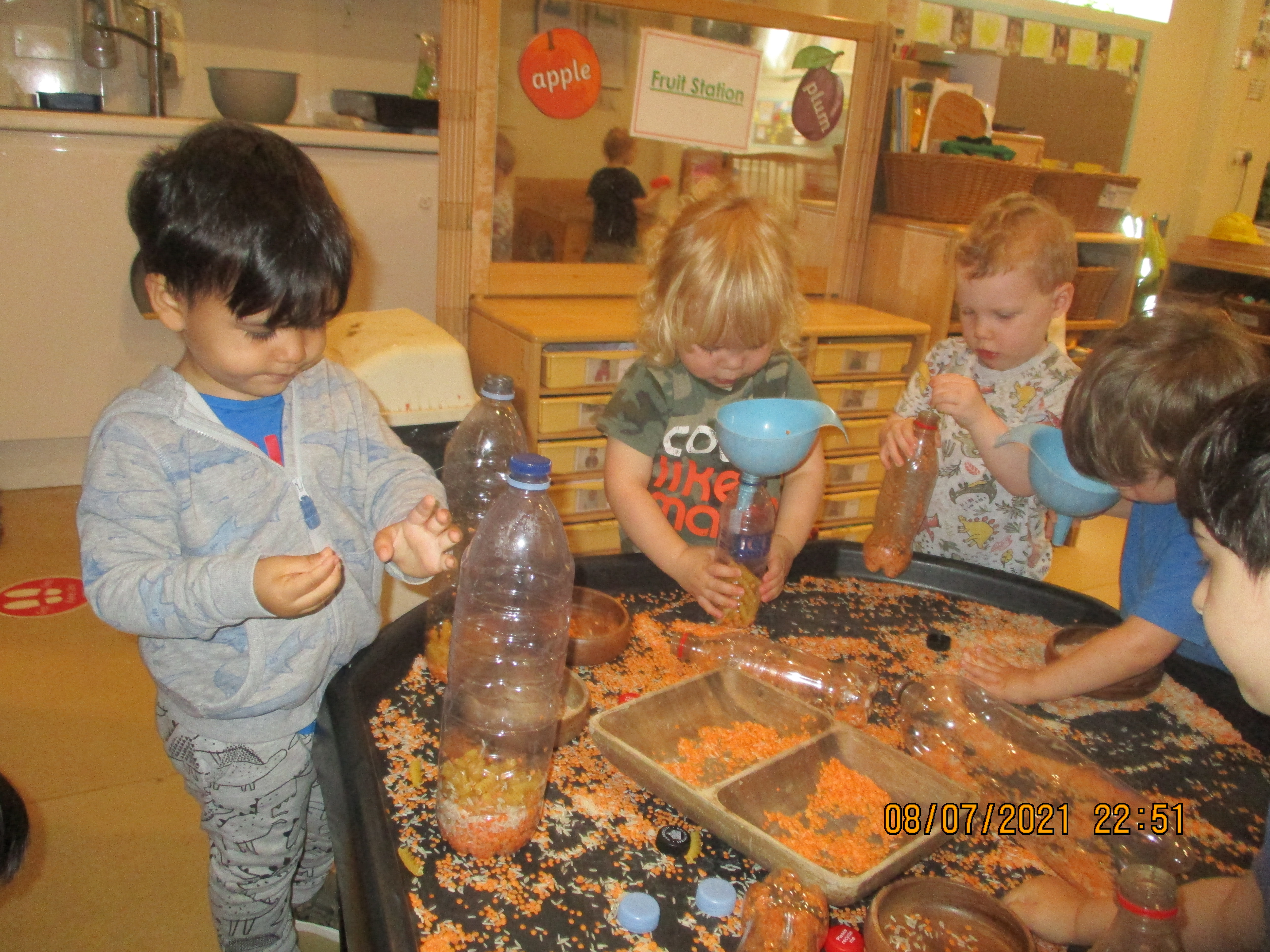 The children filled a variety of different materials into bottles.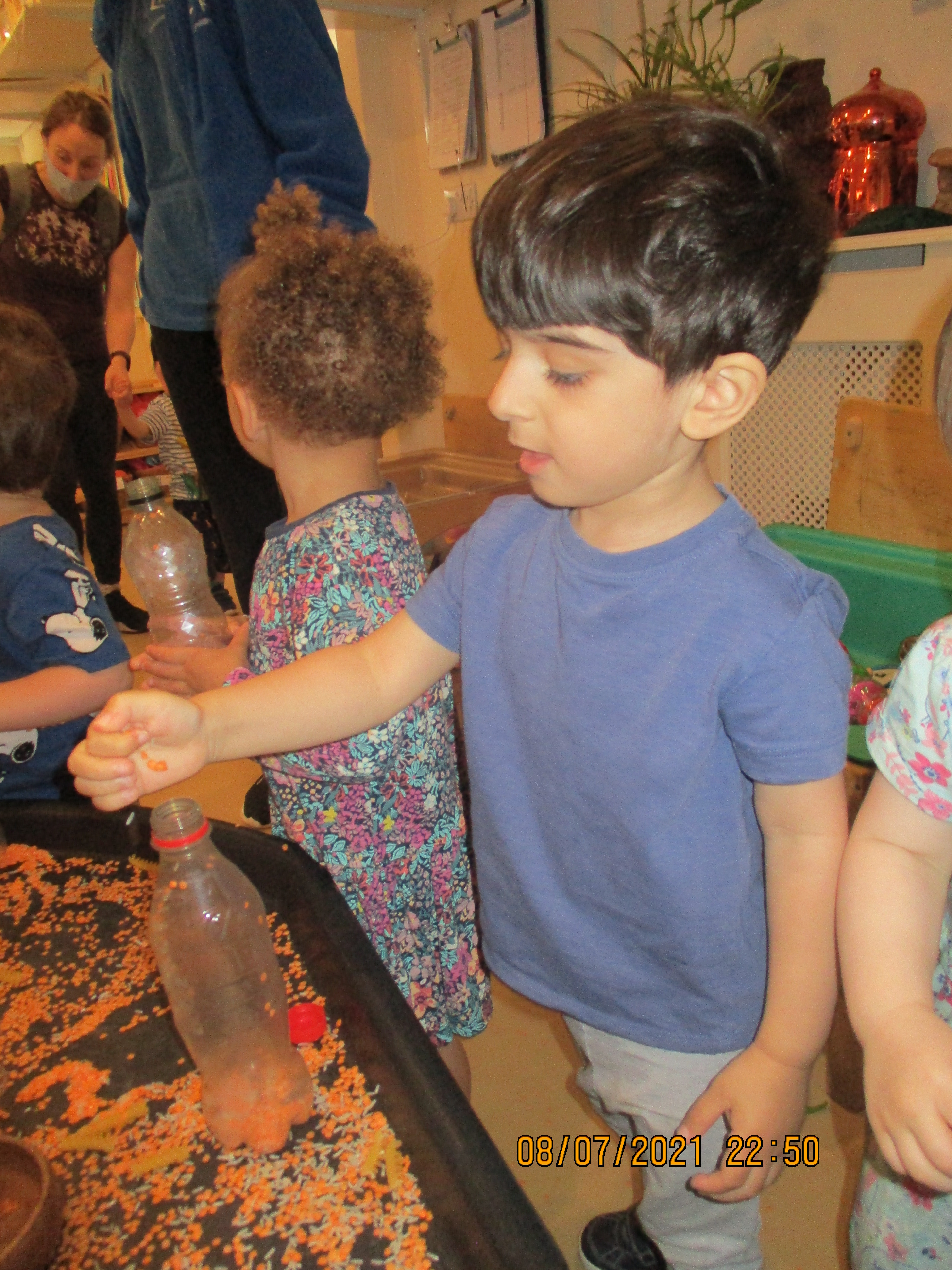 They used hand eye co-ordination to fill the bottles with the objects such as lentils, pasta and rice.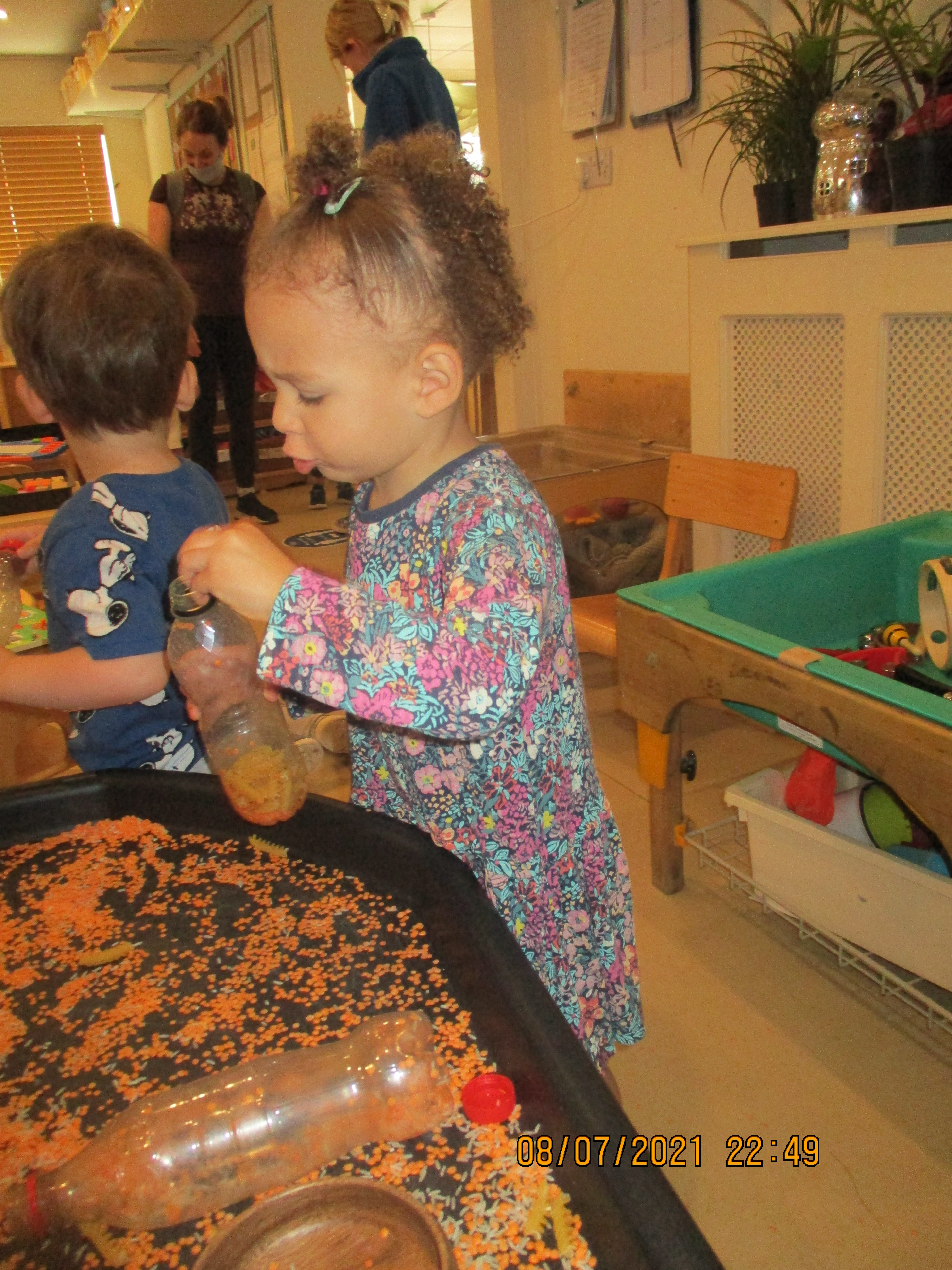 Once the bottles had materials inside the children placed the lid on the bottle.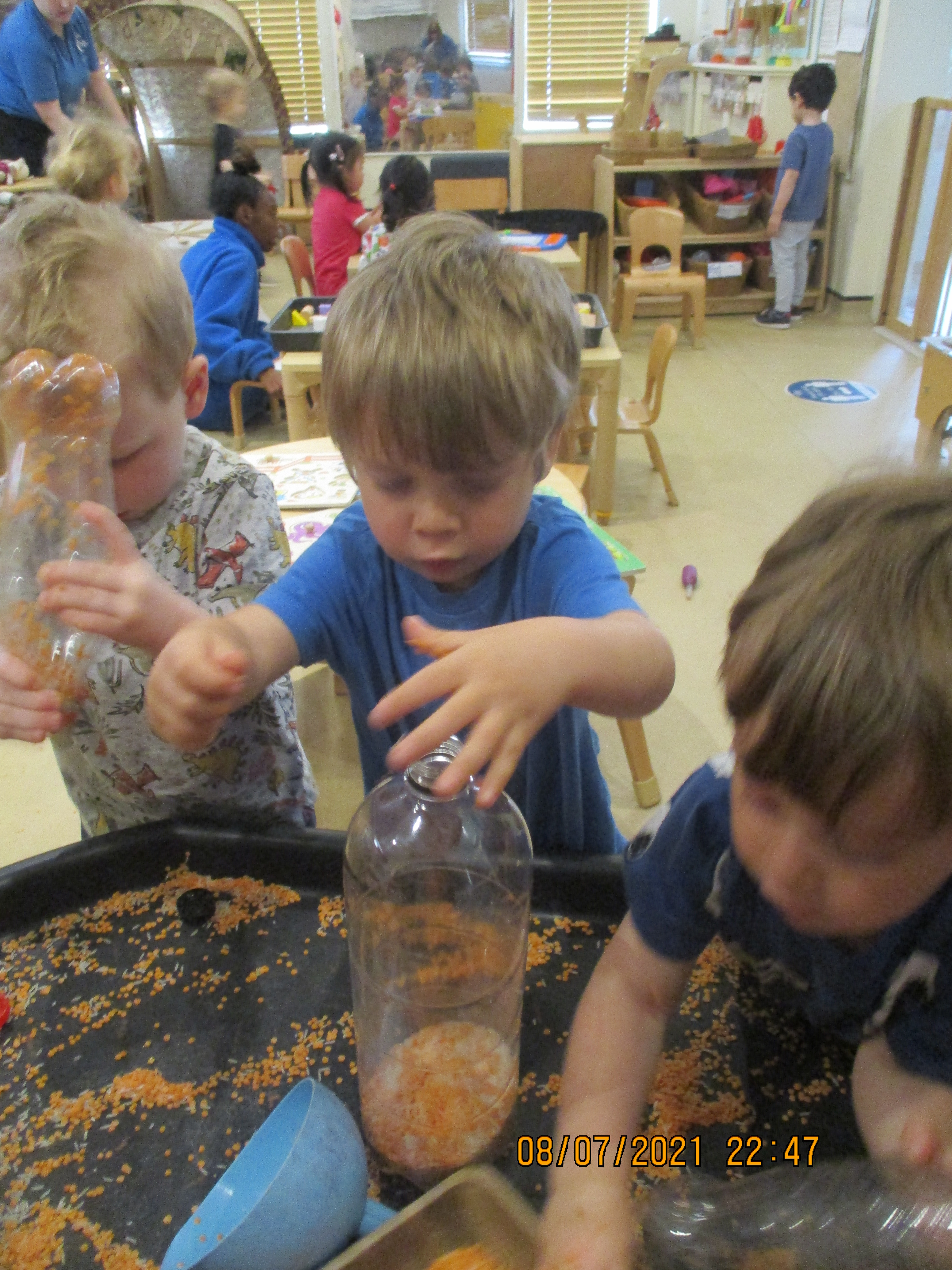 Everyone listened as the children shook the bottles to explore the sound made.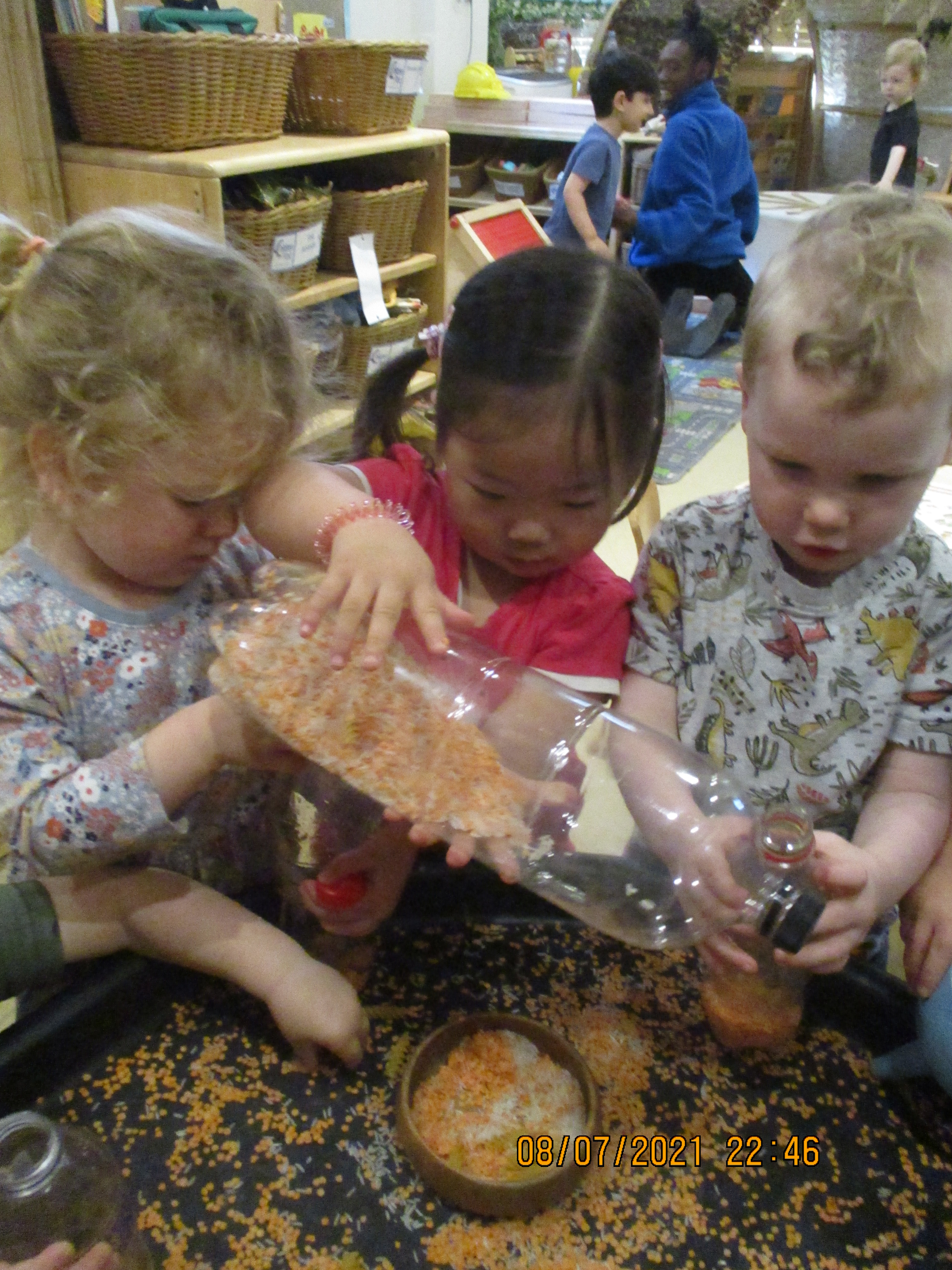 Each material made a different sound.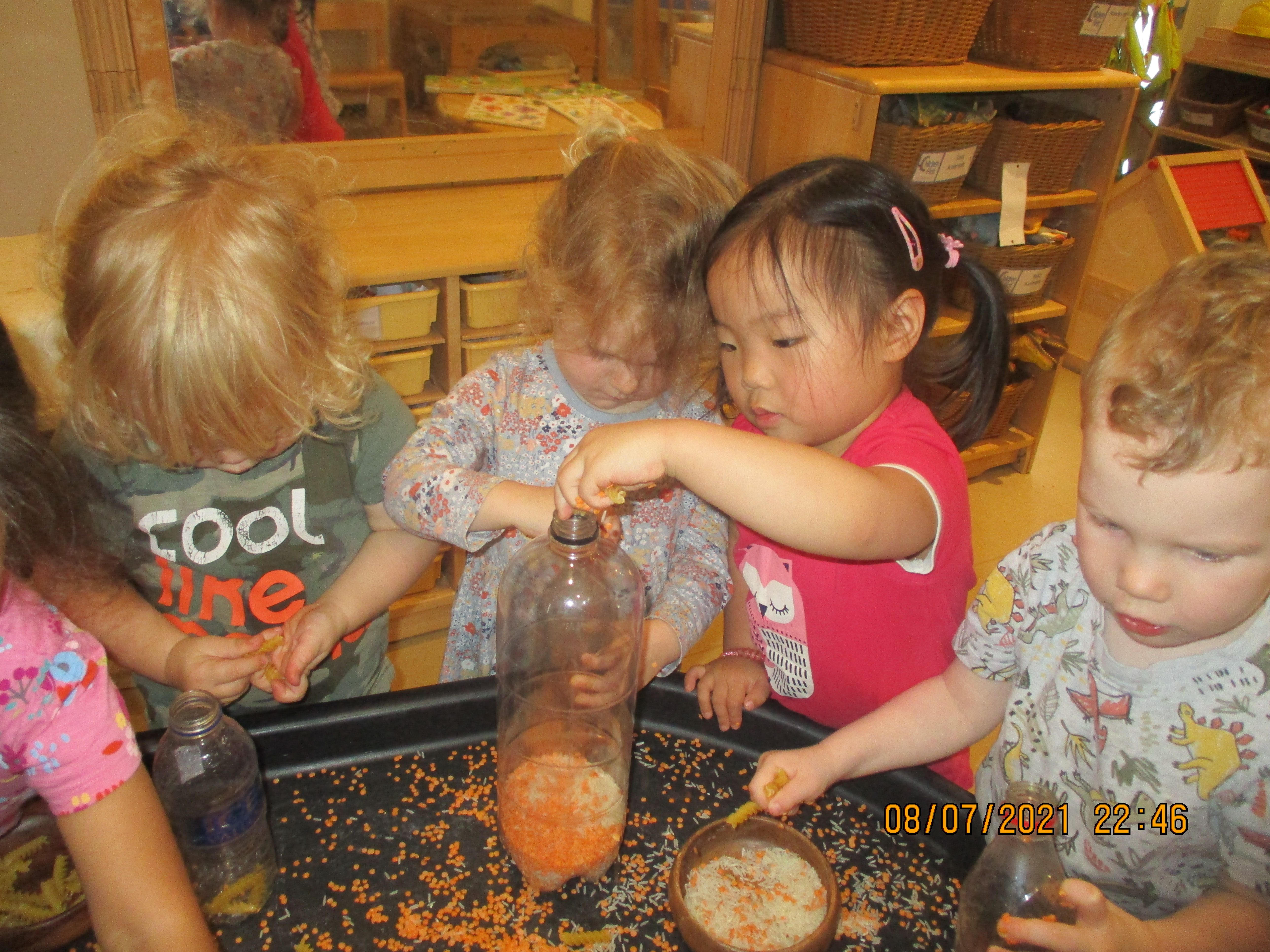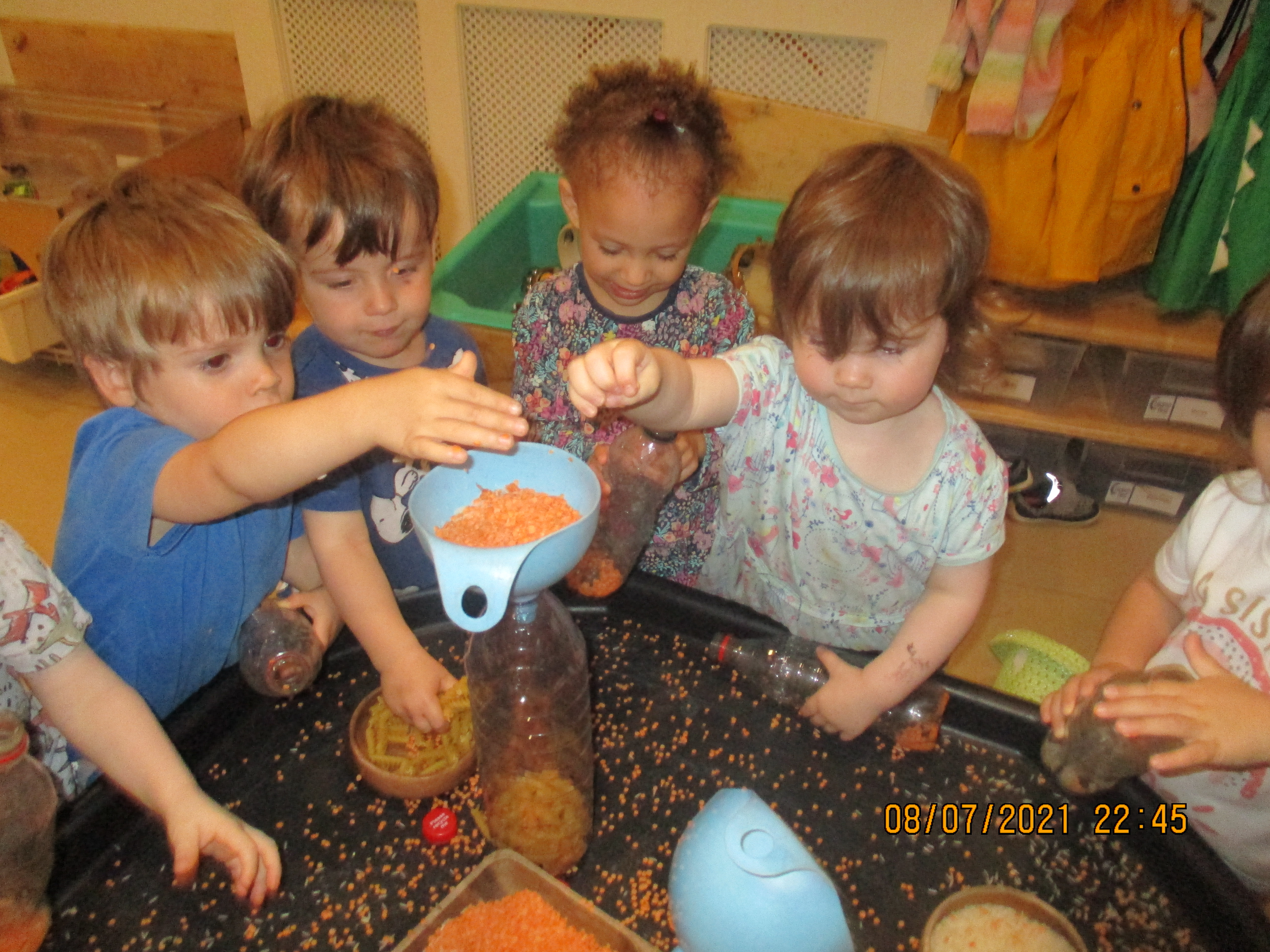 The children used the instruments to join in during our music festival.