Smoothie Making!
The Butterflies enjoyed making their healthy fruit Smoothies on Wednesday.
They helped pick which fruit they wanted as well as cleaning and cutting the fruit.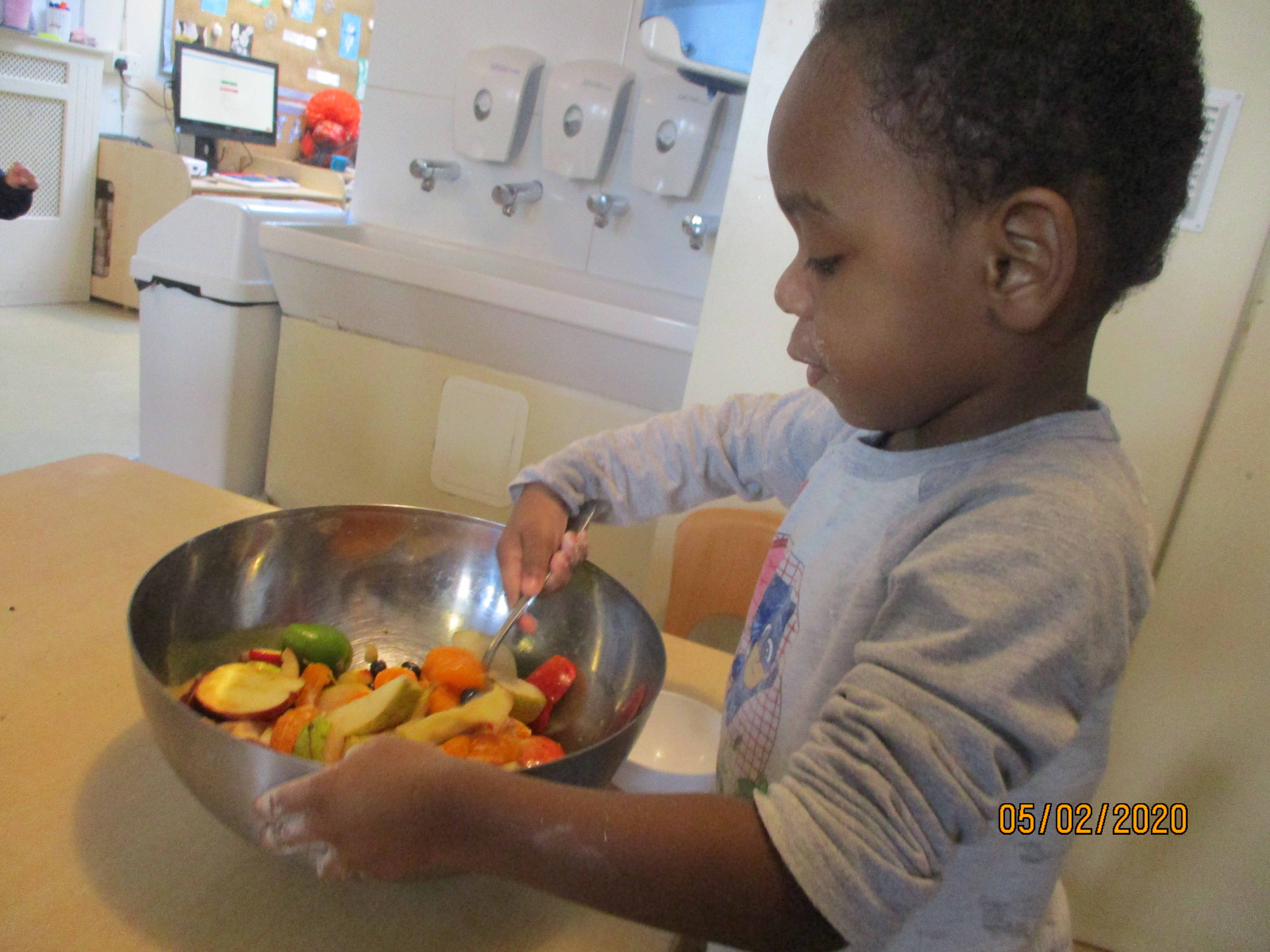 They all worked together to put the fruit in the bowl and our chef Maddie blended it in our blender for us!
We then was able to drink out Smoothies for our snack, they were delicious!
EYFS - Health and Self Care, Personal, Social and emotional.