Queens Court Care Home McMillan Coffee Morning
The Grasshoppers were invited to the Queens Court care home McMillan cancer support coffee morning.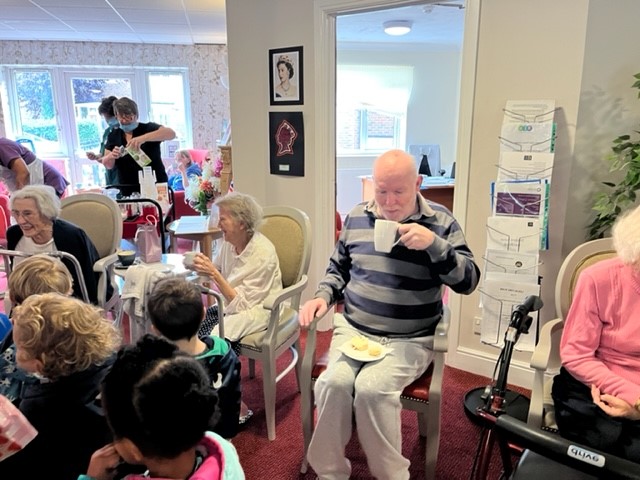 The children attended taking snack and treats.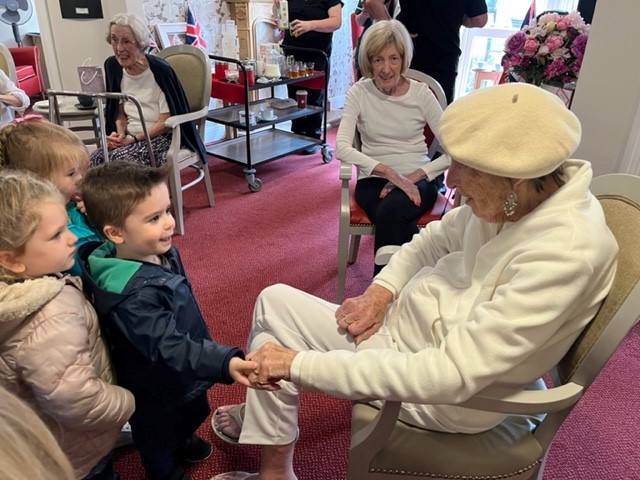 They greeted the residents they have come to know.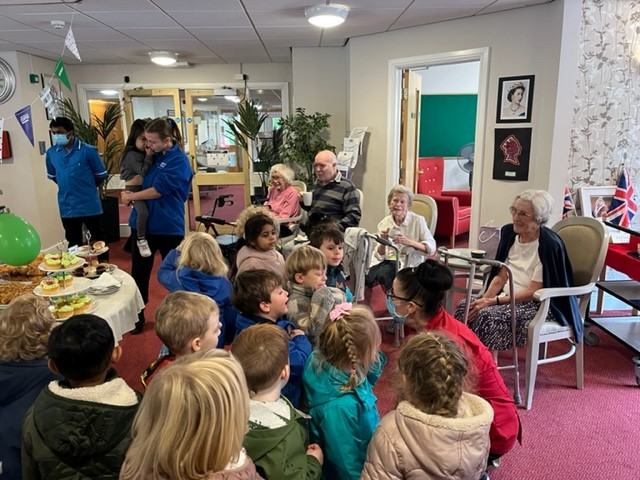 Communicating with them sharing joy.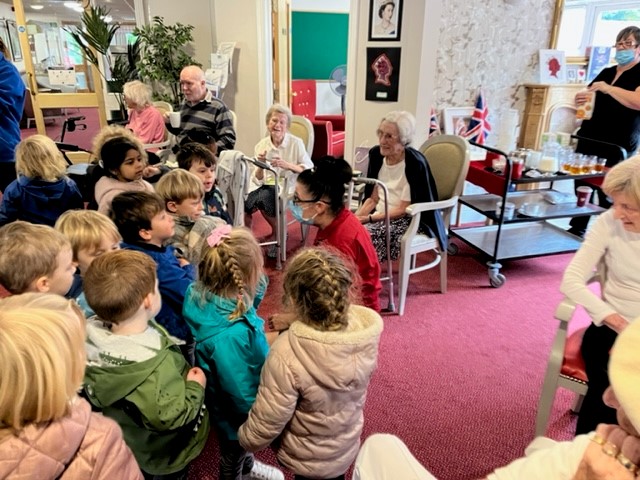 It is a great way for the children to build on social and language skills.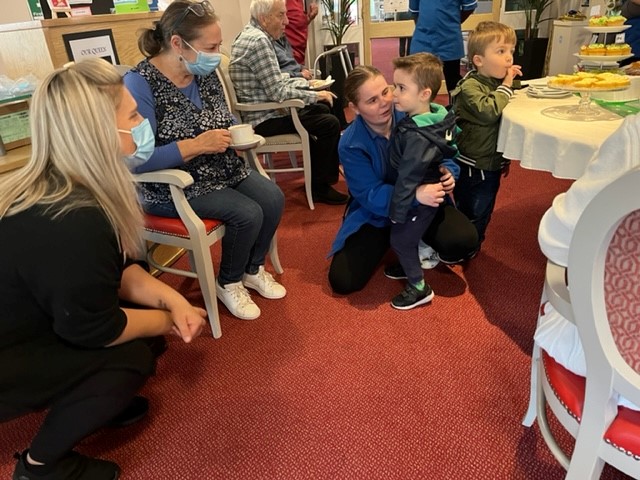 Thank you for the invitation Queens Court care home.