Transport Creations
The Horses designed their own transport models using lolly sticks.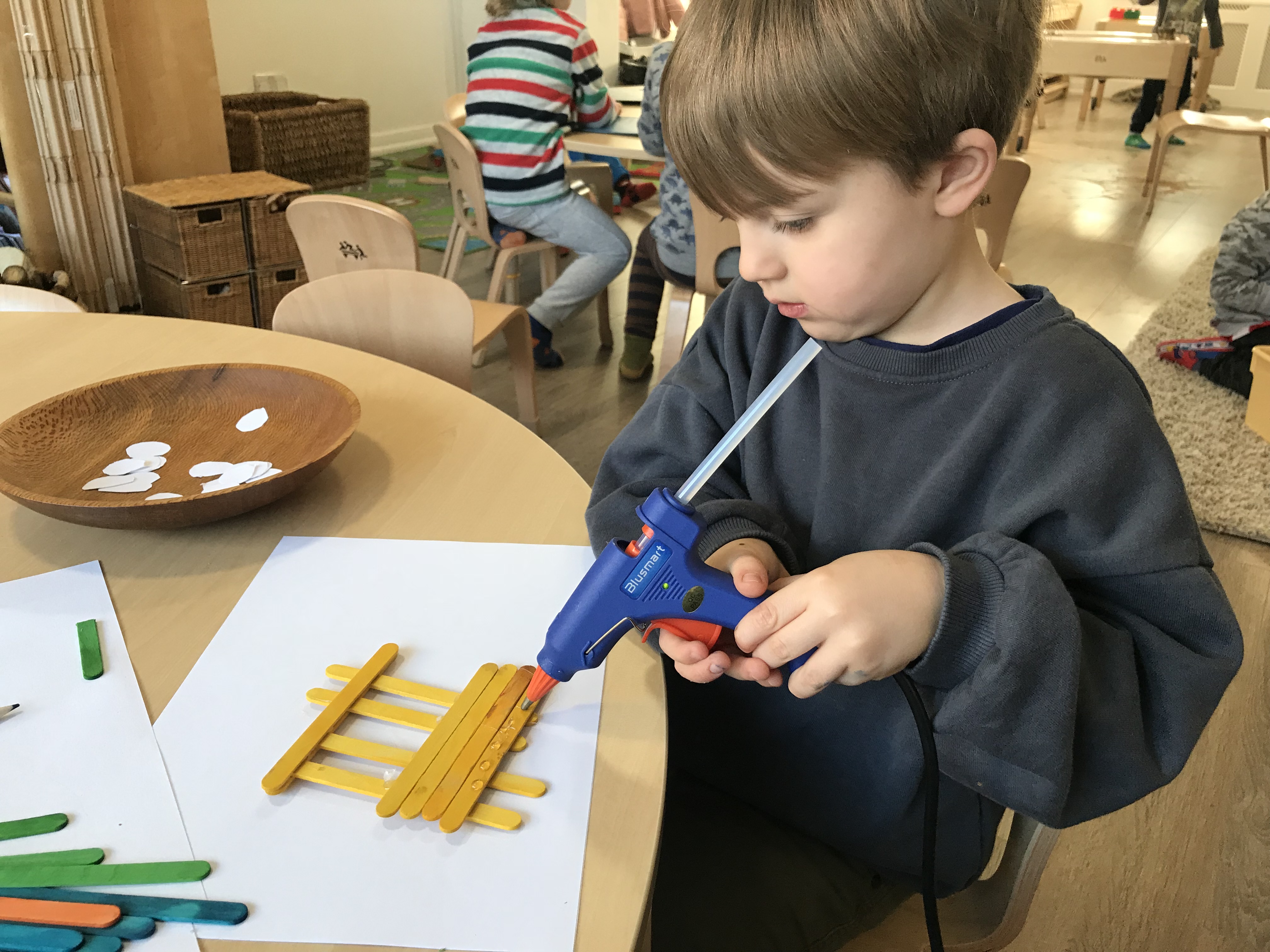 They looked at designs online and laid out a creation with the sticks. 
They involved risky play by using glue guns to stick this together.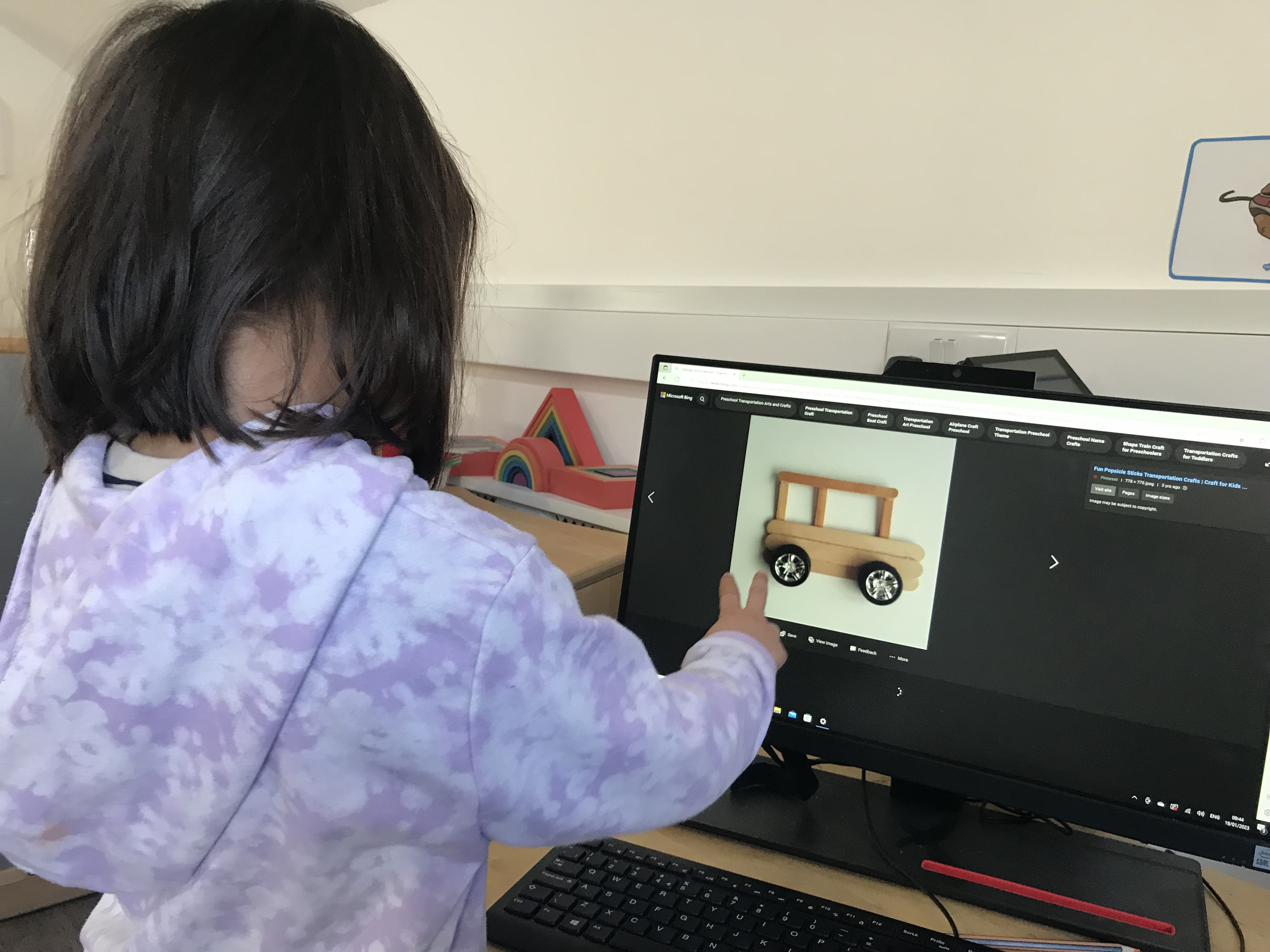 Carefully operating the machinery to bring their creations to life.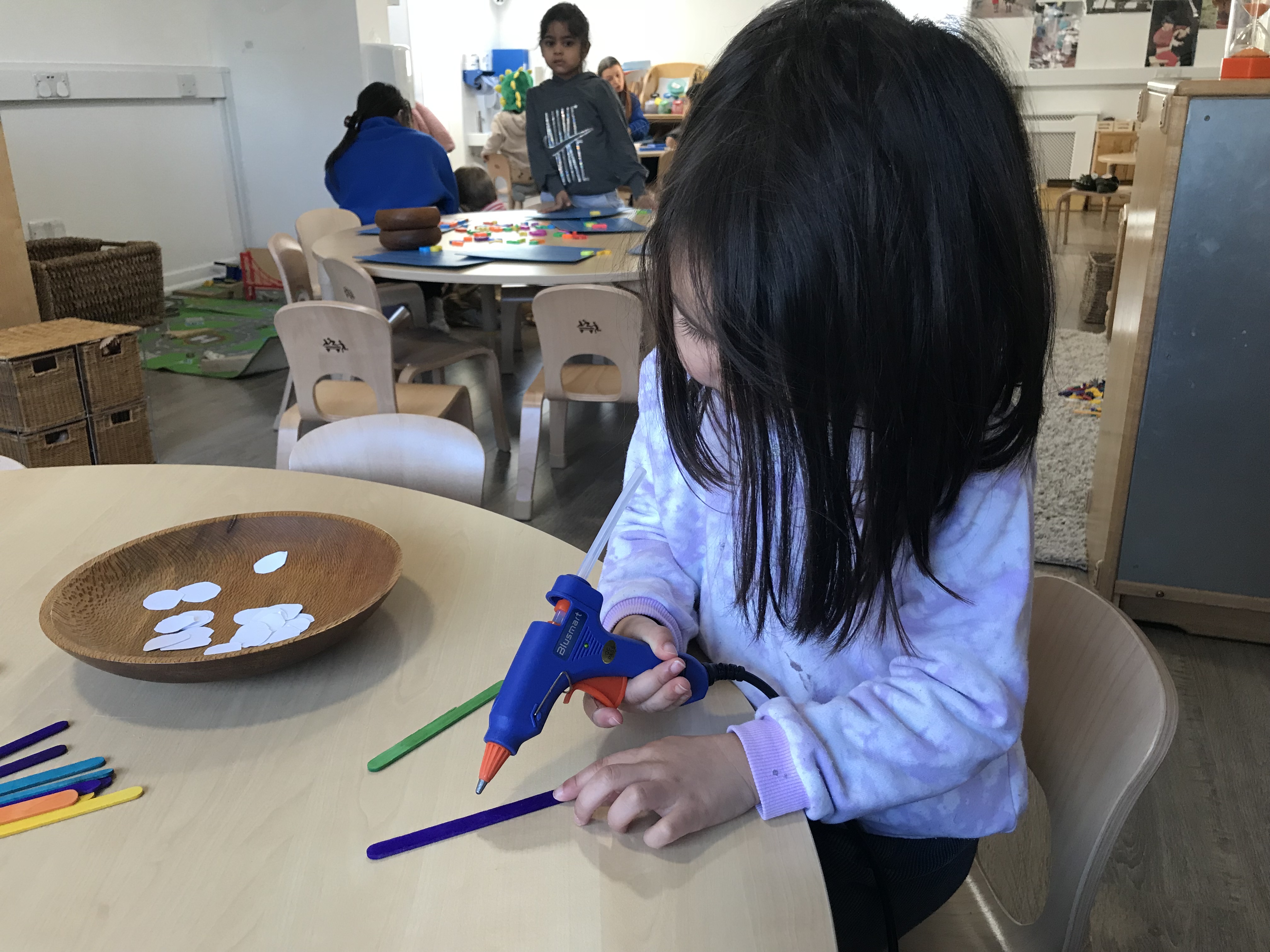 Children were excited to use their models in play.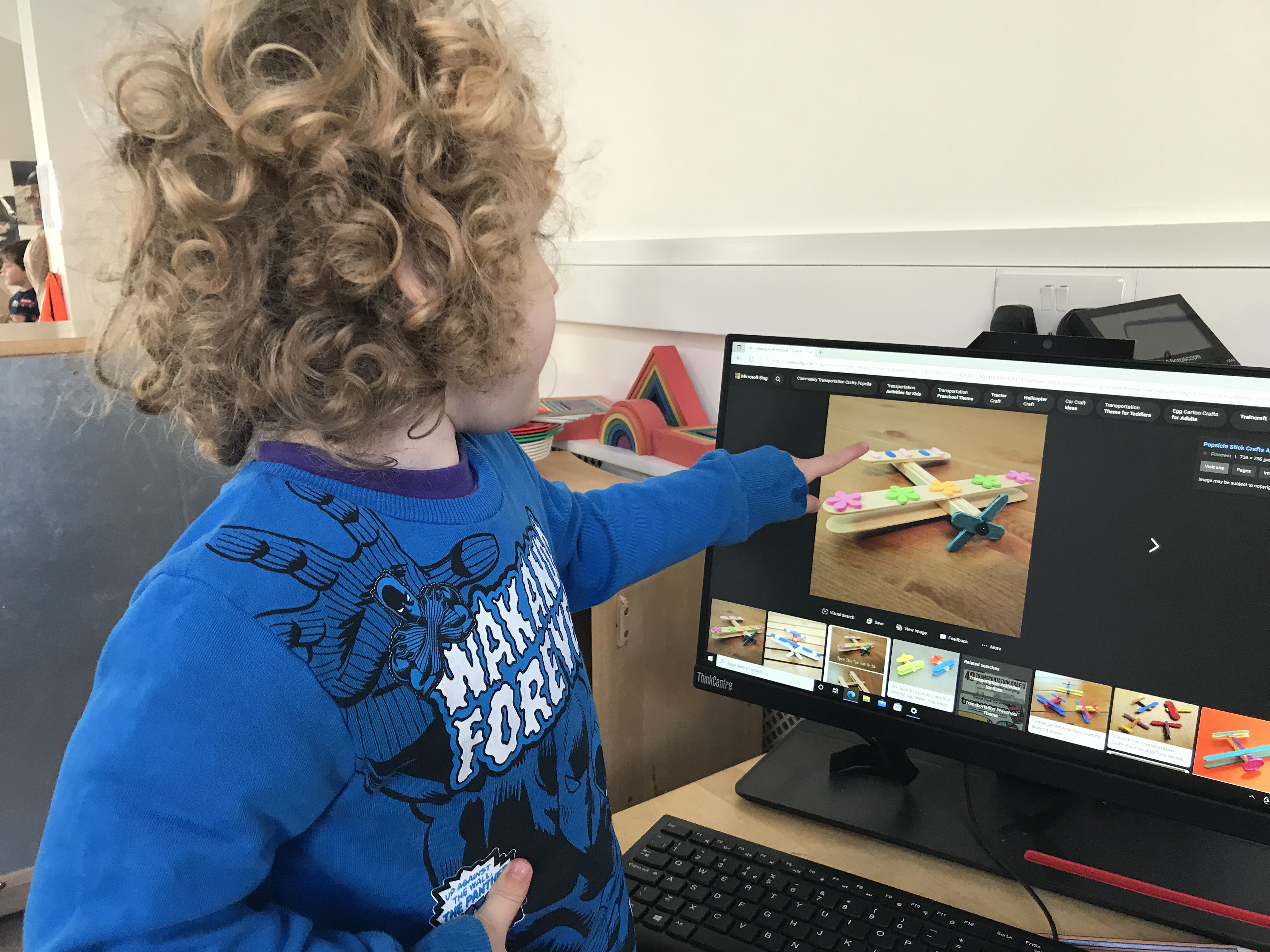 Detailing their designs to their peers.