Ice Cream Play
The Ladybirds started our summer theme with a huge ice cream tray.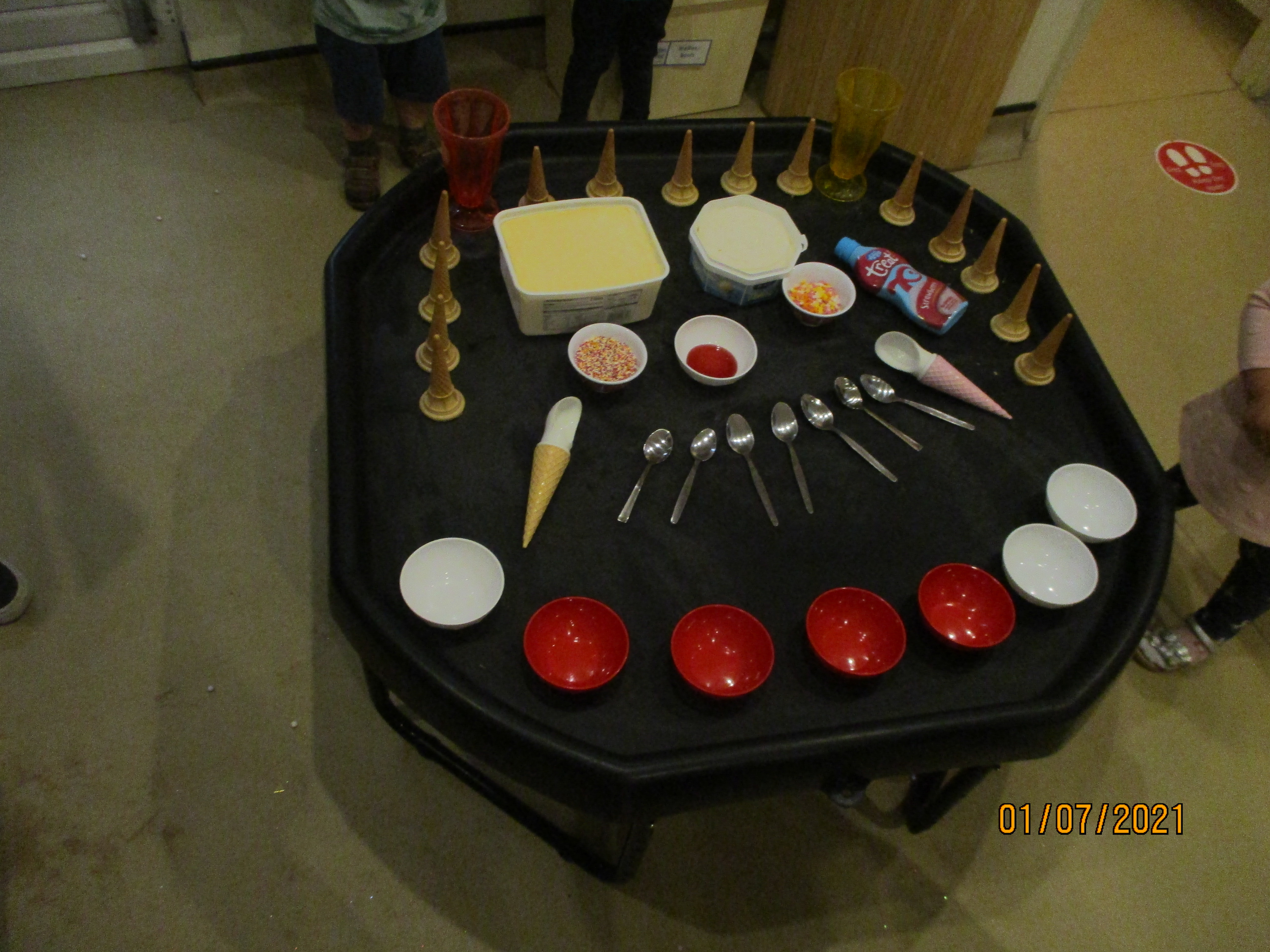 The children explored the sensory experience of making their own ice cream cones.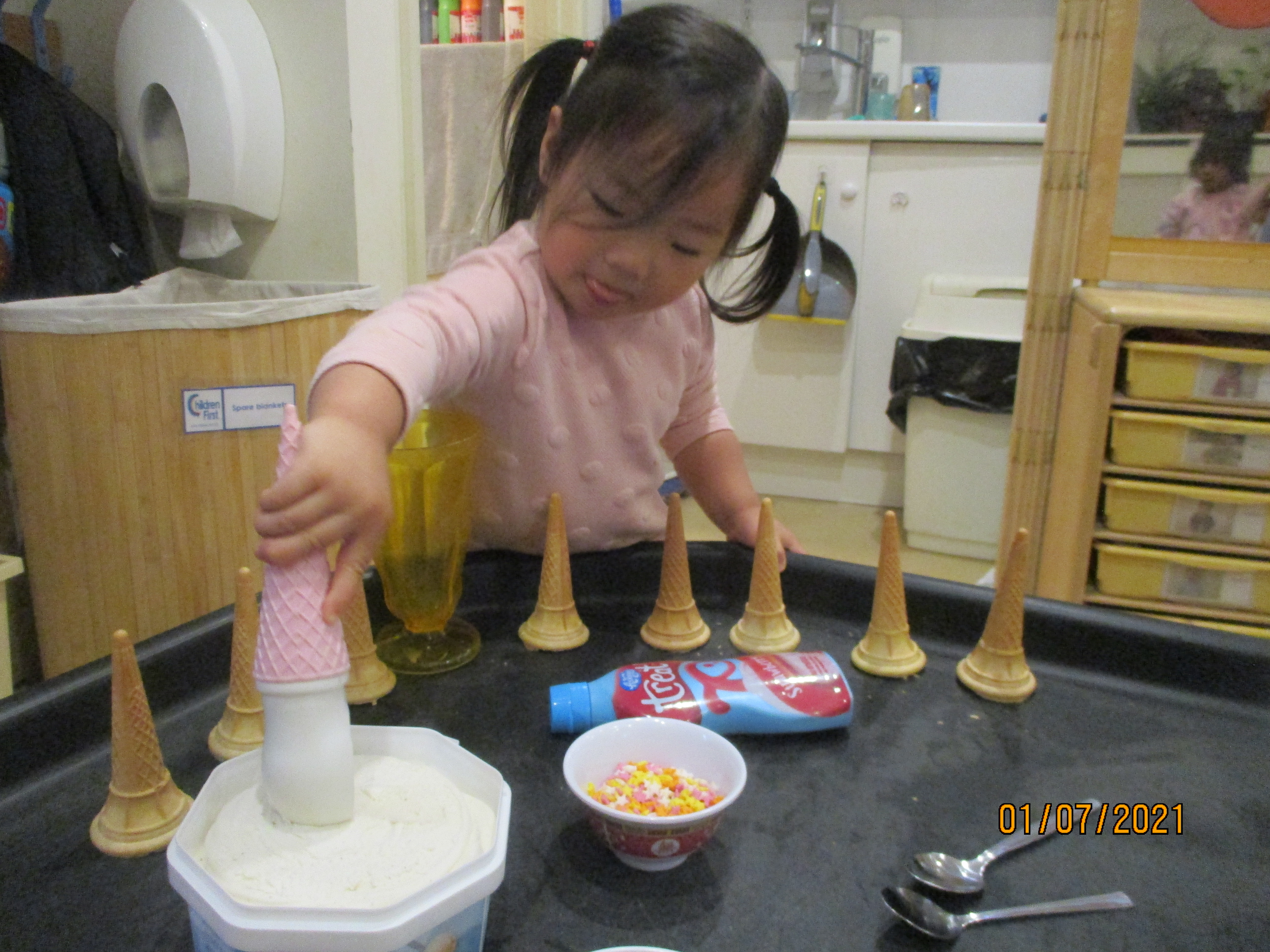 They used hand eye co-ordination to scoop the ice cream and fill the cone. 
They also used fine motor skills to sprinkle a range of sprinkles on top.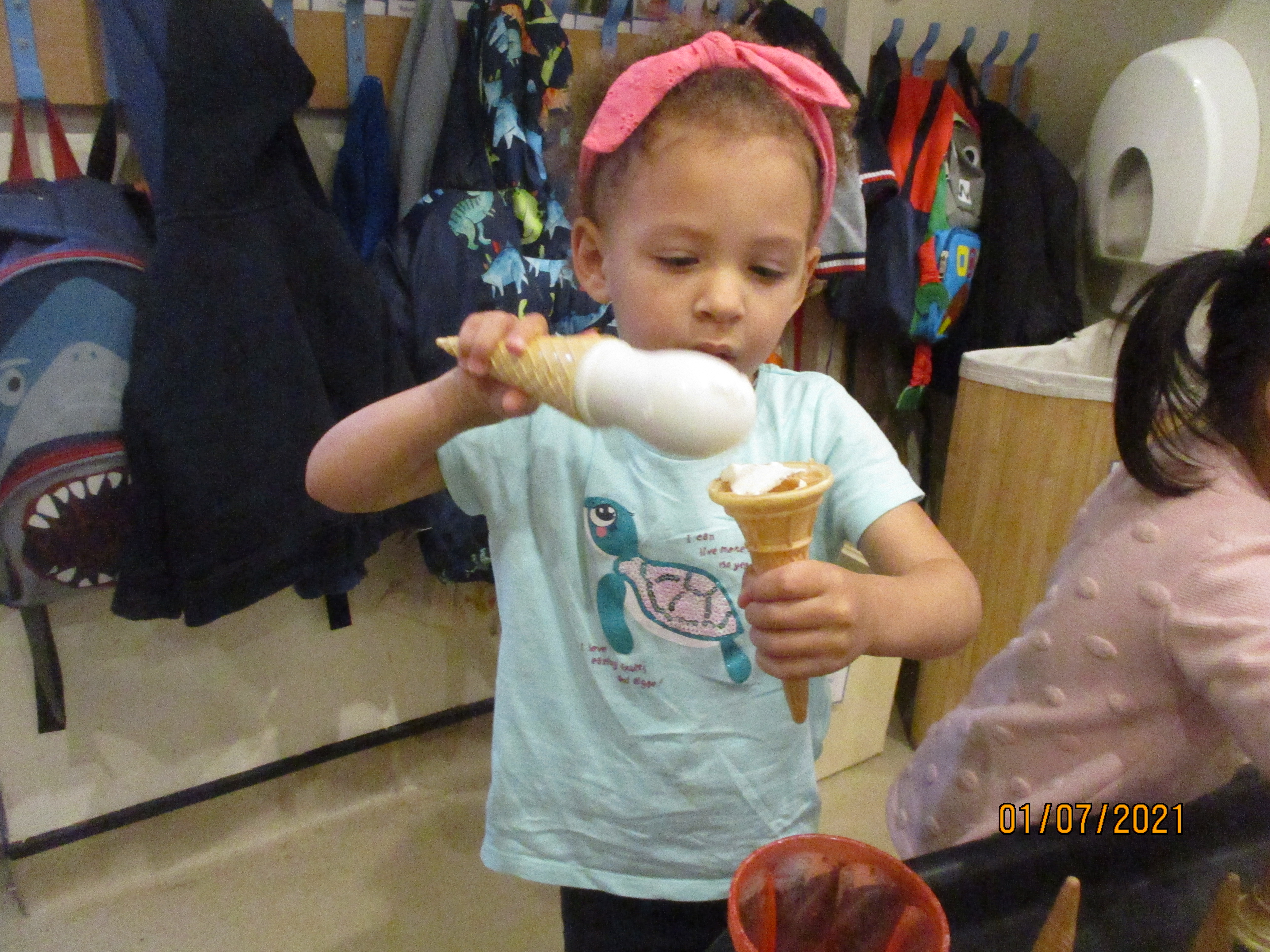 The children talked about the melting ice cream. 
They used vocabulary such as dripping, melting and wet. 
As the ice cream melted into the tray the children explored this with their whole hands, rubbing it from side to side making marks.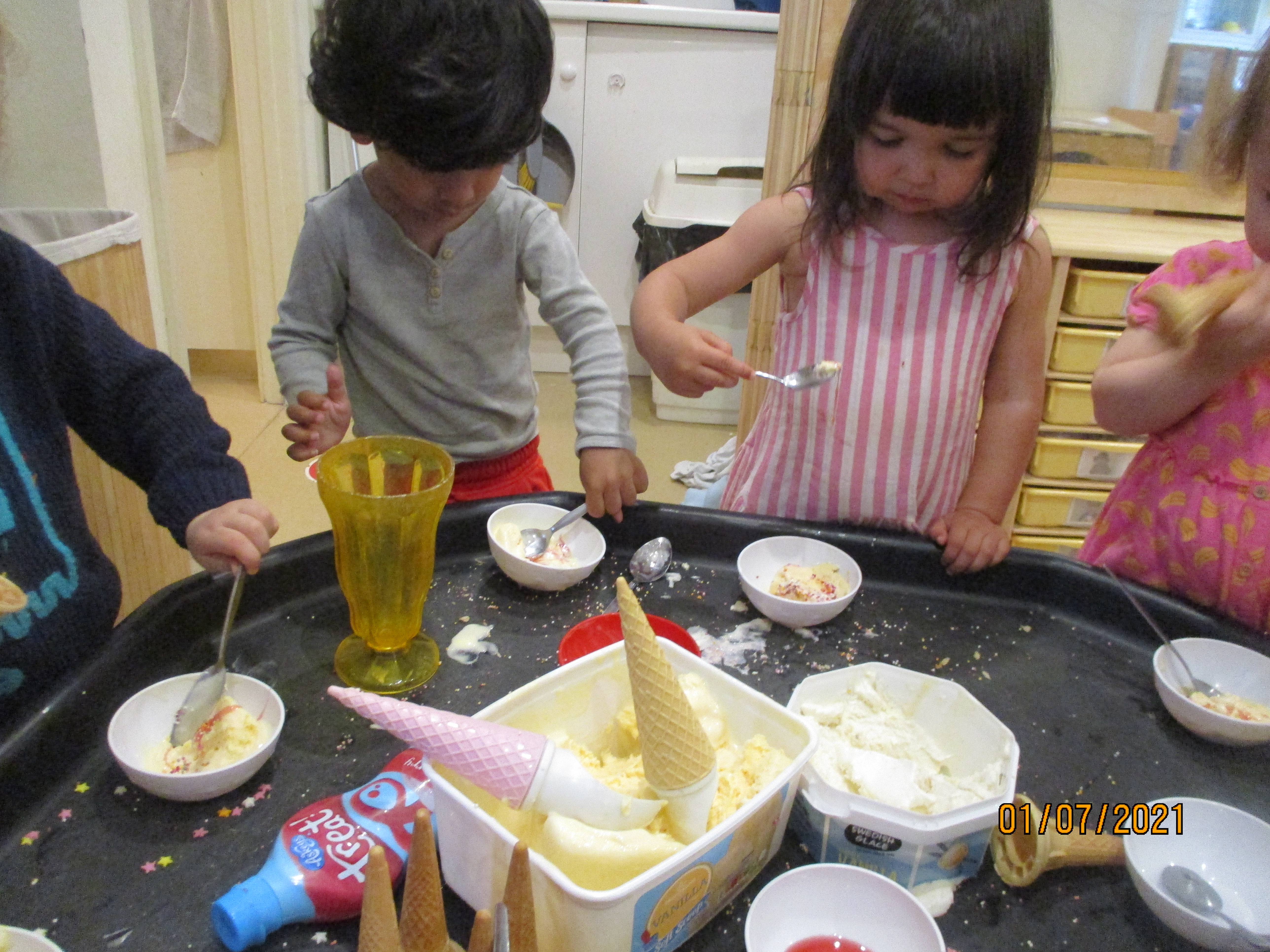 Everyone was excited to taste the ice cream.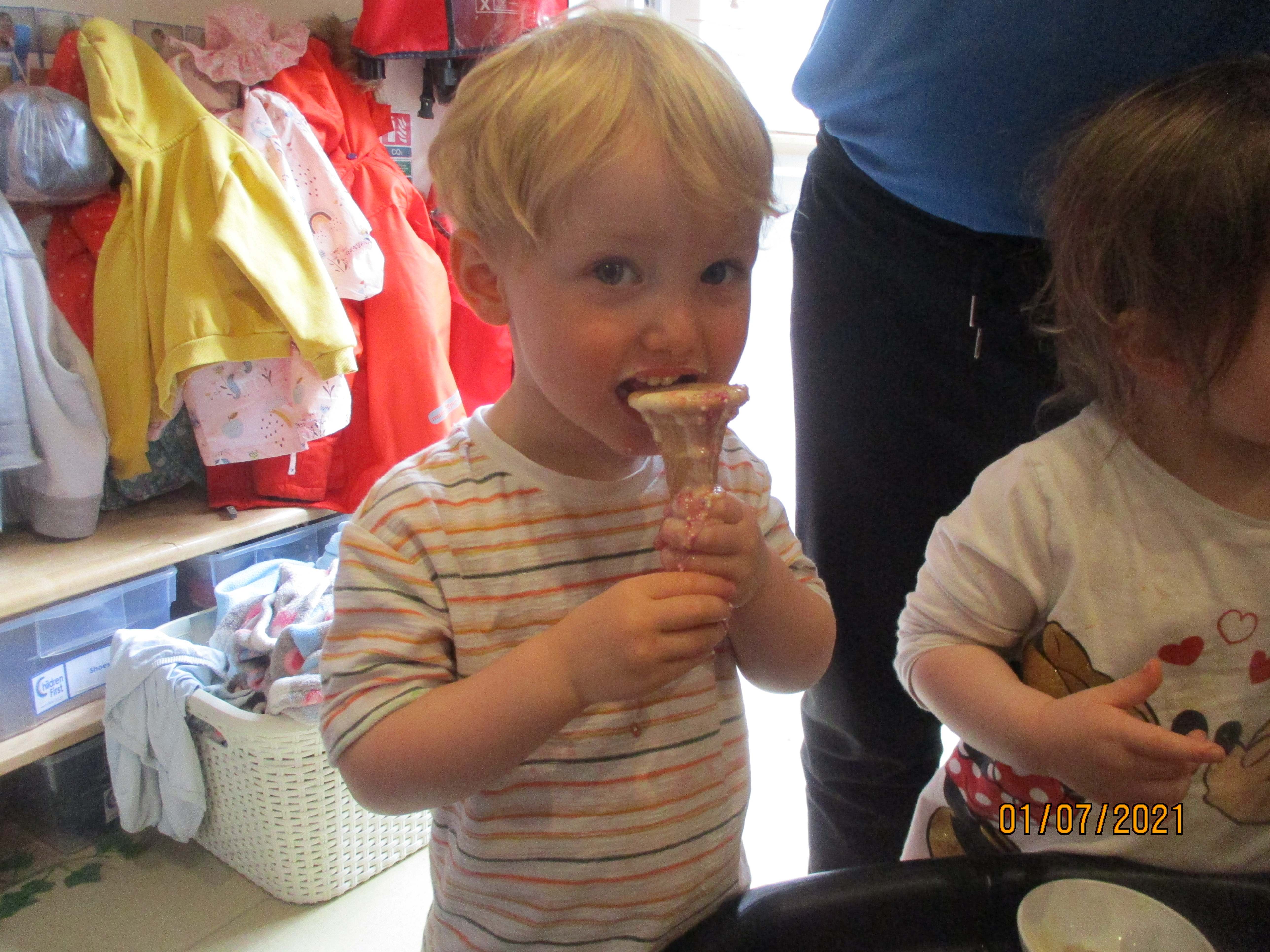 The children also visited which flavour they liked best!