Ring Toss
The Butterflies designed their own ring toss game.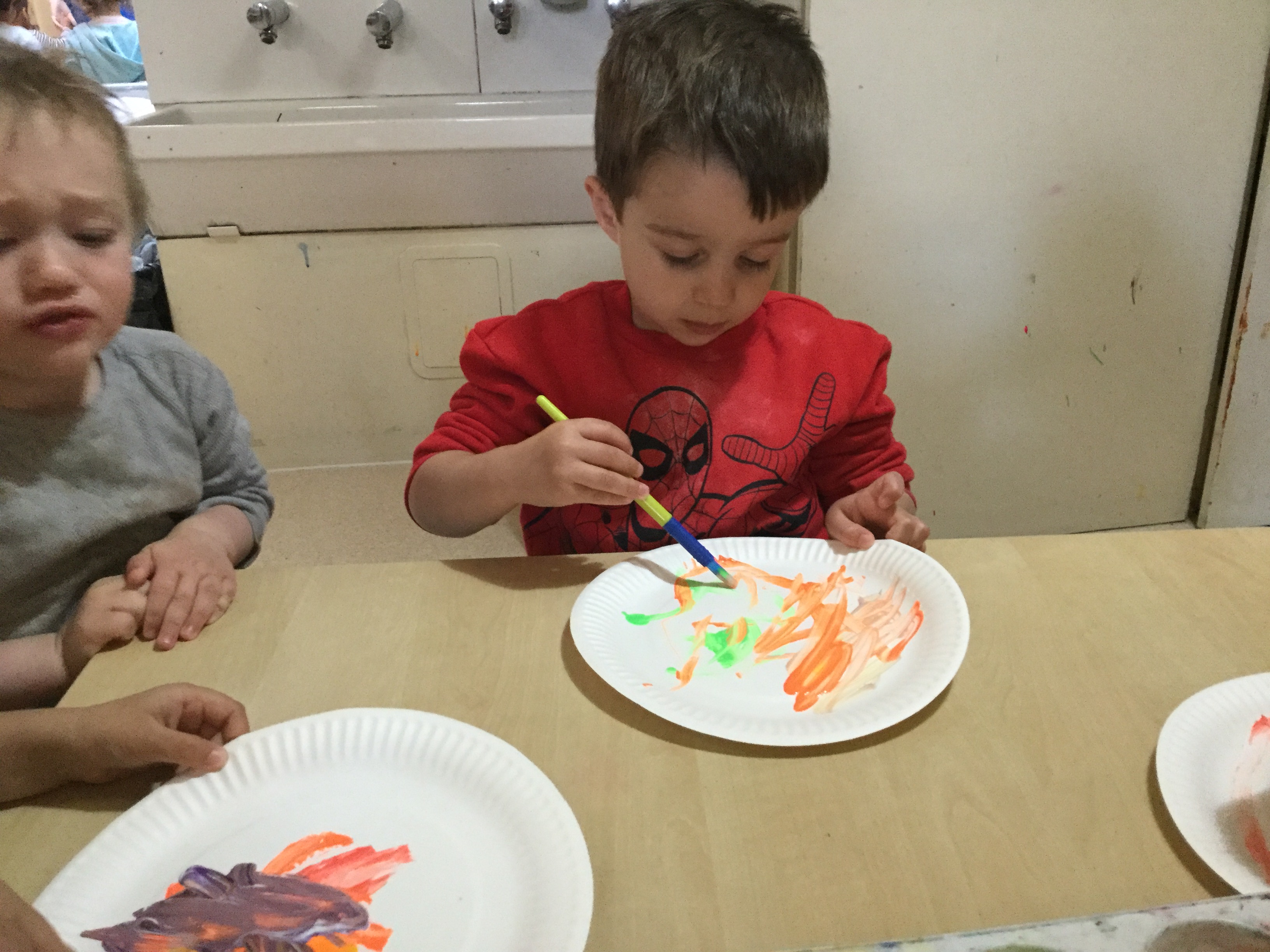 They designed their own rings by decorating paper plates in their chosen colours.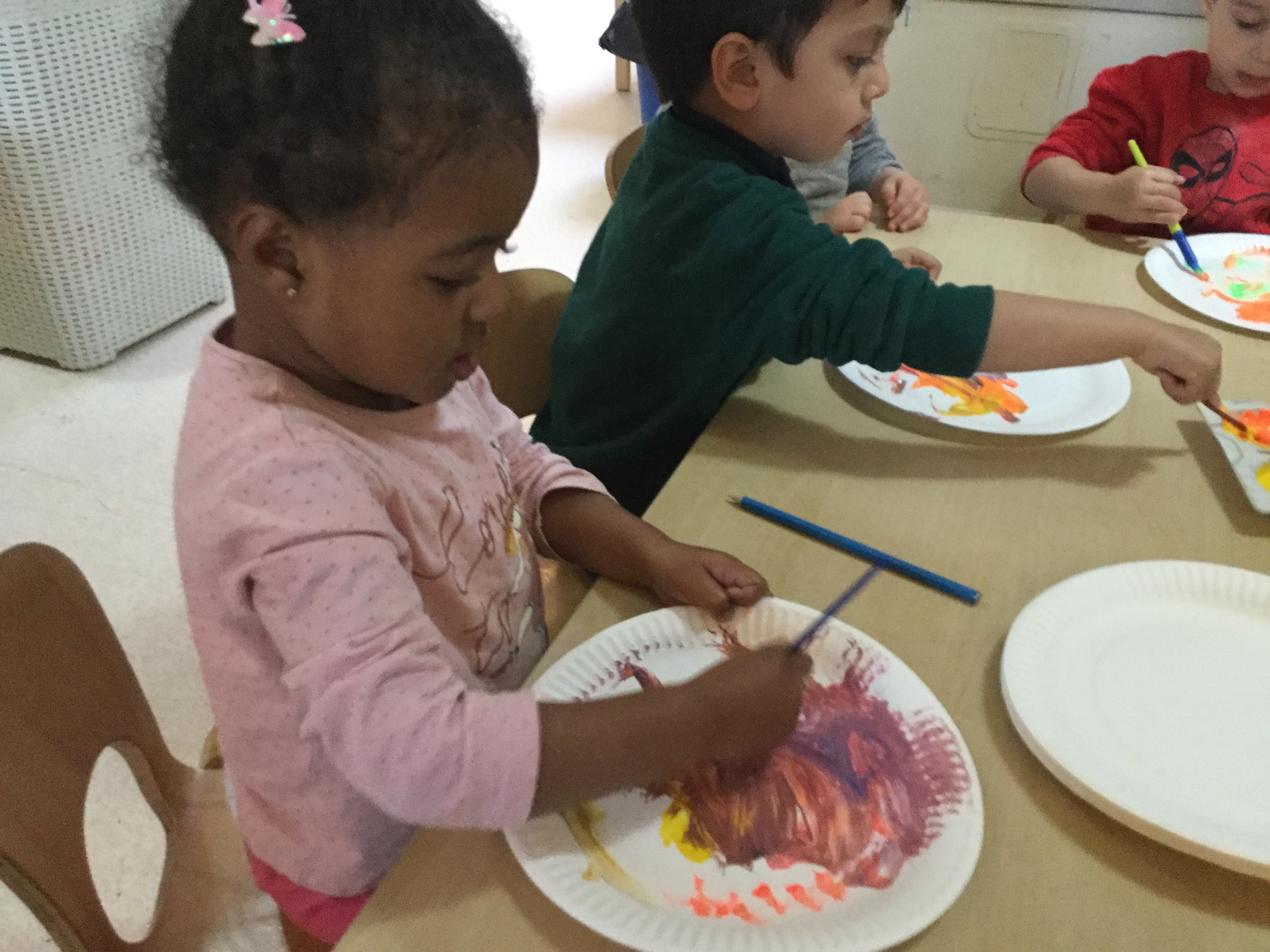 Making marks in a range of ways using different sized paintbrushes.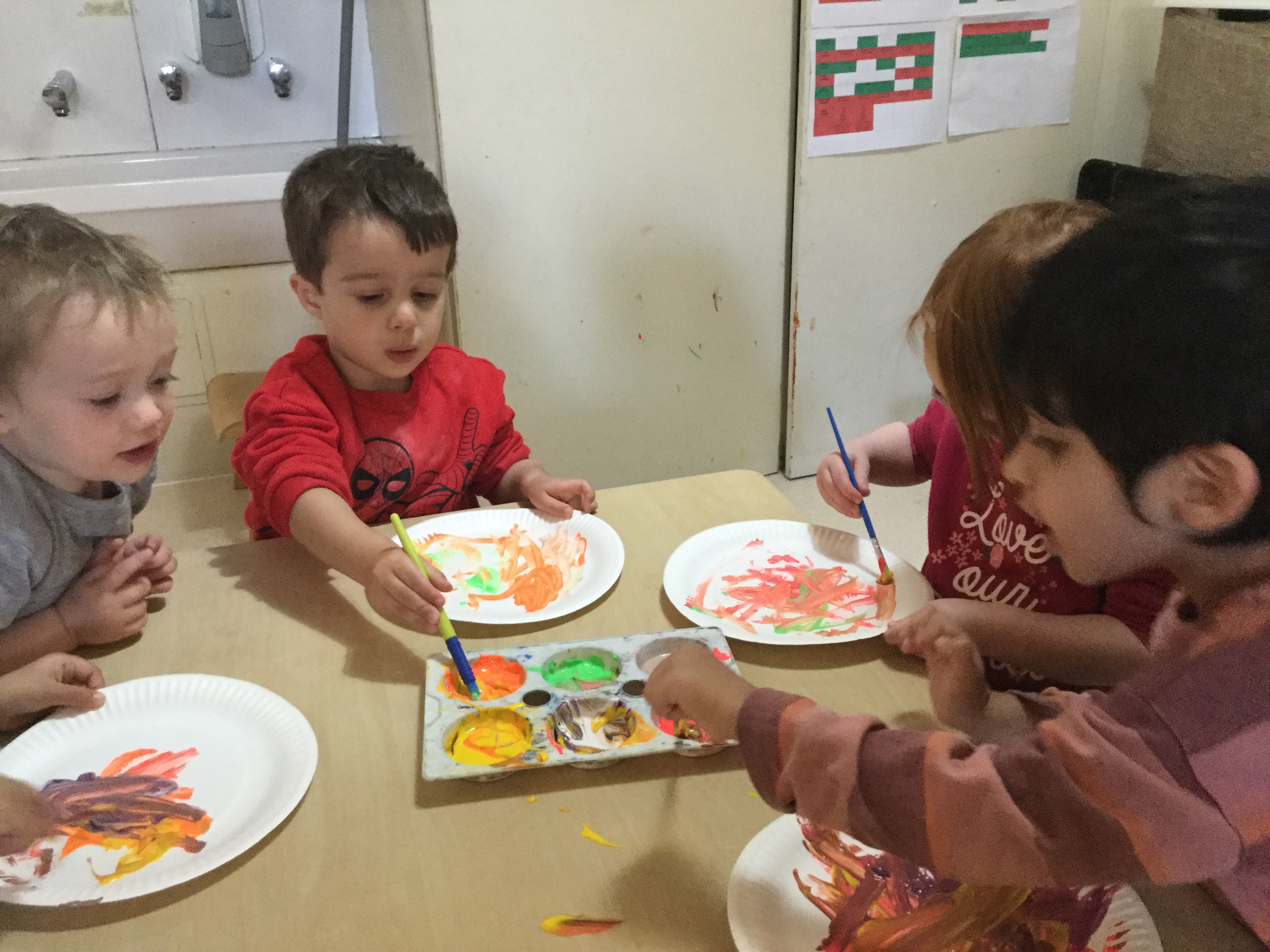 Genna supported the children to cut the rings using scissors.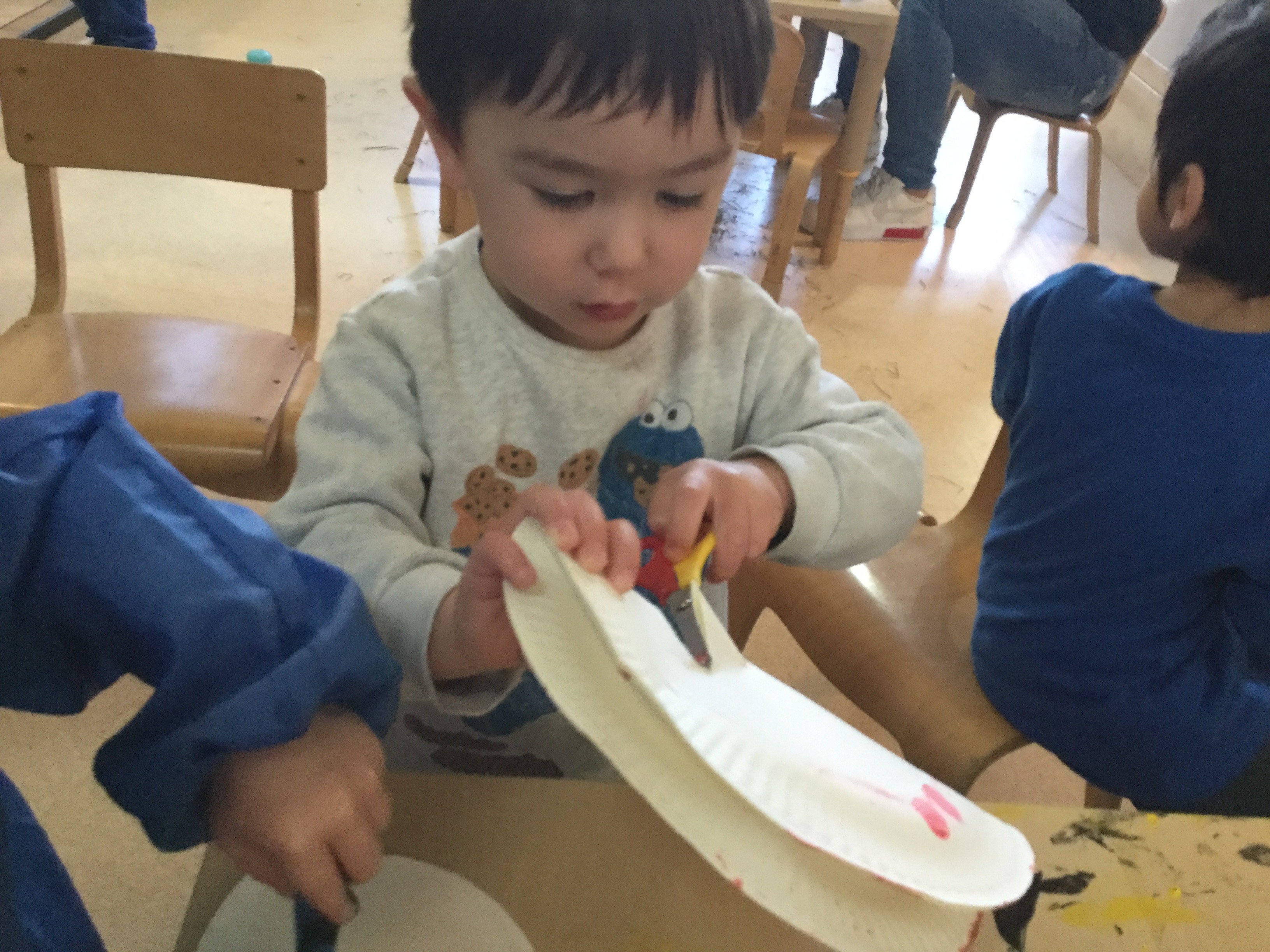 They developed hand eye co-ordination and hand strength as they pressed the scissors together. 
Once the rings were ready the children practised throwing the rings around the poles. 
Aiming for the poles they both threw and placed the rings on the poles.