Natural Windchimes
The Ladybirds went to the forest to collect sticks to hand some natural windchimes.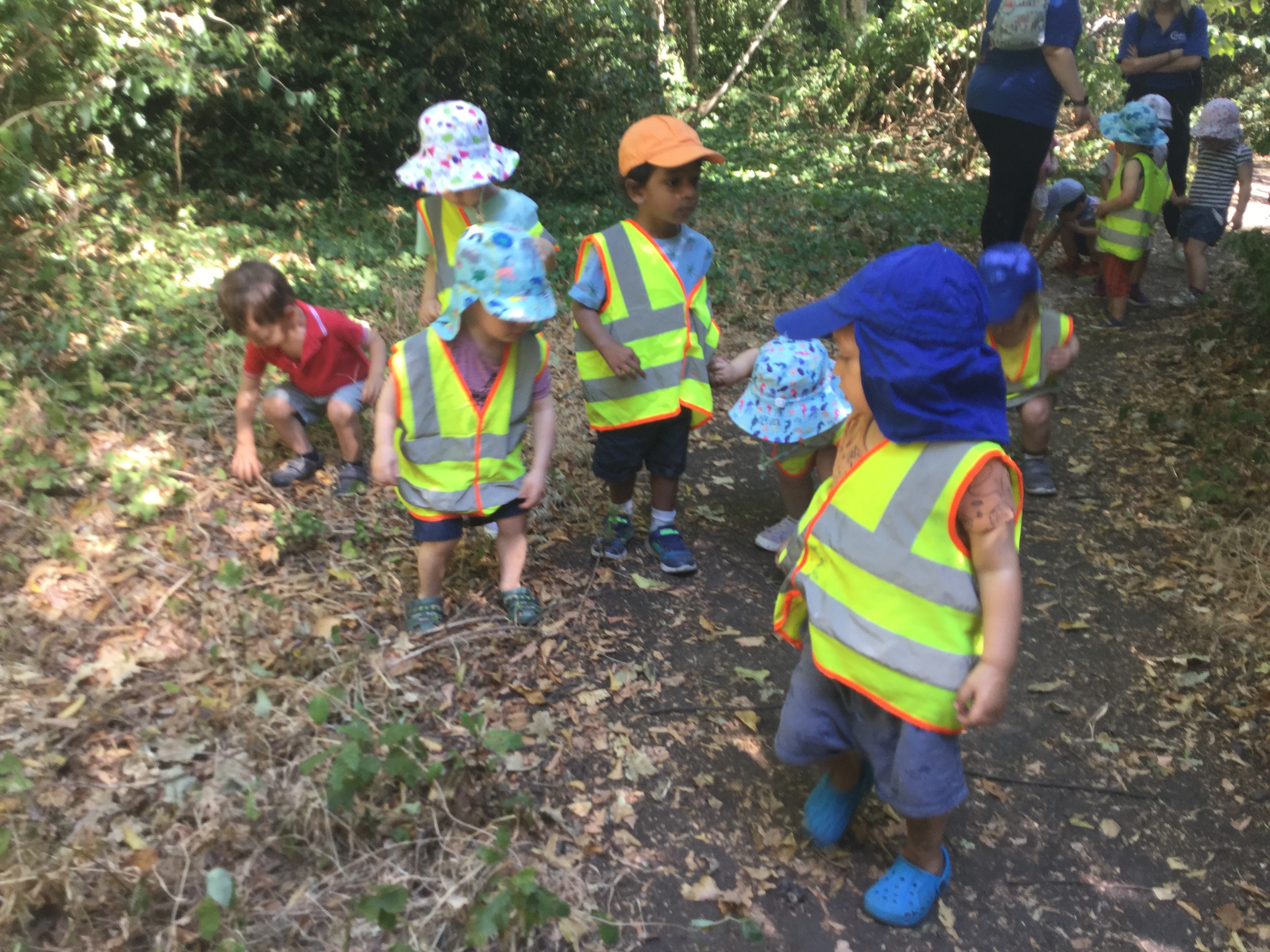 they carefully selected long sticks they thought would be useful.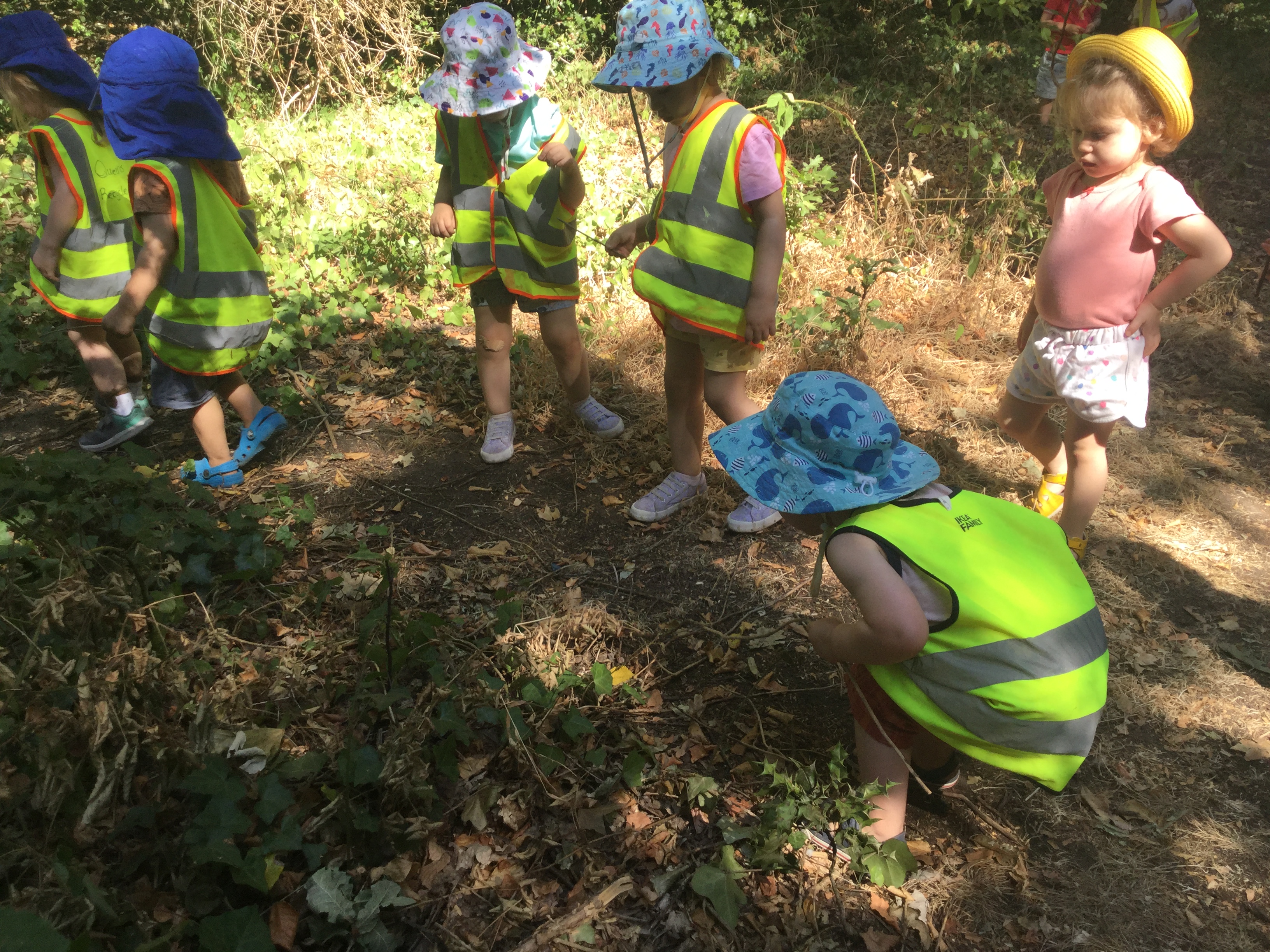 Comparing the length and width of sticks to choose the best ones.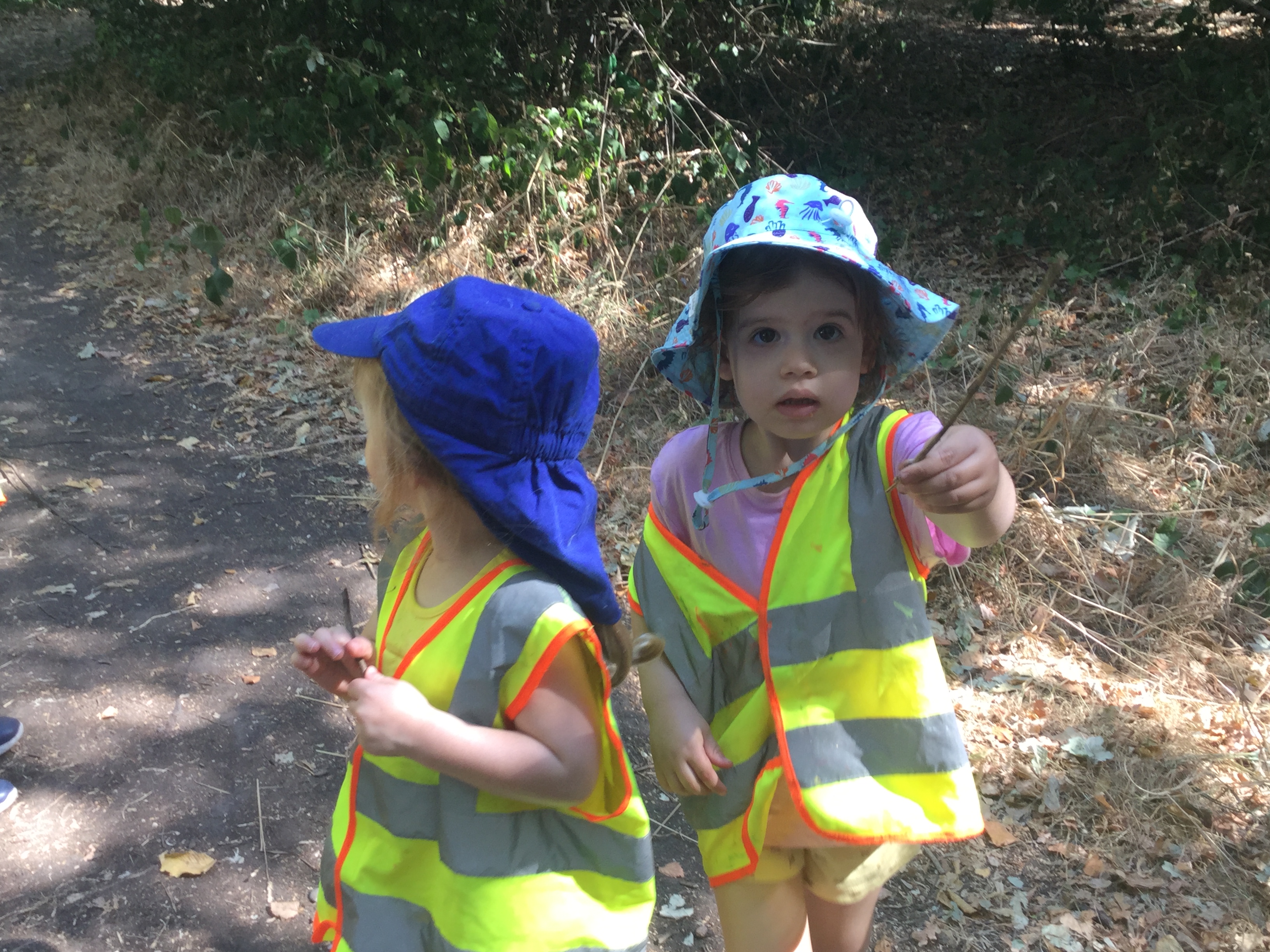 Back at nursery the children used deep rooted concentration to thread sting through holes in shells.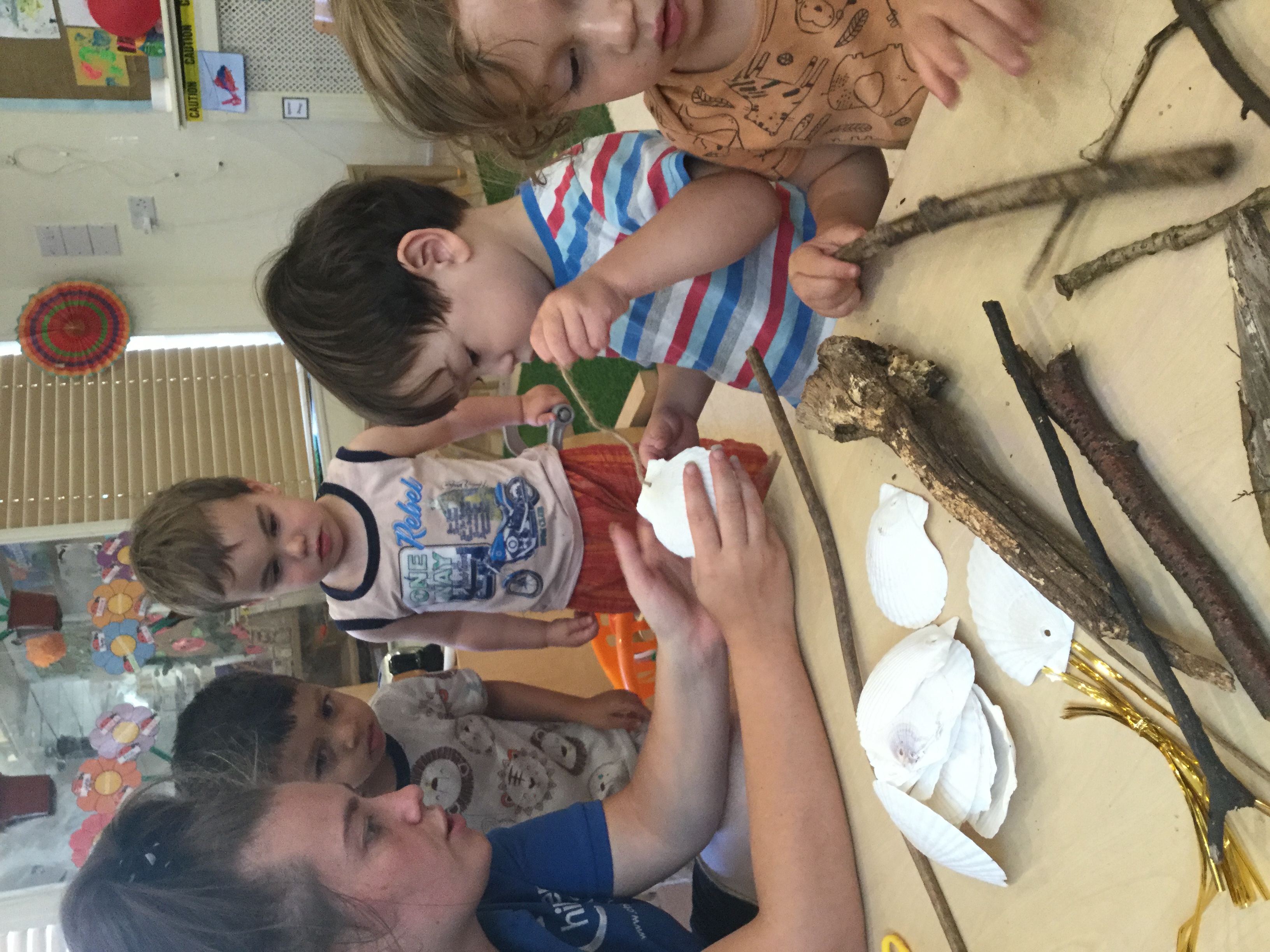 They used hand eye co-ordination and fine motor skills to thread the string.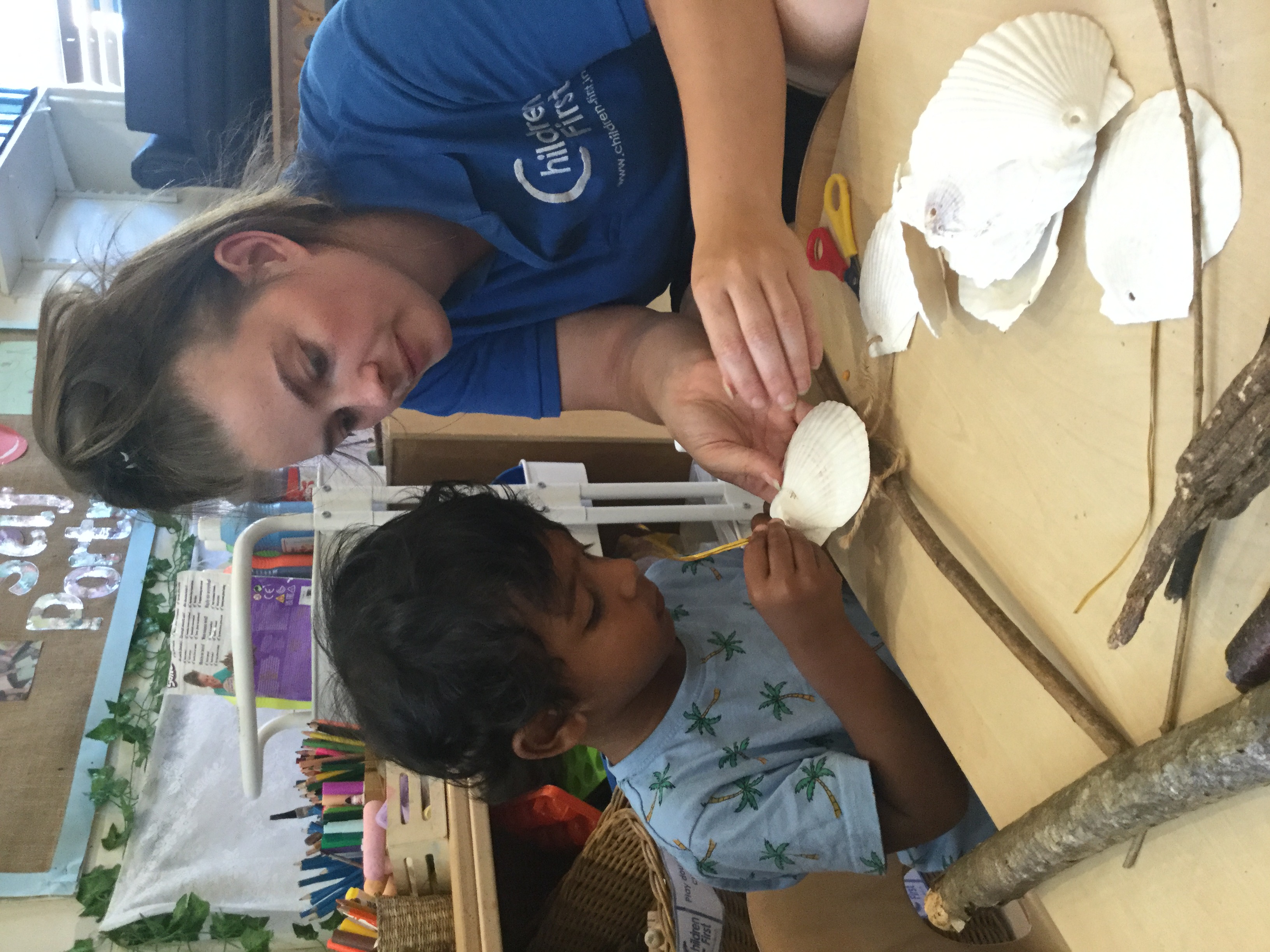 Showing several of the characteristics of effective learning as they persisted when difficulties occurred.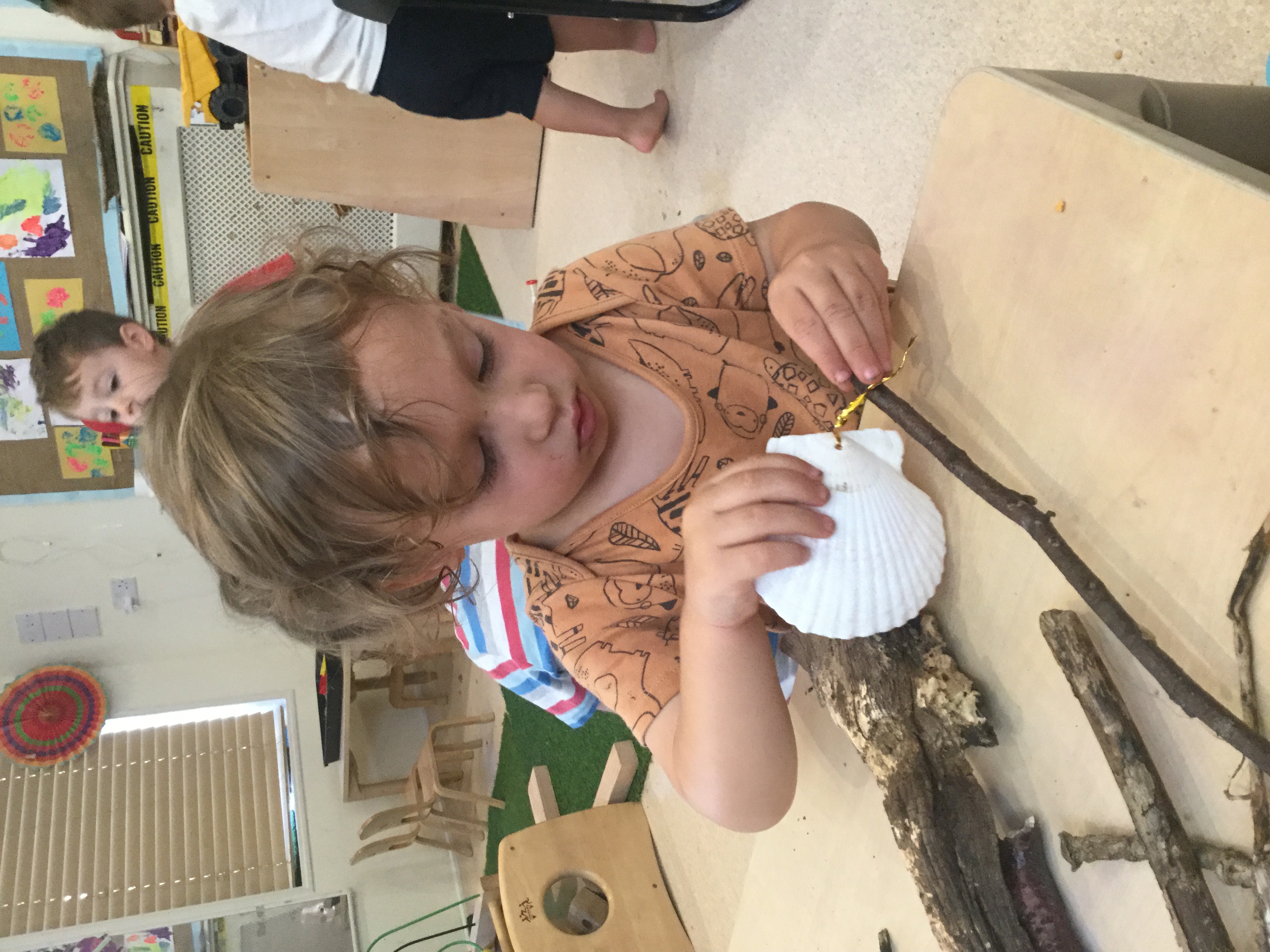 They showed a sense of pride when the shell was successfully threaded.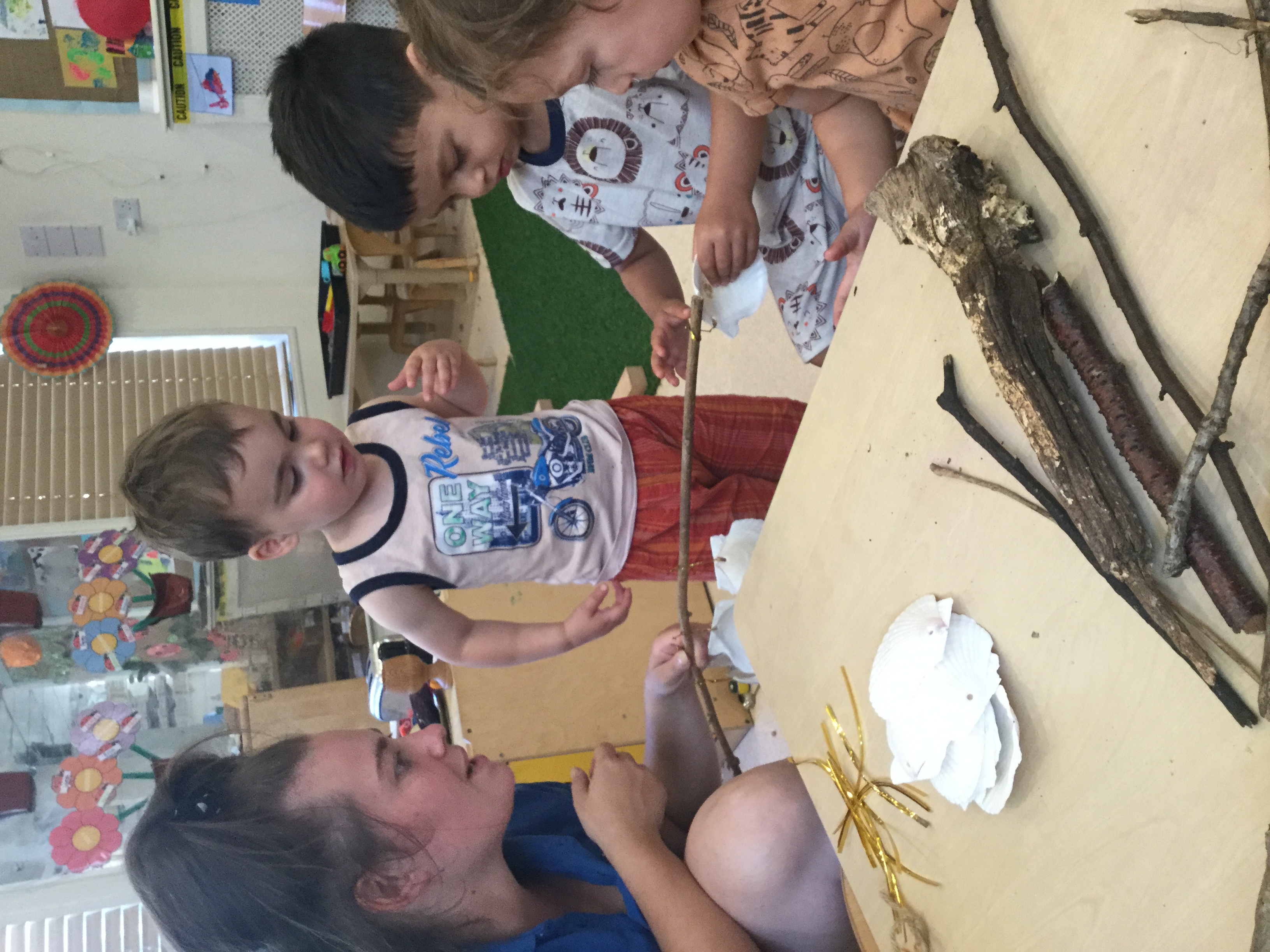 They hung the string on the sticks they collected and excitedly looked at the wind chimes they had created.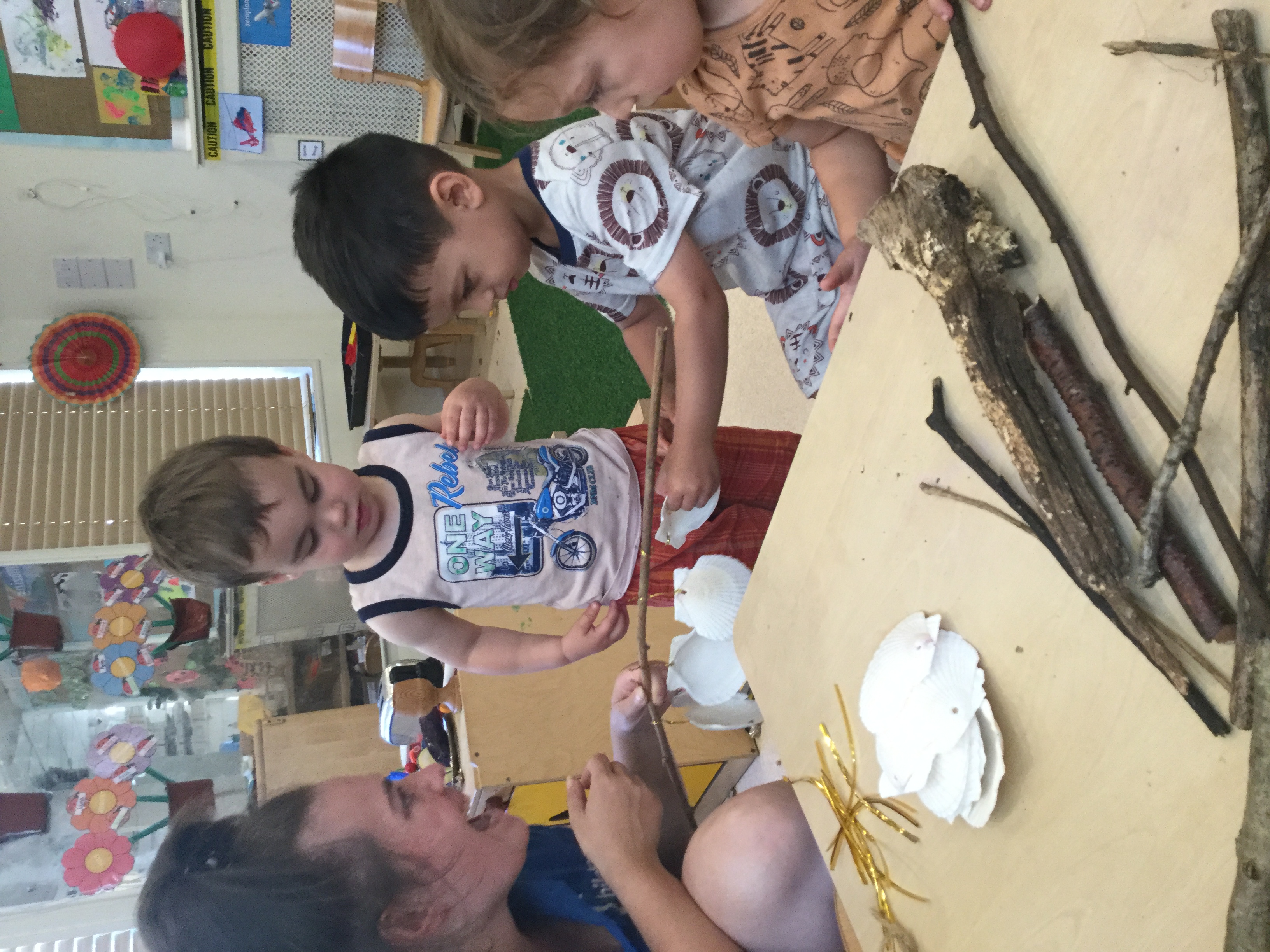 They took turns to listen to the noises the shells made.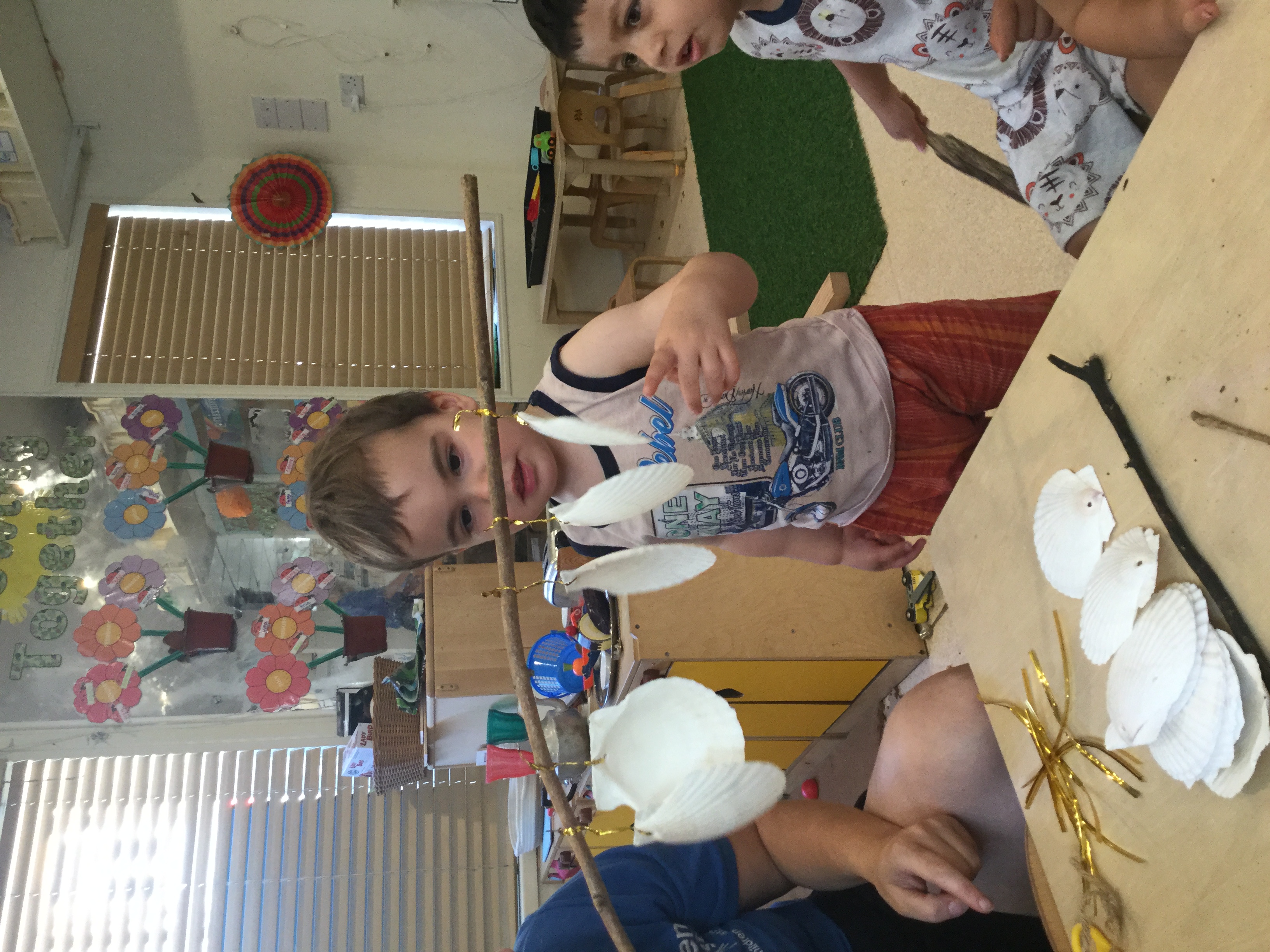 Next week we will hand them up!