Pancake Day!
On Tuesday the 25th of February we celebrated Pancake Day!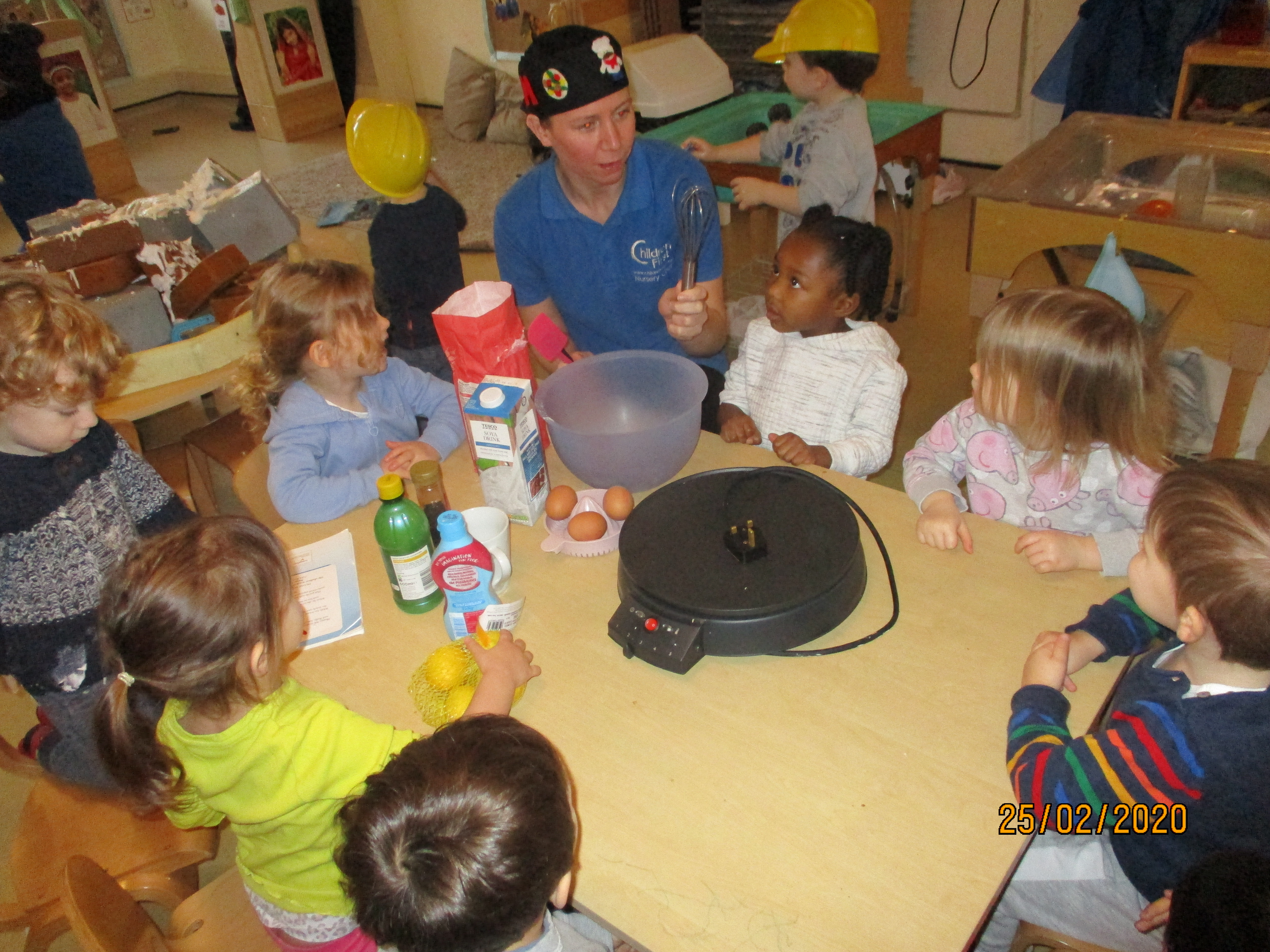 Our Chef Maddie helped the children pick all the ingredients we needed..
We then measured and mix all our ingredients to make our Pancake Mixture as well as making a special dairy fee mixture.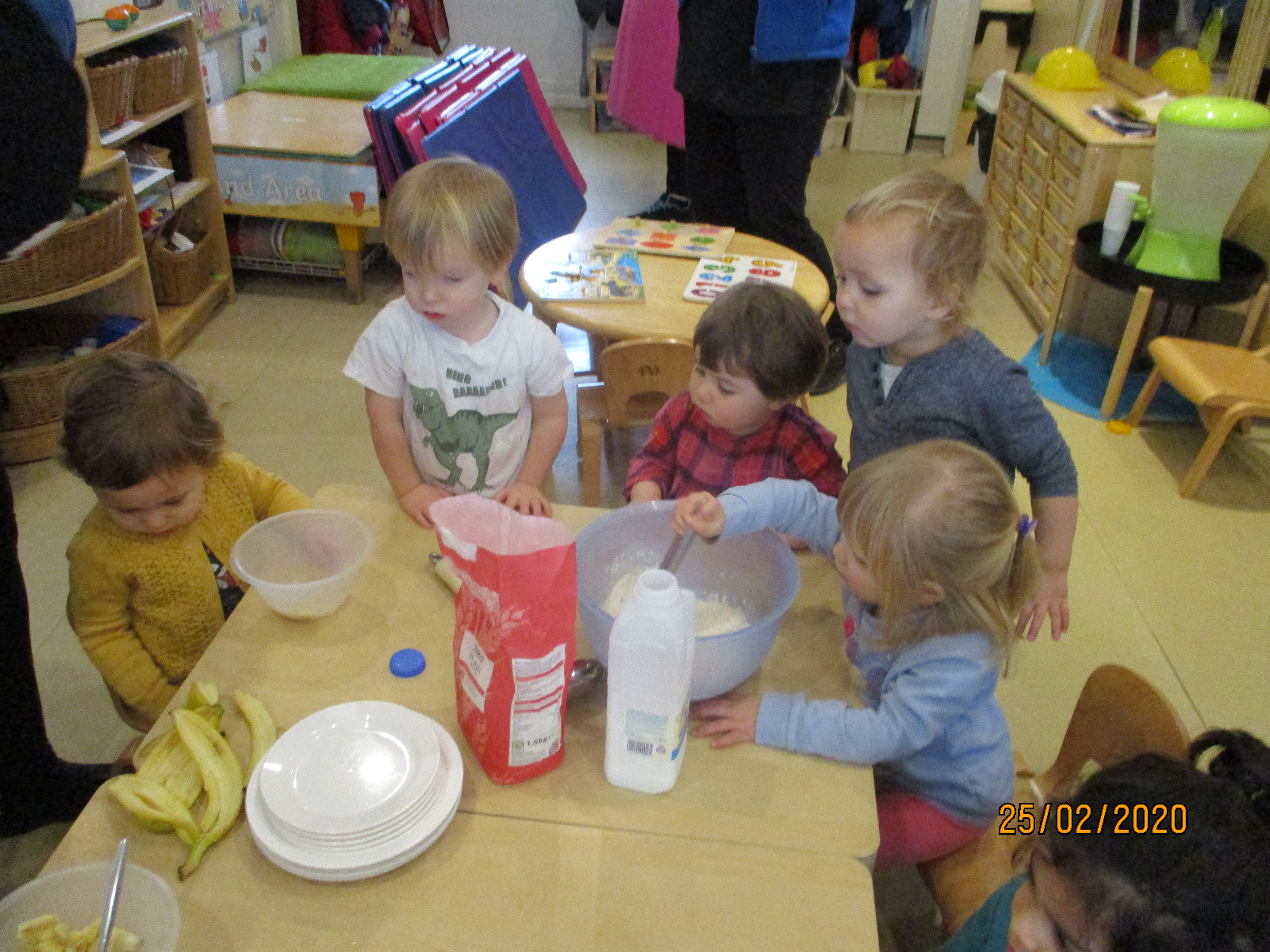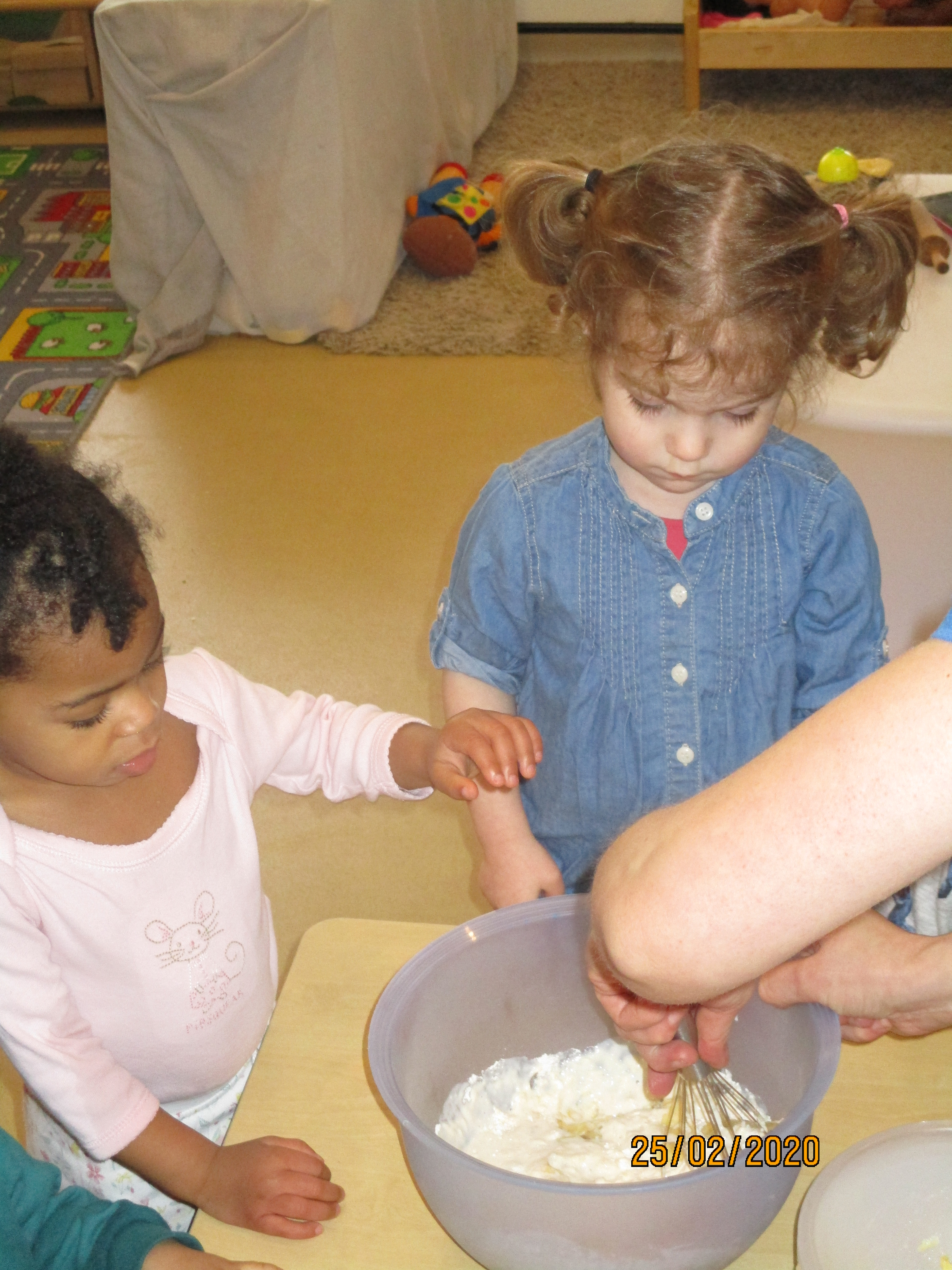 Once our Hot plate was warm enough we poured on our mixture and watched our pancakes cook.
We all enjoyed some delicious pancakes with toppings!
EYFS - Health and Self Care, Understanding the World.