The very hungry caterpillar
On Thursday afternoons the children have a fantastic session with little imaginations which is a fun creative session around role play and drama. The children have a key focused story and planned session each week and using a variety of props, stories, instruments, songs and arts and crafts. The children explore and go on a magical journey using their imaginative skills.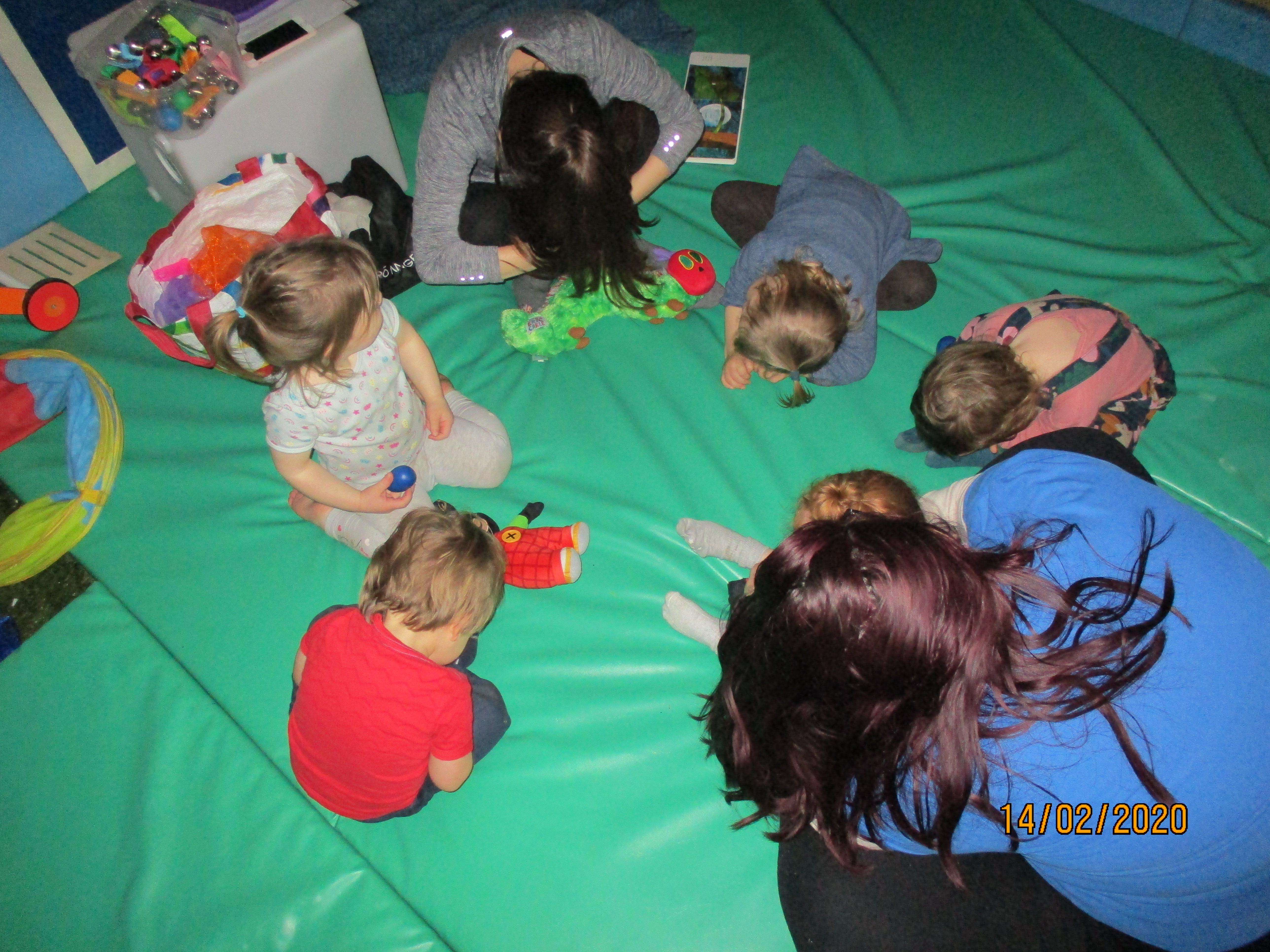 (EYFS - Literacy - Reading - 22-36 months " Has some favourite stories, rhymes, songs, poems or jingles.")
This week the toddler room's session was focused around The Very Hungry Caterpillar story and the children enjoyed using their bodies and moving in a variety of ways to demonstrate the Caterpillar egg before hatching. To extend on this the children used egg shakers to a theme song to move their bodies freely as they hatch into caterpillars.