Tinkering Snowflakes
The Grasshoppers explored fine motor skills by tinkering with loose parts to make their own interpretations of snowflakes.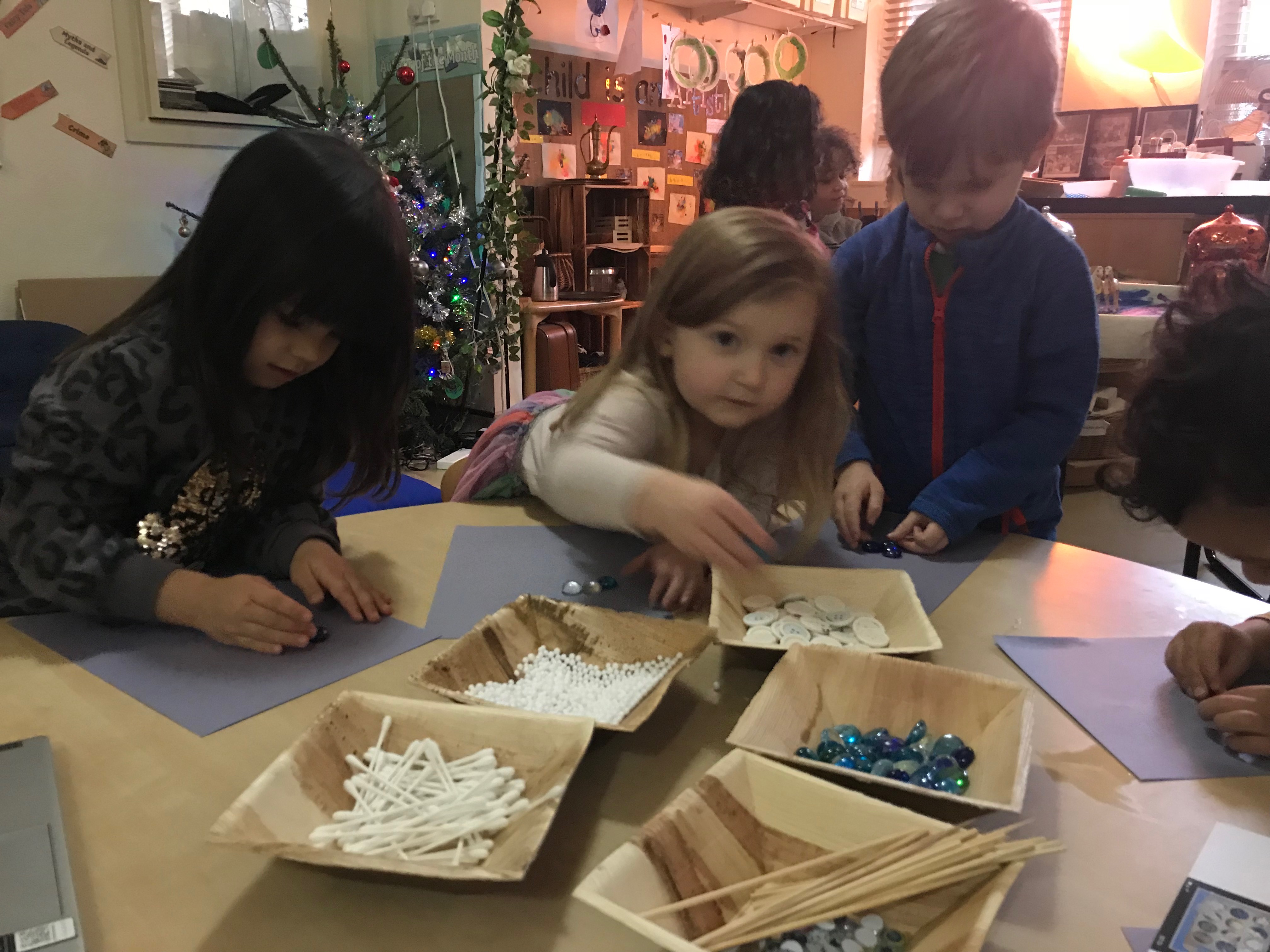 The children used thumb and finger grasp to pick up small loose parts.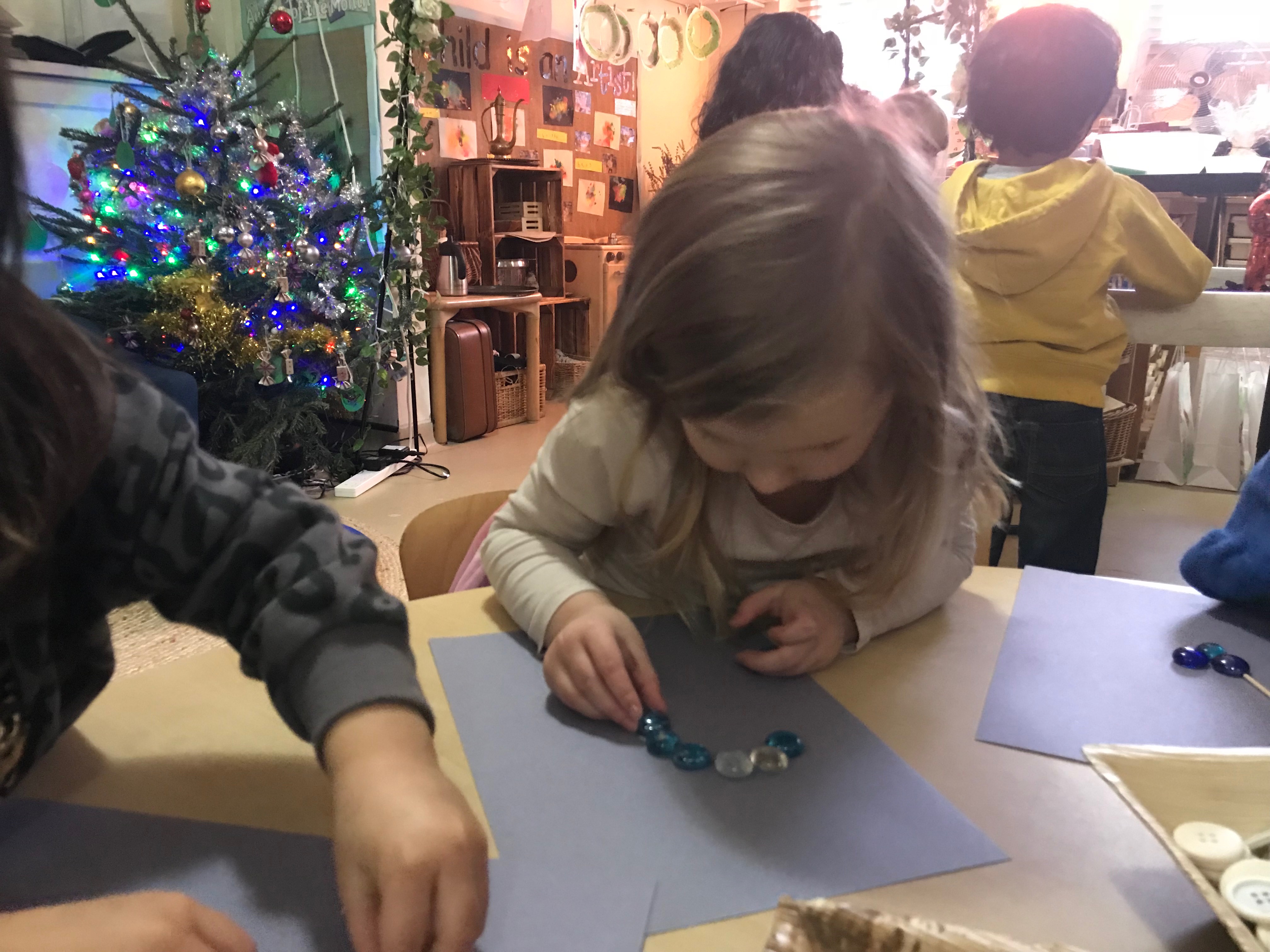 This support writing skills.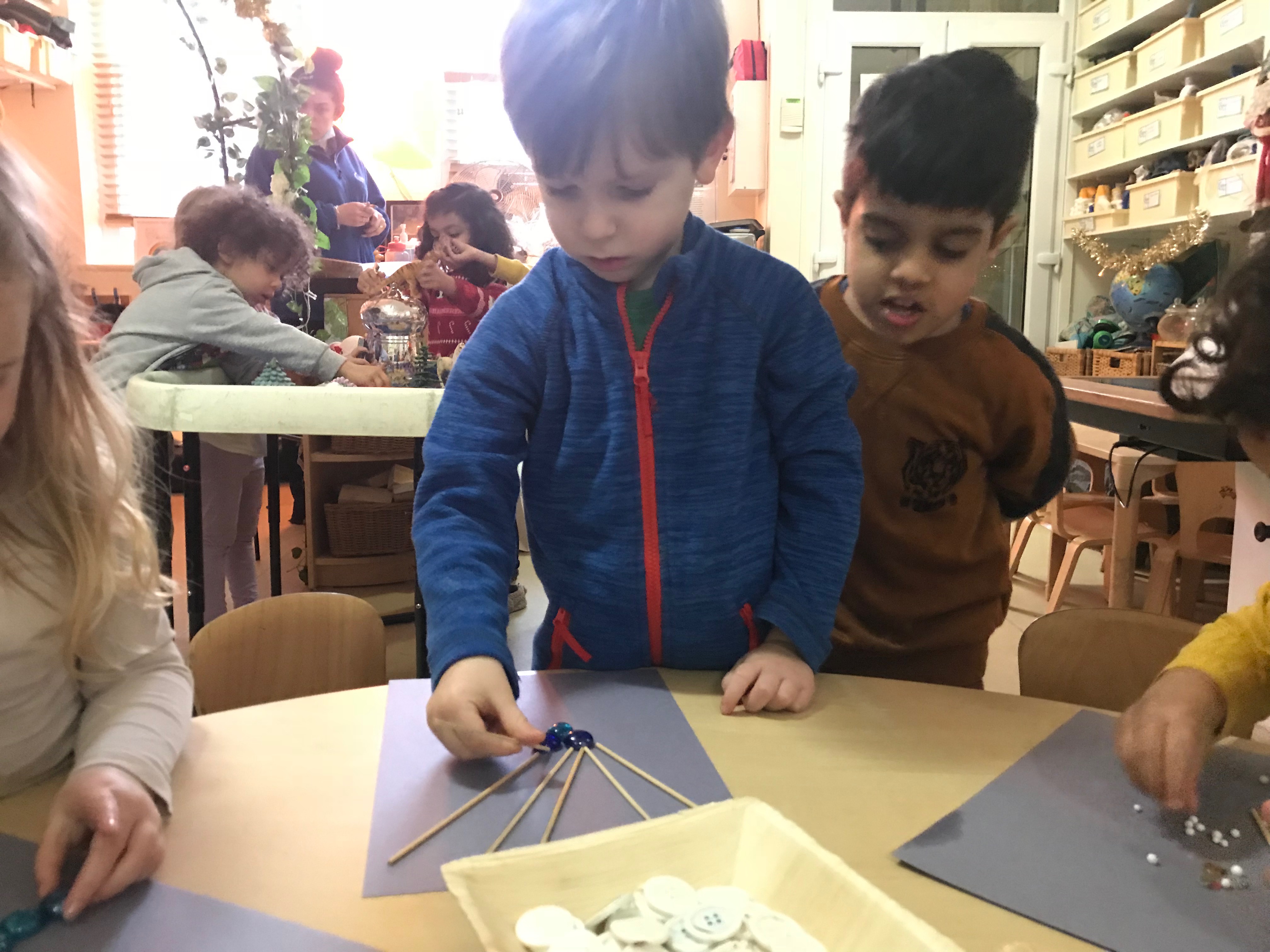 The children used hand eye co-ordination to place the pieces onto paper.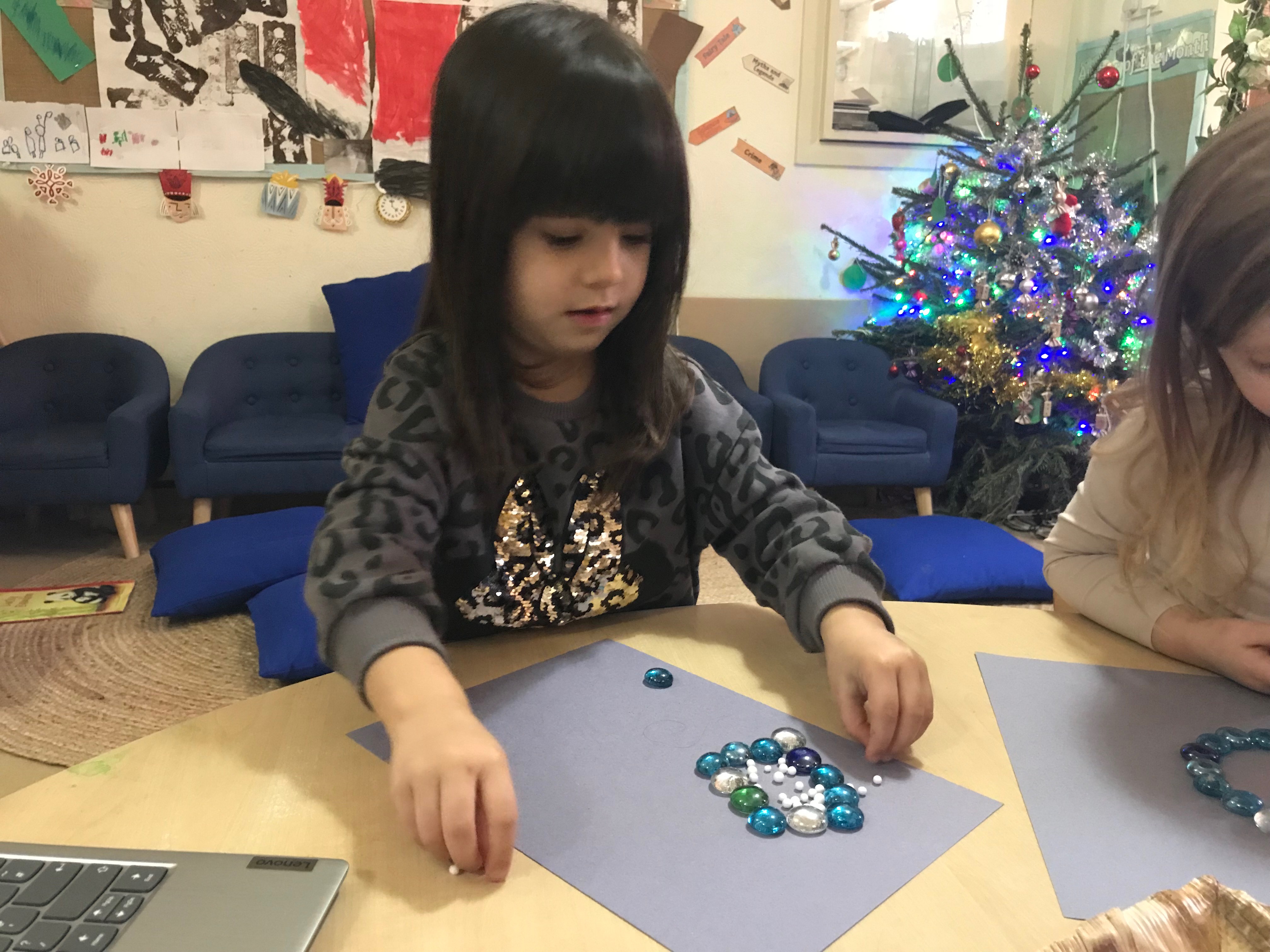 The children crated their own loose part designs.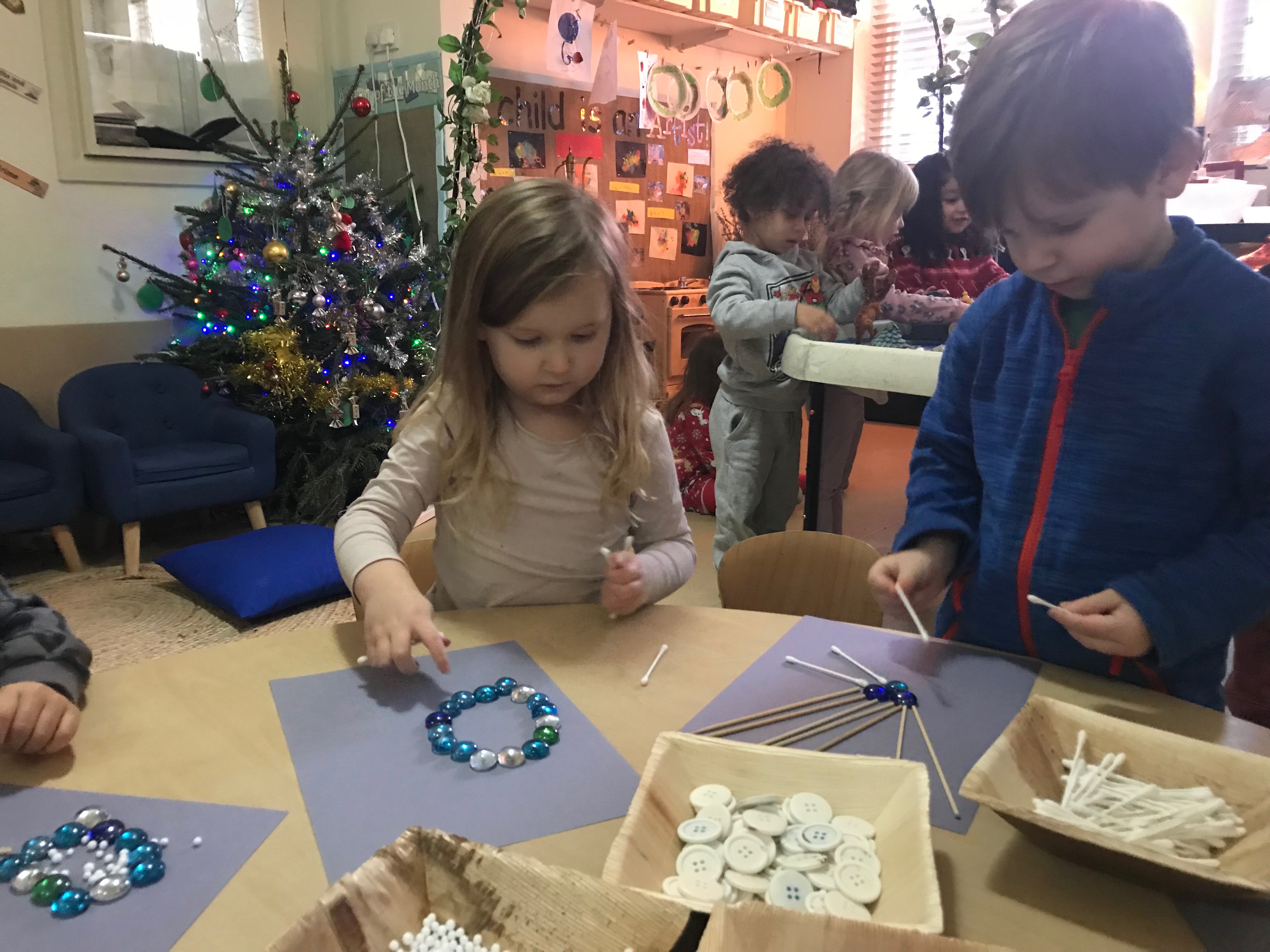 They looked on the children's computers to see what snowflakes looked like.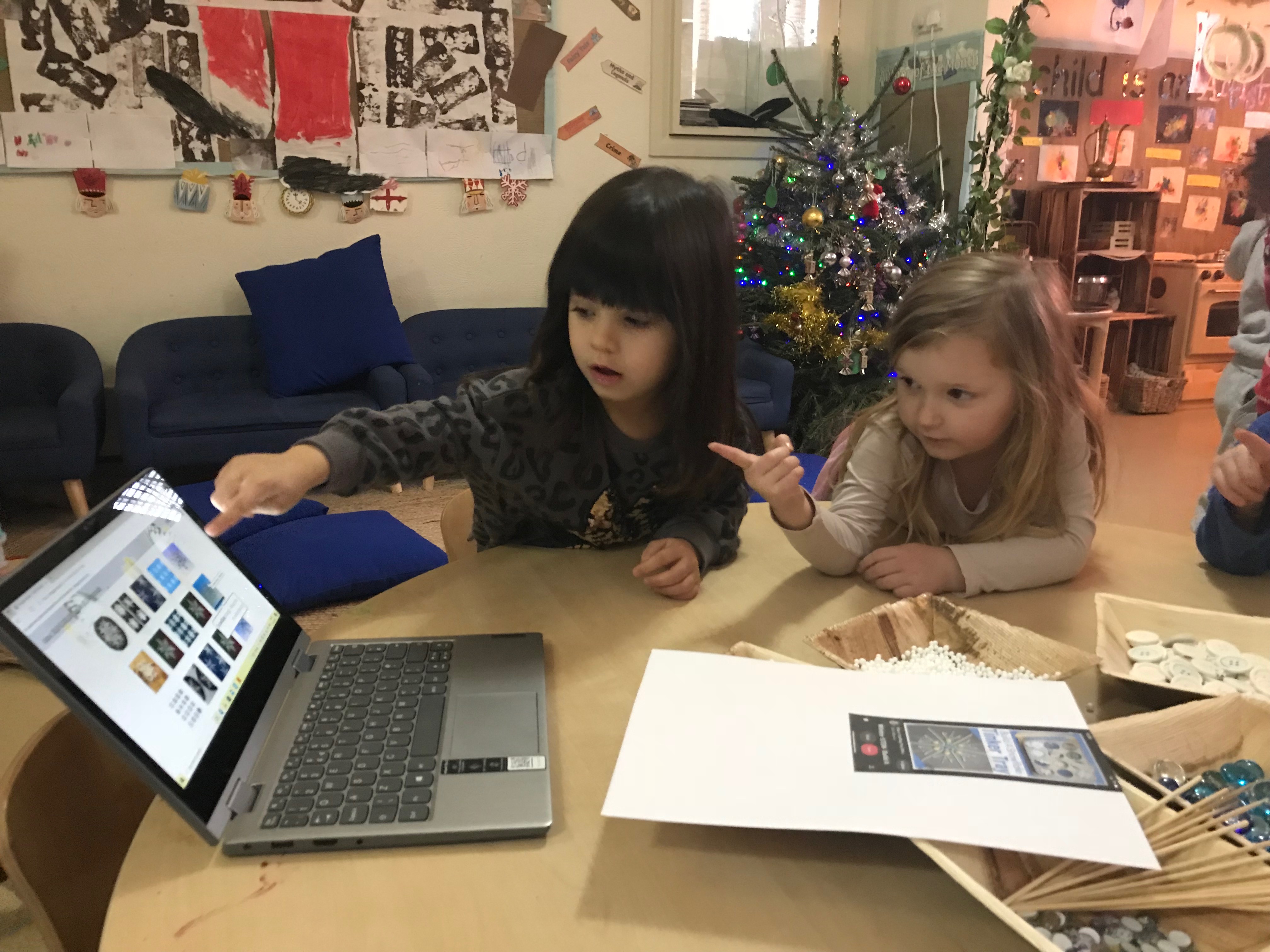 Everyone designed their own unique designs.