Halloween Potions
The Grasshoppers took part in making their own Halloween potions.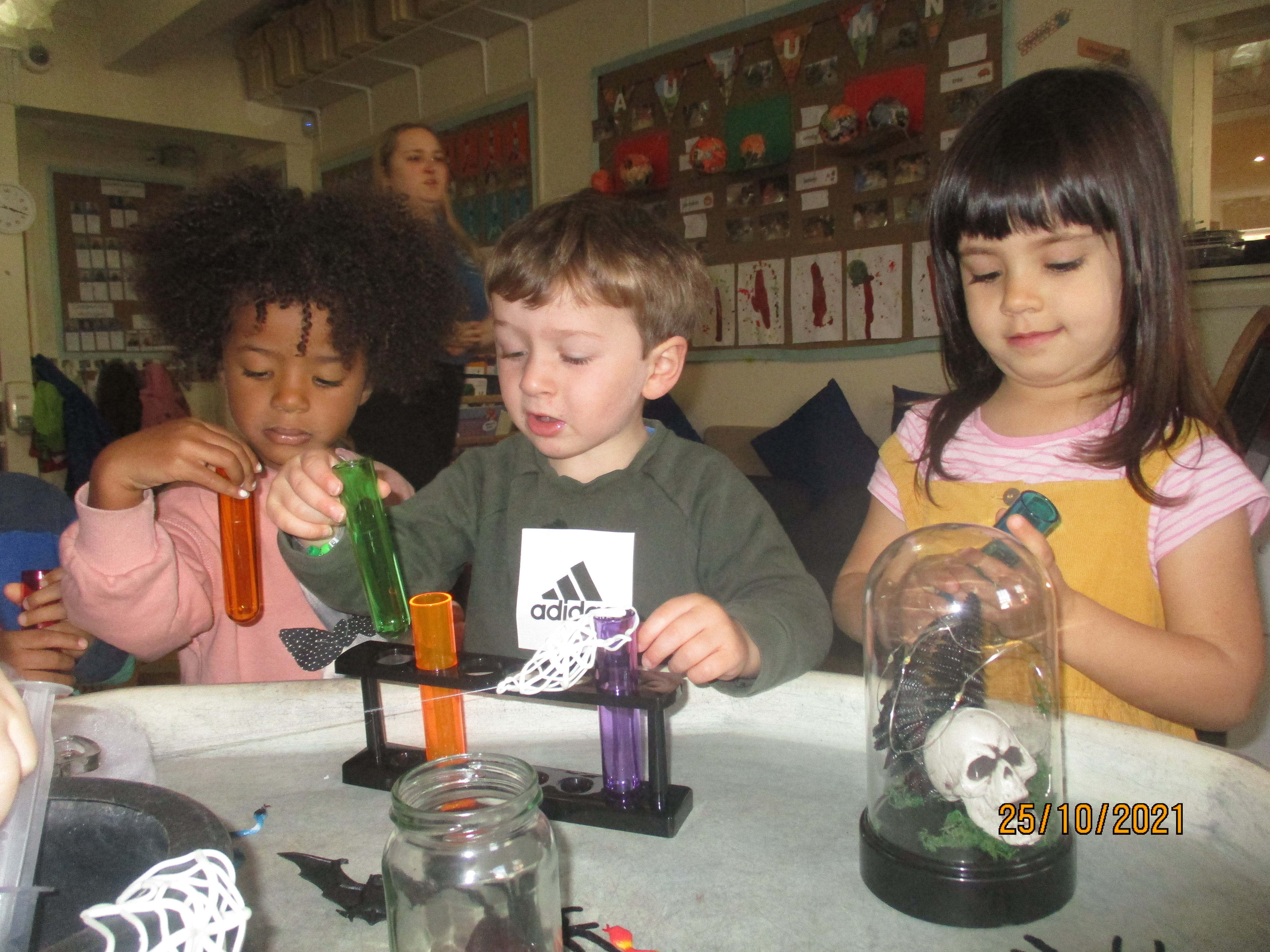 Cauldrons were provided for the children to mix a variety of messy play materials such as jelly, bath salts, coloured water, scents and flavours.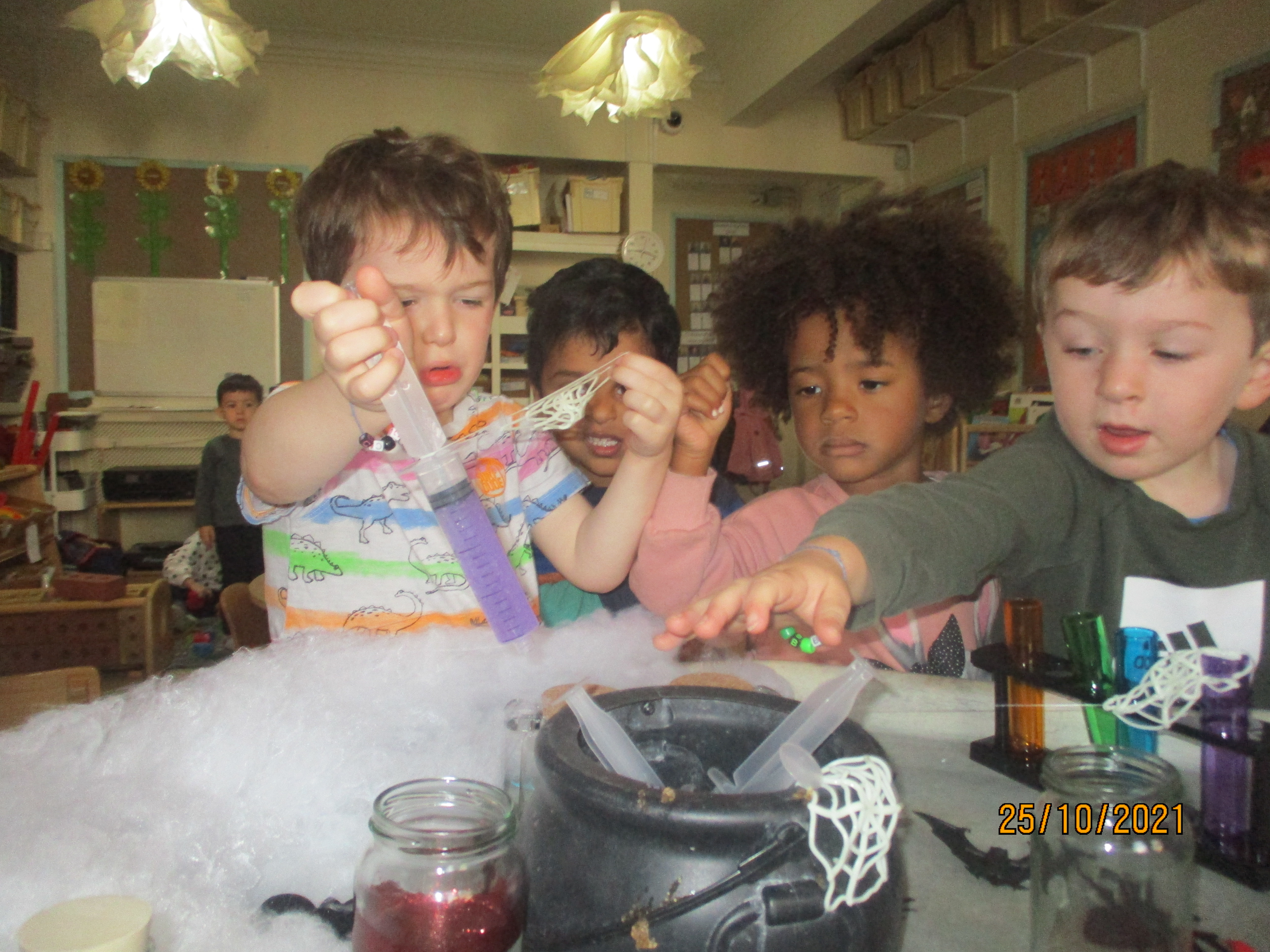 Ingredients were poured into measuring cylinders, test tubes and science beakers.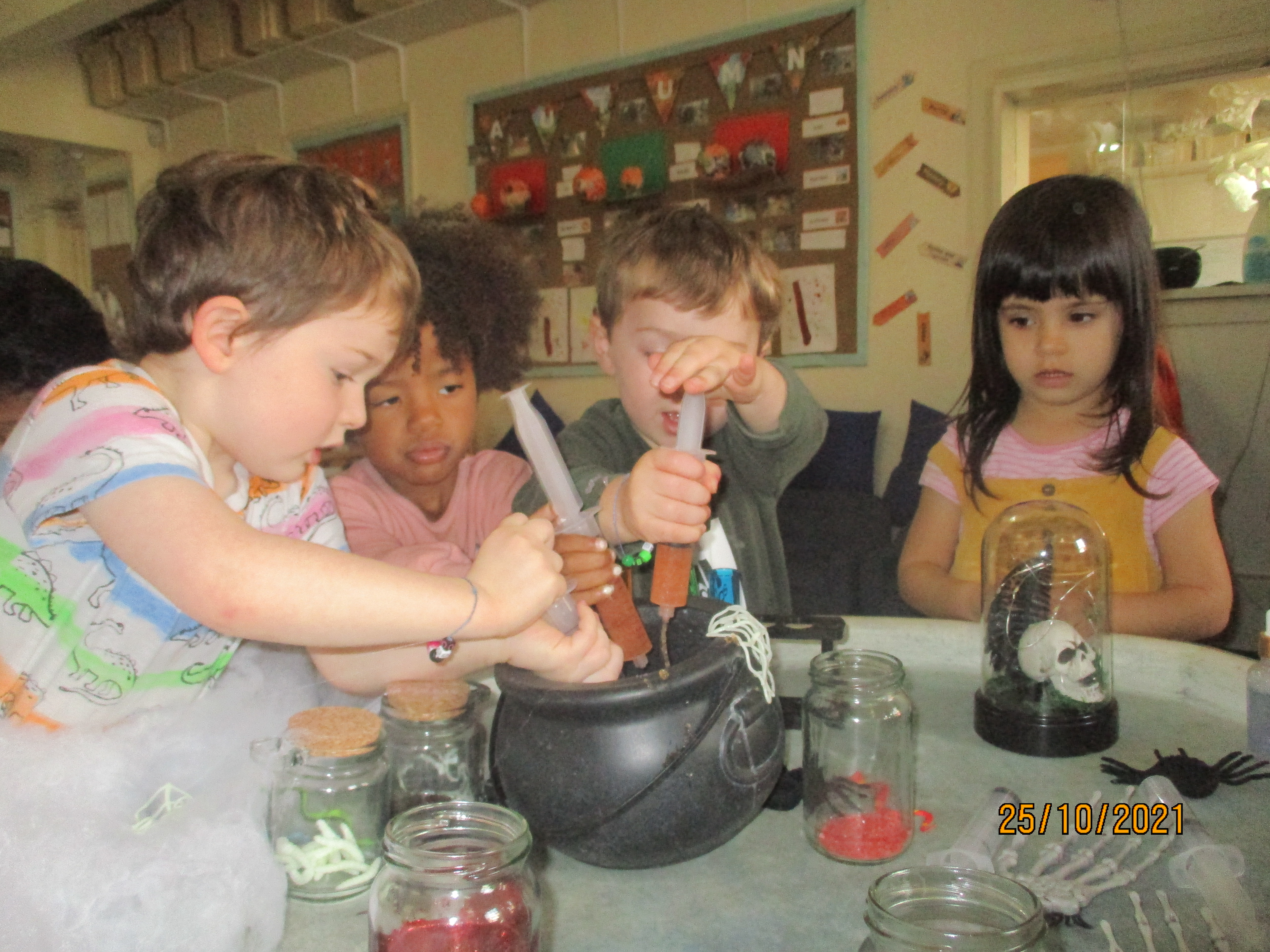 The children explored shape, space and measures as they poured materials from one container to another. 
Pippets were used to practice pincer control as children added essences to their potions.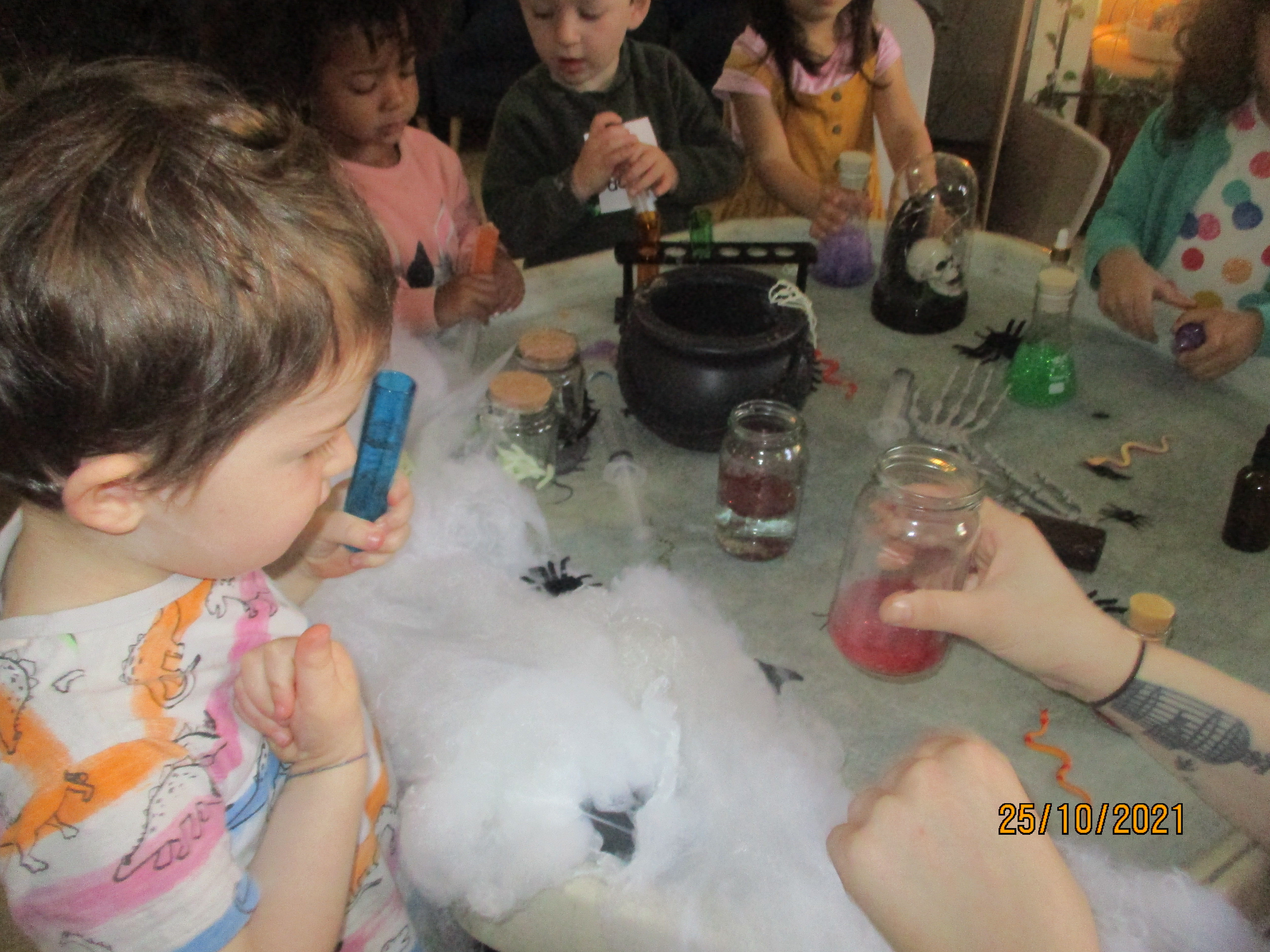 The pippets picked up the potion and allowed children to add their large cauldron potions to small potion bottles.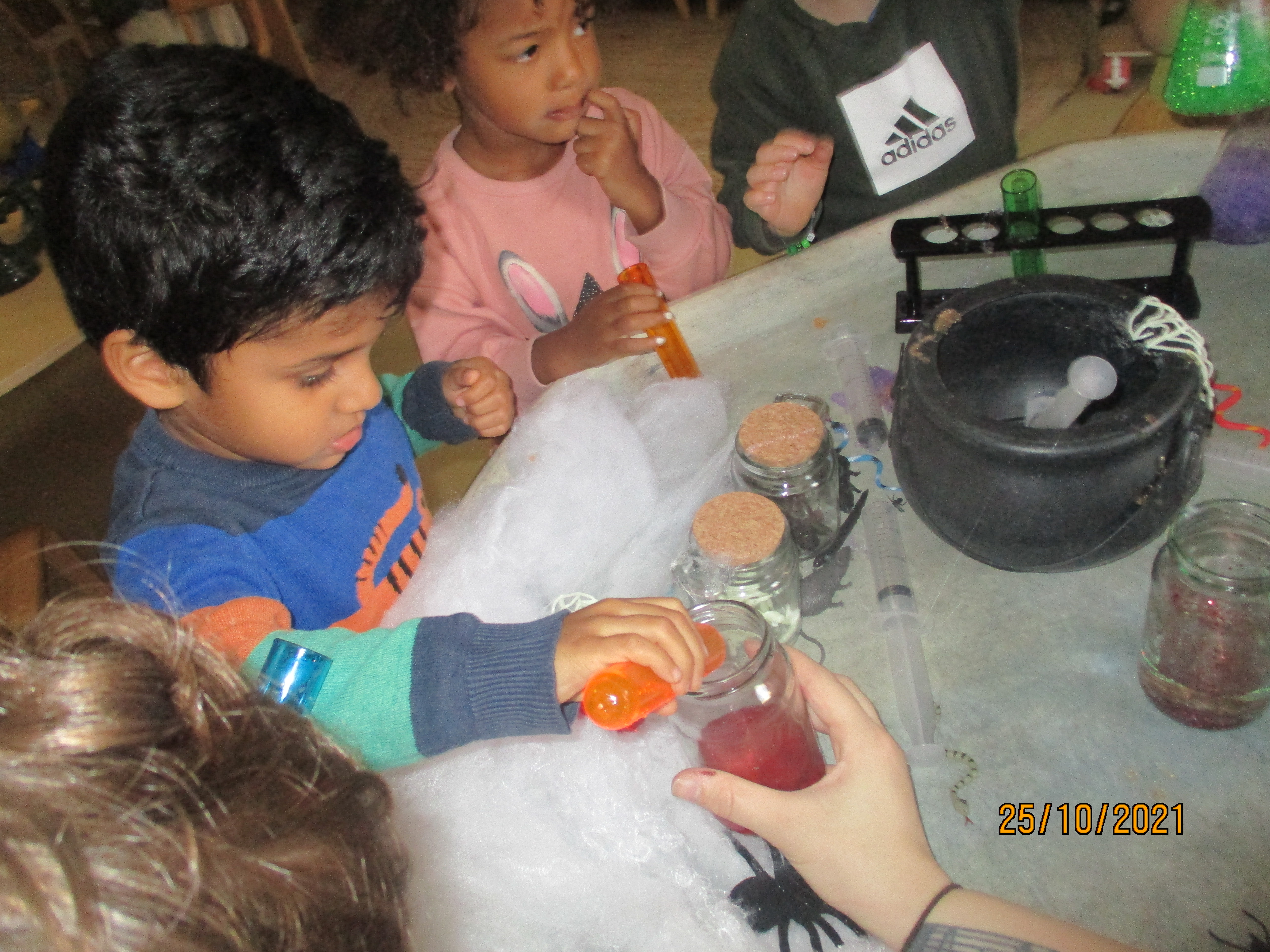 Syringes were manipulated and children used hand eye-ordination to open and close them.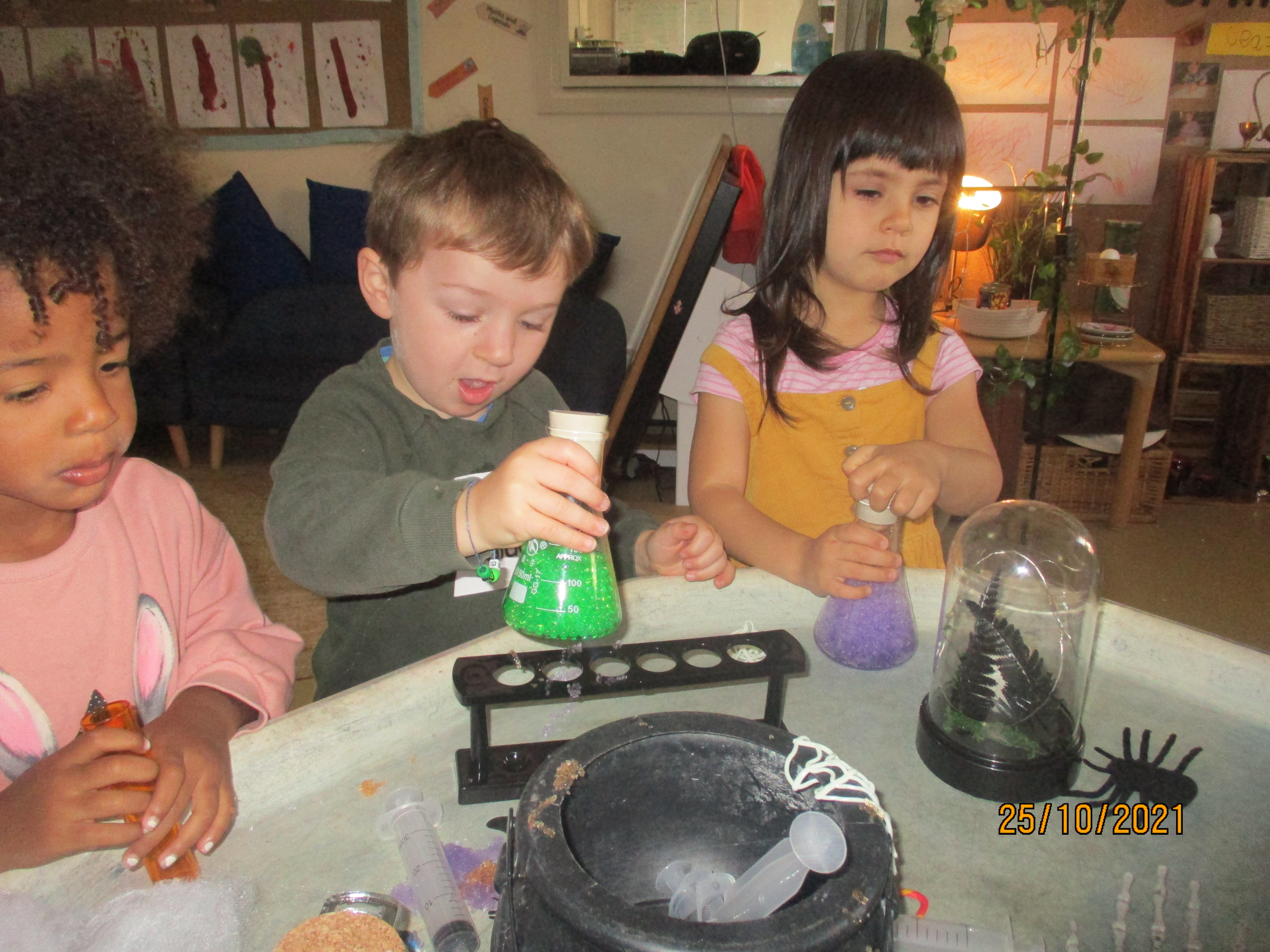 They picked up ingredients with the syringe with skill. 
Special ingredients were added such as bicarbonate of soda and vinegar and the children marvelled as the mixture fizzed. 
Children explored cause and effect as they added more vinegar to create more fizzing.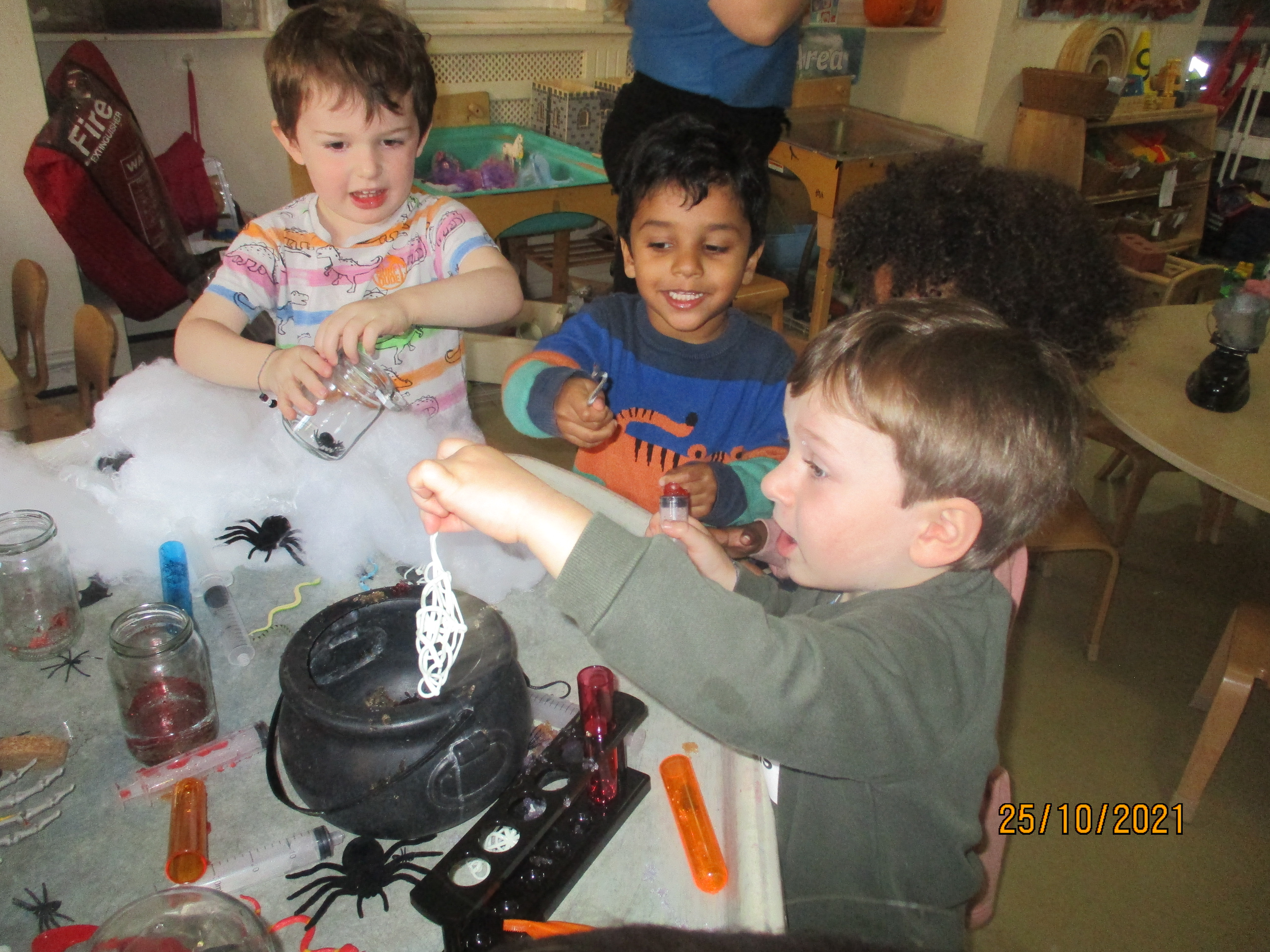 Children took on a narrative in their play as they pretended to be witches and wizards.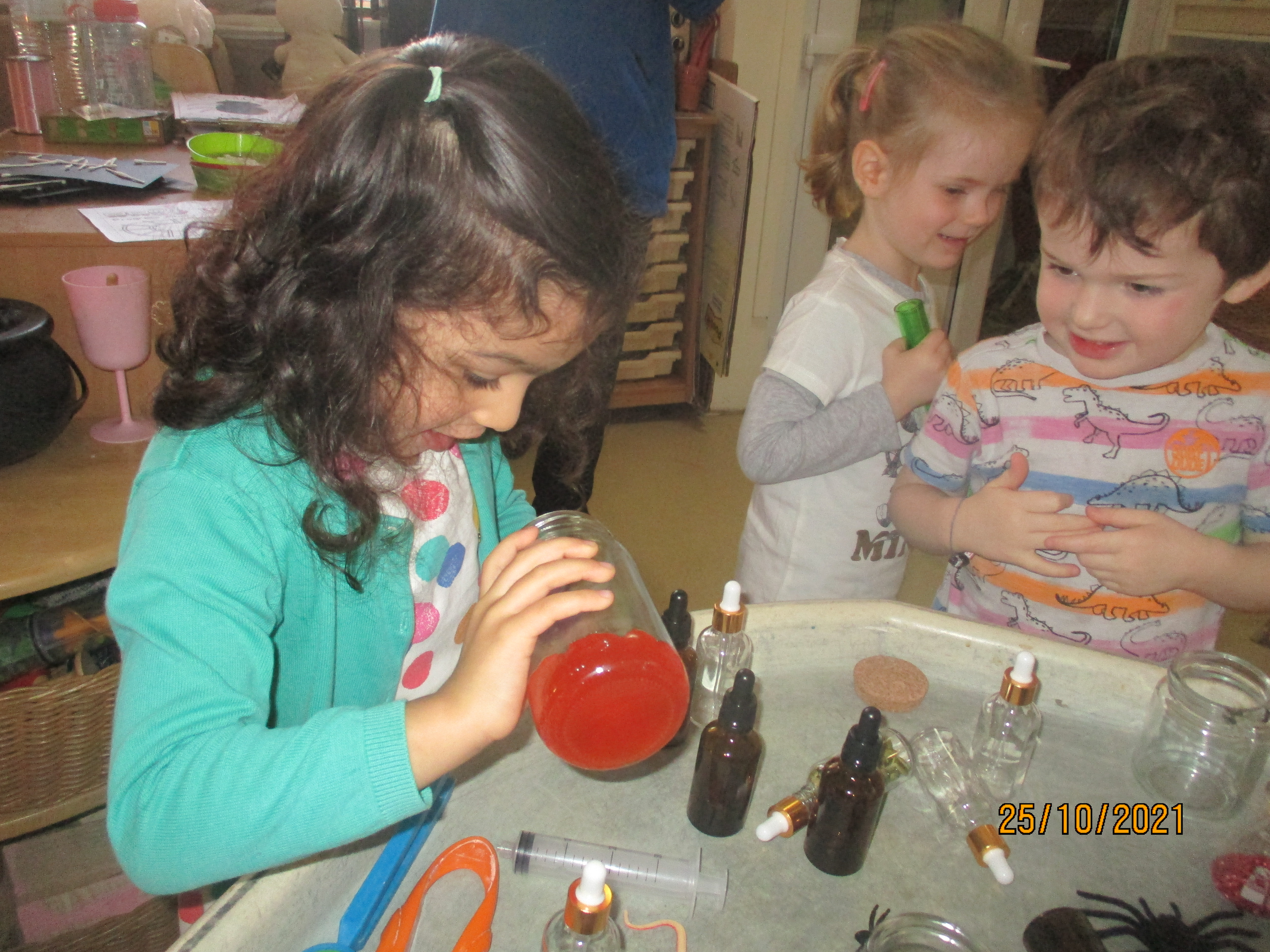 Children also sought information from familiar books such as Room on the Broom and Meg and Mog.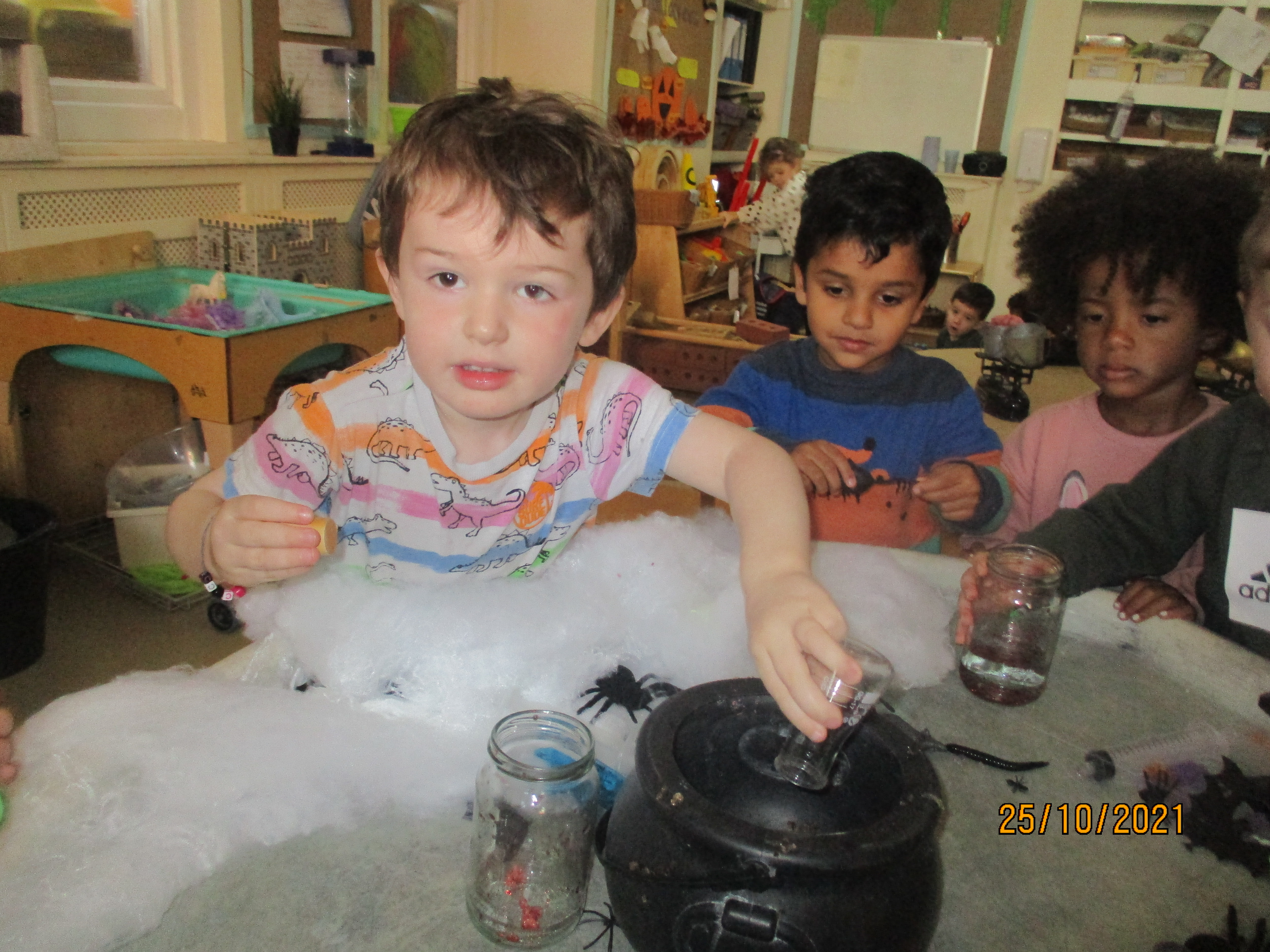 They added various items to the potions such as rats, bats and spiders!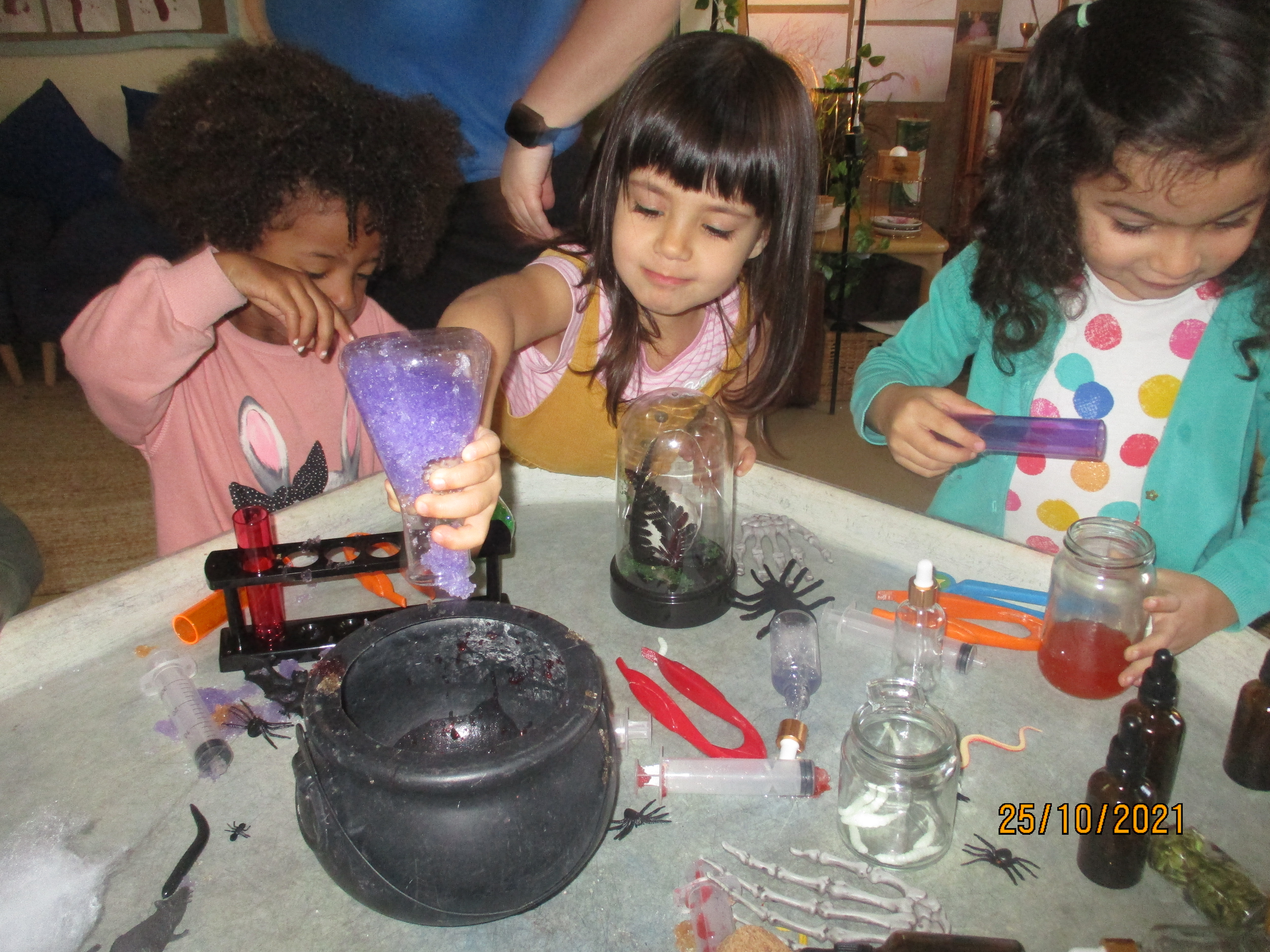 Some children even practised rhyming spells like those from familiar books.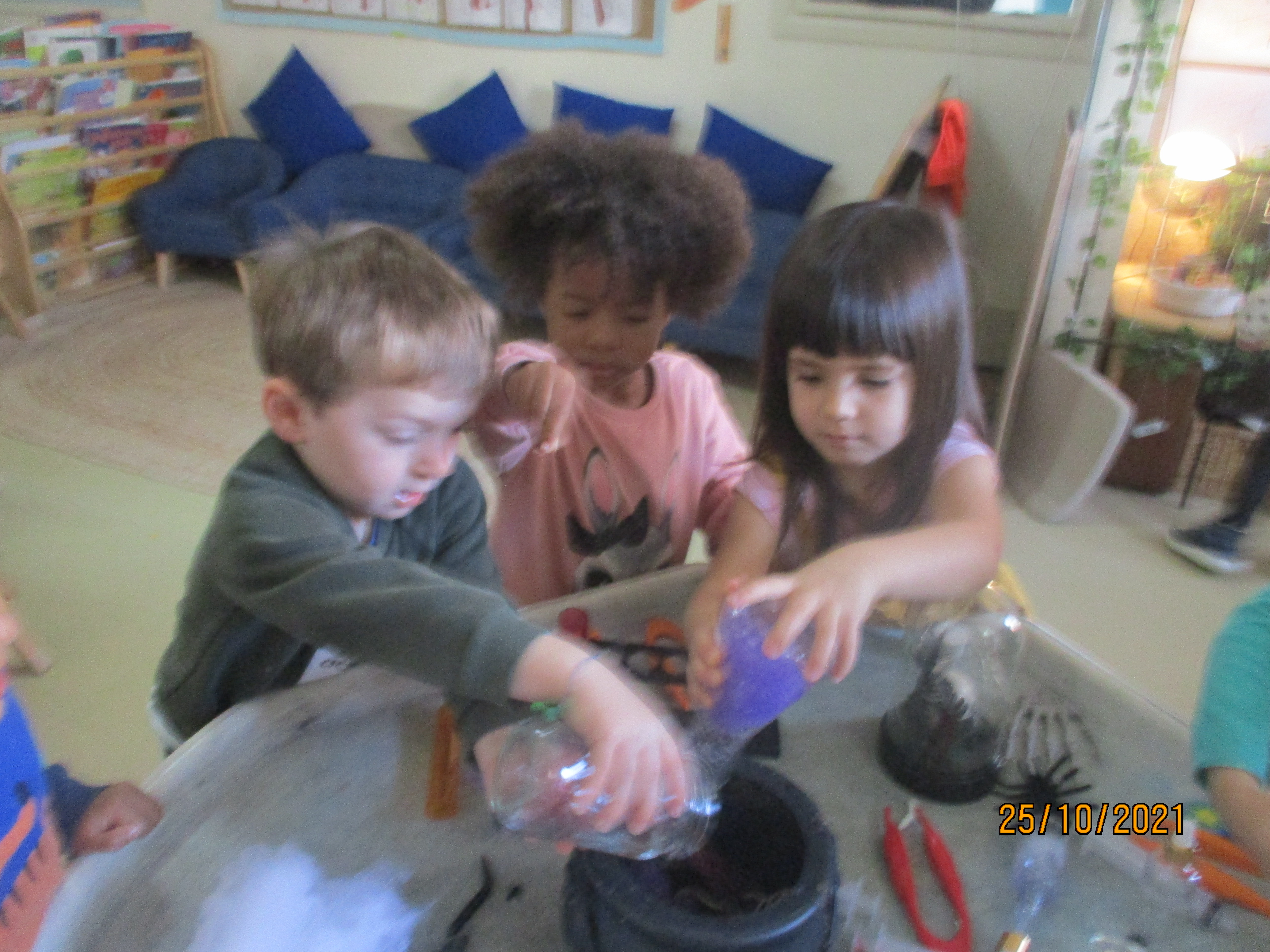 It was a fun spooky activity.